🗞 What's New: Clubhouse's new marketplace
The company teased the new product in a Clubhouse room:
The marketplace will connect Clubhouse's popular creators with interested advertisers. The app currently has over 30 million downloads across Android and iOS.
According to the Harvard Business Review, companies tend to perform better when the CEO is an introvert. If you're an introverted founder, this is the marketing guide for you.
Founder Jason Schuller made $3 million selling WordPress themes before launching an e-commerce marketplace. Here's how he makes onboarding easy for non-technical customers.
Want to share something with nearly 85,000 indie hackers? Submit a section for us to include in a future newsletter. —Channing
🎧 Clubhouse's New Marketplace
from the Indie Economy newsletter by Bobby Burch
Clubhouse recently hinted that a creator marketplace may soon be coming. This will connect its popular creators with interested advertisers, opening up new opportunities for founders.
Join the club (house)
What's happening: Maya Watson, Clubhouse Head of Global Marketing, shared in a Clubhouse room a few days ago that the company is exploring ways to make it easier for creators to access advertising opportunities. While hosts have already been scoring advertising deals via traditional means (i.e. reading ads during conversations), launching a creator marketplace would put Clubhouse on par with similar offerings from Facebook, Snap, and TikTok. According to Maya, this has been an ongoing conversation:
We've been talking about how can we help introduce brands, agencies, and agents to our community, especially to the people in the Creator First program.
The background: San Francisco-based Clubhouse is an audio platform that offers forums for casual, live conversations. The platform launched in March 2020, and allows users to listen to, and join, conversations ranging from branding strategy to philosophy to gaming. Clubhouse started as an iOS invite-only app, but as more companies have copied the platform, it has been forced to become more accessible to compete with Twitter, Facebook, Spotify, Discord, Telegram, and even LinkedIn.
Why it matters: Tips are currently the only way that Clubhouse creators can monetize their listeners directly through the app. With the addition of a creator marketplace, Clubhouse can offer creators more opportunities to earn cash, while staying competitive in the ever-growing market.
Count it up
Continued growth: While it's facing competition in every direction, Clubhouse has still been able to grow at a remarkable clip. Since January, daily Clubhouse rooms have grown from 50K users to about 600K. Clubhouse also added about 10M users since it rolled out its Android app in May, and now has about 30.2M total downloads. Facebook, by comparison, had 540M downloads in 2020.
Unicorn status: Bloomberg reported that Clubhouse was courting investors at a valuation of about $4B, quadruple the value of its January valuation of $1B. Not too shabby for a company that's barely a year old. Clubhouse raised a $100M Series B in January led by Andreessen Horowitz.
Creator First program: Clubhouse announced its Creator First Accelerator Program in March, pledging to support emerging creators with resources like equipment, creative development, promotion, and a monthly stipend. Clubhouse recently unveiled its first accelerator class of 40 creators who will have access to financial, logistical, and promotional support from the company. No word yet on when Clubhouse will open applications for its second cohort.
Attack of the Clones: Here's a quick, non-comprehensive list of the Clubhouse clones now available, or in development:
What are your thoughts on Clubhouse's plans? Please share below.
Discuss this story, or subscribe to Indie Economy for more.
📰 In the News
from the Volv newsletter by Priyanka Vazirani
💰 Flip has raised $28M to scale social commerce.
🐳 A 12 year old has earned nearly $400K selling whale NFTs.
🌫 Air pollution has been linked to increased severe mental illness.
🎮 China will not allow children to play video games during the school week.
🚗 Women are more likely to die in car crashes due to bad design.
Check out Volv for more 9-second news digests.
🤭 Marketing for Introverted Founders
About 29% of the population are introverts, but introverts are typically not considered to be management material. One study suggests that only 12% of managers are introverts. But here's some positive news for all of you introverted founders: According to a Harvard Business Review study, companies tend to perform better financially when the CEO is an introvert (14% higher profits!).
Read on for more on thriving as an introverted indie hacker!
Introversion vs. social anxiety
A quick note: Introversion is not the same as social anxiety. Introversion is all about how people gain and lose energy, while social anxiety is a condition that usually involves fear of socializing or being seen by others.
Benefits in business
In many ways, our world is built for extroverts. But there are a ton of advantages to being introverted:
Introverts tend to listen more than they talk, and tend to respond better to feedback.
Similarly, introverts have been shown to be keen observers, with a better understanding of their social environments.
Introverts tend to think before they speak.
Introverts are often deep thinkers and researchers, and that makes them good at making decisions.
Marketing tips for introverts
Being a founder is a sweet gig for people who lean toward introversion, but marketing can be a big challenge. Here are a few marketing efforts that may be more comfortable:
Content marketing: Here's a guide.
Email marketing: Find best practices here.
SEO: Guide for beginners.
Ads: Have you considered an ad coach?
Social media: I'm skeptical of this one, but I've seen a few people arguing that social media is a perfect place for introverts, despite its name.
Whatever it is, find a medium that works for you and share only what feels comfortable.
Pro tip: Some people recommend posting as your brand, instead of as yourself, to ease any discomfort.
Create structure
Batch difficult marketing tasks and set a routine for working on them. This should be uninterrupted, independent work time. And try to schedule social commitments for days where you don't have these difficult tasks.
In addition to time, set aside some space. Your office should be a sanctuary where you can recharge. For info on optimal office setups, check out this article.
Speaking of interruptions, if you're working with cofounders, employees, clients, stakeholders, or anyone else who might expect immediate responses, set expectations proactively. Let them know when you're available, when you're not, the best way to reach you, and how long it might take you to respond.
Also, try to reduce your support load and the number of emails you have to respond to through proactive tactics like thorough onboarding, documentation, knowledge bases, tool tips, and FAQs. Chatbots can also be helpful in this regard.
To dive deeper into the possibilities, look into conversational support funnels.
Ultimately, there will probably be a few tasks that you always find exhausting. That's a good reason to find a cofounder with different strengths, or simply outsource the tasks.
How do you get the word out as an introvert? Share in the comments!
Discuss this story.
🎙 The Court Report: New Podcast Alert
from The Court Report newsletter by Courtland Allen
I quietly started a new podcast called Brains.
In it, Julian Shapiro and I have fun four-person discussions with some of the coolest people we know:
Tim Urban (from Wait But Why) and Jason Silva on storytelling.
James Clear and Mark Manson on writing books.
Tim Dodd (from Everyday Astronaut) and Liv Boeree on aliens.
Shaan Puri and Jason Calacanis on podcasting.
Sam Parr and Anthony Pompliano on personal finance.
Eric Kripke and Mark Miller on making film.
I'd love to hear your thoughts! What can we do to make the show better? Who would you like to hear from, and on what topics? And how would you monetize a show like this, if at all?
Discuss this story, or subscribe to The Court Report for more.
🍋 How Jason Schuller Went From WordPress to Lemon Squeezy
Hi indie hackers! I'm Jason Schuller, founder of Lemon Squeezy, a platform that helps people manage their e-commerce businesses with ease.
Before this, I grossed over $3M selling WordPress themes. The business, Press75, was a solo effort that I started in 2008 and sold in 2014. I taught myself design and development using open source WordPress themes as a starting point. You can read more about that journey here.
AMA!
How were you able to compete successfully in the crowded WordPress market?
I was fortunate enough to get started in the WordPress theme business in 2008 when there were only a handful of competitors in the space (we're all friends to this day). My personal success in that space was a result of doing my own thing, instead of trying to replicate what was working for everyone else.
How have you acquired your first customers for Lemon Squeezy?
Our first customers have all come from marketing though free channels, including personal social accounts (mostly Twitter) and newsletters. We were able to build enough interest to launch a small, selected beta and then publicly soon after. Affiliate marketing is starting to work for us as well.
Did you invest money from your first business?
Most of the revenue from the WordPress theme business was put away in standard retirement and investment accounts (8-12% interest). When I sold the business in 2014, we put enough in standard accounts to live on for the next few years as I experimented (and failed) with other ideas. Once that leeway had expired, I started doing freelance again to rebuild enough to work on Lemon Squeezy part-time.
How do you simplify onboarding for non-technical users?
Onboarding magic is a real challenge depending on the project, and I feel like I've learned how to remove as many barriers as possible, thanks to projects like RIVYT and Leeflets. For Lemon Squeezy, we wanted the user to be able to create, share, and sell products within five minutes of signing up. We did that by hand-holding the user (via the experience) through the most important parts of getting started. You get to witness where you've stumbled almost immediately, and we refine that experience as fast as possible based on what new users do once they're in.
How are you different from Gumroad?
Right now, to be honest, our MVP is on par with Gumroad in terms of functionality. Our user experience diversifies us, but the true value in what Lemon Squeezy can do for you beyond what already exists is yet to come.
We feel that, as long as we stick to our vision and roadmap, we'll be able to make it very clear about how we plan to make a statement in the space. We built Lemon Squeezy because we were looking for something different when it came to selling our own products, and we're hoping that others find value in our approach.
Discuss this story.
🐦 The Tweetmaster's Pick
I post the tweets indie hackers share the most. Here's today's pick:
🏁 Enjoy This Newsletter?
Forward it to a friend, and let them know they can subscribe here.
Also, you can submit a section for us to include in a future newsletter.
Special thanks to Jay Avery for editing this issue, to Nathalie Zwimpfer for the illustrations, and to Bobby Burch, Priyanka Vazirani, James Fleischmann, Courtland Allen, and Jason Schuller for contributing posts. —Channing
Indie Hackers | Stripe | 510 Townsend St, San Francisco, California 94103
You're subscribed to the Indie Hackers Newsletter. Click here to

unsubscribe

.

Older messages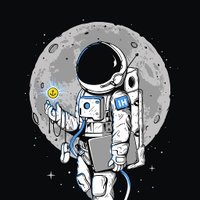 Growth Bite: Convert more leads by using exploratory wording in your CTAs
Monday, August 30, 2021
If your wording suggests that a potential customer will need to make a commitment before they're ready, they'll often walk away. Get them in the door by using exploratory words. When Google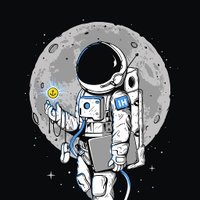 Top Milestones: Your apps, your rules❗
Sunday, August 29, 2021
Top milestones for the week from your fellow indie hackers. ‌ ‌ ‌ ‌ ‌ ‌ ‌ ‌ ‌ ‌ ‌ ‌ ‌ ‌ ‌ ‌ ‌ ‌ ‌ ‌ ‌ ‌ ‌ ‌ ‌ ‌ ‌ ‌ ‌ ‌ ‌ ‌ ‌ ‌ ‌ ‌ ‌ ‌ ‌ ‌ ‌ ‌ ‌ ‌ ‌ ‌ ‌ ‌ ‌ ‌ ‌ ‌ ‌ ‌ ‌ ‌ ‌ ‌ ‌ ‌ ‌ ‌ ‌ ‌ ‌ ‌ ‌ ‌ ‌ ‌ ‌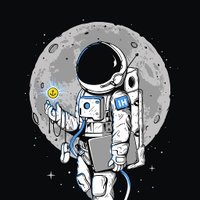 🗞 What's New: Linktree has linked with PayPal
Saturday, August 28, 2021
Also: 1K paid community members in 10 months! Dru Riley shares his top lessons. ‌ ‌ ‌ ‌ ‌ ‌ ‌ ‌ ‌ ‌ ‌ ‌ ‌ ‌ ‌ ‌ ‌ ‌ ‌ ‌ ‌ ‌ ‌ ‌ ‌ ‌ ‌ ‌ ‌ ‌ ‌ ‌ ‌ ‌ ‌ ‌ ‌ ‌ ‌ ‌ ‌ ‌ ‌ ‌ ‌ ‌ ‌ ‌ ‌ ‌ ‌ ‌ ‌ ‌ ‌ ‌ ‌ ‌ ‌ ‌ ‌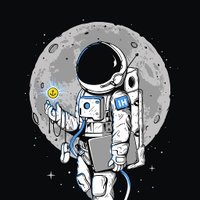 Growth Bite: Instead of promoting your newsletter, get more subscribers by promoting specific content
Thursday, August 26, 2021
It might seem odd, but promoting your newsletter is not the best way to promote your newsletter. Boost subscriptions by promoting specific pieces of content. Josh Spector of [For The Interested](https: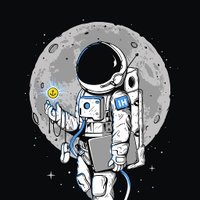 🗞 What's New: Facebook users want to see cute stuff
Thursday, August 26, 2021
Also: Insurance isn't so boring anymore with the rise of niche products and new opportunities for founders. ‌ ‌ ‌ ‌ ‌ ‌ ‌ ‌ ‌ ‌ ‌ ‌ ‌ ‌ ‌ ‌ ‌ ‌ ‌ ‌ ‌ ‌ ‌ ‌ ‌ ‌ ‌ ‌ ‌ ‌ ‌ ‌ ‌ ‌ ‌ ‌ ‌ ‌ ‌ ‌ ‌ ‌ ‌ ‌ ‌