IndieHackers - 🗞 What's New: Reddit's new ad format
47% of Reddit's traffic comes from SEO searches:
Reddit's new "Conversion Placement" ads are located on individual posts, above the first comment. For founders, this is an opportunity to tap into a previously unreachable audience on the platform.
The average read time that an investor spends on your pitch deck is 3.21 minutes. These 4 pre-seed fundraising hacks can help you land funding amid the shifting VC landscape.
Founder Ashish Walia hits $630,000 in monthly revenue with his marketplace for freelance legal talent. Here's how he discovered that he was initially serving the wrong customer base.
Want to share something with nearly 85,000 indie hackers? Submit a section for us to include in a future newsletter. —Channing
💻 Reddit's New Ad Format
from the Growth & Acquisition Channels newsletter by Darko
Reddit has announced a new ad format that can help founders tap into new audiences on the platform. Here's how to maximize this new opportunity.
Reddit's new ads
The news: Reddit has just unveiled Conversion Placements, a new type of ad located on individual posts above the first comment:
Reddit believes that the new format will be instrumental for founders and advertisers. The company said:
Reddit ads have never before appeared in conversation threads, allowing advertisers to expand the reach of their campaigns and speak to a new, untapped audience, many of which land in conversation threads directly from SEO searches and are unreachable anywhere else on the platform.
The opportunity: Many individual posts on Reddit get traffic from SEO. In fact, 47% of Reddit's traffic comes from search.
Do you have Reddit posts that are ranking well for your industry? Try using Conversion Placement on that particular subreddit. If that subreddit gets a lot of search traffic, it'll be like doing pay-per-click (PPC), just indirectly.
Direct: User searches ⟶ sees an ad on Google.
Indirect: User searches ⟶ sees a Reddit post ⟶ sees your ad there.
Hop on this new opportunity and see how well it performs!
TikTok's API release
The news: TechCrunch has reported that TikTok will announce its Creator Marketplace API at the end of September.
What can you do with the API: Get first-party data (information collected directly from customers, which the company then owns) on top-performing videos, creators, trends, and so on.
Influencer marketing companies like Influential and Creativ8 already have "alpha access" to the tool, and I expect smaller founders to be next.
The opportunity: Check out my recent post on the benefits of launching on an app exchange. Big platforms typically go through a process where they open up their API, then launch an app directory. TikTok is in the first phase now.
My prediction is that this API will unlock a trove of data, inspiring indie hackers to create niche products that will grow into four- and five-figure MRR companies.
What's working on Twitter
A recent interview with Adam Ilenich, Twitter's Global Community Manager for Marketing, gave some insight into which ads work best on Twitter at the moment. Here's my short summary:
Types of ads that work well: In-feed videos and carousel ads. You can use up to six carousel cards.
The biggest mistake that businesses make on Twitter: Trying to blend in. If you blend in, you won't stand out.
A quick way to see what stands out is to pay attention to what's catching your eye. Go on Twitter, browse your feed, and see what jumps out at you. This Alexa tweet talks from the perspective of an AI, for example.
The opportunity: Twitter is undergoing lots of changes right now. The company just introduced Super Follows, opened up its Spaces API, and, according to this influencer survey, Twitter influencers are much cheaper than Instagram or Facebook influencers.
There are many ways to utilize Twitter. Pick one or two, and see where things lead you.
Will you use Reddit's Conversion Placement? Share in the comments.
Discuss this story, or subscribe to Growth & Acquisition Channels for more.
📰 In the News
from the Volv newsletter by Priyanka Vazirani
🏛 The US SEC plans to sue Coinbase over its crypto lending program.
👤 Most tech founders have given way to traditional managers.
🌳 Young adult cannabis consumers may be twice as likely to have a heart attack.
🎓 Women now make up around 60% of college students, an all-time high.
🧾 Amazon's cashierless technology is coming to Whole Foods stores.
Check out Volv for more 9-second news digests.
💡 Four Pre-Seed Funding Hacks for Founders
from Startup Ideas on Kernal by Joel Hansen
It used to be that founders could raise pre-seed funding with a pre-product, or even a pre-idea. However, in 2021, investors are looking for a clear product that has already been brought to market, or close to it. Here's how to position your pre-seed startup to land some capital.
Planting the seed
Pre-seed investing only surfaced as a true category in 2014. It stemmed out of the competitive nature of VCs wanting earlier access to startups without needing to see a developed product. Since 2014, institutional investors have raced downstream to get a piece of the pie.
But word has spread, and the pre-seed rules are shifting. Investors in 2021 may now expect a clear product, and pre-seed rounds are taking longer than ever. Here's how to get in on the action.
1. Build a product that gives investors FOMO:
Steve Jobs proved that simple sells, and pre-seed meetings are no different. You need to build a product that you're on fire about. Traction will always win meetings, and as soon as you say yes to fundraising, the clock starts ticking.
Be sure to build excitement around the problem and solution early on in your deck:
2. Plug into the founder/VC ecosystem:
Although fundraising is hard, thousands of founders have learned how to make it happen. Find them on private Facebook groups, Twitter DMs, tech events, etc., and ask them for advice.
On the VC end, 90% of successful raises take 20–40 VC meetings. So, treat every chat with care:
3. Start with your current network:
When you're trying to find new investor contacts, look into your alumni groups, university connections, and even former boards that you've interacted with.
The VC world is smaller than you think, and you'd be amazed at how fast an email intro can happen. The average read time that an investor spends on your deck is 3.21 minutes, so if you can find investors aligned with your product roadmap, the better your conversions will be:
4. Write a monthly newsletter:
One of the easiest low-touch, high-impact ways to build FOMO is to write a monthly startup update. This is for your early fans and curious investors.
Frame the newsletter in a forward-friendly manner that's easy to pass around. It sparks conversations with new connections and builds two-way dialogue. If you suck at writing, hire someone. It's well worth the cash, and you're leaving chips on the table if you don't.
Featured startup ideas
1. New waste management model:
Trash collection needs an overhaul. Scheduling is archaic with no regard for customer preference. This is ripe for disruption by focusing on customer support. Allow flexible (and scheduled!) pickup times. Accept one-off items through an app, with clearly listed prices.
2. Canva template marketplace for no-code founders:
A marketplace to buy and sell Canva templates specifically for creators and the no-code community.
Templates would include animated demo videos, animated logos, and animated Product Hunt gifs.
3. Math in virtual reality:
Imagine if you could visualize mathematical ideas and a variety of subjects through intuitive tools and game, and work hands-on with 3-D shapes and abstractions to make learning math and geometry more fun.
This could also extend to working on 3-D engineering problems in a simulator.
4. Peer-to-peer networking platform for learning:
A professional and educational networking platform where people can connect, find mentors, share their work, learn from each other, and get feedback on their work.
Target users: High school and university students, recent graduates, and industry professionals.
5. Company-as-a-Service:
A lot of enthusiasts are building different ideas, but incorporating a company is a pain. What if there was an umbrella company that all pre-seed ideas could funnel through for quicker validation?
Indie hackers can get 90% off of DocSend's slide deck software! Just use this link for access.
Want to test out Kernal, or share a startup idea to get featured in next week's issue? Sign up here or drop me a line at hello@joelhansen.com.
Discuss this story, or subscribe to Startup Ideas on Kernal for more ideas.
🧠 Harry's Growth Tip
from the Marketing Examples newsletter by Harry Dry
Use existing customers to bring to life the value you promise.
"Get a smile you love!" ⟶ Customers smiling.
"Email reinvented!" ⟶ Customers describing the difference.
"How small brands sell more." ⟶ Sales numbers.
Go here for more short, sweet, practical marketing tips.
Subscribe to Marketing Examples for more.
💼 Ashish Walia Hits $630K MRR With Lawtrades
by Ashish Walia
Hi everyone! I'm Ashish Walia, cofounder of Lawtrades, a platform used by freelance legal talent to secure flexible remote work. We manage the entire experience, from talent discovery, payroll, compliance, and more. We're used by legal teams from companies like DoorDash, Angel List, Gusto, and Pinterest.
After a few major pivots, we've hit $630K MRR with a full-time team of 11 people. In my role at Lawtrades, I've helped onboard our early set of supply side talent, closed our first $2M in sales before even hiring a salesperson, and built out our early acquisition channels that helped us scale our revenue.
Although we're profitable, in our early days we raised a seed round from 500 Startups, Draper Associates, and a syndicate on Angel List.
AMA!
What was the inspiration behind Lawtrades?
Halfway through law school, I felt miserable and stuck. I knew I wasn't going to get the Big Law job out of law school, I hated all my summer internships, and the traditional path just felt like a nightmare. Plus, I had a lot of student loans. Luckily, my good friend and cofounder felt the same way, so we started dabbling with Lawtrades.
How did you validate the product?
In terms of validating, we onboarded about 5-10 lawyers that were good startup lawyers, and were a lot more affordable than big law firms. We started going to meetup events and pitching founders on Lawtrades. We would manually show them profiles over email and coordinate free consultations, then send them a Stripe link to pay. We tried to solve for distribution before product.
How did you get your first customers?
Our first customers pre- and post-pivot were always through just sheer hustle: Going to events, asking friends for intros to decision-makers, asking for vendors that we used to make intros, etc. After we got some validation, we started spending on marketing.
Marketplaces have the advantage of getting started organically. You're able to talk to your users, connect with them over email, send an invoice, and collect feedback all without a product. That's what we did in the early days. Everything was stitched together with Airtable, Zapier, and Google Sheets. I always recommend this approach because it helps you figure out how the product should actually work, and you can build at the same time.
How did you land major companies as clients?
Angel List: I knew someone that worked there as an investor, and asked him to pass our sales deck to the Chief Legal Officer. He later reached out to coordinate a call.
Pinterest: Udemy is a happy customer of Lawtrades, and they referred me to someone at Pinterest.
Gusto: They found us through an event sponsorship.
DoorDash: Another legal tech provider that I networked with had DoorDash as a customer. He graciously made the intro.
How much freelance talent did you onboard before launch?
At the most, a few dozen. Definitely less than 50. We were very scrappy because we didn't have a dedicated person to help us build the supply side. I would get requests from clients, and based on those requests, I'd know who to bring on to the platform. I'd try to find the talent simultaneously. This approach helped because there are so many different types of lawyers in different practice areas. It would have been a nightmare to build up each practice area individually, then try to find the clients.
How do you vet?
In terms of vetting, we find folks that used to work in-house, but are now looking for flexibility within their careers. Since our clients are predominantly in-house legal teams, we think the best scenario for them is to find someone that used to work in-house. We try to find people that have done the same type of work, and have a really good track record of doing it. We do things like screener calls, reference checks, and background checks.
What pivots did you take?
For three years, we focused on serving small business users and early-stage startups. We'd help with areas like incorporation, trademarks, and contract review. The challenge was that the average small business user doesn't need legal services as frequently as we'd thought! We would attract a lot of customers, but the unit economics never made sense. This was a total bummer because we tried so many iterations on the product and business model, but nothing seemed to work. We would spend a lot on marketing only to get customers that might use us once or twice per year. That's hard to sustain.
At this point, we were pretty low on runway, and even demoralized to an extent. Letting go of those early employees was painful, and we were back to our core team that we started with. It also didn't help seeing fundraising news about Atrium raising tens of millions of dollars to try doing the same thing.
We didn't give up because we knew that this supply side of high quality legal talent was useful. After talking to more users, we discovered that legal teams at high-growth companies were overworked and overwhelmed. It turns out that this customer segment would want access to our supply side on a daily, weekly, and monthly basis, so we made the pivot to start serving those customers. It became very obvious that this was the segment that we should be focusing on.
Discuss this story.
🐦 The Tweetmaster's Pick
I post the tweets indie hackers share the most. Here's today's pick:
🏁 Enjoy This Newsletter?
Forward it to a friend, and let them know they can subscribe here.
Also, you can submit a section for us to include in a future newsletter.
Special thanks to Jay Avery for editing this issue, to Nathalie Zwimpfer for the illustrations, and to Darko, Priyanka Vazirani, Joel Hansen, Harry Dry, and Ashish Walia for contributing posts. —Channing
Indie Hackers | Stripe | 510 Townsend St, San Francisco, California 94103
You're subscribed to the Indie Hackers Newsletter. Click here to

unsubscribe

.

Older messages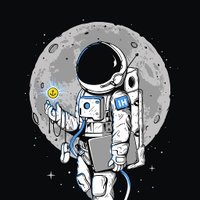 Growth Bite: Display prices in each visitor's currency to improve conversions
Wednesday, September 8, 2021
If you've got potential customers in other countries, don't show pricing in a static currency. Boost conversions by displaying the currency that's relevant to each visitor. You can [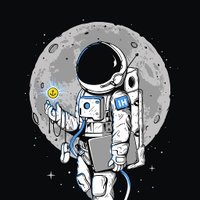 Growth Bite: Avoid "complaint publicization" on social media by giving only one public response
Tuesday, September 7, 2021
Social media has become a necessary element of customer service, but it can hurt your brand if done incorrectly. Offer a thorough response, then move to a private channel to avoid amplifying complaints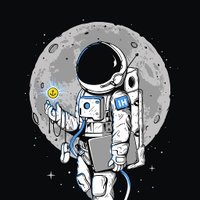 🗞 What's New: Braintrust's decentralized talent network
Tuesday, September 7, 2021
Also: A founder's guide to landing press coverage. ‌ ‌ ‌ ‌ ‌ ‌ ‌ ‌ ‌ ‌ ‌ ‌ ‌ ‌ ‌ ‌ ‌ ‌ ‌ ‌ ‌ ‌ ‌ ‌ ‌ ‌ ‌ ‌ ‌ ‌ ‌ ‌ ‌ ‌ ‌ ‌ ‌ ‌ ‌ ‌ ‌ ‌ ‌ ‌ ‌ ‌ ‌ ‌ ‌ ‌ ‌ ‌ ‌ ‌ ‌ ‌ ‌ ‌ ‌ ‌ ‌ ‌ ‌ ‌ ‌ ‌ ‌ ‌ ‌ ‌ ‌ ‌ ‌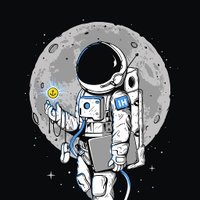 Top Milestones: Processed 84M in payments for customers!
Sunday, September 5, 2021
Top milestones for the week from your fellow indie hackers. ‌ ‌ ‌ ‌ ‌ ‌ ‌ ‌ ‌ ‌ ‌ ‌ ‌ ‌ ‌ ‌ ‌ ‌ ‌ ‌ ‌ ‌ ‌ ‌ ‌ ‌ ‌ ‌ ‌ ‌ ‌ ‌ ‌ ‌ ‌ ‌ ‌ ‌ ‌ ‌ ‌ ‌ ‌ ‌ ‌ ‌ ‌ ‌ ‌ ‌ ‌ ‌ ‌ ‌ ‌ ‌ ‌ ‌ ‌ ‌ ‌ ‌ ‌ ‌ ‌ ‌ ‌ ‌ ‌ ‌ ‌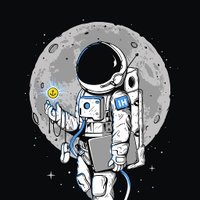 🗞 What's New: Twitter launches Super Follows
Saturday, September 4, 2021
Also: Are you using app exchanges to their fullest potential? ‌ ‌ ‌ ‌ ‌ ‌ ‌ ‌ ‌ ‌ ‌ ‌ ‌ ‌ ‌ ‌ ‌ ‌ ‌ ‌ ‌ ‌ ‌ ‌ ‌ ‌ ‌ ‌ ‌ ‌ ‌ ‌ ‌ ‌ ‌ ‌ ‌ ‌ ‌ ‌ ‌ ‌ ‌ ‌ ‌ ‌ ‌ ‌ ‌ ‌ ‌ ‌ ‌ ‌ ‌ ‌ ‌ ‌ ‌ ‌ ‌ ‌ ‌ ‌ ‌ ‌ ‌ ‌ ‌ ‌