Morning Brew - ☕️ Down to the last detail
| TOGETHER WITH | |
| --- | --- |
Good Monday afternoon. Can we skip to Tuesday so we can learn more about the Bachelor in Paradise Instagram-influencer drama? It's technically market research, we promise. 
In today's edition: 
How a new platform helps brands test creative

Visa says to its personal data business

Celebrity Cruises attempts a comeback
— Ryan Barwick, Zaid Shoorbajee, Phoebe Bain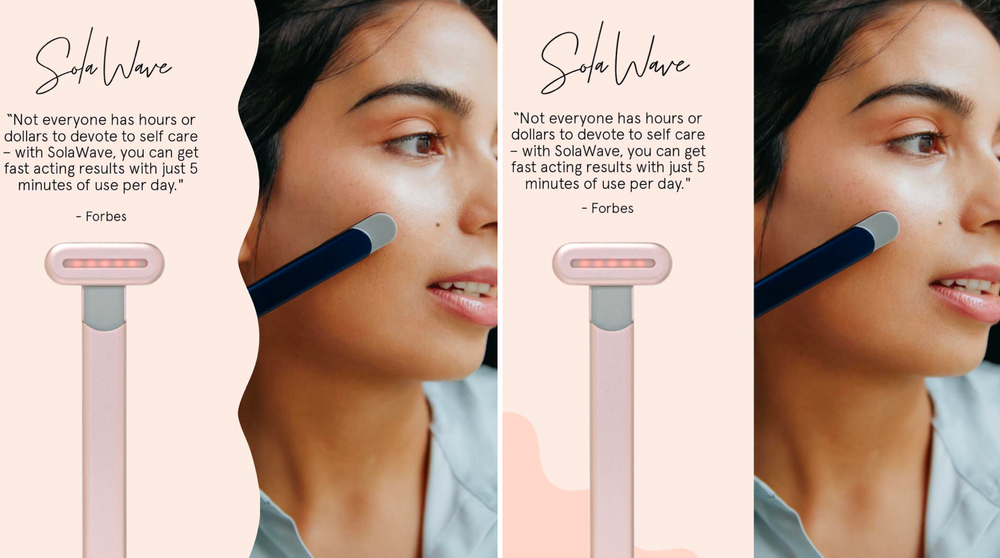 SolaWave
Automation is the boogeyman of the professional and working class, and the advertising industry—for all its creative pomp and circumstance—ain't avoiding it. We've already covered how artificial intelligence is changing the game for copywriting. 
No, robots aren't writing Super Bowl scripts (yet). But automation is taking over parts of the creative process.
Take Marpipe, a platform that

just raised $8 million from investors

. It's aiming to replace the "most annoying process" of digital advertising, Dan Pantelo, founder and CEO of Marpipe, told Marketing Brew: creating and testing ads.

Here's how it works:

Marketers upload their campaign assets into Marpipe's platform (think: images, background colors, and copy), and it spits out tons of different variations and combinations. 

Unlike copywriting software, creatives still have to input

something

, but Marpipe throws it all together. 
So, if you had a pet store...Your assets might include images of a chihuahua, a kitten, a rabbit, a tennis ball, and some chow over five different background images and colors. The ad copy might also plug a deal you'd like to offer (free shipping, for instance) or tout sustainable chew toys.
Then—because it's plugged into Facebook's advertising network—a campaign across a selected audience (Marpipe suggests a testing pool of at least 250,000 people) runs with tons of different assets. Performance is then measured by either purchase conversions, leads, traffic, or reach (or several at once).
From there, Marpipe ranks the best-performing creative, giving results within days.
Attention to detail
"Most creative doesn't work well; the process of guessing and checking is a very, very inefficient process...No one wants to just drag and drop stuff all day," Pantelo told Marketing Brew. "The most granular visual variables have such a profound impact on performance. That brings up the fundamental question: How do we determine what our ad creative should look like and what it should say?"
Most companies allocate between 10% and 20% of their ad spend on testing, according to Pantelo, and it's this chunk that can be made more efficient. Gone are the days of A/B testing two ads against each other—why not test 150 of them and know what works at a more granular level?
Back to the pet store example: You might find that chihuahuas always outperform rabbits,  yellow backgrounds always outperform white, and free shipping is a better pitch than sustainable products.
Read more, including how a skincare brand recently used Marpipe's technology, here.—RB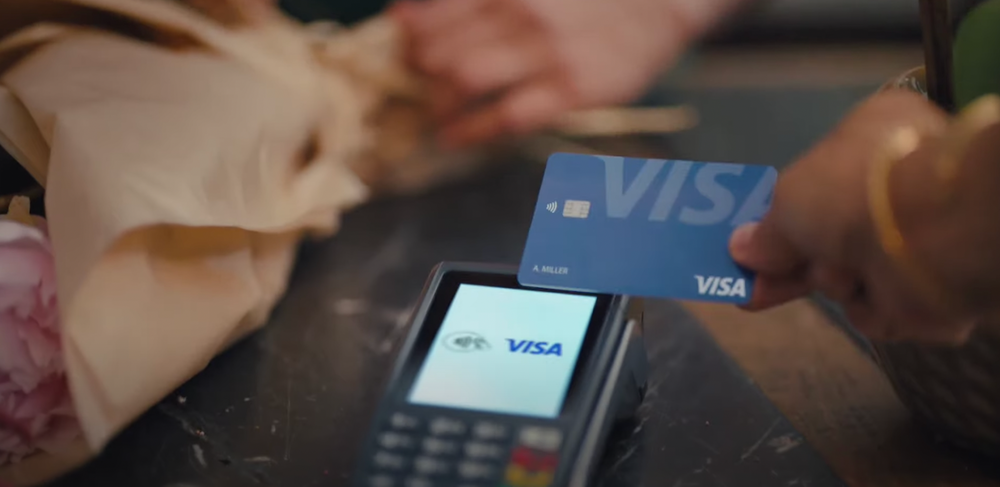 Visa
We broke a little news on Friday night: Visa is shutting down the business it uses to sell personal data. 
Called Visa Ad Solutions, it gave advertisers access to purchasing information from Visa's massive customer base (which holds a market share of 60% of credit and debit card users), aggregated by anonymous consumer segments like "high spenders" or "department store" spenders, "new movers," and  "smartphone early adopters," which could also be segmented to specific zip codes. 
This data could then be matched with the identity information that advertisers (and their partners) could keep on file.
Mastercard also has

a data business.

So does American Express, which sells its anonymous data to marketers through analytics company

Wiland

.
"We made a strategic decision to sunset Visa Ad Solutions and focus our resources on providing our clients with other data-driven services," Melissa McSherry, Visa's SVP and global head of data, security, and identity products, told Marketing Brew via a statement.
Related, unrelated: Though Visa and other data providers say what they're giving advertisers is anonymous and aggregated, nothing is really anonymous.
In 2015, MIT researchers studied three months' worth of credit card records—and found that 90% of 1.1 million people could be identified using only four touchpoints,

Motherboard

reported last year.
Zoom out: Visa spokesperson Andy Gerlt declined to tell Marketing Brew why the company is doing away with Ad Solutions. And just because Visa is shutting down Ad Solutions *does not* mean Visa is out of the data-slinging business, but Gerlt declined to provide details as to what that could look like going forward.—RB
SPONSORED BY MORNING CONSULT
If you want to be nimble, you need actionable insights about right now, not last week or last month. Outdated info might as well be called...outsights. 
We'll keep working on the opposite-of-insights term, but our point remains: You need insights to be current for them to be useful—and that's what you get with Morning Consult. 
Morning Consult measures real-time changes in drivers of economic behavior through daily surveys. The metrics they measure are predictive, meaning they figure out what consumers intend to do so you can fine-tune your strategy accordingly. 
Would you like some quantity to go with that quality? Coming right up—Morning Consult completes 11,000 survey interviews across 15 countries daily. That way, you can dig into sub-populations and geographies you can't find elsewhere. 
Basically, Morning Consult gives you the big picture and the little details. 
Learn more about Morning Consult here.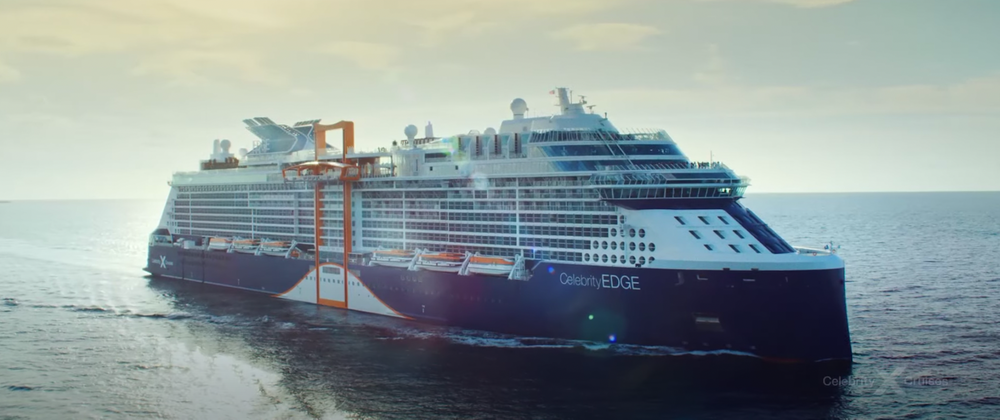 Celebrity Cruises
How do you market a cruise 18 months into a pandemic that isn't over yet? 
Celebrity Cruises is giving it a go. The brand, owned by Royal Caribbean, rolled out a multi-million dollar campaign on Thursday as it looks to entice travelers to think about cruises again. The centerpiece of the campaign is a 60-second spot set to a cover of "What a Wonderful World," which debuted during the NFL's opening night.
Zoom out: The cruise industry was ravaged by the pandemic. According to Moody's data cited by the New York Times, the three largest cruise companies lost $900 million a month during the pandemic. 
But Celebrity Cruises SVP and CMO Michael Scheiner hopes Celebrity's campaign, which includes the tagline "Journey Safe. Journey Wonderfull" will challenge travelers' perceptions of cruising that may have been affected by the crisis. He told Marketing Brew that all crew members as well as eligible guests

must be vaccinated

to come onboard. 

Scheiner argued that boarding a ship is "safer than Main Street," noting that you can't vouch for the vaccine status of everyone around you at a restaurant or a packed football stadium. "When you step on our ships, there's a very, very, very high level of confidence that people are vaccinated and they don't have Covid." (That being said, Celebrity recently had to deal with some

positive cases,

despite the fact that more than 95% of passengers were vaccinated.)
Scheiner acknowledged that the beginning of fall might seem like an odd time to launch a big travel campaign, but said the goal is to nudge people to think about cruises as they consider travel plans for the year ahead.
"We know it's not time for everybody. And we're not trying to say, if you're not uncomfortable leaving your home or traveling, that you should. That's not our message. But we know there's a lot of people that feel like it is time," Scheiner said.
Read the full story here.—ZS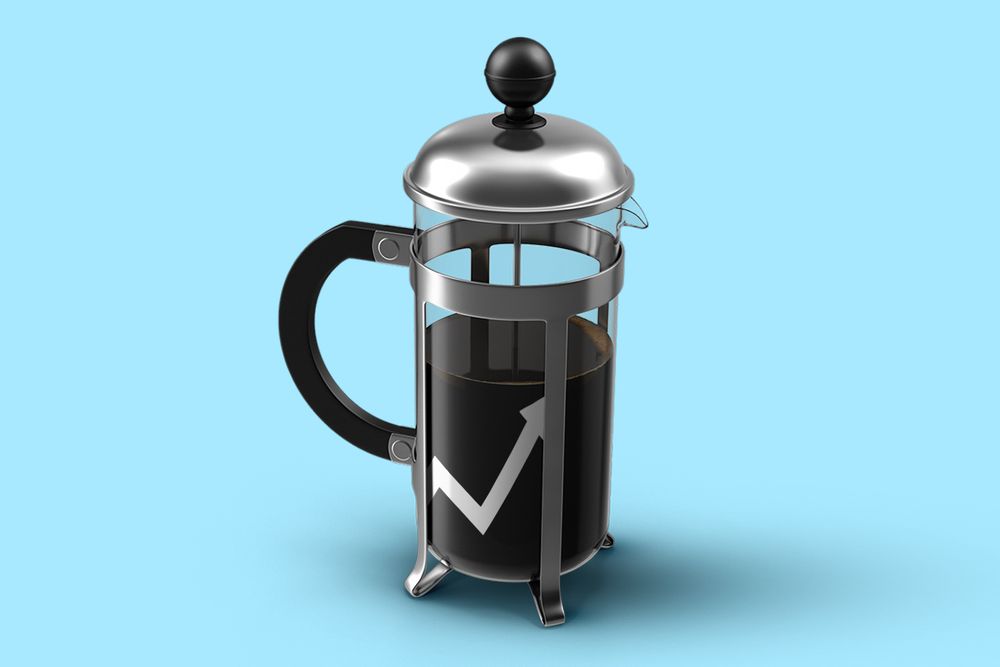 Francis Scialabba
There are a lot of bad marketing tips out there. These aren't those.
Productivity: Find out how to achieve a flow state in your work, aka the only type of flow more important to marketers than Flo from Progressive. 
Social: When someone publishes an (actually pretty helpful) "eight social media marketing trends and predictions for 2022" article, but you're still processing March 2020
.
Influencers: In honor of that new reality show about the teenage sisters who have become TikTok bazillionaire influencers, here's a guide to calculating influencer marketing campaign ROI. 
Become an inbox oracle. We've got the scoop on how today's media companies (like us) are harnessing the power of newsletters to increase brand loyalty, form connections with subscribers, and drive revenue. Read the full article right here.*
*This is sponsored advertising content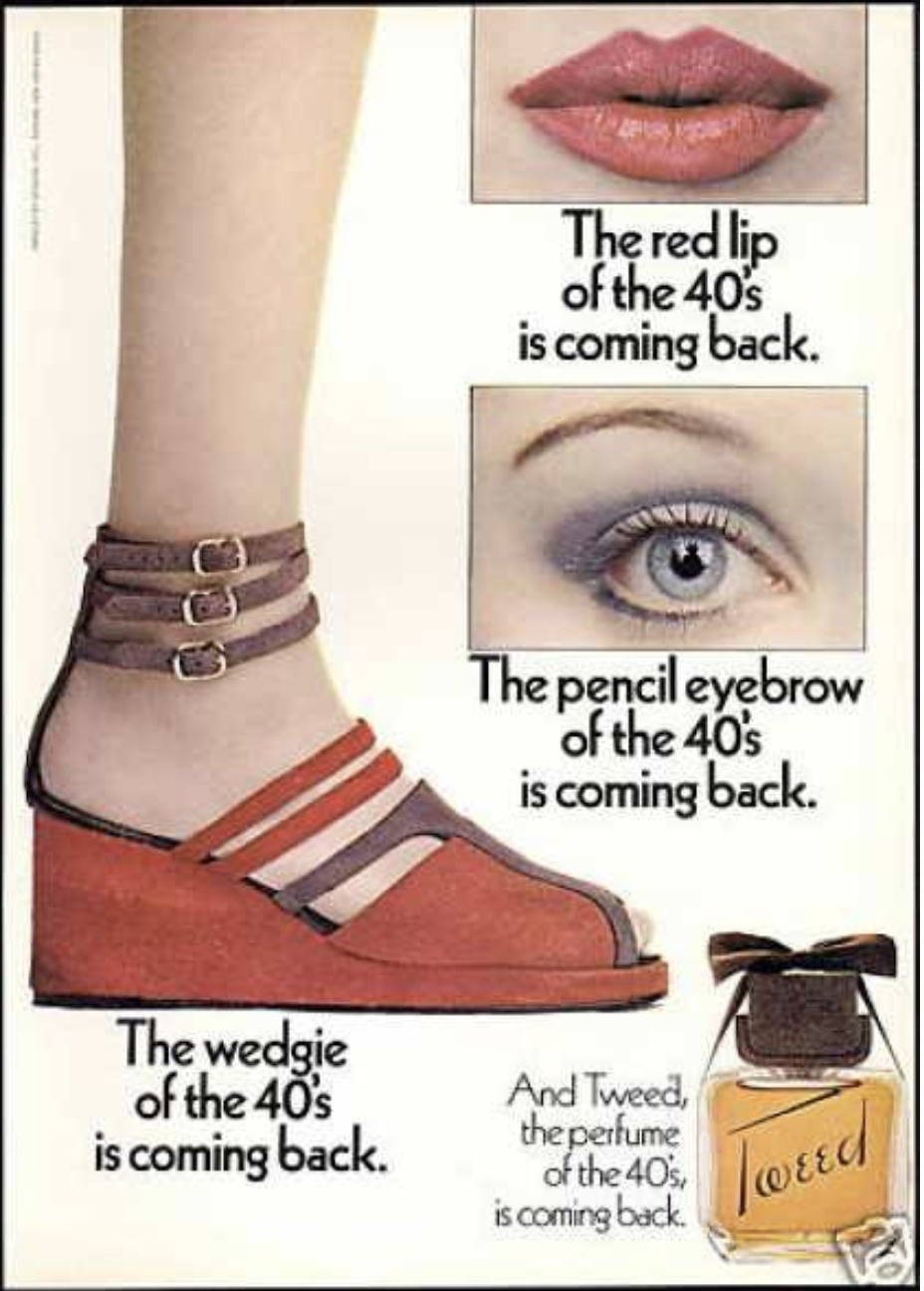 Vintage Ad Browser
Reporting to you live from NY Fashion Week, I regret to inform you that none of these things from this 1971 Tweed ad are, in fact, coming back. 
When you reach 3 referrals, you'll be invited to Monthly Exclusive Events with our co-founder Alex and the biggest names in business.
All you have to do is share your link with 3 friends or colleagues and you're an MB VIP.
Hit the button below to learn more and access your rewards hub.
Click to Share
Or copy & paste your referral link to others:
morningbrew.com/marketing/r/?kid=303a04a9
Tags
Older messages

☕️ Make room
Monday, September 13, 2021
A look at Austin's retail real estate market. September 13, 2021 Retail Brew TOGETHER WITH Paycom Event announcement : Ever walk down a grocery store aisle wondering, "How did this product come to

🍎 Honeycrisp
Monday, September 13, 2021
Find an apple orchard near you. September 13, 2021 | View Online | Sign Up Sidekick Logo TOGETHER WITH Lunya Hello, Sidekick readers. If yesterday was dedicated to football, then tonight is all about

☕Mammoth moonshot
Monday, September 13, 2021
A biotech startup raised $15 million to bring back the mammoth. September 13, 2021 Emerging Tech Brew TOGETHER WITH JobsOhio Happy first day of the week. Over the weekend, I (Dan) rewatched the

☕️ No way, Norway
Monday, September 13, 2021
What remote work does to companies... September 13, 2021 View Online | Sign Up Daily Brew TOGETHER WITH Policygenius Good morning. They say you should live in the present, but at this time of the year

☕️ It starts today
Sunday, September 12, 2021
More betting, longer season, can't lose Together with BlockFi September 12, 2021 | View Online | Sign Up Mark Wang IN THIS ISSUE Go to wine school How to make virtual connections The new NFL season