IndieHackers - 🗞 What's New: Epic vs. Apple
A US federal district court ruling means changes for the App Store:
Want to share something with nearly 85,000 indie hackers? Submit a section for us to include in a future newsletter. —Channing
🥊 Epic vs. Apple
from the Indie Economy newsletter by Bobby Burch
In a purported win for indie hackers, a US federal district court ruled that Apple can no longer prevent App Store developers from directing users to other payment systems, allowing makers to circumvent Apple's 30% cut. Here's what this means for indie hackers.
Apple battle
The background: Fortnite creator Epic Games filed suit against Apple in August 2020, accusing the world's most valuable company of antitrust violations. Epic claimed that Apple's requirement for all mobile apps to go through the App Store is a monopoly, and that the 30% fee that Apple takes from all in-app payments violates the US Sherman Act. Alongside filing its lawsuit, Epic taunted Apple by offering users the option to purchase virtual currency within the Fortnite app, which resulted in Epic being banned from the App Store.
What's happening: In Epic Games v. Apple, US District Judge Yvonne Gonzalez Rogers ruled that Apple isn't a monopoly. She did order, however, that Apple must allow App Store developers to provide users with other payment options. This enables gamemakers to bypass Apple's 30% fee, and to keep more proceeds from their users' in-app purchases. Starting on December 9, Apple must allow gamemakers to offer alternative payment options unless the ruling is halted by a higher court. The ruling reads, in part:
[Apple is] permanently restrained and enjoined from prohibiting developers from including in their apps and their metadata buttons, external links, or other calls to action that direct customers to purchasing mechanisms, in addition to In-App Purchasing and communicating with customers through points of contact obtained voluntarily from customers through account registration within the app.
Taunt too far: Epic must repay Apple the $3.5M it collected from users' in-app purchases when the gamemaker offered its alternative payment system in 2020. It's a tiny price to pay to win a larger battle, especially considering that Epic Games generated about $5.1B in 2020.
What it means for indie hackers: Indie game developers have a lot to smile about with this court ruling. While there's no guarantee that gamers will opt for alternative purchasing methods, developers can provide all types of alternative payment options to users that eliminate Apple's steep commission. Developers can create more attractive and accessible purchasing avenues, offering a better experience.
Appeals ahead
A bite out of Apple: Gaming represents a large portion of Apple's App Store revenue, 70% to be exact. Apple raked in about $15B from its App Store in 2020, which was more than 20% of the company's total profit for the year.
Boon for crypto wallets? The ruling means that any iOS app can link to an external digital wallet. That could benefit crypto wallets like Exodus and Mycelium, or prompt other finance businesses to create in-game wallets.
What's next: Epic Games is appealing the court's ruling, as the gamemaker still wants Apple to be declared a monopoly. Apple is considering appealing the ruling as well, but has yet to do so.
Apple's still Apple: Regardless, Apple has the broad legal authority to change its App Store rules, which means that the suit may not be the complete victory that some hope it to be. As The Verge points out, Apple has many options to discourage outside payments without restricting them outright.
Antitrust looms: Apple isn't out of the monopolistic woods yet. Congress is eager to curb Apple, Facebook, Google, and Amazon's power via new antitrust regulations. In early 2021, US Senator Amy Klobuchar introduced the Competition and Antitrust Law Enforcement Reform Act, which would make it more difficult for big tech to pursue mergers and acquisitions, and would beef up antitrust enforcement.
What do you think about this court ruling? Share below.
Subscribe to Indie Economy for more.
📰 In the News
from the Volv newsletter by Priyanka Vazirani
💲 Crypto fans are turning to crypto lenders to buy more.
🚫 This firm helps CEOs avoid getting cancelled.
🏙 This billionaire unveiled a plan for creating the "most inclusive" city in America.
🗓 Scotland will trial a four-day workweek, following Spain and Japan.
🚬 People are using DIY ketamine therapy to quit smoking.
Check out Volv for more 9-second news digests.
🤓 Top Reads for Indie Hackers
Looking for some good books to up your game? Here are indie hackers' top picks!
Startup books
Maker books
Marketing books
Bootstrapping books
Productivity books
Miscellaneous books
What are your favorite books? Please share in the comments!
Discuss this story.
🛠 Building in Public: Show Behind the Scenes
Most of the work on the product is not visible to customers, but this doesn't mean that it should not be shown.
Discuss this story.
💰 Derek Homann On Selling SaaS
by Derek Homann
Hello! I'm Derek Homann, and in 2017, my business partner and I left our jobs to start Median, a screen share customer support tool. It took us six months to get our first paying customer. We bootstrapped the business for just over three years, and hit $10K MRR before selling it on MicroAcquire in late 2020.
Now, we've started a new company, Workshop, a tool that helps streamline internal communications. We've raised $3.5M so far to take a bigger swing.
AMA!
How did you know it was the right time to sell your business?
We just wanted to start working on something else. It was just time to let a new owner take it and run with it. We ended up selling for 4x our top-line revenue, which was our asking price. The acquisition price was less than both perpetual licensing deals we did. We like to joke that we actually sold the company three times in under a year!
We had wrapped up one of the two large perpetual licensing deals we did, which was basically an exit without actually exiting the company. After that, I came across MicroAcquire, and saw how easy it was to list a company for sale. Both my cofounder and I had gone back and forth between letting Median cash flow in the background for us versus just selling it entirely. Since MicroAcquire made it so easy to list, I put it on there to test the waters; we got a ton of interest almost immediately. I exchanged messages with a bunch of interested parties, had Zoom calls with probably 10, got verbal offers from three or four, and eventually took the deal from the buyer that gave us the best combo of price and payout structure.
How long did the entire process take to sell on MicroAcquire?
Not long at all. Probably two weeks of talking to buyers to get a term sheet, another 30 days or so for due diligence and finalizing all the smaller points of the deal, and then the money hit the bank.
It can definitely take longer, so my advice would be to set deadlines for stuff to get done. I was very clear upfront that we were working on another business already, and my goal was to get a yes or no as quickly as possible.
Best advice for working with a dev agency?
Having a dev agency build your product can be very tricky. It has clearly worked for some people, but having a technical partner whose sole job it is to iterate on the product made it much easier for us to make fixes, adjust to user feedback, and get a deep understanding for what problems we were trying to solve for.
So with that said, I would say having an agency build the MVP isn't ideal, but if it's your only option, I would try to pre-sell as much of your product as possible.
How did you validate your idea?
I'd be lying if I said we spent much time validating the idea. I knew that there was a need because it was something that my previous customer support teams could have used. I also saw that there were several co-browsing companies who came before us, and all of them had been acquired. I felt that was a fairly decent signal, and made it a little easier to compete as a bootstrapped company since it was a niche product with not a ton of active players.
It also wasn't some tech that a big company like Zendesk could replicate in a month by throwing 20 devs on it. So our theory was that they would either want to offer us as an integration in their app store, white label us directly so that they could offer it as a native feature in their product, or just try to buy us.
All three of those things become true eventually. We had app store integrations with Intercom, Live Chat, and a few others. We also white labeled co-browsing for Olark and a few other chat providers, and then eventually we had a company wanting to buy us to complement their existing product.
Lastly, neither of us ever made enough money with Median to replace our current salaries, but we did start taking small salaries about 18 months in. After we did our two large perpetual licensing deals and the acquisition, the money we made from that more than made up for the salaries we left, and then some. It also helped to work with a tax advisor to ensure we maximized our take home money.
How much time did you spend marketing vs. developing?
I think we were actually pretty bad at marketing. Our team was just two. I did sales and marketing, and my partner wrote all of the code. We did bring in a contract developer for a few months at one point as well, but for the most part, it was 50% development and 50% trying to acquire users through cold outreach and participating in customer support communities.
Discuss this story.
🐦 The Tweetmaster's Pick
I post the tweets indie hackers share the most. Here's today's pick:
🏁 Enjoy This Newsletter?
Forward it to a friend, and let them know they can subscribe here.
Also, you can submit a section for us to include in a future newsletter.
Special thanks to Jay Avery for editing this issue, to Nathalie Zwimpfer for the illustrations, and to Bobby Burch, Priyanka Vazirani, James Fleischmann, Ivan Romanovich, and Derek Homann for contributing posts. —Channing
Indie Hackers | Stripe | 510 Townsend St, San Francisco, California 94103
You're subscribed to the Indie Hackers Newsletter. Click here to

unsubscribe

.

Key phrases
Older messages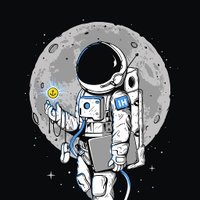 Growth Bite: Get more signups by delaying registration
Monday, September 13, 2021
Signup flows inherently involve some friction. To boost conversions, consider delaying that friction until after a user experiences the product's value. By allowing people to use your product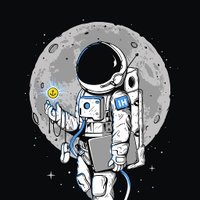 Top Milestones: Project is closed.
Sunday, September 12, 2021
Top milestones for the week from your fellow indie hackers. ‌ ‌ ‌ ‌ ‌ ‌ ‌ ‌ ‌ ‌ ‌ ‌ ‌ ‌ ‌ ‌ ‌ ‌ ‌ ‌ ‌ ‌ ‌ ‌ ‌ ‌ ‌ ‌ ‌ ‌ ‌ ‌ ‌ ‌ ‌ ‌ ‌ ‌ ‌ ‌ ‌ ‌ ‌ ‌ ‌ ‌ ‌ ‌ ‌ ‌ ‌ ‌ ‌ ‌ ‌ ‌ ‌ ‌ ‌ ‌ ‌ ‌ ‌ ‌ ‌ ‌ ‌ ‌ ‌ ‌ ‌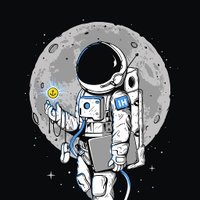 🗞 What's New: Creator economy class wars
Saturday, September 11, 2021
Also: Micro private equity can help accelerate your journey to profitability. ‌ ‌ ‌ ‌ ‌ ‌ ‌ ‌ ‌ ‌ ‌ ‌ ‌ ‌ ‌ ‌ ‌ ‌ ‌ ‌ ‌ ‌ ‌ ‌ ‌ ‌ ‌ ‌ ‌ ‌ ‌ ‌ ‌ ‌ ‌ ‌ ‌ ‌ ‌ ‌ ‌ ‌ ‌ ‌ ‌ ‌ ‌ ‌ ‌ ‌ ‌ ‌ ‌ ‌ ‌ ‌ ‌ ‌ ‌ ‌ ‌ ‌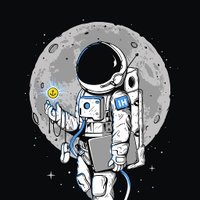 Growth Bite: Increase conversions by using dynamic content blocks in emails
Thursday, September 9, 2021
We all know that tailoring your messaging to specific segments can boost conversions. Get the benefits of tailored messages without all the extra effort by using dynamic content blocks. Dynamic content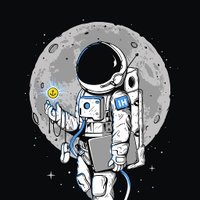 🗞 What's New: Reddit's new ad format
Thursday, September 9, 2021
Also: Four pre-seed funding hacks for founders. ‌ ‌ ‌ ‌ ‌ ‌ ‌ ‌ ‌ ‌ ‌ ‌ ‌ ‌ ‌ ‌ ‌ ‌ ‌ ‌ ‌ ‌ ‌ ‌ ‌ ‌ ‌ ‌ ‌ ‌ ‌ ‌ ‌ ‌ ‌ ‌ ‌ ‌ ‌ ‌ ‌ ‌ ‌ ‌ ‌ ‌ ‌ ‌ ‌ ‌ ‌ ‌ ‌ ‌ ‌ ‌ ‌ ‌ ‌ ‌ ‌ ‌ ‌ ‌ ‌ ‌ ‌ ‌ ‌ ‌ ‌ ‌ ‌ ‌ ‌ ‌ ‌