🗞 What's New: Creator economy class wars
Do celebrities count as "creators?"
Bright, a live video startup that allows fans to interact with their favorite creators and celebrities, has just raised $15 million. With the creator economy class divide widening, some fear that many smaller creators are being left behind.
Launching a startup can be fast, but becoming a solid, sustainable business is often slow. Dru Riley shows how founders can accelerate the process with micro private equity.
Founder Sabba Keynejad was rejected from YC twice, and now hits $470,000 in monthly revenue. Here's why he says a chip on your shoulder can be a good thing.
Want to share something with nearly 85,000 indie hackers? Submit a section for us to include in a future newsletter. —Channing
👊 Creator Economy Class Wars
from the Indie Economy newsletter by Bobby Burch
Bright, a live video startup that allows fans to interact with their favorite creators and celebrities, has raised $15M to expand its platform. But is its service unfairly taking advantage of the creator economy?
Bright 101
The round: Bright's round was led by Guy Oseary's Sound Ventures, RIT Capital, and Regah Ventures. Celebrity investors included Rachel Zoe, Drew and Jonathan Scott, Judd Apatow, Ashton Kutcher, Amy Schumer, Bethenny Frankel, and Ryan Tedder. Bright hopes that these celebrity endorsements and investments will help convince other creators of the platform's legitimacy. The funding will be used to build out Bright's Creator Studio, a suite of tools that manages creators' revenue, conversation, and fan engagement.
Bright's background: Based in Los Angeles, Bright was cofounded by Madonna, U2 talent manager Guy Oseary, and YouTube product manager Michael Powers (who serves as Bright's CEO). It launched in May 2021 to offer creators the ability to leverage their fame, instead of relying on ad-supported networks like YouTube. Conversation topics include mind, body, home, money, crafting, and culture. In speaking on the platform's vision, Michael said:
All our partners share Bright's vision that people want to level up their lives by learning directly from those they admire. Through Bright, talent can better engage authentically with audiences by sharing their own knowledge and bringing their many interests and passions to the foreground.
How it works: Built on top of Zoom, Bright takes a 20% cut from creators' ticket sales. Ticket prices are set by creators, and range from $10-150. Currently, conversations are available only to fans and creators in the US, but it plans to expand internationally soon. Some creators will provide an agenda, while others will offer a casual conversation where fans can ask questions when a creator pulls them "on stage."
Creator class divide
By celebs, for celebs? Bright is starting out with a litany of very famous creators. Some of its top creators include Naomi Campbell, D-Nice, the D'Amelio Sisters, Laura Dern, Lindsey Vonn, Diego Boneta, and others. Jessica Alba, Kane Brown, and Maria Sharapova are serving as advisors.
Conventional creators: There are more "traditional" creators on the platform too, including gamer Ronnie2K, cosmetics expert Vanessa Lee, and organizational guru Lisa Jacobs. Unlike YouTube, however, Bright isn't out to make unknown influencers famous. Ultimately, it's focused on supporting creators who already have an established fanbase.
Opportunism? It seems like a stretch to dub an actor a "creator" simply because they're famous and can sell tickets to a discussion on culture. Is this a case of creator economy opportunism? The creator economy is still in its adolescence, so perhaps there is room for celebs and emerging creators alike. In some ways, Bright is flipping Cameo's business model on its head. Instead of asking people to pay creators for a static video message, fans can interact directly with their favorite celebrities in real-time.
The criticism: One critique that I've heard frequently from indie hackers is that most startups and new monetization features targeting the creator economy are geared only towards the top creators. Bright seems in line with that criticism, considering its top parameter for applicants is that they have "a significant following on social media."
The creator class divide: There is a massive income gap between top earners and everyone else in the creator economy. The top 1% of creators earn about 80% of all income produced in the creator economy. The Harvard Business Review notes that, on Patreon, only 2% of creators made above the US federal minimum wage of $1,160 per month in 2017.
A model of success: Other companies have leveraged celebrities' fame to great success. The most prominent example is arguably Masterclass, which offers tutorials and courses hosted by professional writers, actors, and artists. Masterclass nabbed a $2.75B valuation after a $225M funding round in May. Instructors receive a one-time payment and a revenue cut.
Are celebrities creators by default? Share your thoughts below.
Discuss this story, or subscribe to Indie Economy for more.
📰 In the News
🇺🇸 9/11, 20 years later.
🛩 Business travel is over, and won't come back post-pandemic.
👓 Facebook and Ray Ban have unveiled their first pair of smart glasses.
🏛 Apple's App Store now has new restrictions following a US district court ruling.
🧨 Google's whistleblower complaint alleges that it underpaid workers.
🧀 Here's why vegan cheese still won't melt, despite companies' claims.
⏭ Fast-Forward With Micro Private Equity
from the Trends.vc newsletter by Dru Riley
Launching a startup can be a quick process, but the path to legitimacy can be slow. It's estimated that the average startup takes about four years to hit a sweet spot of growth, profitability, and sustainability. Micro private equity can help accelerate this process.
Why it matters
You can make more money. You can't make more time.
Problem
Starting a business from scratch takes time.
Solution
Buy a business. Fast-forward to product-market fit. Then scale.
Players
Micro private equity funds:
Marketplaces:
Brokers:
Predictions
Financing options will increase. Online businesses are becoming more understood. Third-party tools such as Stripe, Google Analytics, and Jungle Scout bring transparency and trust to transactions.
Multiples will increase. Transparency reduces risk. Online businesses are becoming easier to value, model, and finance. Premiums earned from navigating uncertainty are fading. Technological progress will remain, even as credit dries up.
Deal velocity will increase, especially for platform players like FBA and Shopify stores. Operations are standardized, and third-party tools help buyers trust by proxy.
Opportunities
Key lessons
Buy, instead of building, to save time. Practice acquisition entrepreneurship.
Start small and level up. Prioritize learning over earning at first. Avoid the risk of ruin.
Know your risks: Competitor risk: How much competition do you have? Execution risk: How hard is it to operate this business? Platform risk: How easy is it for a platform to harm your company? Key-person risk: How much does the business depend on one person? Market risk: Does the business have revenue or are you buying distribution? Customer concentration risk: Are a few customers responsible for most of your revenue?
Haters
"Multiples are only high because credit is widely available."
Credit ebbs and flows. Transparency and friction reduction from technological progress is here to stay. This lowers risk and returns.
"More sellers will enter the market, lowering multiples."
The skillset needed for going zero to one is scarcer than capital. More sellers will enter the market, and this will not keep pace with capital.
"Multiples are not increasing. Prices are becoming more accurate."
Both can be true. Accurate prices can mean higher prices. In fact, that's what's happening. Inefficiencies are evaporating. All arbitrages eventually fade.
Links
Related reports
More reports
Go here to get the Trends Pro report. It contains 200% more insights. You also get access to the entire back catalog and the next 52 Pro Reports.
Discuss this story, or subscribe to Trends.vc for more.
🌐 Best Around the Web: Posts Submitted to Indie Hackers This Week
💰 $7K in seven days after launch. Posted by CH Daniel.
💻 Visiting Indie Hackers as a habit. Posted by Zdanovi.
☀️ Six effective work break ideas. Posted by Siddhita Upare.
😔 I'm having regrets. Posted by Craig Campbell.
🚫 Link-building mistakes to avoid. Posted by Jaume Ros.
🤔 How many projects are you currently working on? Posted by Misha Krunic.
Want a shout-out in next week's Best of Indie Hackers? Submit an article or link post on Indie Hackers whenever you come across something you think other indie hackers will enjoy.
📹 Sabba Keynejad Hit $470K MRR With Veed
from the Listen Up! IH newsletter by Ayush Chaturvedi
Sabba Keynejad cofounded Veed, a browser-based video editing tool. Veed grew from 0 to 50K users in just six months, with no marketing budget. The company recently hit $470K MRR.
Sabba sat down with Indie Hackers to discuss the ups and downs of Veed's journey, his rejection from YC, and the growth tactics that he used. Read on for more!
Veed seed
Most old school video editing software was slow, clunky, and desktop-based. Sabba and Tim built Veed to make video editing fast, simple, and easy, even for newbies. You can use it to add photos, subtitles, video filters, and other effects to your videos. Veed is now one of the fastest-growing bootstrapped companies.
After building Veed, Sabba and Tim both quit their jobs when they landed a Y Combinator interview. Then... Veed ended up being rejected. Here are the rejection reasons given by YC:
It's not making revenue.
It's not like YouTube or Instagram.
"Tool" companies don't make as much money as companies like Instagram.
But Sabba thought that they still had a chance. So they reached out to their users with a paid plan in order to get revenue over the weekend and pitch again on Monday. They got 10 paying users over the weekend.
And... YC rejected them again on Monday!
Sabba understands why they were rejected, since it didn't seem that their ideals were aligned:
I don't blame them at all. I'd probably do the same. It's a strategic decision really on the company. I do have a bit of a chip on my shoulder from the whole experience, though. I will probably always have a bit.
Growth secrets
Sabba and Tim could sense that people needed what they were building, but they just needed to get more eyeballs on Veed. They used multiple channels:
1. Organic search:
For tool companies, organic search is the primary growth channel, while for news and aggregator-type companies (think Buzzfeed), social media is the primary growth channel.
There are plenty of people searching for video editing solutions online. To tap into that audience, Sabba decided to avoid generic keywords like "video editing tool" and use targeted long-tail keywords like "how to edit Zoom videos" and "how to edit videos in iMovie." They built landing pages targeting such keywords and put them up on their blog, and it worked. These pages went from 0 to 20K hits in a span of four months.
They used a tool called Ubersuggest to figure out the long-tail keywords that they needed to target. Sabba details this further in his blog post.
2. Video:
The Veed team also produced videos targeting long-tail keywords to publish on its official YouTube channel. Veed's videos get 40K views every 40 hours. Those are huge numbers.
Also, video is a way for the team to educate its audience about the product. For example, this video shows how to add music to your YouTube videos. It explains the process of doing it via YouTube, then explains how that way is limiting. It goes on to illustrate how Veed can help you do it better.
3. Side project marketing:
Veed builds many free tools around video recording and editing, all of which plug well into the paid tool. The strategy is to get people to use these free tools, then promote the main paid tool through them. These tools include:
Screen recorder,
Webcam recorder,
Voice recorder, and
Teleprompter app.
Free tools help to get eyeballs far and wide. Paid tools usually don't get as much reach.
4. Social media channels:
Sabba used to write answers on Quora and Reddit all day, promoting Veed in those answers. The volume of the answers and their promotional nature often got him flagged on both platforms, but was it worth it? YES.
If he wrote 10 answers a day, and got 20 people clicking on those answers, that's 200 people coming on the site every day. In the early days, that can be huge.
Sabba's Quora profile is a lesson in content marketing. He has answered more than 100 questions about video editing there.
Insights for indie hackers
Tools can be profitable. Don't let anyone tell you otherwise. Indie hackers can unbundle large enterprise software like Adobe or Salesforce.
A chip on your shoulder can be a good thing, if used well.
SEO is the best organic growth channel.
YouTube is the second-largest search engine in the world.
Value can be created by replicating desktop software for the web.
Check out the full episode on the Indie Hackers Podcast here.
Discuss this story, or subscribe to Listen Up! IH for more.
🐦 The Tweetmaster's Pick
I post the tweets indie hackers share the most. Here's today's pick:
🏁 Enjoy This Newsletter?
Forward it to a friend, and let them know they can subscribe here.
Also, you can submit a section for us to include in a future newsletter.
Special thanks to Jay Avery for editing this issue, to Nathalie Zwimpfer for the illustrations, and to Bobby Burch, Dru Riley, and Ayush Chaturvedi for contributing posts. —Channing
Indie Hackers | Stripe | 510 Townsend St, San Francisco, California 94103
You're subscribed to the Indie Hackers Newsletter. Click here to

unsubscribe

.

Older messages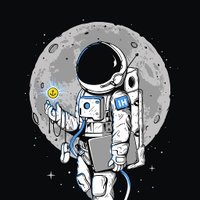 Growth Bite: Increase conversions by using dynamic content blocks in emails
Thursday, September 9, 2021
We all know that tailoring your messaging to specific segments can boost conversions. Get the benefits of tailored messages without all the extra effort by using dynamic content blocks. Dynamic content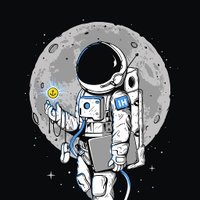 🗞 What's New: Reddit's new ad format
Thursday, September 9, 2021
Also: Four pre-seed funding hacks for founders. ‌ ‌ ‌ ‌ ‌ ‌ ‌ ‌ ‌ ‌ ‌ ‌ ‌ ‌ ‌ ‌ ‌ ‌ ‌ ‌ ‌ ‌ ‌ ‌ ‌ ‌ ‌ ‌ ‌ ‌ ‌ ‌ ‌ ‌ ‌ ‌ ‌ ‌ ‌ ‌ ‌ ‌ ‌ ‌ ‌ ‌ ‌ ‌ ‌ ‌ ‌ ‌ ‌ ‌ ‌ ‌ ‌ ‌ ‌ ‌ ‌ ‌ ‌ ‌ ‌ ‌ ‌ ‌ ‌ ‌ ‌ ‌ ‌ ‌ ‌ ‌ ‌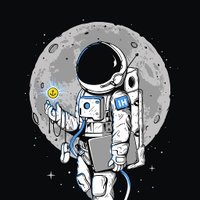 Growth Bite: Display prices in each visitor's currency to improve conversions
Wednesday, September 8, 2021
If you've got potential customers in other countries, don't show pricing in a static currency. Boost conversions by displaying the currency that's relevant to each visitor. You can [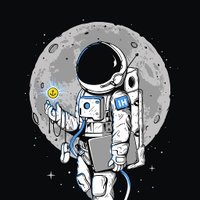 Growth Bite: Avoid "complaint publicization" on social media by giving only one public response
Tuesday, September 7, 2021
Social media has become a necessary element of customer service, but it can hurt your brand if done incorrectly. Offer a thorough response, then move to a private channel to avoid amplifying complaints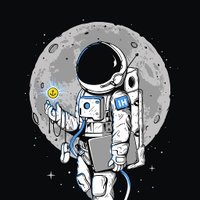 🗞 What's New: Braintrust's decentralized talent network
Tuesday, September 7, 2021
Also: A founder's guide to landing press coverage. ‌ ‌ ‌ ‌ ‌ ‌ ‌ ‌ ‌ ‌ ‌ ‌ ‌ ‌ ‌ ‌ ‌ ‌ ‌ ‌ ‌ ‌ ‌ ‌ ‌ ‌ ‌ ‌ ‌ ‌ ‌ ‌ ‌ ‌ ‌ ‌ ‌ ‌ ‌ ‌ ‌ ‌ ‌ ‌ ‌ ‌ ‌ ‌ ‌ ‌ ‌ ‌ ‌ ‌ ‌ ‌ ‌ ‌ ‌ ‌ ‌ ‌ ‌ ‌ ‌ ‌ ‌ ‌ ‌ ‌ ‌ ‌ ‌