Morning Brew - ☕ E-vessels
| TOGETHER WITH | |
| --- | --- |
Hello there. We spend a lot of time reporting, writing, and researching stories that we think will resonate with all of you (it is our jobs, after all), but as of today, we're looking to remove some of the guesswork. 
We're asking you, our cherished readers, to fill out a quick, 30-second survey that provides some basic info, like your job level and function. And if helping us write more relevant stuff isn't enough incentive on its own, five of you who complete the survey will be randomly selected to win a $50 Amazon gift card.*
In today's edition: 
Electric...boats? 

Apple Watch watch

Deepfake detection 
—Hayden Field, Dan McCarthy, Jordan McDonald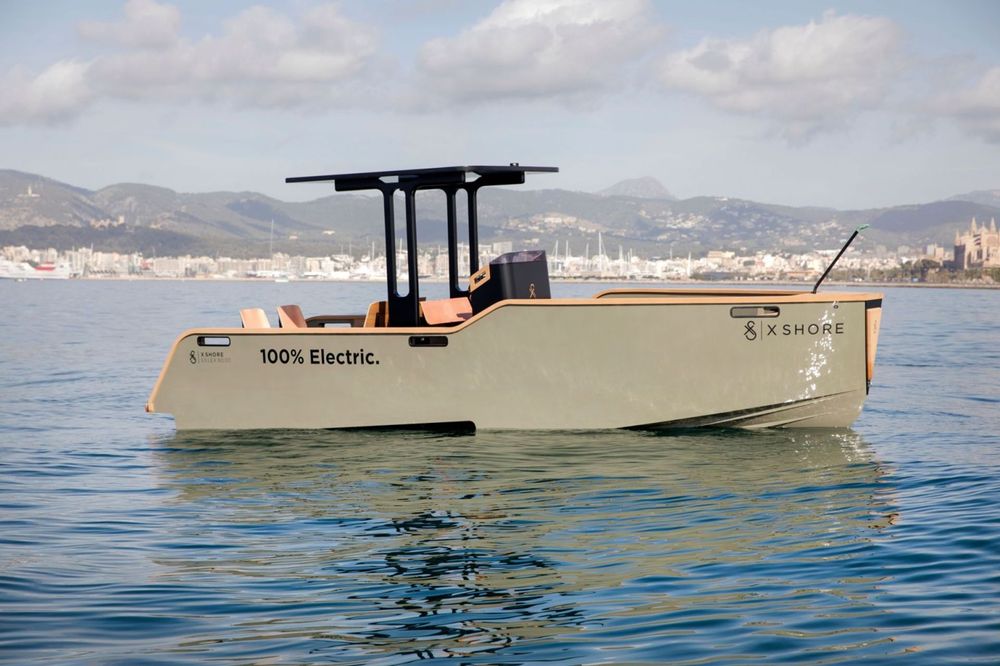 X Shore
When we talk about electric vehicles, we're usually talking about cars. But an EV can be any e-vessel that moves people or goods, ranging from planes to trains. 
And boats: The electric boat and ship market, worth an estimated $5 billion in 2020, is projected to double in the next five years. And X Shore, a Swedish electric boating company inspired by Tesla, has made a few waves this year after announcing an $18-million funding round in April. 
X Shore's competitors include Arc, an e-boat maker founded by former SpaceX engineers that raised a $4.25 million seed round in February, and Vision Marine Technologies, a Canadian e-boat company that IPO'd last year at a valuation of over $75 million. 
X Shore shipped the first units of its ~$330,000 electric boat, the Eelex 8000, to customers in early 2021. It can reach speeds up to 35 knots, travel up to 100 nautical miles, and charge in eight hours. 
We talked to X Shore CEO Jenny Keisu about plans for the $$ and her take on the sector's future.
Funding plans
"The largest chunk of funding will be used for industrialization, as we are currently building a new factory in Nyköping, Sweden, with a high grade of automation and robotization, and for our expansion in the United States." 
The industry's biggest obstacle
"One of the biggest obstacles the electric boating industry is currently facing is for buyers to understand these EV boats...are available for consumers to buy and use. As electric boating is a newer category in the EV sector, it is understandable for buyers to think these boats are only conceptual. Some may initially think electricity and water do not mix, but this is not the case with EV boats." 
Electric boats vs. the battery problem
"Different types of EVs have issues unique to them. Boats have some positive attributes cars don't have. For example, boats have more space and can include cooling and heating systems to have battery packs with individual cold cells. Compared to EV cars, boats are mostly used for shorter distances and are not used every day, making charging possibilities easier and more convenient." 
The near future of electric boating 
"Many regions and governments are implementing strong environmental measurements on boating, which will benefit the EV-boating push. For example, with the recent EV push and the growth of EV charging companies in America, we foresee the electric boating sector booming over the next five years. Electric boat charging stations and superchargers are slowly being distributed in marinas across the globe as more and more competitors enter the electric boating space."—HF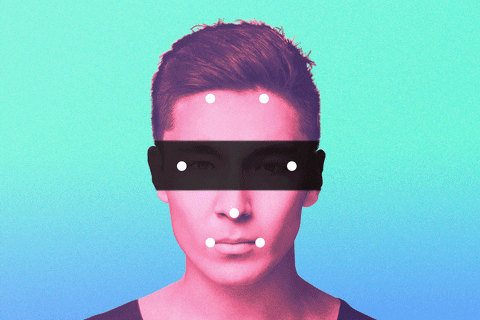 Francis Scialabba
The uncanny valley grows uncannier by the day, and a startup named Truepic is looking to help combat that. The anti-deepfakes company announced a $26 million Series B yesterday, led by Microsoft's venture fund, M12. Truepic has raised $36 million since its founding in 2015. 
Why it matters: Deepfake technology is increasingly easy to use, meaning synthetic media is more abundant than ever. As Giorgio Patrini, CEO of deepfake detection firm Sensity told Emerging Tech Brew, last year was "the tipping point for these technologies to become pervasive, for the good but also for the bad, unfortunately."
Deepfake tech can be used for innocent stunts, like @deeptomcruise—a Tom Cruise deepfake that went viral on TikTok last year—as well as for extremely harmful applications, like an app that lets users nonconsensually swap women's faces into porn scenes. 
Truepic is a B2B service, and it's popular among financial service companies, like insurers, which use it to verify claims. The company requires users capture photos or videos through its mobile app, and it then records data points, like timing or image contents, that allow it to verify the media's provenance. Truepic's game is certifying the authenticity of an image at capture—not spotting synthetic media in the wild. 
"Doing detection of a manipulated media post-capture is not a viable path forward," Truepic CEO Jeffrey McGregor

told Axios

, arguing it isn't scalable.  
Nevertheless...A slew of organizations are working on "post-capture" deepfake detection. There are startups, like Sentinel and Sensity, as well as major tech companies like Facebook and Google, which aim to detect synthetic media so that they can moderate its spread on their platforms.—DM 
SPONSORED BY JOBSOHIO
There's Room to Grow in Ohio
If you're done with high taxes, expensive real estate, and so-so talent, we've got four letters for you: O-h-i-o. 
Ohio is the perfect remedy for severe cases of "Our rent is obscene and we don't even have that much space"-itis. It was ranked the No. 1 Most Affordable State in 2020 by US News Rankings, and No. 3 in Moody's Housing Affordability index the same year. 
In Ohio, you can grow your business, cut costs, find top-rated talent—and stroll along the Cuyahoga River while the sun sets.
You'll be in good company—in 2020, Ohio's venture capital growth rate was 3x faster than California's, and 5x faster than Washington's. 
Come to think of it, why are we writing this ad from this tiny office?! You know what, we'll meet you in Ohio. 
JobsOhio can set you up for success—visit OhioIsForLeaders.com to learn more.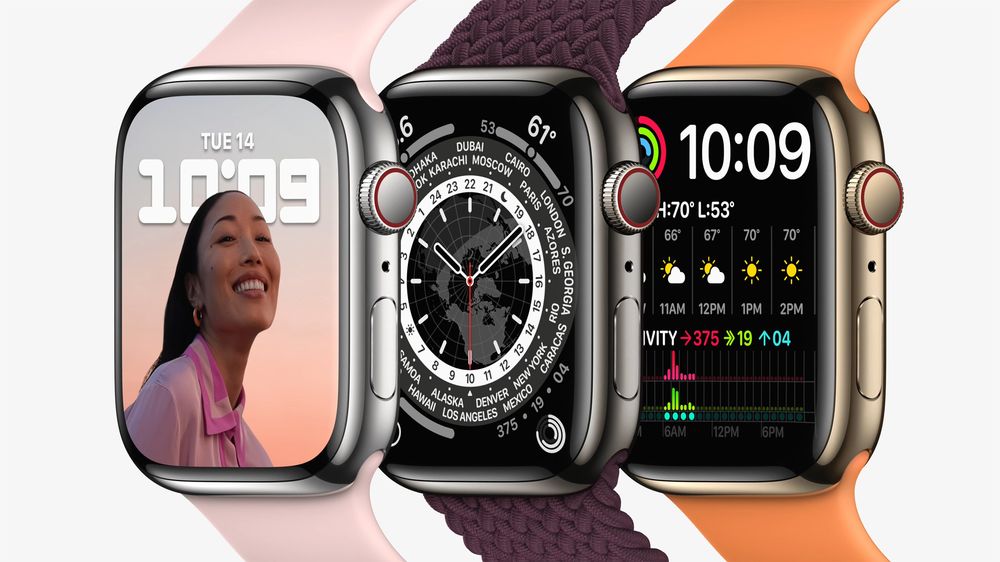 Apple
Apple announced during its keynote event yesterday that the Apple Watch Series 7 is going big in a very literal sense. 
The Series 7 comes in 41mm and 45mm sizes, a move to expand size Apple Watch hasn't seen since 2018's Series 4. The new displays are up to 20% larger than the Series 6 and 50% larger than the entry-level Series 3, allowing for bigger buttons and new features like a full QWERTY keyboard.
Apart from that...Apple's presentation was fairly uneventful—here's a quick rundown:
The new display is 70% brighter indoors than the Series 6. 

The watch is outfitted with a new USB-C charger, which speeds up the watch's charging time by 33% over the Series 6. 

The watch is crack, water, and

now

dust resistant.

Biking workouts have improved features—they now stop and start when you do, and also support fall detection in case you take a tumble during an intense workout.
There is no official release date for the watch besides "later this fall," but the Series 7 will be priced at $399, compared to the Series 3 and Watch SE at $199 and $279, respectively. 
Looking ahead: Bloomberg reported that Apple is working on major new health features like body temperature, blood pressure, and blood sugar detection, but they aren't expected until 2022 or 2023 at the earliest.—JM 
SPONSORED BY AMERICAN EXPRESS
We've got more business to take care of. American Express® Business Cards can come with serious spending power, rewards that help you do more, and the support from a Business Card specialist. You can even take their Business Card quiz to choose the Card that's right for you. Get all the info here.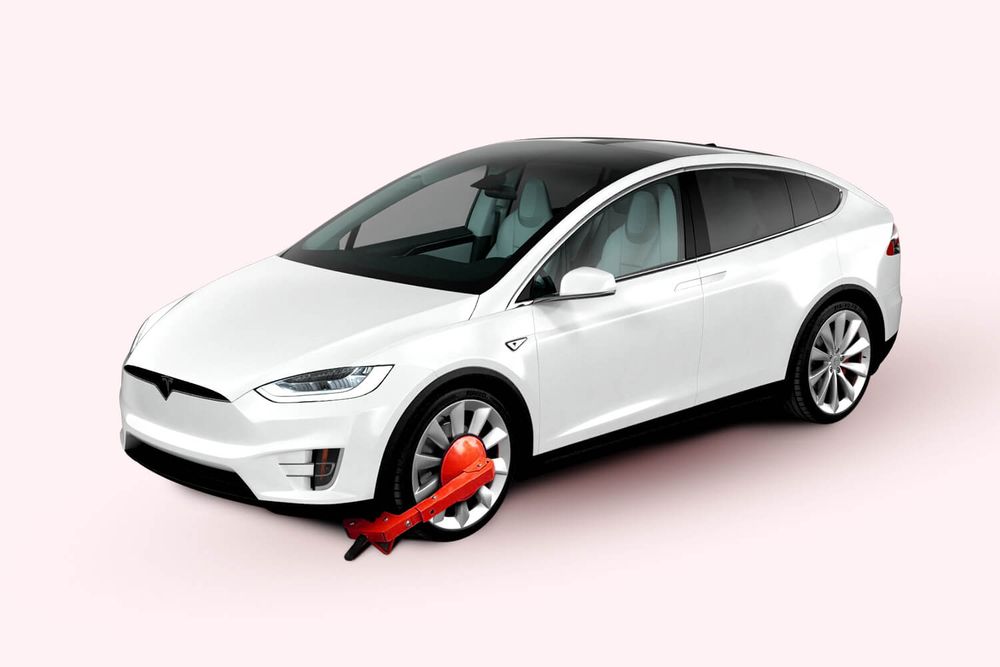 Francis Scialabba
Stat: Tesla asked one owner to fork over $22,500 for an out-of-warranty battery replacement, but an independent shop fixed it for $5,000. 
Quote: "It is a long-term play—it's not something that tomorrow we're going to have mammoths, and the next day there's going to be 100,000 in the Arctic."—Ben Lamm, cofounder of Colossal, a startup aiming to bring back woolly mammoths
Read: A deep look at the dangerous, precarious conditions faced by NYC's ~65,000 delivery workers.
Car insurance has taken a wrong turn: That's why Root is redefining the industry by offering rates based primarily on how you drive, not who you are (i.e., your credit score). Good drivers could save up to $900/year—get started with Root today.*
*This is sponsored advertising content
On Monday night, Apple blasted out an alert to users encouraging them to upgrade their phone due to a "zero click" vulnerability. Let's test your knowledge of cybersecurity terminology. 
Click here to take the quiz.
From abstract painter Jackson Pollock to Lord of the Rings director Peter Jackson, people across creative careers tend to have at least one "hot streak," e.g., a standout period of artistic success, according to researchers. But what do all of these hot streaks have in common? 
Using deep learning and computer vision, researchers found that just before a hot streak, people experimented with a diverse set of styles. Then, right as the success run was beginning, they narrowed it down—more than expected—to one winner. 
Catch up on the top Emerging Tech Brew stories from the past few editions: 
Enjoying the newsletter? Share it with your network to take advantage of our rewards program.
When you reach 3 referrals, you'll be invited to Monthly Exclusive Events with our co-founder Alex and the biggest names in business.
Hit the button below to learn more and access your rewards hub.
Click to Share
Or copy & paste your referral link to others:
morningbrew.com/emerging-tech/r/?kid=303a04a9
* Terms and conditions apply—click here for more information.
Tags
Older messages

☕️ Hiring everyone
Wednesday, September 15, 2021
Amazon is on a hiring spree September 15, 2021 View Online | Sign Up Daily Brew TOGETHER WITH Fidelity Investments Good morning. Norm Macdonald, the standup comic and SNL legend, died yesterday at 61

☕️ Olive branch
Tuesday, September 14, 2021
California's recall election: what to know September 14, 2021 View Online | Sign Up Daily Brew TOGETHER WITH SimpliSafe Good morning. Apologies if the newsletter is a little sloppy this morning...

☕️ Down to the last detail
Monday, September 13, 2021
Testing creative with hundreds of ads. September 13, 2021 Marketing Brew TOGETHER WITH Morning Consult Good Monday afternoon. Can we skip to Tuesday so we can learn more about the Bachelor in Paradise

☕️ Make room
Monday, September 13, 2021
A look at Austin's retail real estate market. September 13, 2021 Retail Brew TOGETHER WITH Paycom Event announcement : Ever walk down a grocery store aisle wondering, "How did this product come to

🍎 Honeycrisp
Monday, September 13, 2021
Find an apple orchard near you. September 13, 2021 | View Online | Sign Up Sidekick Logo TOGETHER WITH Lunya Hello, Sidekick readers. If yesterday was dedicated to football, then tonight is all about