Growth Bite: Consider a combined B2C/B2B model to skyrocket revenue
Consider a combined B2C/B2B model to skyrocket revenue.
Hoping to reach a bigger pool of prospective customers while staying on-brand? If you're a B2C, consider adding a B2B offering (and vice versa).
Coursera started with a B2C model, then added a B2B offering (upskilling employees) later. Now, B2B sales bring in roughly a third ($136MM) of the company's revenue. They didn't change their positioning to do this. Their primary landing page still focuses on B2C, but they added a section that shows the B2B offering and links to a subdirectory for businesses. Importantly, Coursera uses different messaging for each target audience. When speaking to B2B prospects, they focus on the ROI and name-drop their biggest B2B customers. For B2C, however, they show off free courses and focus on their mission of democratizing education. In addition to messaging, they tailor their SEO by targeting the specific keywords that business prospects will search. And then, when they've got a lead, their onboarding is white-glove. As you can see, there's a lot involved in targeting these two very different types of customers. In most cases, it's best to target one or the other initially. But once you have one type of customer firmly in hand, a combined model could take your business to the next level.
Indie Hackers | Stripe | 510 Townsend St, San Francisco, California 94103
You're subscribed to the Indie Hackers Growth Bites newsletter. Click here to

unsubscribe

.

Key phrases
Older messages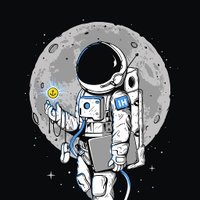 🗞 What's New: Epic vs. Apple
Tuesday, September 14, 2021
Also: Top reads for indie hackers! ‌ ‌ ‌ ‌ ‌ ‌ ‌ ‌ ‌ ‌ ‌ ‌ ‌ ‌ ‌ ‌ ‌ ‌ ‌ ‌ ‌ ‌ ‌ ‌ ‌ ‌ ‌ ‌ ‌ ‌ ‌ ‌ ‌ ‌ ‌ ‌ ‌ ‌ ‌ ‌ ‌ ‌ ‌ ‌ ‌ ‌ ‌ ‌ ‌ ‌ ‌ ‌ ‌ ‌ ‌ ‌ ‌ ‌ ‌ ‌ ‌ ‌ ‌ ‌ ‌ ‌ ‌ ‌ ‌ ‌ ‌ ‌ ‌ ‌ ‌ ‌ ‌ ‌ ‌ ‌ ‌ ‌ ‌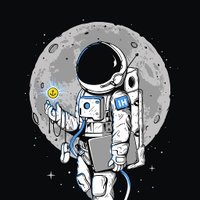 Growth Bite: Get more signups by delaying registration
Monday, September 13, 2021
Signup flows inherently involve some friction. To boost conversions, consider delaying that friction until after a user experiences the product's value. By allowing people to use your product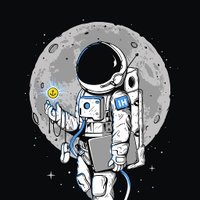 Top Milestones: Project is closed.
Sunday, September 12, 2021
Top milestones for the week from your fellow indie hackers. ‌ ‌ ‌ ‌ ‌ ‌ ‌ ‌ ‌ ‌ ‌ ‌ ‌ ‌ ‌ ‌ ‌ ‌ ‌ ‌ ‌ ‌ ‌ ‌ ‌ ‌ ‌ ‌ ‌ ‌ ‌ ‌ ‌ ‌ ‌ ‌ ‌ ‌ ‌ ‌ ‌ ‌ ‌ ‌ ‌ ‌ ‌ ‌ ‌ ‌ ‌ ‌ ‌ ‌ ‌ ‌ ‌ ‌ ‌ ‌ ‌ ‌ ‌ ‌ ‌ ‌ ‌ ‌ ‌ ‌ ‌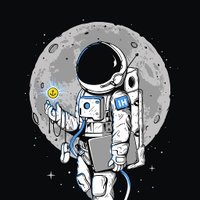 🗞 What's New: Creator economy class wars
Saturday, September 11, 2021
Also: Micro private equity can help accelerate your journey to profitability. ‌ ‌ ‌ ‌ ‌ ‌ ‌ ‌ ‌ ‌ ‌ ‌ ‌ ‌ ‌ ‌ ‌ ‌ ‌ ‌ ‌ ‌ ‌ ‌ ‌ ‌ ‌ ‌ ‌ ‌ ‌ ‌ ‌ ‌ ‌ ‌ ‌ ‌ ‌ ‌ ‌ ‌ ‌ ‌ ‌ ‌ ‌ ‌ ‌ ‌ ‌ ‌ ‌ ‌ ‌ ‌ ‌ ‌ ‌ ‌ ‌ ‌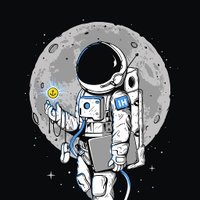 Growth Bite: Increase conversions by using dynamic content blocks in emails
Thursday, September 9, 2021
We all know that tailoring your messaging to specific segments can boost conversions. Get the benefits of tailored messages without all the extra effort by using dynamic content blocks. Dynamic content