🗞 What's New: Facebook is the new Yellow Pages
Google is the modern-day Yellow Pages, but Facebook is coming for a piece of the action:
Facebook has announced several updates to Instagram, WhatsApp, and (of course) Facebook, that will help users find new businesses. Founders with "local business" SaaS products could score big with these new features.
To-do lists, project management apps, time-trackers, and more. Here's a deep dive on the most helpful self-management tools for indie hackers!
Founders Dagobert Renouf and Lucie Baratte quit their jobs to bootstrap Logology. Below, they talk going into business as a married couple, handling criticism from loved ones, and growing quickly on Twitter.
Want to share something with nearly 85,000 indie hackers? Submit a section for us to include in a future newsletter. —Channing
📞 Facebook is the New Yellow Pages
from the Growth & Acquisition Channels newsletter by Darko
Google has become the new Yellow Pages, but Facebook is coming for a piece of the pie. This September, the company announced several new features to its Instagram, WhatsApp, and Facebook apps. If at least two of them succeed, we can safely assume that Facebook will become a viable Yellow Pages alternative for the web. Read on for the updates!
Facebook's Business Explore
Facebook has expanded its Business Explore tool to users in the US, Australia, Canada, Ireland, Malaysia, New Zealand, Philippines, Singapore, South Africa, and the UK. Here's what it looks like:
How it works: Let's say you scroll down your Facebook feed and see a post by a restaurant. If you keep your attention there for several seconds, Facebook will show you a new section under the post called "Explore more." This section will show similar businesses to the one you're currently viewing. See the video on this post to get a better idea.
Opportunities for founders: Many of us have products that target local businesses. If Facebook succeeds with these experiments (and it seems that it's very determined to do so), it'll become a pretty major acquisition channel for businesses with physical locations.
In addition, this will create new software opportunities for indie hackers. Just look at all of the "for local business" SaaS products that exist; it's a multimillion dollar market.
Instagram's Map Search
Instagram added a "Map Search" tool, which is currently being tested in Australia and New Zealand. This tool will enable users to discover real businesses on a map inside the Instagram app. Instagram users will also be able to see people who tagged themselves at that particular location.
Here's how this feature looks:
WhatsApp's directory
WhatsApp added a business directory, and it's currently being tested it in Sao Paulo, Brazil. Similar to the Instagram tool, this will allow you to find businesses nearby:
As you can see, Facebook is looking to become a business directory across its social media platforms, and help users discover new places based on what they're already viewing. Founders will likely have many opportunities in this space as these features develop and grow. Hope you found this useful!
What do you think of Facebook's updates? Share in the comments.
Discuss this story, or subscribe to Growth & Acquisition Channels for more.
📰 In the News
from the Volv newsletter by Priyanka Vazirani
👶 Facebook has put Instagram Kids on hold due to criticism.
🐹 A crypto trading-hamster is outperforming the S&P 500.
🦑 Korean media stocks are surging due to Netflix's hit "Squid Games."
🤑 Older millennials and Gen Zers are driving the US economy.
💸 Americans are getting back to spending money on things that they've missed during the pandemic.
Check out Volv for more 9-second news digests.
📝 Level Up Your Management Tools
After managing over a hundred software projects in the last decade, I've learned a thing or two about project management tools. Here's a deep dive into the best task managers around, based on my research, the thoughts of fellow indie hackers, and my own experience. Since we're all indie hackers, I'll focus on self-management for solo founders and small teams.
To-do list apps
The truth is that a simple to-do list will work just fine for many solo founders. Here are some of the best apps for that:
Todoist (freemium, $3 per month): Todoist has natural language processing capabilities, a library of project templates, and lots of integrations. The free version is solid. If you need a good calendar view, though, it's not for you. Available on web, iOS, Android, macOS, and Windows.
Any.do (freemium, $5.99 per month): Simple to-do app that allows you to create tasks with your voice, integrate it with calendars, and more. However, the free version is pretty restrictive. Available on web, iOS, and Android.
Habitica (freemium, $5 per month): A gamified experience where your character either levels up, or takes damage, based on your accomplishments. You can even battle bosses as a team. Seems like a pretty cool idea for some extra motivation if you don't need a ton of features. Available on web, iOS, and Android.
Built by fellow indie hackers:
KissTodo (free): Personal task management inspired by .txt. Allows for infinite nesting. Available on web, mobile, and desktop.
Brutask (freemium): Simplified to-do lists for small teams that work on daily scrums and have standups.
LunaTask (freemium, $6 per month): This is a task manager, a pomodoro timer, a habit tracker, a mood tracker, and more. Allows you to employ a number of different productivity frameworks, and is privacy-focused.
Project management apps
If you need to be able to document complex tasks and communicate effectively with other team members, these tools can get the job done:
Other self-management tools
Note-taking apps: Apps like Evernote can be very helpful.
Notepad and pen: Yeah, it's old-fashioned, but it works well. Also, it feels good to physically cross out a to-do, and there is no limit on how much you can write.
Bullet Journaling is a protocol for bulleting out tasks, events, and notes in an efficient way. Many indie hackers swear by it.
Time trackers: Very handy for managing your time effectively. Toggl gets great reviews.
Focusmate: A pretty cool way to find accountability buddies.
Check out my post on efficiency for more information!
What are your favorite management tools? Please share below!
Discuss this story.
🛠 Building in Public: Talk About How You Feel
Creating something always brings on a ton of emotions. Talk about your feelings around what you're creating, as a way to connect with others.
Discuss this story.
🖥 Dagobert Renouf and Lucie Baratte Talk Logology
Hey everyone! I'm Dagobert Renouf, and three years ago, I left a high-paid software job to bootstrap a startup with my wife, Lucie Baratte. We launched Logology, a tool that creates a designer-quality logo for your startup in five minutes. I code, she designs!
We took a huge risk and decided to use our life savings, and it's been much harder than we thought. Watching our savings decrease monthly was a scary feeling. Also, our family thought we were crazy and didn't always support us. After two years, and little success, we were pressured to give up.
We decided to give it one final shot and focus on the few customers we had at the beginning. What do they love about us? How can we find more people like them? This summer, we finally started seeing a way forward. Thanks to a new marketing approach using Twitter, we started getting some traction.
Ask us anything!
Can you talk about the journey of creating a logo system?
Lucie: Creating a logo system was very exciting! I've been a graphic designer for 15 years, and from day one, I was fascinated by semiology.
My process is always:
Find the meaning: What do we want to express here? Who are we speaking to?
Find the shape: The design choices are created to get closer to the message, while still keep the form legible, visible, and useful.
Through the years, I've invented workshops with clients, used design thinking methods to get to the meaning, and worked to understand the keywords of each project. We used all of this experience to create our questionnaire. The most difficult thing was synthesizing the information into a few relevant personas.
It took me three years to design more than 750 logos. I design each week. For me, designing logos became a bit like calligraphy; the more I do it the more it feels like writing.
What are your top marketing channels?
Dagobert: We invested $500 into Google Ads. It completely failed; we made zero sales. I think it's because we tried to attach ourselves to a general keyword ("logo generator"), but our tool is actually tailored to startups. The people that came in were lots of students and 12-year-old Twitch streamers, so it wasn't a good fit. I couldn't find a keyword that would be relevant for us, so I stopped.
We sponsored four newsletters ($200 total), and it also failed. Zero sales. We convert more when using organic channels like Twitter, where people are just curious about my product (no intention to buy), than with paid channels where people have a clear intention to buy.
We got our first users by posting on Indie Hackers, Reddit, and lots of startup communities. If I could do it again, I'd have started building an audience from day one. This would have saved us at least one year of having almost no sales. The next thing I will try is targeting long-tail keywords that are highly specific, with low competition.
How did you grow on Twitter?
Dagobert: My Twitter account was a desert for years. I had 150 followers (mostly people from real life), and whenever I tweeted it would have zero likes or engagement.
Then, I decided to start sharing my journey. In 10, weeks I went from 200 to 1.4K followers, and tripled my sales. On Twitter, I don't talk about my product. My target market is startup founders, but when I talked about my product, they didn't care. So, I started sharing what I'm going through as a founder.
This got me 10x more engagement. People see my tweets, get curious, click on my profile, and visit the website! For more of my tips on Twitter growth, check out this thread.
What's been the biggest challenge working together as a married couple?
Dagobert: Actually, the work part is easy. We both respect and admire each other's work a great deal. We also complement each other.
What's been hard is putting all of our financial eggs in the same basket. It is such a risk to build a startup, and neither of us has a regular job. The biggest problem is disconnecting. We tend to only talk about work, and we lose the "loving relationship" part a bit. We miss the simpler times of just seeing each other every night and talking about nothing. Not disconnecting wears us down.
We're trying to learn to arrange time where we can both disconnect and talk about everything but work. It helps!
How do you deal with loved ones who don't see your vision?
Dagobert: I've learned that a lot of people (including my best friend and some family members) feel uncomfortable with the fact that I'm building a company. I think it's because it challenges their expectations of what life is: Get a job you don't like and work it for 45 years. The fact that we're doing it differently makes some feel uneasy.
I don't know how you can prepare for it other than to realize that building a company will trigger some people. I didn't know it would be such a big deal, but it is. Some people will go out of their way to tell you that they admire you, but some will be triggered and try to sabotage you.
We tried actually bringing loved ones in for their feedback and advice, but we saw that some didn't even care to look into what we were building. Unfortunately, my best friend is no longer my best friend now. It can be very disappointing and hard to go through.
What's your favorite font?
Lucie: I have a few favorites, but I would say the winner is the Poppins. I love its simplicity in design, efficiency, legibility, and style. It's very easy to combine it with my icon designs. Each time, the result looks neat, fresh, expressive, and powerful, yet not too eccentric.
Discuss this story.
🐦 The Tweetmaster's Pick
I post the tweets indie hackers share the most. Here's today's pick:
🏁 Enjoy This Newsletter?
Forward it to a friend, and let them know they can subscribe here.
Also, you can submit a section for us to include in a future newsletter.
Special thanks to Jay Avery for editing this issue, to Nathalie Zwimpfer for the illustrations, and to Darko, Priyanka Vazirani, James Fleischmann, Ivan Romanovich, and Dagobert Renouf for contributing posts. —Channing
Indie Hackers | Stripe | 510 Townsend St, San Francisco, California 94103
You're subscribed to the Indie Hackers Newsletter. Click here to

unsubscribe

.

Key phrases
Older messages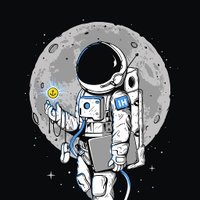 Top Milestones: First ever post on my new job board 🕺
Sunday, September 26, 2021
Top milestones for the week from your fellow indie hackers. ‌ ‌ ‌ ‌ ‌ ‌ ‌ ‌ ‌ ‌ ‌ ‌ ‌ ‌ ‌ ‌ ‌ ‌ ‌ ‌ ‌ ‌ ‌ ‌ ‌ ‌ ‌ ‌ ‌ ‌ ‌ ‌ ‌ ‌ ‌ ‌ ‌ ‌ ‌ ‌ ‌ ‌ ‌ ‌ ‌ ‌ ‌ ‌ ‌ ‌ ‌ ‌ ‌ ‌ ‌ ‌ ‌ ‌ ‌ ‌ ‌ ‌ ‌ ‌ ‌ ‌ ‌ ‌ ‌ ‌ ‌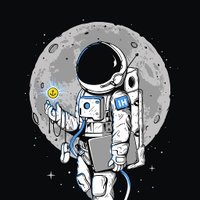 🗞 What's New: Facebook's major marketing updates
Saturday, September 25, 2021
Also: Tech's newest unicorn hits a $1.8B valuation. ‌ ‌ ‌ ‌ ‌ ‌ ‌ ‌ ‌ ‌ ‌ ‌ ‌ ‌ ‌ ‌ ‌ ‌ ‌ ‌ ‌ ‌ ‌ ‌ ‌ ‌ ‌ ‌ ‌ ‌ ‌ ‌ ‌ ‌ ‌ ‌ ‌ ‌ ‌ ‌ ‌ ‌ ‌ ‌ ‌ ‌ ‌ ‌ ‌ ‌ ‌ ‌ ‌ ‌ ‌ ‌ ‌ ‌ ‌ ‌ ‌ ‌ ‌ ‌ ‌ ‌ ‌ ‌ ‌ ‌ ‌ ‌ ‌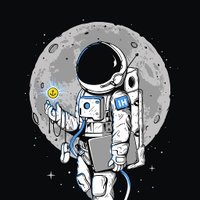 Growth Bite: Expand your reach on the cheap with micro-influencers
Friday, September 24, 2021
Influencer marketing can be pricey. Get in front of a new audience without breaking the bank by working with micro-influencers. Big influencers are pricey — we're talking at least $1000 for a post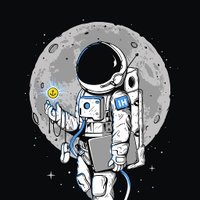 Growth Bite: Leverage the endowment effect in your copy to increase signups
Thursday, September 23, 2021
Prompting potential customers to sign up is all well and good. But you can boost signups by phrasing your CTA like they're already on board and simply need to claim their reward. When [Livongo](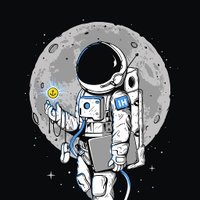 🗞 What's New: Stripe's new revenue tool
Thursday, September 23, 2021
Also: Can you build a product that sells itself? ‌ ‌ ‌ ‌ ‌ ‌ ‌ ‌ ‌ ‌ ‌ ‌ ‌ ‌ ‌ ‌ ‌ ‌ ‌ ‌ ‌ ‌ ‌ ‌ ‌ ‌ ‌ ‌ ‌ ‌ ‌ ‌ ‌ ‌ ‌ ‌ ‌ ‌ ‌ ‌ ‌ ‌ ‌ ‌ ‌ ‌ ‌ ‌ ‌ ‌ ‌ ‌ ‌ ‌ ‌ ‌ ‌ ‌ ‌ ‌ ‌ ‌ ‌ ‌ ‌ ‌ ‌ ‌ ‌ ‌ ‌ ‌ ‌ ‌ ‌ ‌