🗞 What's New: Spotify's affordable podcast ads
Buyers perceive audio ads as more trustworthy than social media ads:
Spotify has the most affordable podcast ads, in comparison to similarly situated platforms. With its new focus on attracting small- and medium-sized businesses, Spotify lets founders get started for $250.
The annual Global Startup Ecosystem Report is out, and it's full of helpful insight. We went through the 290-page report to extract the most useful information for indie hackers.
Founder Jenny Rothenberg led Morning Brew's growth team before launching media consultancy, Smooth Operations. Read on for her favorite growth hack, advice for launching a new product, and more.
Want to share something with nearly 85,000 indie hackers? Submit a section for us to include in a future newsletter. —Channing
🎙 Spotify's Affordable Podcast Ads
from the Growth & User Acquisition newsletter by Darko
Spotify is focused on attracting small- and medium-sized businesses to its podcast ads platform, according to the Wall Street Journal. For some founders, audio ads may have a huge edge.
Affordable podcast ads
The news: Spotify is leading the pack for affordable podcast ads. Unlike other podcast ad platforms, Spotify allows you to get started with $250. Spotify says that limited inventory has affected its ad growth:
Our goal is to start to really compete with Snap and Twitter and deliver on the expectations advertisers have, including small businesses.
The potential: Audio ads can outperform video ads for certain products. This was the case with Creatopy, an ad design platform that tested video vs. audio ads on YouTube, and discovered that the latter produced a higher ROI.
Consumers also perceive podcast ads as being more trustworthy than social media ads. If you're selling something that requires more trust, like an authentication SaaS or a health or security-related product, these ads could be a good idea.
iOS 15 features
Apple released iOS 15 last week. There are some updates that people don't particularly like (Apple disabling email tracking for its Mail App, for one), but there are also a number of of new, interesting features that can help indie hackers market their apps better:
1. In-App events: If you run events inside your app, Apple will give you more ways to promote them, including displaying them as "Happening Now" in search results. The App Store's home page will also populate its "Events you might like" section with the most popular events:
2. App Store Widget discovery: iOS 15 will include a widget that displays featured apps. This means landing in the top "Featured" section of the App Store, and can also be displayed in Top Charts, Explore, or Editorial Selections. Here are some ways to increase your chances of getting featured.
3. Custom product pages: Let's say you have a sports news app. Using this feature, you can generate a custom product page for each sports team, with a unique link that leads to your App Store listing. The App Store will then show different versions of your app to different people, increasing the likelihood that they will download the app. You can have up to 35 custom product pages at a time.
Availability: App Store widgets are already here. Later this fall, Apple plans to release in-app events, and custom product pages will be released later this year.
The opportunity: Apple's ATT changes have made marketing your app harder and more expensive. The goal of these updates is to ultimately get more people to download, install, and use your app.
TikTok influencer marketing
Can you successfully promote a digital product using TikTok?
Turns out, you can. Last week, I discovered two examples of businesses that did just that.
1. The Verge featured an interesting story on how a single TikTok video brought thousands of new users to Prolific, a survey platform:
We have noticed a huge leap in the number of participants on the platform in the US pool, from 40K to 80K.
This is a great example of the power of a single viral TikTok video.
2. Tactiq, a Chrome extension that transcribes Google Meet in real time, spent $2K to advertise through several TikTok influencers. The company gained ~150K new users:
The opportunity: Influencer marketing on TikTok can be effective for B2C digital products, and can also help you fill the supply side for a marketplace.
Do you run audio ads? Share your experience in the comments.
Discuss this story, or subscribe to Growth & User Acquisition for more.
📰 In the News
from the Volv newsletter by Priyanka Vazirani
🤖 Amazon has unveiled home robot "Astro" and other new smart devices.
📈 Why founders should beware of the "TikTok spike."
🚫 YouTube has announced a ban on anti-vaccine activists and content.
💪 The "F*ck You Pay Me" app is empowering creators.
🧬 Psychedelic companies are offering at-home DNA tests for better highs.
Check out Volv for more 9-second news digests.
🌏 Top Startup Ecosystems Around the Globe
from the Indie Economy newsletter by Bobby Burch
Silicon Valley, London, and New York City are the world's top three startup ecosystems, according to a large study conducted by Startup Genome, the world's leading innovation policy advisory and research firm. For founders considering a move to a city with high-performing startups and a well-connected community, the annual Global Startup Ecosystem Report (GSER) is the most comprehensive study of its kind.
The report
Top Five: The report ranked Silicon Valley as the top startup ecosystem (no surprise there), followed by New York City and London, which tied for number two. Beijing and Boston followed, at number four and number five, respectively.
The study: Produced by Startup Genome and the Global Entrepreneurship Network, the 290-page report analyzes 280 innovation ecosystems and more than 3M companies. The report ranks communities based on where early-stage startups will most likely build globally successful companies, not just regional powerhouses.
Concepts: Here is the definition of a "startup" as used by the study:
A temporary organization designed to search for a repeatable and scalable business model.
Ecosystems are a cluster of startups that draw from a shared pool of resources within a 62-mile radius.
Study methodology: The weighted ranking criteria examined the performance of startups in an ecosystem (exits and valuations), funding access, market reach, connectedness, talent, and patent activity. Check out the full methodology here.
Startup impact: Collectively, startups are economic giants. The global startup economy generated over $3.8T between January 2018 and June 2020, more than the individual GDP of most G7 countries. 79 startup ecosystems are now generating over $4B each year, which is more than double the number identified in 2017.
Why it matters: While these rankings might excite PR teams, the GSER's real value is in curating important data for founders, investors, and policymakers on what it takes to build ecosystems that support startups and innovation. Understanding why some ecosystems grow while others lag, and how they can be improved, increases valuable insights for founders around the world.
The ecosystems
COVID-19 fallout: The pandemic hit Main Street businesses hard, but lit the fuse on tech startups. As more people flocked to remote work, internet capacity grew 35% in 2020. The United Nations reported that global e-commerce hit $26.7T in 2020, up 19% from the previous year. Consumers buying food and household items online grew by 30% on average worldwide.
VC insanity: The deluge of VC investment during the pandemic has been a major driver of the tech startup boom. In the first half of 2021, VC deals hit $288B, up 95% from the $148B reported during the same period in 2020. The volume of VC dollars has created a lot of unicorns as well. There are now more than 800 companies with valuations of more than $1B, according to CrunchBase.
Power of community: Researchers say that, not only do communities with high levels of local connectivity support more startups, but connected startup founders grow twice as fast in terms of revenue than those with less connectivity. Interestingly, the organization notes that physical proximity isn't as important as the depth of relationships that are built.
IH nation: This ecosystem study makes me think about the value of virtual communities like Indie Hackers, whose members are raking in $60M in Stripe-verified ARR. While the GSER is intended to inform policymakers in creating more supportive physical communities, its insights can still guide virtual communities like ours.
Top 10 startup ecosystems:
Silicon Valley
New York City
London
Beijing
Boston
Los Angeles
Tel Aviv
Shanghai
Tokyo
Seattle
Top 10 emerging ecosystems:
Mumbai
Copenhagen
Jakarta
Guangzhou
Barcelona
Estonia
Wuxi
Madrid
Zurich
Miami
You can check out where your city ranked here.
What are your thoughts on these rankings? Share below!
Discuss this story, or subscribe to Indie Economy for more.
🧠 Harry's Growth Tip
from the Marketing Examples newsletter by Harry Dry
Here's how you can leave customers with a story that's easy to sum up:
Put yourself in their shoes.
Explain their problem.
Take ownership of it.
Show the happy ending.
You're walking them down a path that they'll want to walk themselves. People buy from people.
Go here for more short, sweet, practical marketing tips.
Subscribe to Marketing Examples for more.
📩 Jenny Rothenberg's Smooth Operations
Hi everyone! I'm Jenny Rothenberg, COO of Smooth Operations, a media consultancy that I founded with my former Morning Brew colleagues, Josh Kaplan and Kinsey Grant.
Previously, I led the growth team at Morning Brew. Our marquee product, the daily newsletter, amassed over 3M subscribers. We launched several other products along the way: Marketing Brew, Retail Brew, Emerging Tech Brew, Sidekick, and Business Casual.
Now, at Smooth Operations, we help independent content creators operate and scale their businesses. You can check out our take on the creator economy here.
AMA!
How did Morning Brew get its first 100 subscribers?
Here's a thread from Austin Rief, Morning Brew's cofounder and CEO, on how they approached it.
In short, while still in college, they went door-to-door at the business school, making announcements in classes to get their fellow students to subscribe. It was a great way to get in front of their target audience and make an easy ask: Just write down your email address. Once they reached scale on their own campus, they implemented this model at other schools through an ambassador program. The Brew U ambassador program is still going today, and is a strong acquisition channel!
Favorite growth hack that you implemented at Morning Brew?
My favorite growth effort, though it admittedly wasn't the most lucrative, was a twist on our normal reader referral giveaway. We frequently run giveaways to encourage readers to refer their friends to the newsletter in exchange for one entry into a raffle for prizes, like a MacBook or a trip to the Maldives.
For back-to-school season in 2019, instead of a raffle, we gave $1 per referral to DonorsChoose, an amazing nonprofit that allows you to donate directly to public school classroom projects. Our mission was to educate and empower young business leaders, so being able to contribute to an educational cause, while also growing our subscriber base, was super fun.
Best resource for growing on Twitter?
Tweet about bitcoin.
Just kidding! This list of tips from Josh Spector is my favorite.
What should be in place before launching a new product?
Here's a loose framework that we typically work off of, depending on the nature of the content:
Audience: Who are you creating this for?
Purpose: What is the broader goal of this content from the perspective of the reader/viewer/listener? What do you want them to walk away with?
Product: How will this be delivered, in what format, and at what level of depth? Get into the nitty-gritty of how this product will deliver on the purpose you've set out to accomplish for the audience you've identified.
Distribution: How will the audience come across this product? How can we best package and promote the content to ensure maximum discoverability?
Revenue: Are there revenue goals associated with this product? How will they be executed?
What's been your approach towards growing your agency?
Before ever officially launching, we all started having organic conversations with independent creators. We got to hear what they were building, what their pain points were, and where the opportunities existed. This helped us to build our own understanding of how we could be helpful, as well as building up our potential client base. My cofounder, Josh, is the king of networking and making friends in the industry, and it's proven to be incredibly valuable.
We also generate a solid amount of inbound from content that we've put out over the years, like this Medium post that I wrote a while back, and Josh's PodcastOS dashboard. This helps us get in front of the right people and build some trust. Then, they find Smooth and reach out!
Discuss this story.
🐦 The Tweetmaster's Pick
I post the tweets indie hackers share the most. Here's today's pick:
🏁 Enjoy This Newsletter?
Forward it to a friend, and let them know they can subscribe here.
Also, you can submit a section for us to include in a future newsletter.
Special thanks to Jay Avery for editing this issue, to Nathalie Zwimpfer for the illustrations, and to Darko, Priyanka Vazirani, Bobby Burch, Harry Dry, and Jenny Rothenberg for contributing posts. —Channing
Indie Hackers | Stripe | 510 Townsend St, San Francisco, California 94103
You're subscribed to the Indie Hackers Newsletter. Click here to

unsubscribe

.

Key phrases
Older messages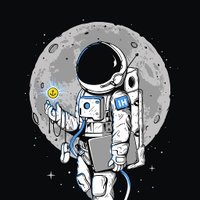 Growth Bite: Leverage "forced choice" to attain desired outcomes
Tuesday, September 28, 2021
People often avoid making decisions. Force a choice in order to achieve specific outcomes and get users off the fence [Steady](https://steadyapp.com/) had a 93% drop-off rate when they asked their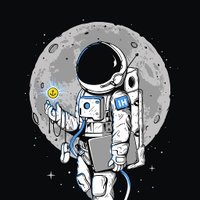 🗞 What's New: Facebook is the new Yellow Pages
Tuesday, September 28, 2021
Also: The top self-management tools for indie hackers! ‌ ‌ ‌ ‌ ‌ ‌ ‌ ‌ ‌ ‌ ‌ ‌ ‌ ‌ ‌ ‌ ‌ ‌ ‌ ‌ ‌ ‌ ‌ ‌ ‌ ‌ ‌ ‌ ‌ ‌ ‌ ‌ ‌ ‌ ‌ ‌ ‌ ‌ ‌ ‌ ‌ ‌ ‌ ‌ ‌ ‌ ‌ ‌ ‌ ‌ ‌ ‌ ‌ ‌ ‌ ‌ ‌ ‌ ‌ ‌ ‌ ‌ ‌ ‌ ‌ ‌ ‌ ‌ ‌ ‌ ‌ ‌ ‌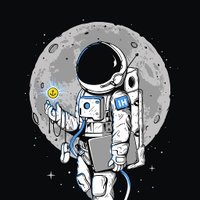 Top Milestones: First ever post on my new job board 🕺
Sunday, September 26, 2021
Top milestones for the week from your fellow indie hackers. ‌ ‌ ‌ ‌ ‌ ‌ ‌ ‌ ‌ ‌ ‌ ‌ ‌ ‌ ‌ ‌ ‌ ‌ ‌ ‌ ‌ ‌ ‌ ‌ ‌ ‌ ‌ ‌ ‌ ‌ ‌ ‌ ‌ ‌ ‌ ‌ ‌ ‌ ‌ ‌ ‌ ‌ ‌ ‌ ‌ ‌ ‌ ‌ ‌ ‌ ‌ ‌ ‌ ‌ ‌ ‌ ‌ ‌ ‌ ‌ ‌ ‌ ‌ ‌ ‌ ‌ ‌ ‌ ‌ ‌ ‌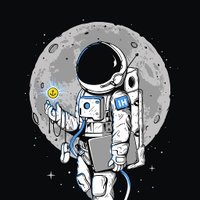 🗞 What's New: Facebook's major marketing updates
Saturday, September 25, 2021
Also: Tech's newest unicorn hits a $1.8B valuation. ‌ ‌ ‌ ‌ ‌ ‌ ‌ ‌ ‌ ‌ ‌ ‌ ‌ ‌ ‌ ‌ ‌ ‌ ‌ ‌ ‌ ‌ ‌ ‌ ‌ ‌ ‌ ‌ ‌ ‌ ‌ ‌ ‌ ‌ ‌ ‌ ‌ ‌ ‌ ‌ ‌ ‌ ‌ ‌ ‌ ‌ ‌ ‌ ‌ ‌ ‌ ‌ ‌ ‌ ‌ ‌ ‌ ‌ ‌ ‌ ‌ ‌ ‌ ‌ ‌ ‌ ‌ ‌ ‌ ‌ ‌ ‌ ‌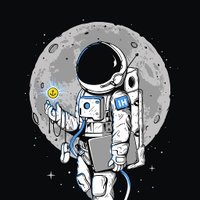 Growth Bite: Expand your reach on the cheap with micro-influencers
Friday, September 24, 2021
Influencer marketing can be pricey. Get in front of a new audience without breaking the bank by working with micro-influencers. Big influencers are pricey — we're talking at least $1000 for a post