Foundr - Re: Creating 7-figure courses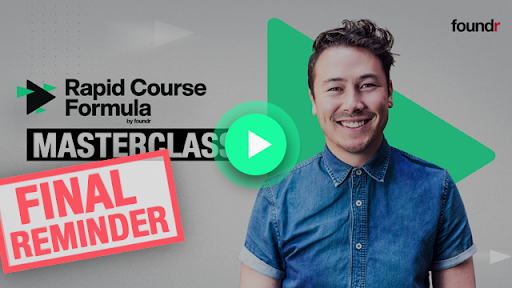 This is your last chance to see how the Foundr team creates 7-figure courses from scratch!
Because this is the LAST EMAIL we're sending you with access to our breakthrough new Rapid Course Formula Masterclass.
You'll discover the exact step-by-step process our team has used to create, launch, and sell 100+ successful online courses from scratch!
This is the same one we've used to take Foundr from a "side hustle idea" to now being a multi-million dollar global media company.
Oh, and , on this masterclass…
We held NOTHING back.
This isn't another "guru" webinar filled only with fluff and outdated content.
This walks you through the exact steps to turn your own ideas into a valuable course that people actually want to buy.
We didn't hold the "good stuff" for later.
We jammed as much content into this short class as we possibly could in the time we had.
It's the most in-depth free training we've ever released for anyone wanting to become a profitable online course creator and work from anywhere in the world.
And it's something the entire Foundr team is extremely proud of.
So if creating and selling your own online courses interests you…
This is an investment of your time you won't regret.
But like I said, this is the last email we're sending you with access to it... 
So if you're wanting to get a behind-the-scenes look at how we turn ideas into 7-figure courses…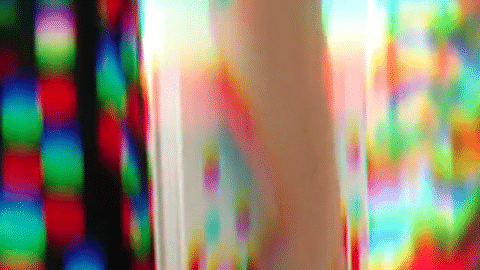 One Course Can Change Everything For You,
Nathan Chan
CEO of Foundr Magazine
Key phrases
Older messages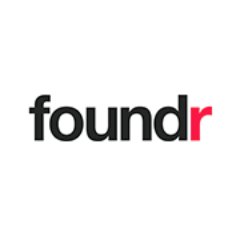 Reminder: Rapid Course Formula Masterclass
Monday, October 4, 2021
If you haven't heard, we recently did something we've never done before. We released our breakthrough Rapid Class Formula Masterclass… Click here to see how you too can create a course that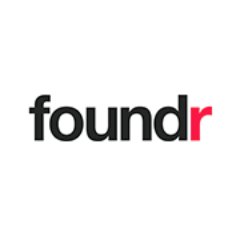 How to partner with experts to create courses
Sunday, October 3, 2021
Create a 7-figure course without needing to be the expert... , here's how you create a 7-figure course without needing to be the expert... And while this may seem "simple" -- it's where we see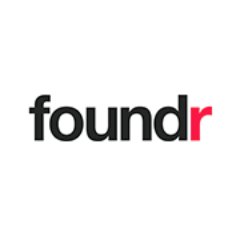 Fwd: How to make six figures online
Saturday, October 2, 2021
Sell this if you don't have a "big audience"... - What if you didn't need a big audience to make a full-time living as a creator? What if the audience "sweet spot" for online course creators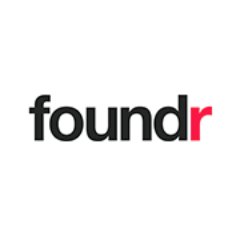 🚨 We got sued!
Friday, October 1, 2021
Our first four months in business, we got sued. Our first day of sales we made $5.50. Our first course was sketched out on a wrinkled up piece of paper. But that course… The one which was created while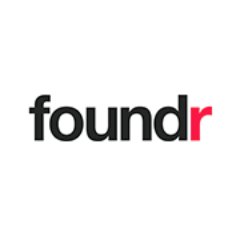 ⚠️ Don't create a course ⚠️
Thursday, September 30, 2021
Don't create an online course before reading this email... - This might be the most important piece of business wisdom we've ever shared. And it's all about how you can know if your course