🗞 What's New: TikTok enters the NFT game
The NFL and TikTok are the latest major companies diving into NFTs:
TikTok Top Moments are NFTs that capture culturally significant moments on the platform, and the NFL will be creating NFTs for fans of the league. These new initiatives will accelerate the emerging market for founders operating in the space.
Facebook lost approximately $60 million in revenue during its outage this week. Here's how it plans to recover the funds, and how founders can capitalize.
Founder Degelis Tufts hit $100,000 in monthly revenue with her all natural, plant-based cannabis vapes, topicals, and gummies. Here's how TribeTokes became a leader in the "clean vaping" movement.
Want to share something with nearly 85,000 indie hackers? Submit a section for us to include in a future newsletter. —Channing
🖼 TikTok Enters the NFT Game
from the Indie Economy newsletter by Bobby Burch
The National Football League (NFL) and TikTok are the latest big brands hopping on the NFT bandwagon in hopes of capitalizing on the surging asset class. Their new projects have the potential to further accelerate the emerging market for creators and founders operating in the space.
TikTok Top Moments
NFT 101: NFTs are unique, non-interchangeable units of data in the form of art, videos, GIFs, and other collectibles. They are stored on blockchains like Ethereum, Flow, or Tezos. NFTs help create scarcity for creative works, and are a means to prove ownership of assets without any intermediaries.
Non-fungible frenzy: Sales volumes of NFTs skyrocketed to $10.7B in the third quarter of 2021, up more than 8x from the previous quarter. Artist Beeple sold an NFT at Christie's for $69.3M in March 2021.
Tokenizing TikTok: TikTok recently hit 1B monthly active users, and is now releasing its first set of NFTs that capture culturally-significant moments on the platform. TikTok Top Moments single-edition NFTs will be sold on the Ethereum blockchain at market price, while its limited-edition NFTs will be powered by Immutable X and offered at "accessible price points." TikTok said that most of the NFT sale proceeds will go to creators.
The company's first digital collectibles will feature Lil Nas X in Rudy Willingham's viral stop-motion video of the music artist.
Twitter eyes NFTs: Twitter recently announced that it plans to incorporate NFT verification for users' profile pictures. The move will help creators more easily display and sell NFTs. Twitter may also soon allow users to display their NFTs on a "Collectibles" tab on their profile.
NFL's NFTs
Crypto blitz: The NFL and NFL Players Association announced a partnership with Dapper Labs to create exclusive digital video highlight NFTs for fans. The soon-to-be-launched platform will allow NFL fans to collect iconic NFL moments that will likely trade for thousands, if not millions, of dollars. Kansas City Chiefs quarterback Patrick Mahomes sold $3.4M worth of NFTs in about 20 minutes, showing how excited fans are for NFTs from their favorite players.
Sportsball bling: Dapper Labs, valued at $7.6B after a recent $250M funding round, helped launch NBA Top Shot, an NFT marketplace that has generated sales of nearly $800M this year. Dapper Labs recently launched a similar project with La Liga, Spain's top soccer league.
Why it matters: The NFL and TikTok have massive, deeply loyal fanbases. These two brands, along with many others that are testing the NFT waters, have the potential to take NFTs mainstream.
Creator potential: NFTs offer creators, artists, designers, and others more power to monetize their creative work. While there's plenty of chatter around NFTs being a bubble ripe for popping, NFTs offer creators a way to make significant revenue without an intermediary taking a cut.
NFT wrap up: Dru Riley recently put together a great write-up on NFTs and their marketplaces, complete with a few predictions. The prediction that I'm most excited about is that NFTs could unlock online and in-person experiences. Check out the full post here.
Have you gotten in on the NFT game? Share in the comments!
Discuss this story, or subscribe to Indie Economy for more.
📰 In the News
😈 Twitch hacker called out the platform's "toxic culture."
🏛 The US Department of Justice has created a special team to investigate and prosecute crypto crimes.
💁‍♀️ The pandemic has spotlighted the need to invest in women founders.
👓 Facebook has launched a creator fund for its VR social app.
💒 How Las Vegas weddings became a $2B business.
🖥 Disruption Report: Facebook and Cloudfare
from the Growth & Acquisition Channels newsletter by Darko
The tech world saw two major disruptions this week: Facebook lost approximately $60M in revenue during this week's outage, most of which was supposed to come from advertisers. Here's how it plans to get it back.
On the other end of things, Cloudfare announced updates that will make it easier for founders in three different industries to bring their MVPs to market. Read on for more!
Apologies to the fans
While reading Facebook's apology, this interesting sentence stood out:
...some advertisers may see accelerated delivery as our services recover from the outage.
Accelerated delivery? In simple terms, Facebook will try to spend advertisers' money faster. I did some additional research and came across this AdWeek article that details a firsthand experience from a media buyer who manages multiple ad accounts:
One media buyer noted [that] Facebook's delivery numbers have gone up dramatically this morning, as the platform pumped up delivery to make up the losses.
And what happens when you show too many ads too fast? You see a drop in conversions:
The agency is seeing a drop of at least 50% in conversions compared to what it normally expects, across roughly half a dozen clients. For some clients, it's more than 50%.
Facebook, 1. Advertisers, 0.
What you can do about this: Pause running ads that you were running during the Facebook outage. It's far better to spread out the money that you meant to spend during the outage than to listen to Facebook, and spend it all at once.
Cloudfare disrupted three industries in one week
Last week, Cloudflare announced four major new features that could disrupt three industries, making building your MVP significantly faster and cheaper.
1. Cloud storage with no egress fees: If you use Amazon S3, your biggest headache expense is the outbound transfer. Last week, CloudFlare announced R2 storage that totally eliminates the bandwidth fees and only charges $0.015 per GB of data stored per month.
MVPs made possible due to this update: Anything that has to do with transferring lots of data. If you have a product idea that requires an average of 50TB outbound transfer per month, this could be a gamechanger for you.
With Amazon S3, you'd pay at least $4.5K a month. With CloudFlare, it could be less than $10 per month.
Edit: There's an ongoing discussing about Cloudflare's zero-rate infrequent storage operations, which CloudFlare says will be "significantly less per-operation than the major providers." According to one HN user, "per-operation charges, even if at the same level as EC2, would still be substantially cheaper."
2. Free and cheap real-time communication tools: Cloudflare announced "WebRTC components," an API for WebRTC using its global edge network. WebRTC is the technology behind many real-time apps (think Zoom and FaceTime). For WebRTC to work reliably, you need several components, including STUN/TURN servers. This can be incredibly expensive.
Cloudflare's WebRTC components will basically make this free, allowing you to offload TURN and STUN to their own huge network.
If you're not a developer, and want to use something that's more no-code-ish, CloudFlare also announced "Stream Live," a player that allows you livestream and record for $5 per 1K minutes of video storage, and $1 per 1K minutes viewed.
MVPs made possible due to this update: Anything requiring real-time communication (one-to-one meeting apps, group calling apps, social video/gaming/sports apps, interactive apps, and so on).
3. Tools to more easily build Web3 applications: Welcome to the Web 3.0, where your software is decentralized and your users' data truly belongs to them.
Web 3.0 also unlocks the Metaverse, a place where we trade in crypto and have NFTs as intellectual rights. The only problem is that setting up the infrastructure for Web 3.0 apps is painful. Accessing it via the browser is (almost) impossible.
Cloudflare has announced its "Distributed Web Gateways," which should solve these problems. Developers will interact with HTTP calls, which CloudFlare will translate to PFS or Ethereum functions, while adding Cloudflare added-value services on the HTTP side.
MVPs made possible due to this update: Any app based on Ethereum and smart contracts that you want to make more widely available to attract more users.
Availability: These new features are all in beta, and you can apply for early access. They will, however, become widely available soon enough, causing a flood of innovative SaaS and mobile apps. Hopefully yours will be one of them!
What are your thoughts on these updates? Share below.
Discuss this story, or subscribe to Growth & Acquisition Channels for more.
🌐 Best Around the Web: Posts Submitted to Indie Hackers This Week
🤔 Let us guess what you do. Posted by Anthony Castrio.
🚀 How to launch on Product Hunt. Posted by Xavier Coiffard.
🚫 Why you should launch your product without a login. Posted by Caspar von Wrede.
📈 Which growth channel works best for you? Posted by Anil Chandra Naidu Matcha.
🌛 Dark-mode-first sites? Posted by Ryan Distartin.
🤝 Connecting with other indie hackers on Twitter. Posted by Kyrill Krystallis.
Want a shout-out in next week's Best of Indie Hackers? Submit an article or link post on Indie Hackers whenever you come across something you think other indie hackers will enjoy.
🌳 Founder Degelis Tufts Hit $130K MRR with Cannabis Products
from the Deep Dive newsletter by Seth King
In September 2019, the vaping industry was in crisis. Dozens of people were hospitalized after using black market cannabis vaping products, Dank Vapes in particular. The US Food and Drug Administration (FDA) issued a warning against them in October 2019.
This led to the "clean vaping" movement, which called for cannabis vapes to contain only two ingredients: Pure full spectrum oil and natural plant terpenes. TribeTokes emerged as one of the leaders in the space, and what began as a wholesale business evolved into a popular DTC brand.
*TribeTokes founders
How did the business initially start?
We did a trade show in New York with all of our prototypes on the table. We discovered that the wholesale buyers were mainly interested in two things: A vape battery that looked like a car key (you press a button to flip the cartridge out), and vape cartridges. Interestingly, these two products are still our bestsellers today. I invested about $10K into inventory for these items, sold them to the stores we had met at the trade show, and used the profits to buy more. At the time, I was co-working solo out of Soho House, and my boyfriend (now my husband and our COO) was helping where needed.
I had met my manufacturing partners on a networking trip to California. They really helped me develop prototypes in a cost-efficient way, and are still partners in our business. Your relationships in the supply chain are important because some companies will require 10K unit minimums to create anything customized, which makes it very difficult to get started cost effectively.
Our initial launch was more wholesale heavy (we are now ~70% DTC) and very experimental, as we explored gaps in the cannabis industry, specifically on the East Coast. People were very interested in vaping, but were sketched out by chemicals or fillers in vape pens, and there was demand for all natural, plant-based vapes. We then carried this plant-based mentality into launching topicals and gummies as well.
Which acquisition channels are working best?
We reinvest about 25% of our monthly sales back into advertising and marketing at this stage. In a world where cannabis companies are blocked from Facebook and Instagram ads, earned media is king! Press has been an important driver for us. SEO is another form of "earned traffic," and is about 40% of e-comm sales. I have been working on this myself, so it doesn't "cost" us anything, except for a lot of my time!
Our email list is also hugely important. We make our emails as humorous as possible and try not to spam people. When we have a new product drop, it's a big sales driver.
The budget breakdown overall is about: 50% content and display ads (CPC), 20% press, 20% affiliate, 5% trade shows, and 5% email. This is including the cost of our agency partners for these channels.
Bootstrapping vs. getting funded?
I had raised money for a past startup, and then felt like I was pressured to spend it. I was more likely to purchase more inventory than I needed, while using overpriced agencies, than to teach myself how to do things.
With TribeTokes, I didn't want to answer to anyone. I was in a very free stage of my life when I started the brand. Fortunately, I also found a great cofounder, Kym Byrnes, who joined in 2018. We both had side hustles for a while to get TribeTokes off the ground, but were happy with our lives and our freedom. I was in a great stage in life to bootstrap in 2017.
Has growth been relatively steady?
COVID-19 was a major inflection point for our e-commerce business. Many people were stressed at home, ordering online, and seeking something to ease their anxiety. Our online sales doubled.
One thing that caused a dip in sales was migrating the website to a different e-commerce platform, which we did about 18 months ago. This caused some indexing and 404 issues that we've since resolved (and we've recovered the lost traffic!). This is a common issue during website migration, so I'm happy that we did it earlier on.
Discuss this story, or subscribe to Deep Dive for more.
🐦 The Tweetmaster's Pick
I post the tweets indie hackers share the most. Here's today's pick:
🏁 Enjoy This Newsletter?
Forward it to a friend, and let them know they can subscribe here.
Also, you can submit a section for us to include in a future newsletter.
Special thanks to Jay Avery for editing this issue, to Nathalie Zwimpfer for the illustrations, and to Bobby Burch, Darko, and Seth King for contributing posts. —Channing
Indie Hackers | Stripe | 510 Townsend St, San Francisco, California 94103
You're subscribed to the Indie Hackers Newsletter. Click here to

unsubscribe

.

Key phrases
Older messages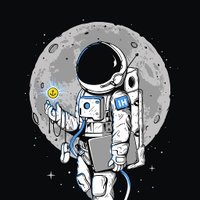 Growth Bite: Add a progress bar to your checkout to increase AOV
Friday, October 8, 2021
[Progress bars](https://www.indiehackers.com/post/use-a-progress-bar-on-your-sign-up-sequence-to-increase-conversions-a0c0c9fece) are classically good for onboarding flows. And as it turns out, they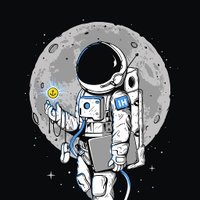 🗞 What's New: TikTok's brand new marketplace
Thursday, October 7, 2021
Also: Tips for preventing founder burnout. ‌ ‌ ‌ ‌ ‌ ‌ ‌ ‌ ‌ ‌ ‌ ‌ ‌ ‌ ‌ ‌ ‌ ‌ ‌ ‌ ‌ ‌ ‌ ‌ ‌ ‌ ‌ ‌ ‌ ‌ ‌ ‌ ‌ ‌ ‌ ‌ ‌ ‌ ‌ ‌ ‌ ‌ ‌ ‌ ‌ ‌ ‌ ‌ ‌ ‌ ‌ ‌ ‌ ‌ ‌ ‌ ‌ ‌ ‌ ‌ ‌ ‌ ‌ ‌ ‌ ‌ ‌ ‌ ‌ ‌ ‌ ‌ ‌ ‌ ‌ ‌ ‌ ‌ ‌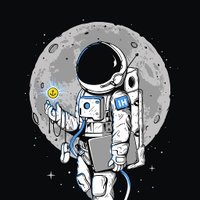 Growth Bite: Amplify your launch by working with a popular hunter on Product Hunt
Wednesday, October 6, 2021
Hunters can still amplify your Product Hunt launch. Start building relationships to get an added boost when you go live. There was a time when getting a popular hunter to hunt your product was a big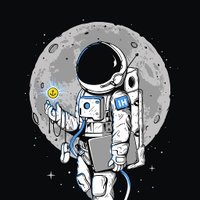 Growth Bite: Add internal links to your FAQ schema to increase click-throughs from the SERP
Tuesday, October 5, 2021
If your FAQ schema doesn't have links, you might be missing out on traffic. Increase your click-through rate from the SERP by adding links to your FAQ. As you may know, your FAQ pages can be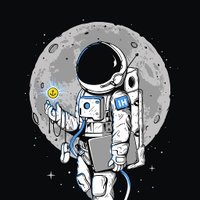 🗞 What's New: Level up your influencer marketing
Tuesday, October 5, 2021
Also: Your guide to NFTs, plus new opportunities in the space! ‌ ‌ ‌ ‌ ‌ ‌ ‌ ‌ ‌ ‌ ‌ ‌ ‌ ‌ ‌ ‌ ‌ ‌ ‌ ‌ ‌ ‌ ‌ ‌ ‌ ‌ ‌ ‌ ‌ ‌ ‌ ‌ ‌ ‌ ‌ ‌ ‌ ‌ ‌ ‌ ‌ ‌ ‌ ‌ ‌ ‌ ‌ ‌ ‌ ‌ ‌ ‌ ‌ ‌ ‌ ‌ ‌ ‌ ‌ ‌ ‌ ‌ ‌ ‌ ‌ ‌ ‌ ‌ ‌