Growth Bite: Use the "Dream 100" strategy to connect with influencers
Use the "Dream 100" strategy to connect with influencers.
If you're only 6 degrees of separation from Kevin Bacon, connecting with thought leaders within your own niche should be a cinch. Get connections from your contacts by using the Dream 100 strategy.
Joe Fier of The Hustle and Flowchart Podcast calls it the "Dream 100" strategy, and says it has been crucial to the growth of his network. The idea is simple. Create a Google Sheet listing 100 people who you'd like to be connected with — both low-hanging fruit and longshots. At the top, explain what the sheet is for, who you are, and the best way to connect. Here's Joe's list as an example. Then, link to the sheet from your signature in Gmail or Google Workspace. Joe's link says, "Our Dream 100 list. Know anyone?" Now, the first email that you send someone will display a preview of the sheet prevalently in the email. And since it looks a bit like an attachment, the recipient is likely to check it out. In Joe's case, between two and four people try to connect him with someone on the list every week.
Indie Hackers | Stripe | 510 Townsend St, San Francisco, California 94103
You're subscribed to the Indie Hackers Growth Bites newsletter. Click here to

unsubscribe

.

Key phrases
Older messages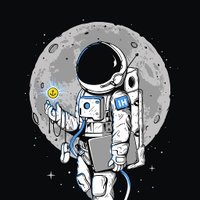 🗞 What's New: The US crypto crackdown
Tuesday, October 12, 2021
Also: Yield farming for founders! ‌ ‌ ‌ ‌ ‌ ‌ ‌ ‌ ‌ ‌ ‌ ‌ ‌ ‌ ‌ ‌ ‌ ‌ ‌ ‌ ‌ ‌ ‌ ‌ ‌ ‌ ‌ ‌ ‌ ‌ ‌ ‌ ‌ ‌ ‌ ‌ ‌ ‌ ‌ ‌ ‌ ‌ ‌ ‌ ‌ ‌ ‌ ‌ ‌ ‌ ‌ ‌ ‌ ‌ ‌ ‌ ‌ ‌ ‌ ‌ ‌ ‌ ‌ ‌ ‌ ‌ ‌ ‌ ‌ ‌ ‌ ‌ ‌ ‌ ‌ ‌ ‌ ‌ ‌ ‌ ‌ ‌ ‌ ‌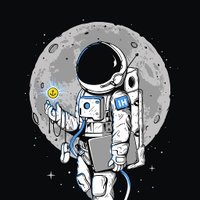 Top Milestones: The community reached 20 members!
Sunday, October 10, 2021
Top milestones for the week from your fellow indie hackers. ‌ ‌ ‌ ‌ ‌ ‌ ‌ ‌ ‌ ‌ ‌ ‌ ‌ ‌ ‌ ‌ ‌ ‌ ‌ ‌ ‌ ‌ ‌ ‌ ‌ ‌ ‌ ‌ ‌ ‌ ‌ ‌ ‌ ‌ ‌ ‌ ‌ ‌ ‌ ‌ ‌ ‌ ‌ ‌ ‌ ‌ ‌ ‌ ‌ ‌ ‌ ‌ ‌ ‌ ‌ ‌ ‌ ‌ ‌ ‌ ‌ ‌ ‌ ‌ ‌ ‌ ‌ ‌ ‌ ‌ ‌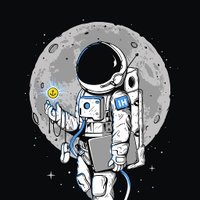 🗞 What's New: TikTok enters the NFT game
Saturday, October 9, 2021
Also: What Facebook's outage means for your ad dollars. ‌ ‌ ‌ ‌ ‌ ‌ ‌ ‌ ‌ ‌ ‌ ‌ ‌ ‌ ‌ ‌ ‌ ‌ ‌ ‌ ‌ ‌ ‌ ‌ ‌ ‌ ‌ ‌ ‌ ‌ ‌ ‌ ‌ ‌ ‌ ‌ ‌ ‌ ‌ ‌ ‌ ‌ ‌ ‌ ‌ ‌ ‌ ‌ ‌ ‌ ‌ ‌ ‌ ‌ ‌ ‌ ‌ ‌ ‌ ‌ ‌ ‌ ‌ ‌ ‌ ‌ ‌ ‌ ‌ ‌ ‌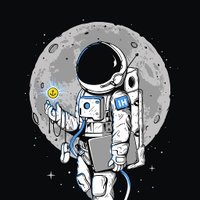 Growth Bite: Add a progress bar to your checkout to increase AOV
Friday, October 8, 2021
[Progress bars](https://www.indiehackers.com/post/use-a-progress-bar-on-your-sign-up-sequence-to-increase-conversions-a0c0c9fece) are classically good for onboarding flows. And as it turns out, they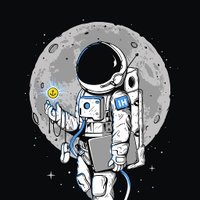 🗞 What's New: TikTok's brand new marketplace
Thursday, October 7, 2021
Also: Tips for preventing founder burnout. ‌ ‌ ‌ ‌ ‌ ‌ ‌ ‌ ‌ ‌ ‌ ‌ ‌ ‌ ‌ ‌ ‌ ‌ ‌ ‌ ‌ ‌ ‌ ‌ ‌ ‌ ‌ ‌ ‌ ‌ ‌ ‌ ‌ ‌ ‌ ‌ ‌ ‌ ‌ ‌ ‌ ‌ ‌ ‌ ‌ ‌ ‌ ‌ ‌ ‌ ‌ ‌ ‌ ‌ ‌ ‌ ‌ ‌ ‌ ‌ ‌ ‌ ‌ ‌ ‌ ‌ ‌ ‌ ‌ ‌ ‌ ‌ ‌ ‌ ‌ ‌ ‌ ‌ ‌