👟 Unboxed This Week: How to Cop the A Ma Maniére x Air Jordan 1 for Retail
Unboxed
This Week: Gatekeeping the Air Jordan 2, NBA Players Struggling to Get Kobe's, A Ma Maniére x Air Jordan 1
The "Cool Grey" Air Jordan 11 release has been confirmed by Jordan Brand so now the holiday sneaker season has officially begun. Let's talk about that and what else is happening in sneakers.


There's no need to gatekeep the Air Jordan 2

Why the "Shocking Pink" AJ14 is quietly one of the best women's releases of the year

A Ma Maniére & Jordan Brand have another hit on the way

How Uniqlo has mastered collaborations
Upcoming Releases
The Air Jordan 11 "Cool Grey" Makes its Long-Awaited Return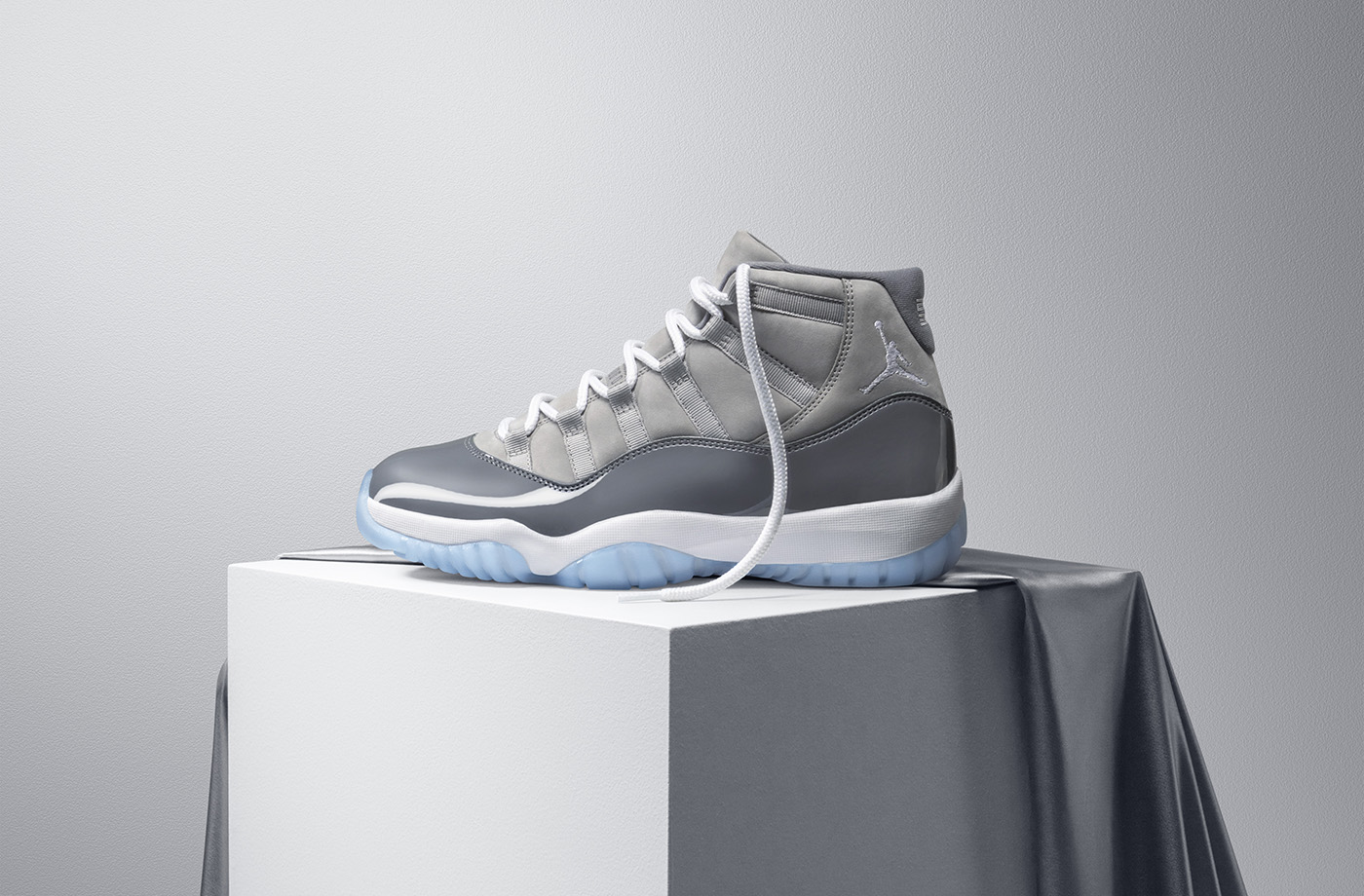 The Air Jordan 11 has always been a prized possession for sneakerheads. While some debate which colorway reigns supreme, we can all come to an agreeance that the "Cool Grey" will forever be a top AJ11 colorway.

Originally released in 2001 during Jordan's brief run with the Washington Wizards, the shoe was retroed in 2010. Two decades after its initial release, the AJ11 "Cool Grey" returns. The nubuck upper, iconic patent leather, full-length Air-Sole unit, and the icy outsole appear in their true form as Holiday 2021 welcomes back a legend.

It releases for $225 (men's), $185 (grade school), $100 (pre-school), $80 (toddler) on SNKRS and select retailers on December 11. As always, our sneaker monitors and release day strategy will have members ready for drop day. Take a detailed look at the pair here ahead of the release.

–Luis T.
Opinion
People are Going to Love the Air Jordan 2, and That's Okay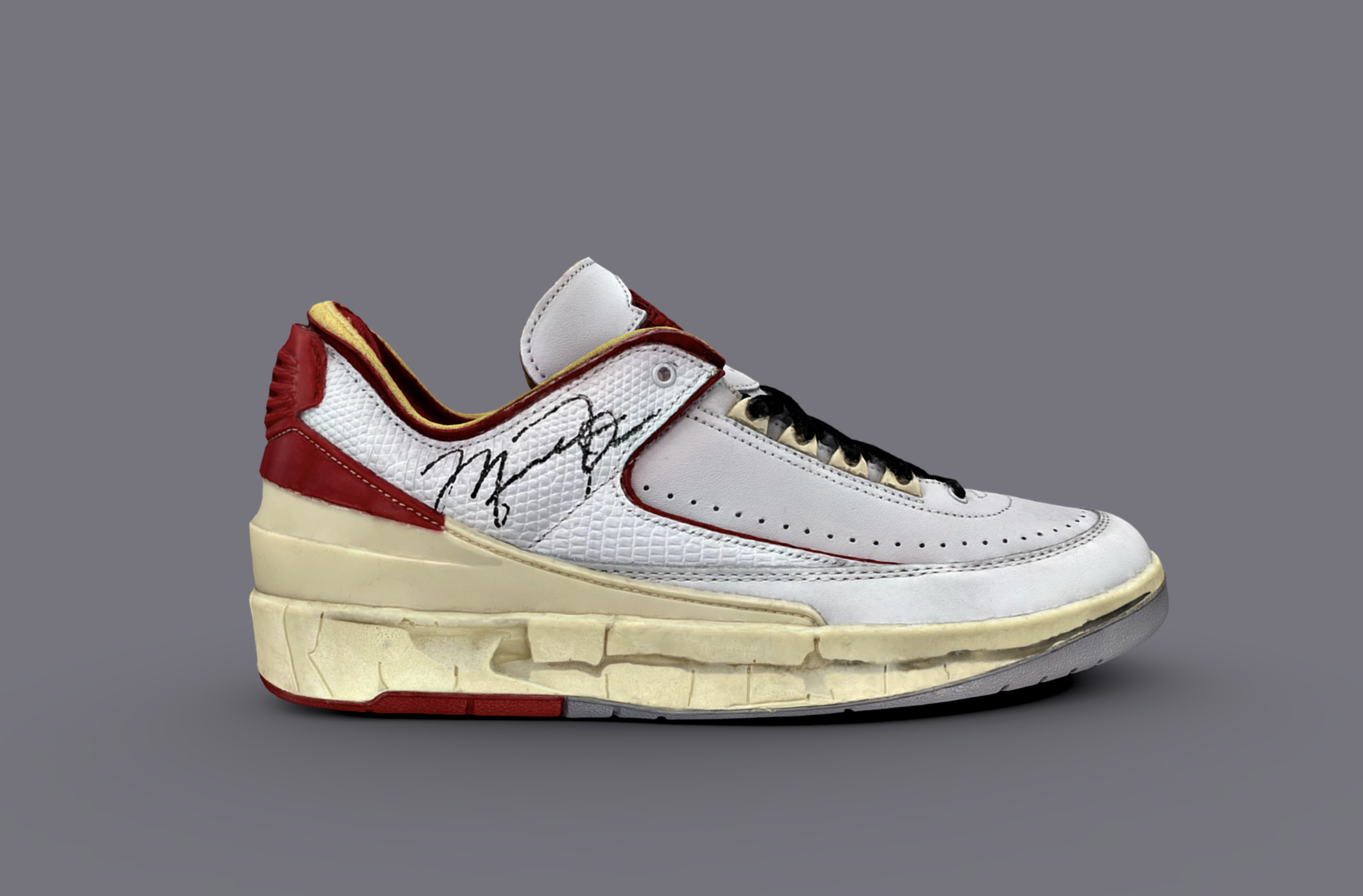 If you haven't noticed by now, the Air Jordan 2 is about to takeoff like never before. Sure, the silhouette has seen energy through the likes of OG colorways, Carmelo Anthony PEs, and even collabs with Don C and Vashtie. But we're about to enter a new era of the Air Jordan 2. With the recent OFF-WHITE x Air Jordan 2 drop and the upcoming collabs from J Balvin and Union, the often overlooked silhouette is going to be at the forefront of a cultural reintroduction. And that has some people upset.

Sneaker enthusiasts like to have things for themselves. Sure, we want to feel special and that certain trends belong to a certain group. But there's a fascination, borderline obsession, that the Air Jordan 2 can only be desired if you liked it from the jump. Sorry to break it to the select few gatekeeping the AJ2, but that's not how sneakers work. Certainly, there's a level of understanding and respect you should have for the AJ2 or any silhouette for that matter if you're going to "hop on the wave." But the whole point of sneakers is to like what you like. If it takes an OFF-WHITE collab to get the ball rolling for the Air Jordan 2 to get the respect it deserves, isn't that a win for everyone – especially AJ2 purists?

There's no need to gatekeep. If anything, newcomers are an opportunity for us to educate the next group of sneakerheads. Speaking of educating, veteran sneaker journalist Ian Stonebrook broke down the history of the Air Jordan 2 and it's packed with facts and stories that will give you a new found appreciation for MJ's second signature shoe. And as far as gatekeeping goes, it's not our job to tell people what they can and can't wear – no matter how much of an OG you are. What's the point of being part of the game and never putting people on game?

–Luis T.
Release Recap
Don't Sleep on the AJ14 "Shocking Pink"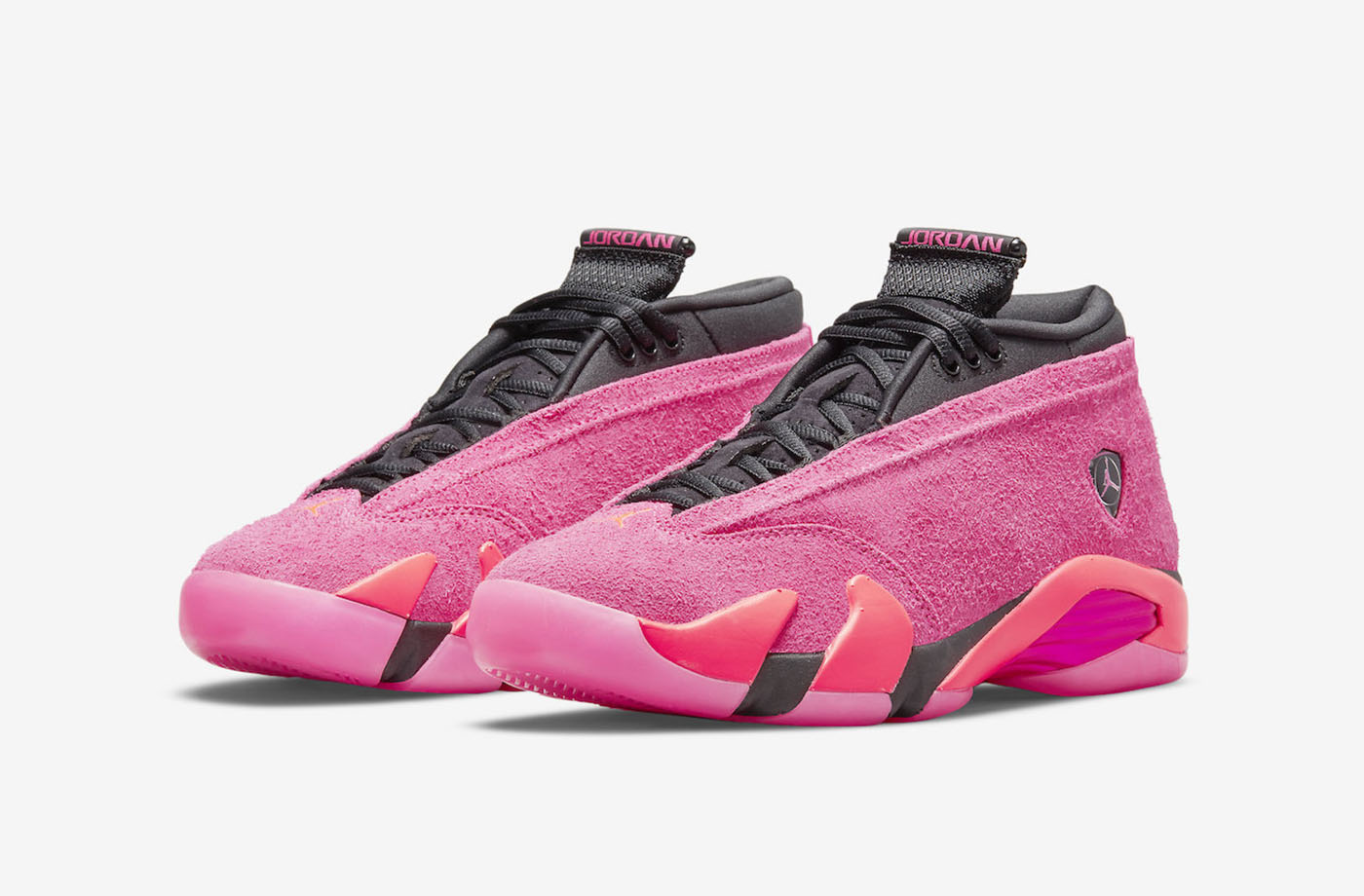 This year, we saw a lot more women venturing outside of the Air Jordan 1, the unwritten entry requirement to the modern sneakerhead's collection, and into other Jordan silhouettes like the AJ3 and the AJ4. One that I didn't quite expect is the AJ14: it's not a particularly easy shoe to style, but women understood the assignment with the Aleali May 14s that released in August, and we are seeing more with the "Shocking Pink" colorway from the Holiday Collection as peoples' orders are trickling in.

I called this a "must cop" ahead of its release and that still stands true now that I have a pair. I'm not sure that this will make it into an official list of top sneakers this year, but this is one of those sneakers that people will reminisce about years from now. The true feat here, is that Jordan Brand went pink without invoking fake outrage from the people and landed on a design that isn't hyper-feminized, without Aleali's name behind it (although her prior release surely helped ease into it). Shockingly, this sneaker hasn't sold out yet – my advice is to cop before it's too late and our monitors will let you know where.

Click here to join our women's community.

–Anna B.
Industry News
NBA Players are Having a Hard Time Getting Kobe Sneakers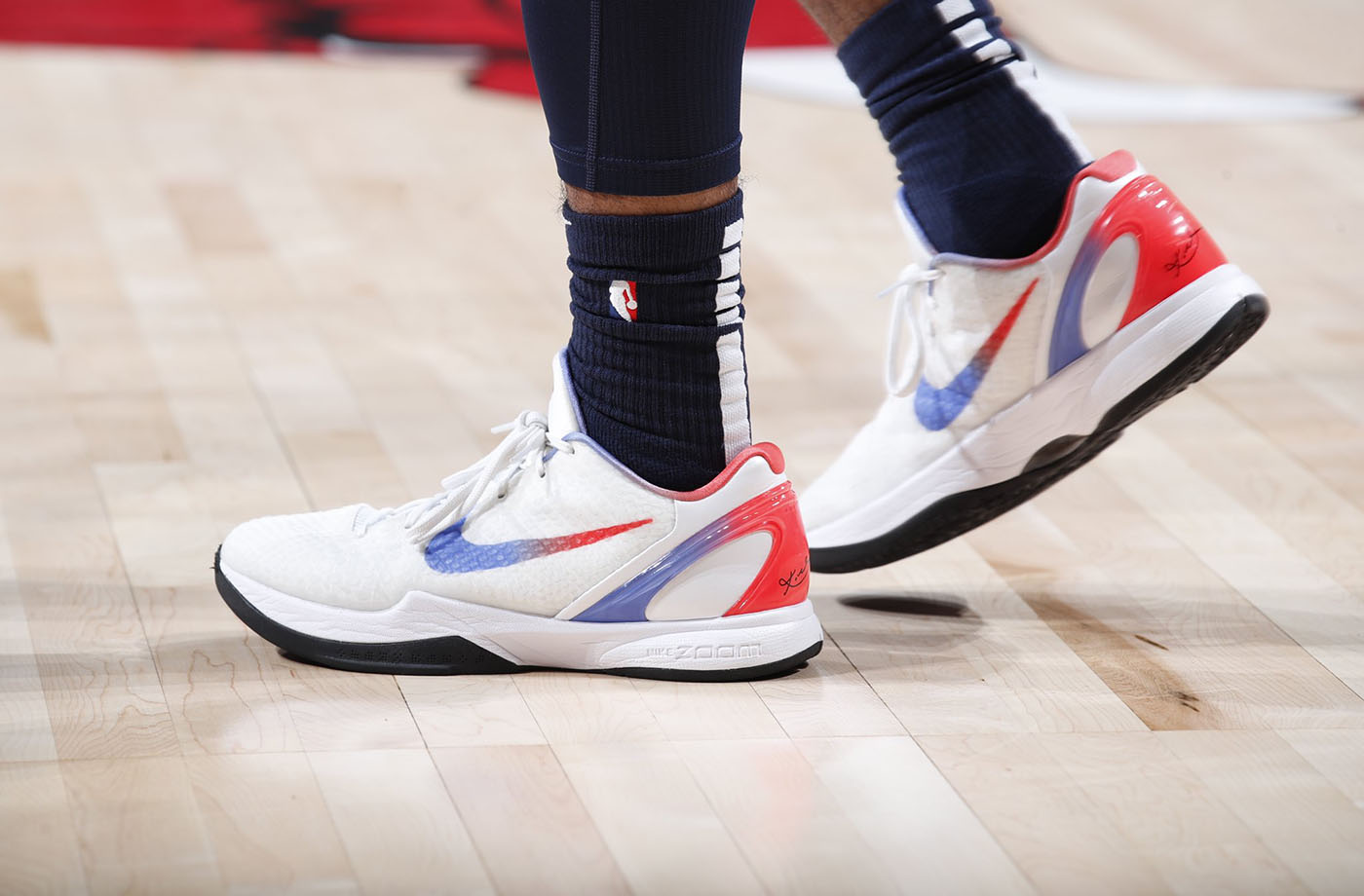 It's not often that most of us run into the same issues as the world's best basketball players, but here we are. ESPN's Brian Windhorst recently reported that NBA players are "hoarding" their Kobe collection as new pairs are getting harder and harder to come by.

If you listened to the SoleSavy podcast earlier in the season, we broke down why the lack of a new Nike & Kobe estate deal would certainly impact the league's bonafide sneakerheads. We're now seeing its impact as some players are struggling to get their hands on Protros and even the OG pairs. Mamba-heads like Suns' Devin Booker and Bulls' DeMar DeRozan stocked up on pairs before the deal's expiration.

But what does this mean for the rest of the league? Will Nike try to push its athletes to ball in newer silhouettes like the GT Cut, or will players go out of their way to track down older Kobe's? There's no indication of a new Nike x Kobe deal. Despite Vanessa Bryant filing trademarks under the Kobe estate, there's no signs pointing to any progress on footwear – whether through the Swoosh or elsewhere. Keep it locked on SoleSavy as we continue to follow developments.

–Luis T.
Upcoming Releases
The A Ma Maniére x Air Jordan 1 is Coming Soon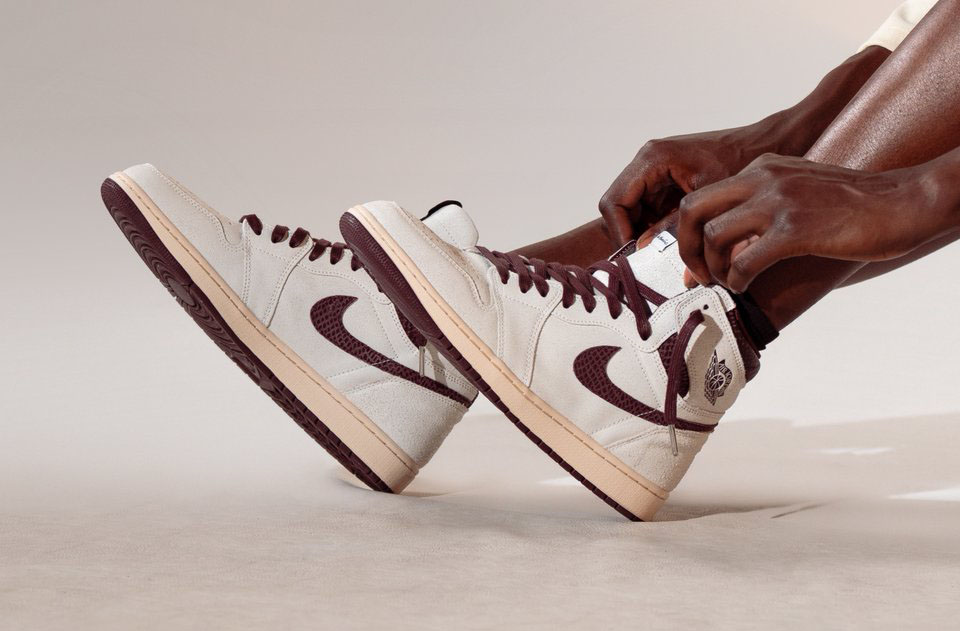 Following the success of the Air Jordan 3 earlier in the year, A Ma Maniére and Jordan Brand continue their partnership with another iconic silhouette — the Air Jordan 1.

Arriving in a High OG cut, A Ma Maniére's collaborative effort on the AJ1 is rooted in quality and details, much like its AJ3. The upcoming A Ma Manére x Air Jordan 1 features a sail suede upper paired with a premium burgundy reptilian finish on the collar and Swoosh. Like its AJ3, the AJ1 includes quilted liners and co-branded tongues. According to the press release, the collaborative AJ1 is inspired by the Black community's pride, power, influence, and resilience in the face of constant adversity and injustice.

Sticking with the theme of inclusivity like AMM's Jordan 3 collab, the upcoming AJ1 will release in extended sizes ranging from Men's 3.5/Women's 5 to Men's 15/Women's 16.5. Online appointments are open now for in-store raffle entries between November 15 to November 18 at A Ma Maniére, Social Status, APB, or Prosper websites.

The A Ma Maniére x Air Jordan 1 releases on November 24 a-ma-maneiere.com $200. As always, our sneaker monitors and release day strategy will have members ready for drop day.

Take a closer look at the upcoming pair here.

–Luis T.
Features
Act II: The Nuanced Narrative of the Air Jordan 2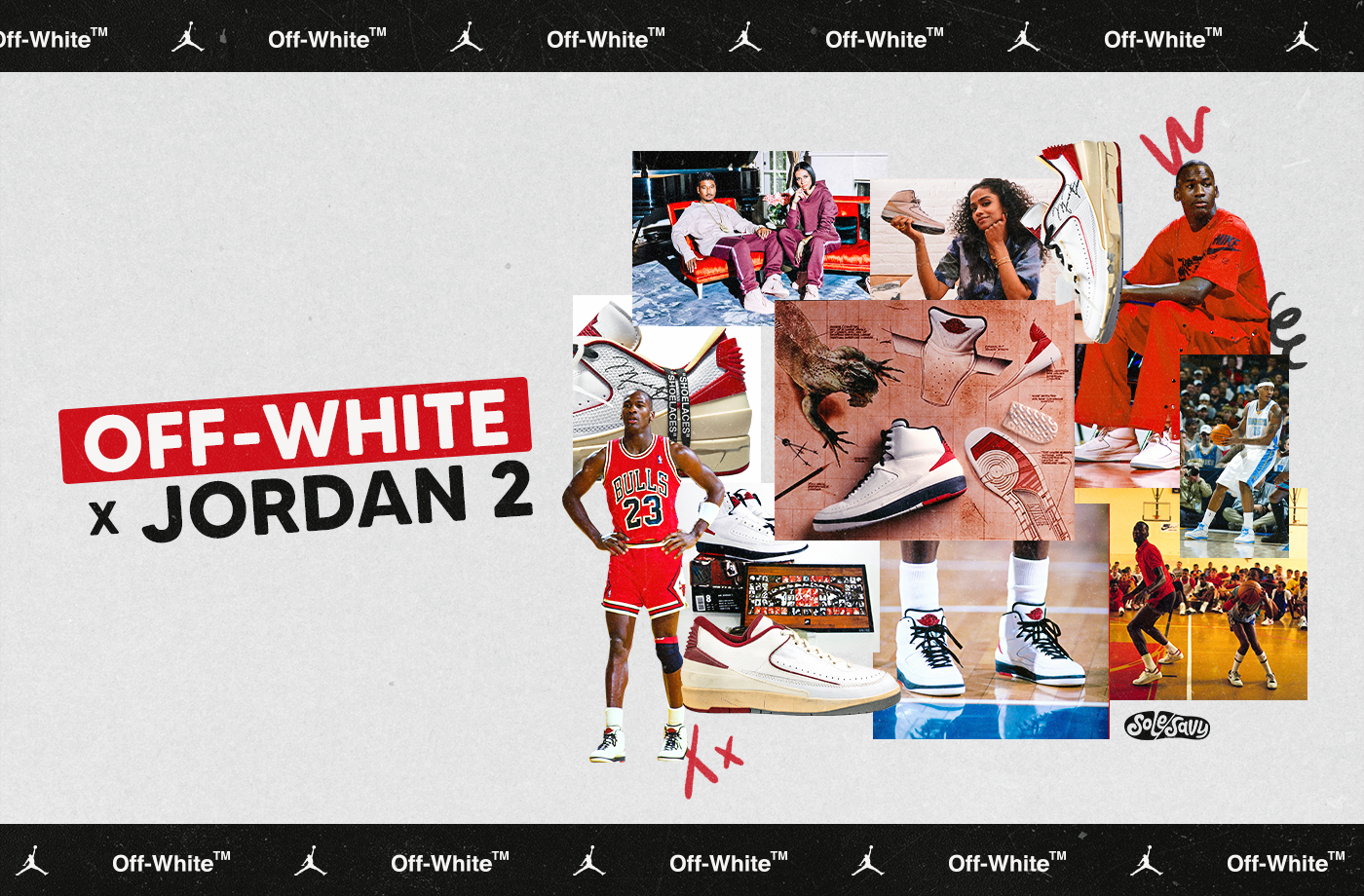 Originally marketed as the "Air Jordan Imagination" as seen on the shoe's promo posters turned into retro cards, the Air Jordan 2 was an Italian made basketball shoe priced at $100.

The overseas engineering and luxury price point were a stark departure from the introductory Air Jordan 1 and a shock to the market. It was aspirational, not accessible.

Coming in at almost twice the price of the $65 Air Jordan 1, the $100 Air Jordan 2 leaned even further into individualism by removing the sidewall Swoosh and instead leveraging Michael's signature Wings logo on the tongue. Iguana textured Italian leather on the upper made the Air Jordan 2 the equivalent of a Balenciaga basketball shoe while TPU support around the ankle upped the ante from its all-leather predecessor. Even if the average fan couldn't afford the Air Jordan 2, aficionados took notice.

Ian Stonebrook breaks down the history of the Air Jordan 2 ahead of its inevitable rise to stardom. Read more here.
🎙️
On today's episode, Marco Henry Negrete is joined by UCLA quarterback Chase Griffin. He joins us to discuss NIL deals, how he balances life as a student-athlete, and his school's switch to Jordan Brand.

Listen

here

.

⚽

One of the most decorated and famed clubs in MLS gets its own Gazelle. Through the years, the club has been the home for icons in the sport from Zlatan Ibrahimović, David Beckham, Jorge Campos, Cobi Jones, and others. Now, the club unveils its collaborative Gazelle with adidas, rooted in the club's colors and undeniable legacy

. More details
here
.
🏀
Sneaker signature deals and endorsements are expansive and abundant. Nearly every locker room has its own brand superstar and a plethora of other brands in the fold.

As the NBA's 75th anniversary is officially underway, we dive into some of the most notable sneaker free agents.

Read more

here

.

🐊

Salehe Bembury Previews "Urchin" Colorway From His Crocs Collab
Salehe Bembury and Crocs are approaching their highly anticipated release with the all-new Pollex Clog silhouette. The reimagined clog has signature Crocs DNA and is upgraded with the help of the footwear designer's visionary approach.
Salehe has yet again piqued people's interest in his future creative endeavor as the "Urchin" colorway was unveiled recently.
Detailed look

here

.
Features
SoleStyle: Uniqlo's Collaboration Masterclass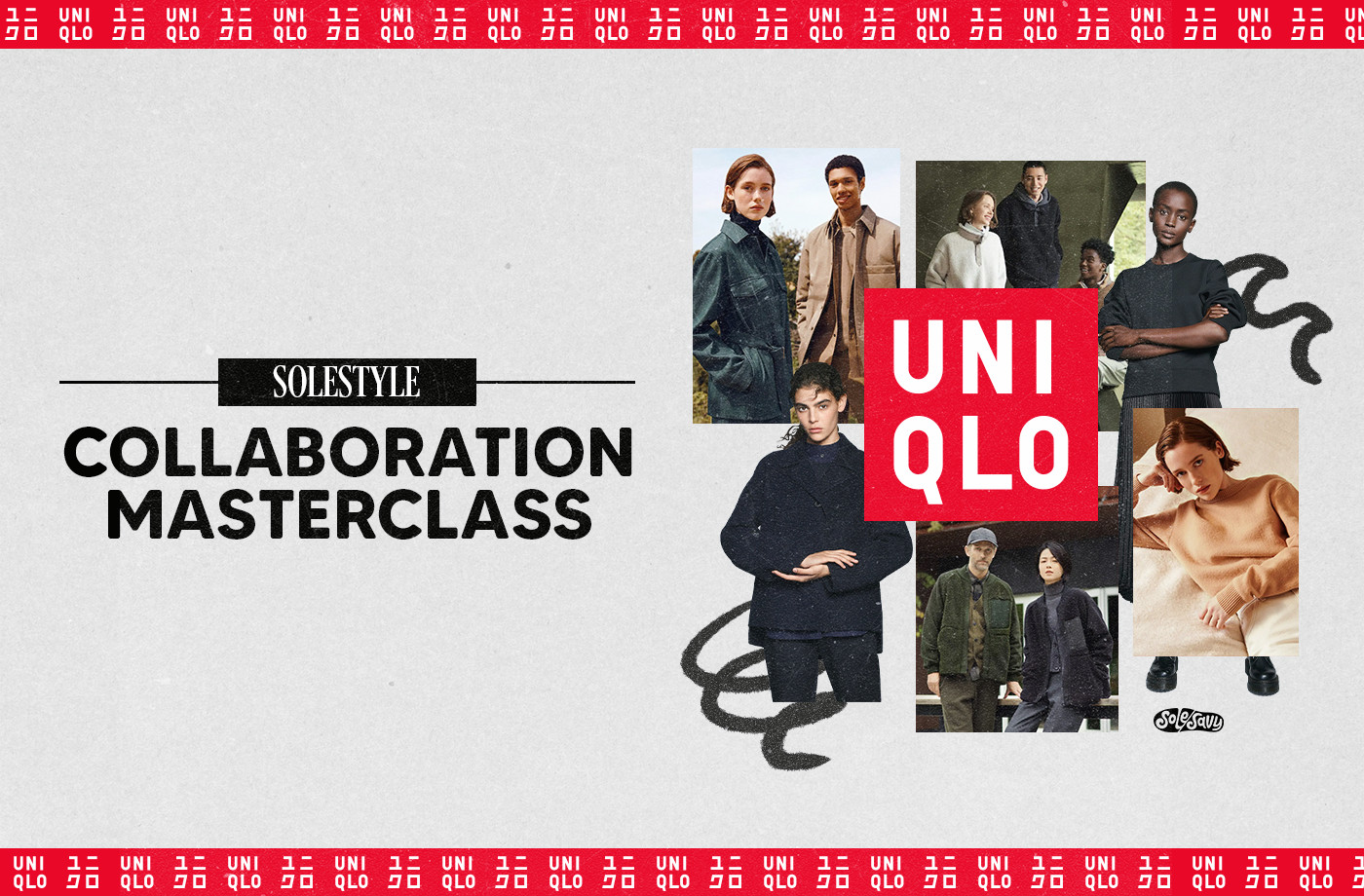 We are living in the peak of collabs — unlikely partners in Fortnite and Balenciaga just did a collection together, and Instant Pot is trying to put Rhude in my kitchen? Of course, Supreme still does a signature collaboration every season, on top of all the other ones that they already have going on. Hell, Nike has gotten to the point where they've introduced a third collaborator in the fray because clearly one collaborator was just not cutting it anymore. That's not to say that it's a bad thing, not all collaborations are created equal after all.

Uniqlo can seem like your run-of-the-mill mall brand at first glance. LifeWear – that's the word they use to describe their products. It's accurate as there are always some elements of functionality to most of their offerings. I'm not talking about the same "functionality" that jawns enthusiasts usually attribute to an unnecessary number of pockets; Uniqlo's clothes are practical and simple, they don't get in the way of daily life. But that doesn't necessarily make them cool, and so much of getting dressed these days, especially in the spaces we occupy, is about looking, feeling, and being cool. In a way, that's to be expected, especially when looking back at their LifeWear ethos.

That's where collaborations come in. Read more on how Uniqlo has mastered the art of collaborations here.

–Dean H.
F U N   F A C T

Michael Jordan scored 50 points in a win over the New York Knicks while debuting the Air Jordan 2

.
SHARE THIS EMAIL
If not, give us your feedback and we will do our best to become better...
...and take a moment and share our newsletter ❤️
Key phrases
Older messages
👟 Unboxed This Week: Carmelo Anthony Showed Us His AJ36 PEs Early
Monday, November 1, 2021
Plus: Nike NBA City Edition Jerseys, How Members Copped the Patta x Nike AM1, and More ‌ ‌ ‌ ‌ ‌ ‌ ‌ ‌ ‌ ‌ ‌ ‌ ‌ ‌ ‌ ‌ ‌ ‌ ‌ ‌ ‌ ‌ ‌ ‌ ‌ ‌ ‌ ‌ ‌ ‌ ‌ ‌ ‌ ‌ ‌ ‌ ‌ ‌ ‌ ‌ ‌ ‌ ‌ ‌ ‌ ‌ ‌ ‌ ‌ ‌ ‌ ‌ ‌ ‌ ‌ ‌ ‌
👟 Unboxed This Week: New KB24 Trademark Doesn't Include Sneakers
Monday, October 25, 2021
Plus: Revisiting Drake's Sneaker Hits, 76ers x SoleSavy Recap, and More ‌ ‌ ‌ ‌ ‌ ‌ ‌ ‌ ‌ ‌ ‌ ‌ ‌ ‌ ‌ ‌ ‌ ‌ ‌ ‌ ‌ ‌ ‌ ‌ ‌ ‌ ‌ ‌ ‌ ‌ ‌ ‌ ‌ ‌ ‌ ‌ ‌ ‌ ‌ ‌ ‌ ‌ ‌ ‌ ‌ ‌ ‌ ‌ ‌ ‌ ‌ ‌ ‌ ‌ ‌ ‌ ‌ ‌ ‌ ‌ ‌ ‌ ‌
👟 Unboxed This Week: How Members Copped the Social Status Dunks
Monday, October 18, 2021
Plus: Jordan x SoleSavy Recap, Candace Parker Brings a Championship Home, and More ‌ ‌ ‌ ‌ ‌ ‌ ‌ ‌ ‌ ‌ ‌ ‌ ‌ ‌ ‌ ‌ ‌ ‌ ‌ ‌ ‌ ‌ ‌ ‌ ‌ ‌ ‌ ‌ ‌ ‌ ‌ ‌ ‌ ‌ ‌ ‌ ‌ ‌ ‌ ‌ ‌ ‌ ‌ ‌ ‌ ‌ ‌ ‌ ‌ ‌ ‌ ‌ ‌ ‌ ‌ ‌ ‌ ‌ ‌
👟 Unboxed This Week: WNBA Playoffs are Here
Tuesday, October 12, 2021
Plus: How a Sneaker Trend Inspired an Air Jordan 1, Member Only Events are Back, and More ‌ ‌ ‌ ‌ ‌ ‌ ‌ ‌ ‌ ‌ ‌ ‌ ‌ ‌ ‌ ‌ ‌ ‌ ‌ ‌ ‌ ‌ ‌ ‌ ‌ ‌ ‌ ‌ ‌ ‌ ‌ ‌ ‌ ‌ ‌ ‌ ‌ ‌ ‌ ‌ ‌ ‌ ‌ ‌ ‌ ‌ ‌ ‌ ‌ ‌ ‌ ‌ ‌ ‌ ‌ ‌
Unboxed This Week: How Members Got The Patta x Air Max 1 🌊
Tuesday, October 12, 2021
Plus: Member-Only Events are Back, SoleSavy x Jordan Brand Partnership, and More ‌ ‌ ‌ ‌ ‌ ‌ ‌ ‌ ‌ ‌ ‌ ‌ ‌ ‌ ‌ ‌ ‌ ‌ ‌ ‌ ‌ ‌ ‌ ‌ ‌ ‌ ‌ ‌ ‌ ‌ ‌ ‌ ‌ ‌ ‌ ‌ ‌ ‌ ‌ ‌ ‌ ‌ ‌ ‌ ‌ ‌ ‌ ‌ ‌ ‌ ‌ ‌ ‌ ‌ ‌ ‌ ‌ ‌ ‌ ‌