🦄 Writer: AI writing assistant for teams
 ✍️
Notes From The Editors
Happy Monday! To those who observe, we hope you had a great Thanksgiving weekend 🦃
As newsletter writers, we understand the importance of quality writing. We spend a lot of time behind the scenes to ensure our newsletters follow a consistent style. Writer's toolbox can not only help independent newsletter writers like us but also companies with well over thousands of employees. Tell us what you think!
Promoted
💸 Novo is a business banking platform built for today's business owners.
Since launching their invite-only release, freelancers, startup founders, and small business owners alike have been opening checking accounts in minutes, securely and easily with no minimum balance requirements. Plus you can get great perks with them like 3 months free Gusto and $20,000 in fee-free card processing with Stripe. Get started with Novo today!
Interested in sponsoring us? Respond to this email!
Writer provides individuals, teams, and companies the ability to easily create and enforce a writing style guide, helping them improve their branding. Writer allows you to manage accepted terminology for branding, create reusable snippets so common writing stays consistent, define style rules for writing suggestions (like when to capitalize, when commas should be used, etc.), and more.
💰 Business Model
The company has a freemium SaaS model. The cheapest plan is the Free plan, which includes basic features like autocorrect and punctuation. The next plan is the $11/month Pro plan, meant for individuals, which includes features like Snippets and writing style configuration. The $18/user/month Team plan includes all Pro features and more, including terminology management and a style guide documentation site. The Enterprise plan includes all of this and other features such as the ability to create multiple teams and build custom style rules not supported by default.
📈 Traction and Fundraising
Raised a $21 million Series A round with investors like Insight Partners, Gradient Ventures, Morning Brew CEO Austin Rief, Packy McCormick, Jack Altman, Allison Pickens, Lenny Rachitsky, Alex MacCaw, Camille Ricketts, Superhuman co-founder Vivek Sodera, and more

According to TechCrunch, have customers including "Twitter, Intuit, Pinterest, Accenture, Deloitte and UnitedHealthcare among 150 or so more"
👫 Founder(s)
May Habib

, CEO: Previously Co-Founder @ Qordoba, VP @ Mubadala Development Company, Analyst @ Lehman Brothers, Economics @ Harvard

Waseem Alshikh

, CTO: Previously Co-Founder @ Qordoba, CTO @ iMENA, Senior Product Manager @ Danat eVentures, Co-Founder @ CloudAppers, CS @ Beirut Arab University, Electrical and Electronics Engineering @ Damascus Polytechnic for Electronics
Be sure to mention you came from Unicorner when applying!
🔮 Our Analysis
Writing is essential to any company, regardless of size. Moreover, it's an integral part of any team company-wide. For the sales team, it can be the difference between making or losing a sale. For customer support, it can be the difference between a good customer review and a bad one. Consistency is key, but with many people working on any given team at a company, it's inevitable that the individual writer's voice will find its way into what they are working on. On the flip side, as an individual writer, you can streamline your writing process with the help of powerful writing tools. Writer is helping companies find their voice through a suite of features, and giving individuals tools to improve their writing. For example, Snippets, which makes reusing text simple, and Terms, which allows for consistent terminology to be used, make it simpler for companies to follow a consistent brand and give individual writers more control over their work. At the same time, the company is making its features easy to use through integrations with popular software, such as Google Chrome, Microsoft Outlook, and Figma. By providing valuable, easy-to-use features to a wide range of people, Writer has become one company we will eagerly watch.
📚 Further Reading
If you enjoyed today's article, forward this email to a friend!
If you're just seeing this email now, subscribe here.
Made with 💜 by the Unicorner Team 🦄
🎁 Bonus Content!
Metafy, which we
covered a few months ago
, has acquired a competitor in the gaming coaching space, GamersRdy. You can read more about it
here
.
Key phrases
Older messages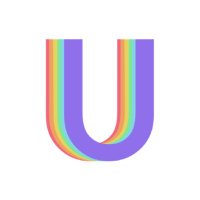 🦄 Utopia Labs: Operating system for DAOs
Monday, November 22, 2021
Utopia is building a way to effectively manage Decentralized Autonomous Organizations (or DAOs). You can think of DAOs as a kind of corporate structure (like an LLC or C-corp) for crypto and web3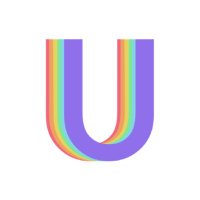 🦄 Ladder: Next-gen professional community platform
Monday, November 15, 2021
Ladder is rethinking how we connect with one another professionally. Its service combines the layout of a forum and social network, with the aim of becoming the go-to professional platform for a Gen Z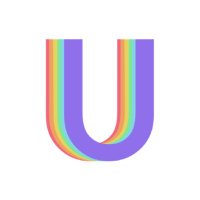 🦄 Rise Science: Better sleep management
Monday, November 8, 2021
RISE is a new kind of sleep management platform. Instead of just giving information about your sleep quality, RISE's app (available for download on iOS and Android) analyzes your daytime routines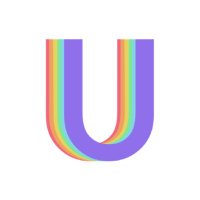 🦄 XMTP: Enabling crypto communication
Monday, November 1, 2021
XMTP is enabling communication between existing crypto wallets with its own independent protocol and decentralized network. This means crypto wallets can "talk to each other" over a network managed by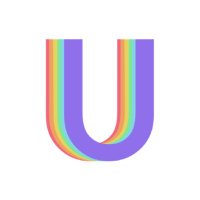 🦄 Bilt Rewards: Earn rewards by paying rent
Monday, October 25, 2021
Bilt earns you rewards points each time you make your rent payments. It does this with its credit card, the Bilt Mastercard, which allows you to make your rent payments with a card (as opposed to cash)