The Profile: The most likable man in America & the pizza empire
From sports biographies to moving memoirs to classic novels, check out what 16 of the world's most successful people are reading.

Good morning, friends!

Who knew that legendary marathoner Eliud Kipchoge loves reading business books? Or that Dolly Parton's favorite book is a beloved children's classic?

Books mean different things to different people. Stephen King believes books teach us how to think, Dolly Parton sees them as a ticket out of poverty, and Matt Haig claims that reading books is a form of therapy.

"[Books] are the most vital, intimate, personal, mind-altering, thought-twisting, friend-giving, empathy-strengthening, thrill-riding, emotional, world-shaking technology we will ever have," Haig says. "And in a world where we are increasingly connected via technology, but disconnected by society, books and stories can be the glue that bonds us."

With the holidays coming up, there's no better gift than a book (or a subscription to The Profile), so I've compiled 30 recommendations for some great reads for you and your loved ones.

From sports biographies to moving memoirs to classic novels, check out what 16 of the world's most successful people are reading.

Jeff Bezos, founder and chairman of Amazon:

The Remains of the Day by Kazuo Ishiguro: It's a novel about an English butler who tries to give his narrow existence form and meaning through the self-effacing practice of his profession. In a career that spans World War II, he is oblivious of the real life that goes on around him. Bezos says: "My favorite novel. Teaches pain of regret so well you will think you lived it."

Built to Last by Jim Collins: This book examines what makes the truly exceptional companies different from the comparison companies and identifies the common practices that enduringly great companies followed throughout their history."My favorite business book is 'Built to Last,'" Bezos said in 2001, back when Amazon wasn't even a decade old.

Creation by Steve Grand: Bezos says this book "was influential in the creation of Amazon Web Services, or AWS, the service that popularized the notion of the cloud." Working mostly alone, Steve Grand almost single-handedly wrote 250,000 lines of computer code to produce Creatures®, a revolutionary computer game that allowed players to create living beings complete with brains, genes, and hormonal systems ― creatures that would live and breathe and breed in real-time on an ordinary desktop computer. This book raises the question: What is artificial life?

… For more book recommendations from Tobi Lütke, Dolly Parton, Warren Buffett, and others, check out the full article here:

—

THE PROFILE DOSSIER: On Wednesday, premium members received The Profile Dossier, a comprehensive deep-dive on a prominent individual. It featured Leymah Gbowee, the peace activist who ended a 14-year civil war. Become a premium member & read it below.

PODCAST: I went on Alex Sugg's podcast Make Something Cool and had a blast. We talked about the process of building The Profile, the act of taking risks when you're risk-averse, and what creators can do to make their ventures a success. Listen here.

—

The following is the third edition of "The Best of The Profile" series, including some of my all-time favorite profiles, podcasts, documentaries, interviews, and podcasts.

PROFILES.

— The queen of country who founded an iconic business [**HIGHLY RECOMMEND**]
— The founder who built a creative empire
— The mixed-up brothers of Bogotá
— The most likable man in America
— The pizza empire
— The egg-freezing companies
— The companies chasing safety and profits

PEOPLE TO KNOW.

The queen of country who founded an iconic business: Dolly Parton is music royalty. But she is also at the helm of a multimillion-dollar business empire. The Dollywood Company co-owns Splash Country water park, the DreamMore Resort & Spa, and Dollywood's Smoky Mountain Cabins, as well as eight dinner theaters and restaurants in Tennessee, Missouri, and South Carolina. During COVID, the country icon has had to make some hard choices, while also expanding her slate of music, screen and branding projects — and even planning for a world without her. (For more, you can read Parton's Profile Dossier here.)

"How can she appeal to so many different kinds of people who we're told should really hate each other, but they all agree on her?

The founder who built a creative empire: Spotify chief Daniel Ek is not your typical CEO. He likes to go on long walks that help him sharpen his thinking. He looks to Beyoncé for ideas on the creative process. He refuses to schedule more than three meetings per day. Ek, who is personally reserved but professionally ruthless, reveals his fresh approach to creativity and leadership. (The Observer Effect) (For more, read Ek's Profile Dossier here.)

"You should invert the pyramid and envision yourself as the guy at the bottom."

The mixed-up brothers of Bogotá: After a hospital error in which a nurse accidentally swapped two newborns, two pairs of Colombian identical twins were raised as two pairs of fraternal twins. One pair was raised on a remote farm in a rural region while the other pair was raised by middle-class parents in the city. This is a long one, but it's one of my all-time favorite profiles. (The New York Times)

''I don't care who they are. You're my brother, and you'll be my brother until the day I die.''

The most likable man in America: Dwayne Johnson is making movie after movie, hosting SNL, doing ads for Apple, working out at 3:30 a.m., and spending time with his family. It's really, really hard to not like him. But he hasn't always been smiles and bear hugs. Johnson was arrested multiple times as a teen, failed to get drafted in the NFL, and battled with bouts of depression. In this profile, we learn how his darkest moments drive him forward. (For more, read Dwayne Johnson's Dossier here.)

"You gotta keep that shit in the front of your mind. When shit goes bad or sideways, when you get booed out of the building, it should form you. It should drive you."

COMPANIES TO WATCH.

The pizza empire: This 2017 profile tells the remarkable comeback story of Domino's Pizza. Right around 2008, sales were declining, franchisees were pissed off, and people were calling it "an imitation of pizza." How they turned it around? Honest apologies wrapped in self-deprecating jokes. Execs told customers they agreed the pizza sucked, so they took 18 months to majorly improve the quality. And then there was mobile ordering. And self-driving delivery robots. And drones.

"We're going to make sure people understand that we heard them, we get it. The pizza wasn't good enough."

The egg-freezing companies: Egg-freezing clinics are springing up across the country, touting the procedure as a breezy, accessible lifestyle choice for young millennial women. Egg-freezing used to be done by women in their late 30s, but these days, companies are marketing to women as young as 25. Undertaking the procedure in your 20s can give a false sense of security that marketers tend to encourage. As one activist put it, "You are dealing with women's existential desire to start a family. You are playing to their vulnerabilities." (The New York Times)

"You take care of your body as you would your home. You hope your house doesn't flood, but you get the insurance just in case it does."

The companies chasing safety and profits: There has never been more innovation in the area of football player safety, leading to advancements in helmets and related technologies. But there have also never been more unproved, misleading claims about effectiveness in the marketing and selling of these same helmets. The more passionate experts in that group compare the helmet industry to the sport of football itself, where safety has been and forever will be secondary to what matters most. Profit. (Sports Illustrated)

"The relationship between those managers and the big helmet companies is one of the most important and, at times, insidious features of this industry that no one really understands."

---

✨ This installment of The Profile is free for everyone. If you would like to get full access to all of the recommendations, including today's audio and video sections, sign up below.

---

AUDIO TO HEAR.

Carol Loomis's career of firsts: When Carol Loomis joined Fortune in 1954, she was a bright-eyed 24-year-old whose job was to be a notetaker for the senior writers. She spent 60 years at Fortune, where she was responsible for discovering Warren Buffett (who happened to be her best friend), coining the terms "hedge fund" and "trophy wife," and writing some of the most important stories in the history of Wall Street. (Link available to premium members.)

Abdi Nor's golden ticket: In 2013, Abdi was a Somali refugee living in Kenya desperately trying – against long odds – to get to the United States. Then he got the luckiest break of his life: he won a green card lottery that put him on a short list for a U.S. visa. But before he could cash in his golden ticket, the police started raiding his neighborhood, targeting refugees. Today, he's an American citizen. This is an amazing story. (Link available to premium members.)

Annie Duke on stereotypes as a secret weapon: In 2004, Annie Duke was about to win $2 million. She was at the final hand of the World Series of Poker Tournament of Champions. Annie had beat out some of the best poker players in the world — all men — to get to this point. But she wasn't sure she deserved to be there. This episode tells Annie's story through the lens of stereotype threat. (Link available to premium members.)

VIDEOS TO SEE.

Gary Robbins' attempt at the world's impossible race: This documentary follows Canadian ultrarunner Gary Robbins during his two attempts at completing The Barkley Marathons — a 100-mile event many consider the toughest endurance run on Earth. Thousands have attempted it, and only 15 have ever finished. This is an emotional and exhausting journey to attempt the impossible. (Link available to premium members.)

Sara Blakely's life of persistence: Sara Blakely is the founder and CEO of Spanx, a brand of hosiery that eliminates panty lines. In this interview at Stanford, she discusses her journey from inventing Spanx to becoming the world's youngest female self-made billionaire. Here's how she built a massive company with no business background, no connections, and no outside funding. (Link available to premium members.)

---

The Profile is a reader-supported publication. To receive new posts and support my work, consider becoming a paid subscriber.
Key phrases
Older messages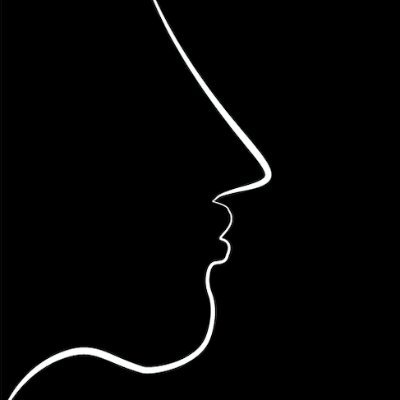 The Profile: The billion-dollar horse gambler & the rock climber who can't feel fear
Sunday, December 5, 2021
Stories make knowledge memorable and practical. They give us heroes we want to emulate. ‌ ‌ ‌ ‌ ‌ ‌ ‌ ‌ ‌ ‌ ‌ ‌ ‌ ‌ ‌ ‌ ‌ ‌ ‌ ‌ ‌ ‌ ‌ ‌ ‌ ‌ ‌ ‌ ‌ ‌ ‌ ‌ ‌ ‌ ‌ ‌ ‌ ‌ ‌ ‌ ‌ ‌ ‌ ‌ ‌ ‌ ‌ ‌ ‌ ‌ ‌ ‌ ‌ ‌ ‌ ‌ ‌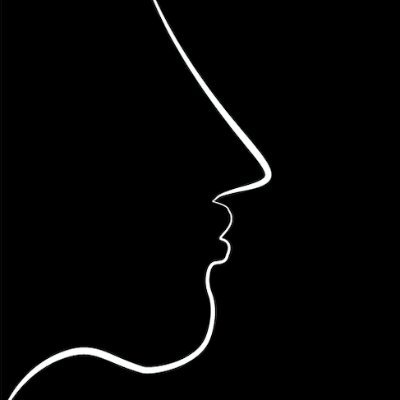 The Profile: The world's most feared investor & the godfather of modern surveillance
Sunday, November 28, 2021
"Letters are among the most significant memorial a person can leave behind them." ‌ ‌ ‌ ‌ ‌ ‌ ‌ ‌ ‌ ‌ ‌ ‌ ‌ ‌ ‌ ‌ ‌ ‌ ‌ ‌ ‌ ‌ ‌ ‌ ‌ ‌ ‌ ‌ ‌ ‌ ‌ ‌ ‌ ‌ ‌ ‌ ‌ ‌ ‌ ‌ ‌ ‌ ‌ ‌ ‌ ‌ ‌ ‌ ‌ ‌ ‌ ‌ ‌ ‌ ‌ ‌ ‌ ‌ ‌ ‌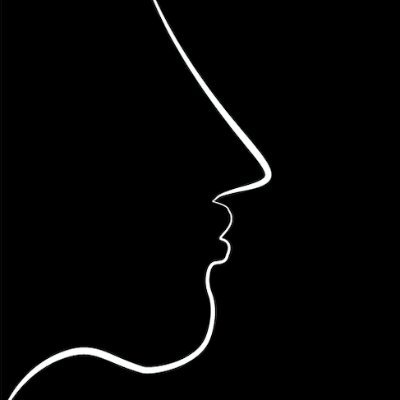 Introducing the Youngest Member of The Profile!
Sunday, November 21, 2021
Big news about a tiny person! ‌ ‌ ‌ ‌ ‌ ‌ ‌ ‌ ‌ ‌ ‌ ‌ ‌ ‌ ‌ ‌ ‌ ‌ ‌ ‌ ‌ ‌ ‌ ‌ ‌ ‌ ‌ ‌ ‌ ‌ ‌ ‌ ‌ ‌ ‌ ‌ ‌ ‌ ‌ ‌ ‌ ‌ ‌ ‌ ‌ ‌ ‌ ‌ ‌ ‌ ‌ ‌ ‌ ‌ ‌ ‌ ‌ ‌ ‌ ‌ ‌ ‌ ‌ ‌ ‌ ‌ ‌ ‌ ‌ ‌ ‌ ‌ ‌ ‌ ‌ ‌ ‌ ‌ ‌ ‌ ‌ ‌ ‌ ‌ ‌ ‌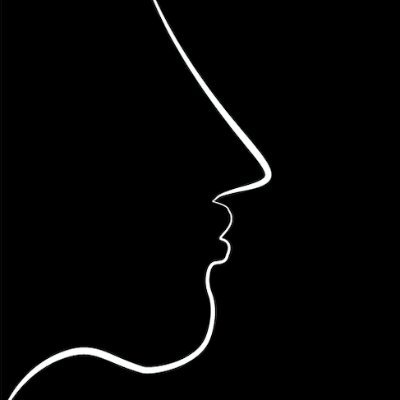 The Profile: The men who carry out executions for the state & the NBA's infamous trash-talker
Sunday, November 14, 2021
What happens when betting on yourself ... pays off ‌ ‌ ‌ ‌ ‌ ‌ ‌ ‌ ‌ ‌ ‌ ‌ ‌ ‌ ‌ ‌ ‌ ‌ ‌ ‌ ‌ ‌ ‌ ‌ ‌ ‌ ‌ ‌ ‌ ‌ ‌ ‌ ‌ ‌ ‌ ‌ ‌ ‌ ‌ ‌ ‌ ‌ ‌ ‌ ‌ ‌ ‌ ‌ ‌ ‌ ‌ ‌ ‌ ‌ ‌ ‌ ‌ ‌ ‌ ‌ ‌ ‌ ‌ ‌ ‌ ‌ ‌ ‌ ‌ ‌ ‌ ‌ ‌ ‌ ‌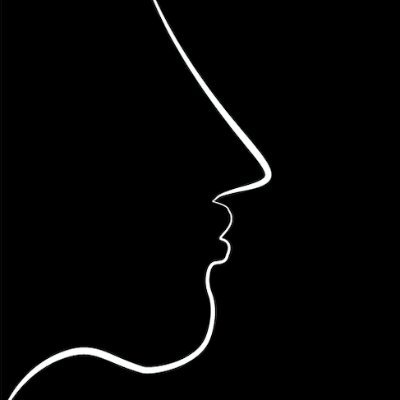 The Profile: The king of sports merchandise & the influencers getting paid for digital intimacy
Sunday, November 7, 2021
This week, I interviewed legendary restaurateur Danny Meyer for The Profile. ‌ ‌ ‌ ‌ ‌ ‌ ‌ ‌ ‌ ‌ ‌ ‌ ‌ ‌ ‌ ‌ ‌ ‌ ‌ ‌ ‌ ‌ ‌ ‌ ‌ ‌ ‌ ‌ ‌ ‌ ‌ ‌ ‌ ‌ ‌ ‌ ‌ ‌ ‌ ‌ ‌ ‌ ‌ ‌ ‌ ‌ ‌ ‌ ‌ ‌ ‌ ‌ ‌ ‌ ‌ ‌ ‌ ‌ ‌ ‌ ‌ ‌