What The Elle - 🐝 Opinionated: Can We Get Very Real?

Sallie's Opinion
Can we get very real?
At Ellevest, we often talk about how our friends can be our financial superpower. We also know about the Queen Bee: She's that woman who kicks the ladder out from under other women once they make it to the top. Boo, hiss.
But there's something else we should be talking about, too.
And that's what we may hear about each other and, thus, what we may believe about each other, as we move along our career paths. Because it's harder to let go of our assumptions than we think.
You may already know about the research that finds, as women become more successful, they're also viewed as less likable. So, when we're told that a woman is a bitch, particularly a woman who is successful, it fits our mental model. (See: Miranda Priestly. Claire Underwood. Miranda Hobbs.)
Combine this with the fact that, if this is what we first hear about someone — and we know that it takes gobs and gobs of time spent with someone to overcome a first impression — these things tend to stick. And to stink.
I've lived both sides of this.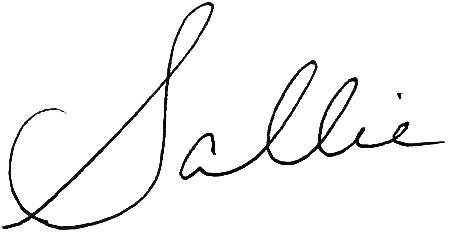 CO-FOUNDER & CEO
Searchin' for a job 🕵🏽‍♀
Looking for a new role isn't easy — the process can be filled with ups and downs, stops and starts, resume tweaks and networking … lots of networking. No wonder people say it's like a full-time job! We asked if you're currently looking (or thinking about looking) for a new job. Here's what you said:
"Cover letters. I hate cover letters."
– Elle Raiser @danielle.i.wagner shares their biggest pain point in the new job search process.
Whether you're just starting the search for a new role or want to refocus your current efforts, our *new* Job Search Strategy Q&A is right for you.
Calling all mid-level leaders 📢
Book a 1:1 Thrive at Work coaching session and learn how to succeed in your role — and climb the ladder without losing your breath.
Make your tax refund work extra hard
Because you worked really hard for those dollars. Here are 3 ways to pay your tax refund forward — to yourself — and maximize its impact.
What we're bookmarking this week
| | |
| --- | --- |
| • | PSA for all businesses who want to make, you know, money. Women still make up the overwhelming majority of all consumer purchases in the US. 💰 |
| • | Not all friendships are worth keeping. (Especially if they aren't serving you anymore.) ✌ |
| • | Keeping score: The USWNT players reached a settlement for a total of $24 million in pay discrimination lawsuit. ⚽ The women's gold medal hockey game at the 2022 Winter Olympics averaged 3.54 million viewers. (That's more viewers than any NHL game this season.) 🏒 |
| • | You can't talk about a labor shortage without talking about care work. |
| • | Sage advice for those of you experiencing wintry weather: Snow is amazing. Go try it out. ⛄ |
Give yourself the gift of membership.
All opinions and views expressed by Ellevest are current as of the date of this writing, for informational purposes only, and do not constitute or imply an endorsement of any third party's products or services.

Information was obtained from third-party sources, which we believe to be reliable but not guaranteed for accuracy or completeness.

The information provided should not be relied upon as investment advice or recommendations, does not constitute a solicitation to buy or sell securities and should not be considered specific legal, investment or tax advice.

The information provided does not take into account the specific objectives, financial situation, or particular needs of any specific person.

Investing entails risk, including the possible loss of principal, and there is no assurance that the investment will provide positive performance over any period of time.

Banking products and services are provided by Coastal Community Bank ("Coastal"), Member FDIC, pursuant to license by Mastercard International. Your Ellevest Spend and Ellevest Save Account deposits will be insured to the regulatory limits by the FDIC through Coastal Community Bank, Member FDIC.

Funds held in your Ellevest investment accounts are not FDIC insured, not guaranteed by Coastal, and may lose value. Ellevest does not guarantee investment performance.

Older messages
📌 We've Got Your Weekday Lineup
Tuesday, February 22, 2022
Including: Our *new* job search strategy Q&A! ‌ ‌ ‌ ‌ ‌ ‌ ‌ ‌ ‌ ‌ ‌ ‌ ‌ ‌ ‌ ‌ ‌ ‌ ‌ ‌ ‌ ‌ ‌ ‌ ‌ ‌ ‌ ‌ ‌ ‌ ‌ ‌ ‌ ‌ ‌ ‌ ‌ ‌ ‌ ‌ ‌ ‌ ‌ ‌ ‌ ‌ ‌ ‌ ‌ ‌ ‌ ‌ ‌ ‌ ‌ ‌ ‌ ‌ ‌ ‌ ‌ ‌ ‌ ‌ ‌ ‌ ‌ ‌ ‌ ‌ ‌ ‌ ‌ ‌ ‌ ‌
💸 You Need a Job Search Strategy
Thursday, February 17, 2022
Plus: a LIVE Q&A with our career coaches. ‌ ‌ ‌ ‌ ‌ ‌ ‌ ‌ ‌ ‌ ‌ ‌ ‌ ‌ ‌ ‌ ‌ ‌ ‌ ‌ ‌ ‌ ‌ ‌ ‌ ‌ ‌ ‌ ‌ ‌ ‌ ‌ ‌ ‌ ‌ ‌ ‌ ‌ ‌ ‌ ‌ ‌ ‌ ‌ ‌ ‌ ‌ ‌ ‌ ‌ ‌ ‌ ‌ ‌ ‌ ‌ ‌ ‌ ‌ ‌ ‌ ‌ ‌ ‌ ‌ ‌ ‌ ‌ ‌ ‌ ‌ ‌ ‌ ‌ ‌ ‌ ‌ ‌
💬 Opinionated: Money in the Group Chat
Tuesday, February 15, 2022
Plus, quick tips on how to show your resume some love. ‌ ‌ ‌ ‌ ‌ ‌ ‌ ‌ ‌ ‌ ‌ ‌ ‌ ‌ ‌ ‌ ‌ ‌ ‌ ‌ ‌ ‌ ‌ ‌ ‌ ‌ ‌ ‌ ‌ ‌ ‌ ‌ ‌ ‌ ‌ ‌ ‌ ‌ ‌ ‌ ‌ ‌ ‌ ‌ ‌ ‌ ‌ ‌ ‌ ‌ ‌ ‌ ‌ ‌ ‌ ‌ ‌ ‌ ‌ ‌ ‌ ‌ ‌ ‌ ‌ ‌ ‌ ‌ ‌ ‌ ‌ ‌ ‌
This Week: 💞 Our Money in Relationships Event (and More!)
Monday, February 14, 2022
Including: An Insta live with Sallie on all things love and money. ‌ ‌ ‌ ‌ ‌ ‌ ‌ ‌ ‌ ‌ ‌ ‌ ‌ ‌ ‌ ‌ ‌ ‌ ‌ ‌ ‌ ‌ ‌ ‌ ‌ ‌ ‌ ‌ ‌ ‌ ‌ ‌ ‌ ‌ ‌ ‌ ‌ ‌ ‌ ‌ ‌ ‌ ‌ ‌ ‌ ‌ ‌ ‌ ‌ ‌ ‌ ‌ ‌ ‌ ‌ ‌ ‌ ‌ ‌ ‌ ‌ ‌ ‌ ‌ ‌ ‌ ‌
💸 Money Cheat Sheet: Having "the Talk"
Thursday, February 10, 2022
… from the first date to "I do" (if that's your thing). ‌ ‌ ‌ ‌ ‌ ‌ ‌ ‌ ‌ ‌ ‌ ‌ ‌ ‌ ‌ ‌ ‌ ‌ ‌ ‌ ‌ ‌ ‌ ‌ ‌ ‌ ‌ ‌ ‌ ‌ ‌ ‌ ‌ ‌ ‌ ‌ ‌ ‌ ‌ ‌ ‌ ‌ ‌ ‌ ‌ ‌ ‌ ‌ ‌ ‌ ‌ ‌ ‌ ‌ ‌ ‌ ‌ ‌ ‌ ‌ ‌ ‌ ‌ ‌ ‌ ‌ ‌ ‌ ‌ ‌ ‌