What The Elle - 👩🏾‍⚖️ What's the Use of Crying?

Sallie's Opinion
The Emotional Rollercoaster of Confirmation Hearings
I don't cry very often. You don't get very far on Wall Street, where I spent my career before Ellevest, as a crier. But there's just something about Supreme Court nominations that brings out the waterworks in me.
During Brett Kavanaugh's hearing, listening to Christine Blasey Ford give her testimony about him, I remember sitting in the Chicago airport, between flights, and watching it on my phone. I cried. I watched other women bear witness … and also cry.
The tissues came out again last week for Judge Ketanji Brown Jackson's Senate confirmation hearings. The proceedings seesawed between infuriating exchanges and heart-swelling moments of clarity — each one more riveting than the next.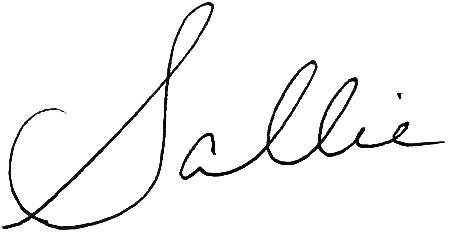 CO-FOUNDER & CEO
Summer is coming
… and that means weddings, travel, concerts, and maybe even making moves on big goals — like buying a home. We checked in on how you're feeling about ~all that~ in our Instagram stories. You said:
Psst: This is why we launched our new limited-run workshop, How to Reset Your Money for Spring and Summer!
ICYMI: Career Coach LaToia Burkley on IG Live
Last week, LaToia joined us for the most real and uplifting live chat on looking for a job. Trust us: Whether you read the transcript or watch the playback, you'll be glad you did.
Have your own questions on looking for a job?
Our certified career coaches have your back. Join us this Thursday for our next Job Search Strategy Q&A. You'll get to submit your questions and learn from others' questions, too.
Thinking about the ☀️?
Us, too. Download our vacation budget planner to make your trip about the fun, not the finances.
Tabs we saved for our lunch hour this week
Don't miss tomorrow's debut Ellevest Explains: LinkedIn!
All opinions and views expressed by Ellevest are current as of the date of this writing, for informational purposes only, and do not constitute or imply an endorsement of any third party's products or services.

Information was obtained from third-party sources, which we believe to be reliable but not guaranteed for accuracy or completeness.

The information provided should not be relied upon as investment advice or recommendations, does not constitute a solicitation to buy or sell securities and should not be considered specific legal, investment or tax advice.

The information provided does not take into account the specific objectives, financial situation, or particular needs of any specific person.

Investing entails risk, including the possible loss of principal, and there is no assurance that the investment will provide positive performance over any period of time.

Banking products and services are provided by Coastal Community Bank ("Coastal"), Member FDIC, pursuant to license by Mastercard International. Your Ellevest Spend and Ellevest Save Account deposits will be insured to the regulatory limits by the FDIC through Coastal Community Bank, Member FDIC.

Funds held in your Ellevest investment accounts are not FDIC insured, not guaranteed by Coastal, and may lose value. Ellevest does not guarantee investment performance.

Older messages
This Week: *New* Crypto & LinkedIn Explainers
Monday, March 28, 2022
Plus: optimize your job search! And more live events. ‌ ‌ ‌ ‌ ‌ ‌ ‌ ‌ ‌ ‌ ‌ ‌ ‌ ‌ ‌ ‌ ‌ ‌ ‌ ‌ ‌ ‌ ‌ ‌ ‌ ‌ ‌ ‌ ‌ ‌ ‌ ‌ ‌ ‌ ‌ ‌ ‌ ‌ ‌ ‌ ‌ ‌ ‌ ‌ ‌ ‌ ‌ ‌ ‌ ‌ ‌ ‌ ‌ ‌ ‌ ‌ ‌ ‌ ‌ ‌ ‌ ‌ ‌ ‌ ‌ ‌ ‌ ‌ ‌ ‌ ‌ ‌ ‌ ‌
💸 Money Cheat Sheet: Financial Wellness? For Spring?
Thursday, March 24, 2022
Including: 5 downloadable spreadsheets to help you reset. ‌ ‌ ‌ ‌ ‌ ‌ ‌ ‌ ‌ ‌ ‌ ‌ ‌ ‌ ‌ ‌ ‌ ‌ ‌ ‌ ‌ ‌ ‌ ‌ ‌ ‌ ‌ ‌ ‌ ‌ ‌ ‌ ‌ ‌ ‌ ‌ ‌ ‌ ‌ ‌ ‌ ‌ ‌ ‌ ‌ ‌ ‌ ‌ ‌ ‌ ‌ ‌ ‌ ‌ ‌ ‌ ‌ ‌ ‌ ‌ ‌ ‌ ‌ ‌ ‌ ‌ ‌ ‌ ‌ ‌ ‌ ‌
🏆 Do You Know These 5 Groundbreaking Women?
Tuesday, March 22, 2022
Plus: Is now a good time to invest? And a NEW crypto event. ‌ ‌ ‌ ‌ ‌ ‌ ‌ ‌ ‌ ‌ ‌ ‌ ‌ ‌ ‌ ‌ ‌ ‌ ‌ ‌ ‌ ‌ ‌ ‌ ‌ ‌ ‌ ‌ ‌ ‌ ‌ ‌ ‌ ‌ ‌ ‌ ‌ ‌ ‌ ‌ ‌ ‌ ‌ ‌ ‌ ‌ ‌ ‌ ‌ ‌ ‌ ‌ ‌ ‌ ‌ ‌ ‌ ‌ ‌ ‌ ‌ ‌ ‌ ‌ ‌ ‌ ‌ ‌ ‌ ‌ ‌
🌿 This Week: A Super-Packed Schedule for Spring!
Monday, March 21, 2022
Including: A brand-new event on how to prep your budget in the months ahead. ‌ ‌ ‌ ‌ ‌ ‌ ‌ ‌ ‌ ‌ ‌ ‌ ‌ ‌ ‌ ‌ ‌ ‌ ‌ ‌ ‌ ‌ ‌ ‌ ‌ ‌ ‌ ‌ ‌ ‌ ‌ ‌ ‌ ‌ ‌ ‌ ‌ ‌ ‌ ‌ ‌ ‌ ‌ ‌ ‌ ‌ ‌ ‌ ‌ ‌ ‌ ‌ ‌ ‌ ‌ ‌ ‌ ‌ ‌ ‌ ‌ ‌
💸 All About Interest Rates
Thursday, March 17, 2022
The Fed raised rates yesterday. Here's what you need to know. ‌ ‌ ‌ ‌ ‌ ‌ ‌ ‌ ‌ ‌ ‌ ‌ ‌ ‌ ‌ ‌ ‌ ‌ ‌ ‌ ‌ ‌ ‌ ‌ ‌ ‌ ‌ ‌ ‌ ‌ ‌ ‌ ‌ ‌ ‌ ‌ ‌ ‌ ‌ ‌ ‌ ‌ ‌ ‌ ‌ ‌ ‌ ‌ ‌ ‌ ‌ ‌ ‌ ‌ ‌ ‌ ‌ ‌ ‌ ‌ ‌ ‌ ‌ ‌ ‌ ‌ ‌ ‌