Bloomberg - Evening Briefing - Global outrage
President Joe Biden said Vladimir Putin should be tried for war crimes as the U.S. and European Union consider more sanctions to further punish Russia—this time for an alleged mass killing of civilians that's fueled global outrage. The EU condemned atrocities committed against Ukrainian civilians that were discovered as Russia withdrew from around Kyiv, including allegations of torture and executions. Ukraine said more than 400 dead civilians have been found in the towns around Kyiv. In a statement on behalf of the 27-nation bloc, EU chief foreign envoy Josep Borrell blamed the occupying Russian forces for the dead bodies seen strewn across the streets of Bucha. "The Russian authorities are responsible for these atrocities, committed while they had effective control of the area," Borrell said. "The massacres in the town of Bucha and other Ukrainian towns will be inscribed in the list of atrocities committed on European soil."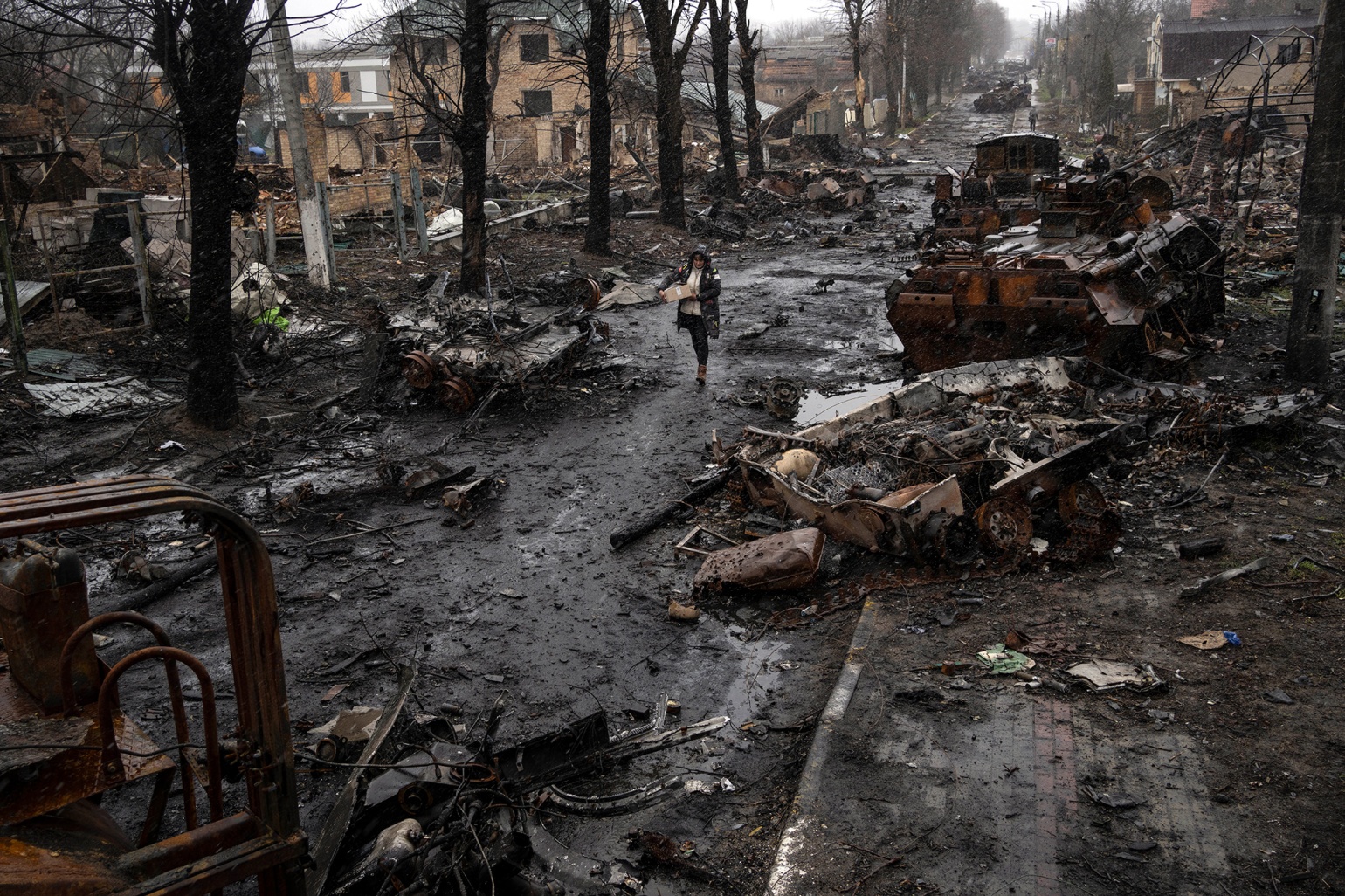 A woman walks past destroyed Russian tanks in Bucha, near Kyiv, on April 3. Ukrainian authorities say hundreds of dead civilians have been discovered as Russians move their troops away from the capital. Photographer: Rodrigo Abd/AP Photo
Ukraine said Moscow's attacks were ongoing, including on the besieged port city of Mariupol as well as Odessa, as the world's attention focused on what Ukraine's President Volodymyr Zelenskiy—who just visited Bucha—said was evidence of Russian-perpetrated genocide. The Kremlin has denied the allegations. The Defense Ministry in Kyiv and U.S. officials said Russia is regrouping to gain a tactical advantage in the east and south, storing fuel and organizing hospitals for an influx of wounded as it prepares for a new offensive. Zelenskiy has called for tougher sanctions against Russia when the G-7 meets this week. But despite global condemnation of Putin and a corporate exodus, some Russian products are still in demand. The metals industry, for example, is still buying up Russian supply. —Natasha Solo-Lyons
Bloomberg is tracking the coronavirus pandemic and the progress of global vaccination efforts.
Here are today's top stories
Bucha's atrocities aren't the first to be attributed to Russia's military, Clara Ferreira Marques writes in Bloomberg Opinion, and they may not be the last. Retreating soldiers are leaving behind evidence of brutal civilian killings, she writes. Absent further action to make this war too costly for the Kremlin, this will not be a one-off.
Worried about the omicron subvariant? Newer Covid-19 mutations emerging in China and the rise of a potentially more transmissible strain in the U.K. has recast the spotlight on the ongoing risk of the coronavirus. The World Health Organization said a hybrid of two omicron strains—BA.1 and BA.2—that was first detected in the U.K. and dubbed XE could be the most transmissible variant yet. 
Morgan Stanley says "the bear market rally is over." The recent rebound in equity markets will prove short-lived, one of Wall Street's most vocal bears said on Monday, advising investors to seek refuge in bonds.
Elon Musk is diversifying the world's largest fortune with a 9.2% stake in Twitter. Twitter shares surged after the Tesla CEO's purchase—which now makes him the largest shareholder in the company—was revealed Monday in a regulatory filing.
Tech shares drove gains in American stocks Monday, powered by Twitter. But Starbucks declined after founder Howard Schultz suspended a share-buyback plan. Here's your markets wrap.  
The pause on student-loan payments has been a financially transformative experience for many Americans, allowing them to pay down debt, improve their credit scores and save for the first time. But with the forbearance period scheduled to end May 1, those struggling with college debt fear they'll slip back into precarious financial positions. 
Over a dozen superyachts have been impounded or seized in European ports in the past five weeks as part of sweeping sanctions leveled at Russian billionaires. Authorities have now seized at least 13 Russian superyachts worth a combined $2.25 billion, with vows of more to come.
What you'll need to know tomorrow
Apple wants its staff to start coming back to its multibillion-dollar suite of global offices. Employees are required back in the office at least once a week by April 11, twice a week by the end of the month, and on Mondays, Tuesdays, and Thursdays by May 23. But the company's relatively inflexible remote-work policies are inspiring some employees tolook elsewhere for work. Apple knows corporate employees—using its products as tools—can capably work from home. So why can't its own staff?
Like getting the Evening Briefing? Subscribe to Bloomberg.com for unlimited access to trusted, data-driven journalism and gain expert analysis from exclusive subscriber-only newsletters.
Get the latest from Bloomberg on fixed income. The Weekly Fix is an email with the latest fixed income news, charts, and insights. Sign up here to start getting it in your inbox on Fridays.
Before it's here, it's on the Bloomberg Terminal. Find out more about how the Terminal delivers information and analysis that financial professionals can't find anywhere else. Learn more.
Download the Bloomberg app: It's available for iOS and Android.
Key phrases
Older messages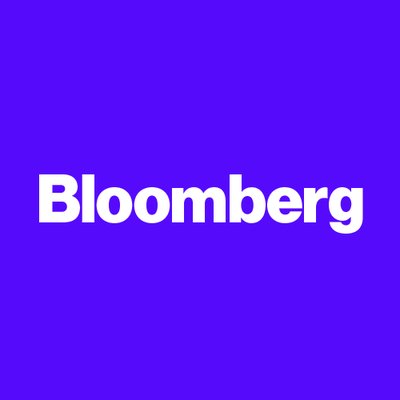 Corporate America's big raise
Saturday, April 2, 2022
Bloomberg Weekend Reading View in browser Bloomberg Follow Us Get the newsletter Last year was the most profitable for American corporations since 1950. Profits surged 35%, driven by strong household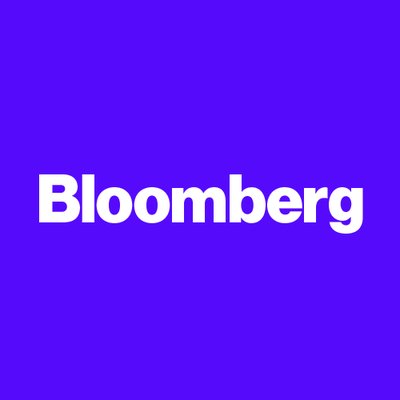 War crosses into Russia
Friday, April 1, 2022
Bloomberg Evening Briefing View in browser Bloomberg Russia claimed two Ukrainian military helicopters crossed its border and attacked an oil-storage facility in the city of Belgorod, which if true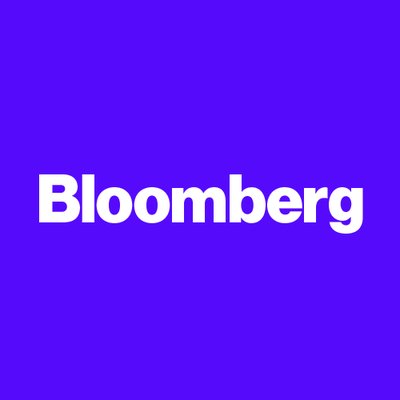 Russia gives Chernobyl back
Thursday, March 31, 2022
Bloomberg Evening Briefing View in browser Bloomberg NATO allies reiterated their doubts about Kremlin promises to withdraw troops from around the Ukrainian capital of Kyiv, saying instead Vladimir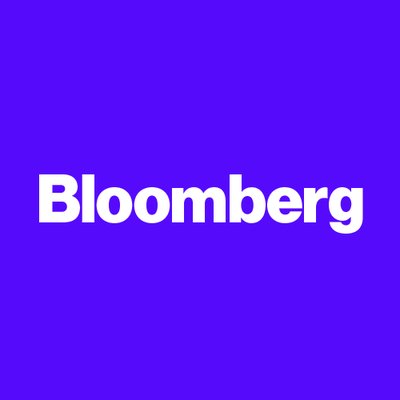 Russia's debt vultures
Wednesday, March 30, 2022
Bloomberg Evening Briefing View in browser Bloomberg On Tuesday, Russia announced it would pull back forces from around the Ukrainian capital of Kyiv and alluded to positive developments in peace talks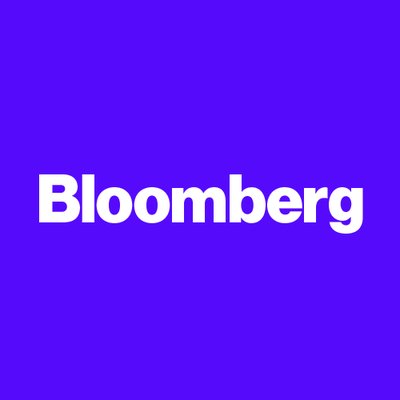 It's not a "retreat"
Tuesday, March 29, 2022
Bloomberg Evening Briefing View in browser Bloomberg The Kremlin says it's pulling back some of its troops around the Ukrainian capital of Kyiv as cease-fire talks in Turkey appear to yield some