360Learning - The average L&D salary is…
Is money a taboo topic in your household? What about on a coffee date with friends? At the lunch table at work? When does it pay to talk about compensation, and when is discretion the best policy?

If you want our two cents, salary transparency goes a long way in giving employees what they really deserve. It also empowers people to make smarter career decisions, which is why we surveyed over a thousand American and British L&D professionals about their salaries. We asked how much they make, what professional challenges stand in their way, and what has most helped them advance in their careers. (If you want to brush up on your French, you can check the survey results from France, too).

As we learned from our Great Resignation studies, while compensation is a critical factor, it isn't everything–people also expect meaningful work with the right learning support. We want to acquire new skills in the flow of work, whether through learning to incorporate product management principles into our L&D approach, helping transform our companies into a Learning Organization, or better understanding 'how we do things around here'.

So, how does your salary stack up? Dive into our survey results to find out! Don't forget to join the L&D Collective and connect with us on LinkedIn, Facebook, and Twitter!

🤓🤓🤓🤓🤓🤓


2022 US L&D Salary Benchmark Report


Are American L&D practitioners getting the professional development guidance they deserve? We surveyed 255 US learning and development specialists about their compensation, career aspirations, and challenges. We crunched the numbers to uncover the common factors that lead to higher salaries (hint: it's probably not what you think), and offer advice for L&D pros looking to take the next big step in their career.
This study makes a lot of cents

--------------------------------

2022 UK L&D Salary Benchmark Report


We surveyed 1,010 UK L&D professionals to uncover the top compensation and professional development trends in 2022. In doing so, we found some fascinating insights into just how much L&D folks make, how big the gender pay gap really is, and the biggest challenges people face in getting the career they want. Check out the rest of our findings here-and discover our top tips for demonstrating learning impact and getting your fair share.
How does your paycheque stack up?
--------------------------------

L&D Masterclass Lesson 3: How to Really Meet Your Learners Where They Are


"Trying to remove questions of culture from someone's performance or development is like trying to remove the egg from a cake. It's simply not possible." In lesson three of our L&D masterclass with David James, we show you how to meet learners where they are by offering people the support they really need to excel within your organization. From shaping learning initiatives to match specific roles to harnessing subject-matter experts, it's all here.
Piece of cake

--------------------------------

Malt Shares Their 5-Step Roadmap For Transforming Into a Learning Organization
Starting a new role in L&D is tough. Starting a new role in L&D at a fast-growing scale-up is even tougher. That's why we're thrilled that L&D Collective member Julien Martino, Head of Talent and People Development at Malt, let us in on how he scaled the freelance marketplace's learning and development program. Step one? Align with leadership.

Transform me

--------------------------------

Incorporating Product Management Principles Into Your L&D Approach: A 5-Step Framework by Anne-Marie Burbidge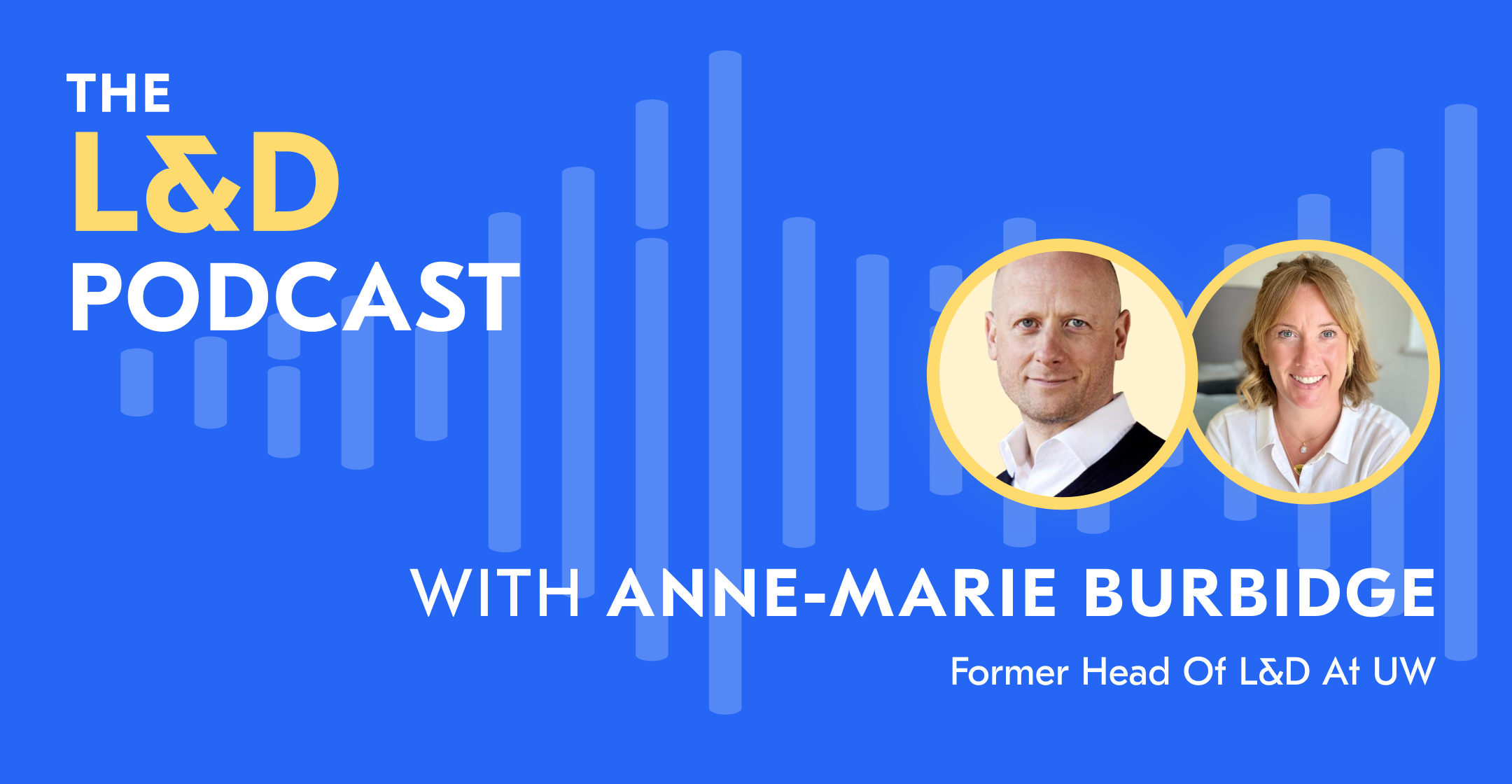 More L&D leaders are using product management thinking to drive a greater focus on delivering demonstrable and meaningful learning results. But what does the combination of product management and L&D look like in reality? In this podcast recap, David James speaks to Anne-Marie Burbidge who has been applying the principles of product management to her L&D strategy to answer this critical question in five steps.

1, 2, 3, 4, 5

--------------------------------

Live Event: How IDEA Public Schools Helps New Teachers Learn in the Flow of Work


Each year, IDEA Public Schools welcomes 1,200-1,500 new teachers to help drive the best possible learning outcomes for its more than 70,000 students in Texas, Southern Louisiana, and Florida. So, how does IDEA help each new hire to get ready fast? It's all about peer-driven workflow learning based on internal expertise. Join Richel Raich-Cantu, Director of On-Demand Training at IDEA Public Schools, on May 25 at 10am EDT / 4pm CET to hear more.
Great IDEA


And that's it from me this week! 💛,
Joei from 360Learning
P.S. If you have any questions or feedback, hit reply – I read every email and will get back to you personally.

What does 360Learning do? | Have a real person show you live
If you no longer wish to receive these emails, click on the following link: Unsubscribe

Older messages
[You're Invited] How to create your workforce of the future
Tuesday, May 17, 2022
Hello Historically, L&D teams have mapped out skills needs on a time horizon of 3-5 years. Today, that just doesn't cut it. Now, the optimal mix of skills and capabilities changes every 6-12
A question of timing
Thursday, May 12, 2022
The right support at the right moment can work wonders. A dinner invitation you really should've said yes to. A missed stock opportunity. An ice cream that melts before you can enjoy it. Some
[Beyond Retro x 360Learning] webinar is today
Tuesday, May 10, 2022
Hello , Last chance to register to today's webinar "Beyond Retro: The secret to solving critical business challenges with peer-driven L&D! Ashley Emerson, then L&D Manager at Beyond
[Last chance] Beyond Retro x 360Learning Webinar - it's tomorrow
Monday, May 9, 2022
Hello , IIf you're in L&D, you know how hard it can be to keep up with the pace of course creation. That's especially true when you're rolling solo. This is something Ashley Emerson at
Let's get off on the right foot
Thursday, May 5, 2022
In L&D and in life, beginnings are everything. Your first day of school. The starting paces of a marathon. The date that became the beginning of a lasting love story. Beginnings are important.