Bloomberg - Evening Briefing - Pelosi takes on China
US House Speaker Nancy Pelosi is expected to visit Taiwan on Tuesday, ignoring Chinese threats of reprisals if her trip to the island democracy takes place. Pelosi would become the first sitting speaker to visit Taiwan in 25 years: It would be a landmark move by the third-highest US elected official and may raise the risk of a military confrontation, given China's long-held stance that Taiwan is its territory. A meeting between Pelosi and Taiwan President Tsai Ing-wen could happen on Wednesday, though Pelosi's schedule is still in flux. China says its military would take unspecified action if the California Democrat visits and that it will not "sit idly by." The Biden administration has in turn warned Beijing not to do anything rash. "We will not take the bait or engage in saber rattling," National Security Council spokesman John Kirby said. "At the same time, we will not be intimidated. We will keep operating in the seas and the skies of the Western Pacific as we have for decades." —Natasha Solo-Lyons
Bloomberg is tracking the coronavirus pandemic and the progress of global vaccination efforts.
Here are today's top stories
US equities snapped a three-day rally amid some hawkish comments from Federal Reserve officials and data showing slower growth in the manufacturing sector. The S&P 500 fell and the tech-heavy Nasdaq 100 was little changed after rising as much as 1.1%. Here's your markets wrap.
Moscow is leaning toward rejecting a prisoner swap unless it gets two Russians in return for the two Americans the US wants released.
Germany has little time to lose to avert an energy shortage this winter that would be unprecedented for a developed nation. And it's just the beginning of a crisis that will ripple across Europe. 
Apple is tapping the high-grade bond market with a sale in up to four parts. The longest portion of the offering, a 40-year security, may yield around 150 basis points over US Treasuries. 
The Bank of England this week is expected to push through the biggest interest-rate increase in 27 years and unveil its strategy for unwinding some of the £895 billion ($1.1 trillion) of stimulus it delivered over the past decade.
A man who died in India after testing positive for monkeypox in the United Arab Emirates may be Asia's first fatality linked to the global outbreak.
The Grosvenor dynasty, which traces the origins of its multibillion-dollar fortune to a dowry from the parents of a 12-year-old bride, has passed its main source of wealth down the male line for centuries. The new twist for the Grosvenors: Women are increasingly playing a major role at the family's namesake investment firm.
What you'll need to know tomorrow
Nearly one in five dishwashers in the US—totaling 17 million households—sit idle largely because people think they're ineffective and wasteful. Both assumptions, it turns out, are wrong. Modern models only use about 10% of the water that cleaning dishes by hand does, according to the Environmental Protection Agency. P&G wants to take advantage of this fact, which has the added benefit of being touted by pro-environment groups, by pumping out a steady stream of ads highlighting it alongside Cascade product upgrades.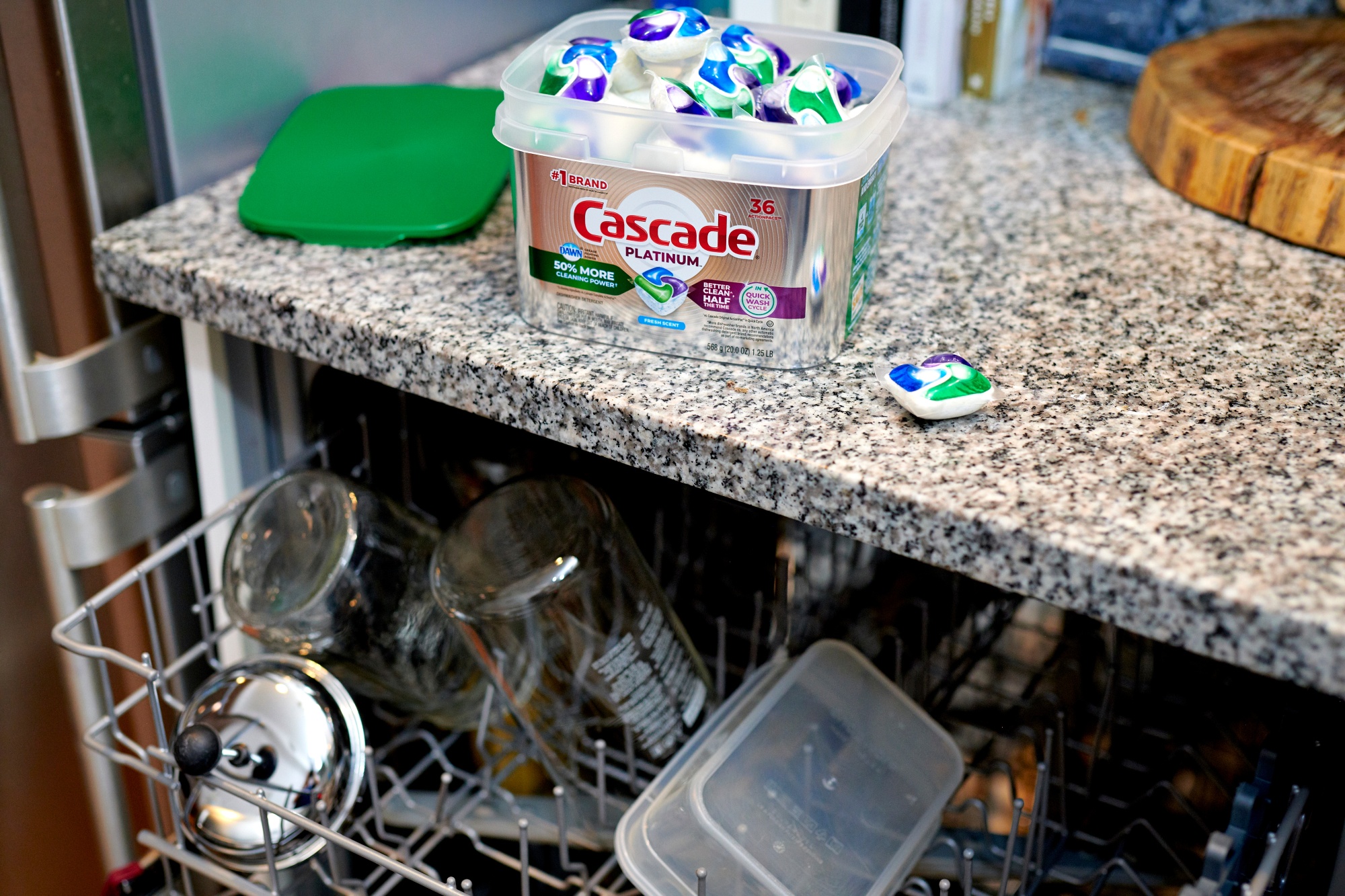 Get the Bloomberg Evening Briefing: If you were forwarded this newsletter, sign up here to receive it in your mailbox daily along with our Weekend Reading edition on Saturdays. 
Bloomberg Technology Summit: The global economy is being redesigned amid surging inflation, the Covid-19 pandemic, Russia's war on Ukraine and the current bear market. Join Bloomberg Live in London and virtually on Sept. 28 to hear Europe's business leaders, policymakers, entrepreneurs and investors explain how they're adapting to this environment and discuss strategies to create business models that foster growth and innovation. Register here.
Like getting this newsletter? Subscribe to Bloomberg.com for unlimited access to trusted, data-driven journalism and subscriber-only insights.
Before it's here, it's on the Bloomberg Terminal. Find out more about how the Terminal delivers information and analysis that financial professionals can't find anywhere else. Learn more.
Older messages
Saturday, July 30, 2022
Bloomberg Weekend Reading View in browser Bloomberg Follow Us Get the newsletter So is it a recession or not? The US economy shrank for a second straight quarter, which to some technically means a
Friday, July 29, 2022
Bloomberg Evening Briefing View in browser Bloomberg Euro-zone inflation climbed to another all-time high, supporting calls for the European Central Bank to follow up its first interest-rate hike since
Thursday, July 28, 2022
Bloomberg Evening Briefing View in browser Bloomberg Thursday brought more sobering data as far as the recession-risk debate is concerned. The US economy shrank for a second straight quarter with high
Wednesday, July 27, 2022
Bloomberg Evening Briefing View in browser Bloomberg President Joe Biden is to speak with Chinese leader Xi Jinping on Thursday amid fresh tensions over Taiwan. The first conversation between the two
Tuesday, July 26, 2022
Bloomberg Evening Briefing View in browser Bloomberg The word recession seems to be in every other headline these days, but a shift in how US consumers are spending just landed with a thud in the Wall