Bank failure response - Saudi-Iran normalization deal - 2023 Oscar winners
13 MAR 2023
Facts, not fear.
TRENDING TOPICS
Bank failure response • Texan sues over abortion • Saudi-Iran normalization deal • Military force against cartels • 2023 Oscars
FEATURED UNDER-REPORTED STORIES
Non-college education • Russian microwave attacks • Dry farming opportunities
You are on the free plan of The Factual


Get a free month of Premium for referring just 1 friend.


TRENDING TOPICS, MOST CREDIBLE STORIES
#1 in U.S. News • 145 articles
How is the federal government responding to the failure of Silicon Valley Bank?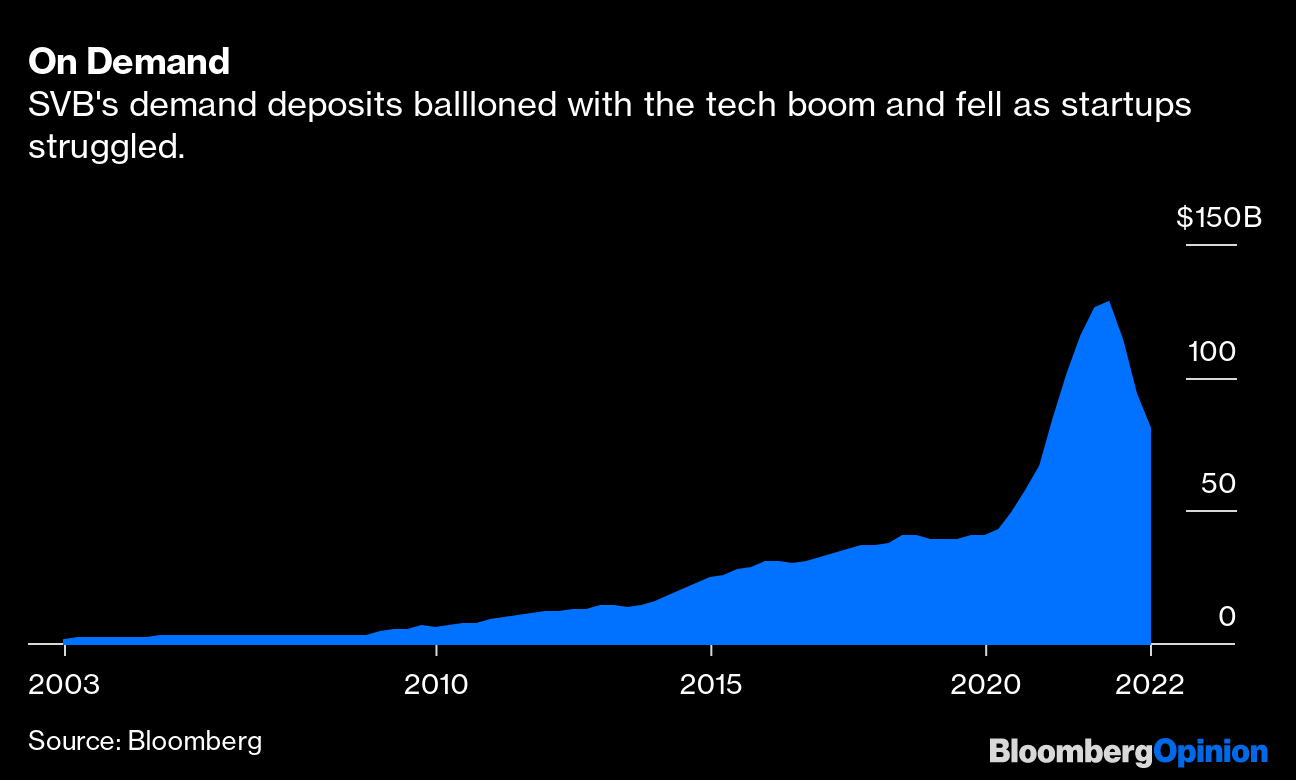 Source: Bloomberg
Summary

Last Friday Silicon Valley Bank, a major lender among tech start-ups, became the largest bank to collapse since the 2008 financial crisis. Following that, New York's Signature Bank was closed as it showed signs of failure. On Sunday federal regulators said they had resolved to guarantee all borrowers for both banks access to their deposits.

The Biden administration said depositors would be able to access their funds even past the $250,000 usually insured by the Federal Deposit Insurance Corporation. About 89% of the bank's deposits are not covered by the FDIC. Officials said taxpayers would not bear the costs, as the Deposit Insurance Fund has sufficient funds, and insisted that there would not be a bailout of the bank.

It remains unclear how long it will take before some bigger clients will be able to fully access their deposits. Experts told the Associated Press they do not expect the failure to spread to the overall banking system, and that the issue appears limited to the tech sector.

Highly-rated - last 48 hrs
After SVB failure, US guarantees all deposits to stem fallout.
Reuters (Center) • Factual Grade 80% • 4 min read

Different political viewpoint


A major bank failed. Here's why it's not 2008 again.
Associated Press (Moderate Left) • Factual Grade 72% • 4 min read
Selected long-read


"Bloodbath" may not be descriptive enough for Silicon Valley Bank failure.
Hot Air (Right) • Factual Grade 73% • 14 min read
#2 in U.S. News • 12 articles
On what grounds is a Texas man suing women for wrongful death?




In what appears to be the first lawsuit of its kind under a Texas abortion ban, Houston-area man Marcus Silva is suing three friends of his ex-w...


Full summaries, images, and headlines for subscribers only.
One payment. Once a year. $25

Upgrade Now


#1 in World News • 58 articles
Why did China broker a deal to normalize Iran-Saudi relations?




On Friday Saudi Arabia and Iran agreed to restore diplomatic relations. The two severed ties in 2016, but have had a bitter rivalry for decades, and support opposite sides in Yemen's civil war. The talks we...


Full summaries, images, and headlines for subscribers only.
Free your time. Get rid of multiple news feeds.

Upgrade Now


#2 in World News • 17 articles
Why are a few US lawmakers calling for military action against Mexican cartels?




The recent kidnapping of four Americans in Mexico has renewed calls from Republican lawmakers for US military involvement against drug cartels. Rep. Dan Crenshaw (R-TX), former Attorney General William Barr, and...


Full summaries, images, and headlines for subscribers only.
Just the facts. Just about $2/mth.

Upgrade Now


TODAY'S POLL
Should Congress authorize the US to use military force against drug cartels?
All votes are anonymous. This poll closes at: 9:00 PDT
Should the top 0.1% be taxed on their overall wealth?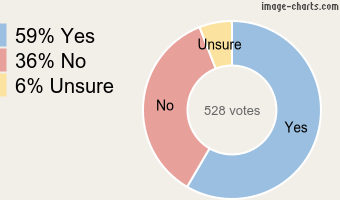 528 votes, 77 comments
Context: President Biden proposes federal budget that includes a "billionaire's tax" that counts unsold assets as income.
HIGHLIGHTED COMMENTS
" Yes - Let's look at this rationally, without the emotional fear that "they're coming for my money." 1st, The 25% tax would not physically impact the person's being taxed. It's numbers on a page. 2nd most of that wealth is out of circulation, which is bad for the economy. 3rd most of that wealth was accrued due to windfall. It wasn't earned. 99% of our population will benefit from the recirculation of that $."
" No - Unrealized wealth (e.g. unsold stock) should not be taxed. There is no telling what that wealth wi..."
" Unsure - The top .1% can afford it, but most of them are far more attached to their money than are most of the rest ..."
#1 in Culture News • 53 articles
Who were the biggest winners in the 2023 Academy Awards?




"Everything Everywhere All at Once" was the biggest winner of the 2023 Academy Awards. The film, which received 11 nominations, won seven awards including Best Picture. Daniel Kwan and Daniel Sc...


Full summaries, images, and headlines for subscribers only.
Multiple perspectives + Quick summaries = $25/yr

Upgrade Now


The Factual app. Faster reading. Always ad-free.
UPDATES & BREAKING NEWS

HIGHLY CREDIBLE, UNDER-REPORTED STORIES

EDITOR'S PICKS

Got feedback? Just reply to this newsletter and we'll respond within 48 hours.
Was this email forwarded to you? Sign up now to get The Factual in your inbox.
You received this email because you signed up for The Factual newsletter. Unsubscribe here.
The Factual, 55 E 3rd Ave, San Mateo, CA 94401, USA
Older messages