🧙‍♂️ Stop asking what other creators charge for sponsorships
Hey there,
Heads up: the Fast-Action Bonus of FREE access to my Gifted To Paid course ($500 value) ends at midnight tonight!
​
When my wife and I were starting out as creators, we had NO IDEA what to charge for a sponsorship.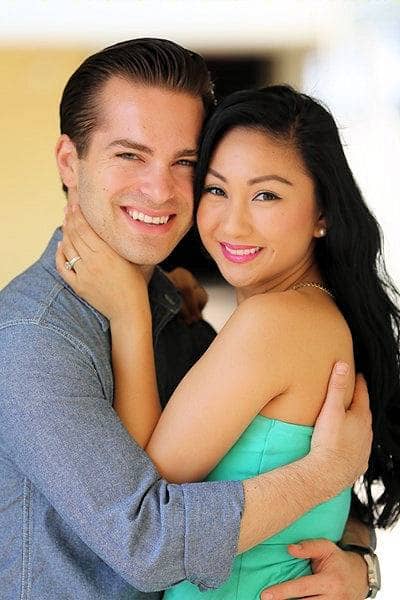 So we did what we thought was the most logical thing...
We asked our creator friends how much they charged. 😅
And wow, was it all over the map.
Some with WAY larger platforms than us were charging a lot less...and some with way SMALLER platforms were charging a lot MORE. 🙃
Some had media kits with a "pricing" page featuring standardized packages that brands could choose from. 😬
Some said, "Oh, I don't have pricing. I just take whatever the brand offers." 😳
We realized that crowdsourcing our rates was not going to work.
And honestly?
I was sick and tired of having no idea whether we had completely lowballed ourselves...
...OR if we just lost the deal by quoting way over their budget.
So, I set out to educate myself.
I read every book about negotiation strategy that I could find.
I thought deeply about our value proposition as creators and how to articulate that to brands.
But most importantly, I simply refused to take the easy way out by quoting the brand something "safe."
And don't get me wrong, "safe" rates can help pay your bills.
I acknowledge that 100%.
But a huge amount of people look at being a creator as a fun hobby.
My perspective?
STAYING a creator... is a business.
And a business can only succeed when its revenue is predictable.
So that's why I created The Sponsorship Wheel.
​
It'll allow you to finally go full-time (or stay full-time) with your creator business and build the life you want.
But unless you learn to excel at each of these 8 steps, your sponsorship income will forever be difficult to predict.
The first step is figuring out your strengths and weaknesses.
So if you wanna receive a personalized report about which areas of your sponsorship strategy you can improve the most...
Say tuned because I'll tell you more about how in a few days. 😉
But if you'd like a more guided approach to implementing the Sponsorship Wheel into your business strategy in the meantime...
I'm stoked to announce that enrollment for Brand Deal Wizard is now OPEN! 🥳
Note: If you're not quite ready for the program but would still like to stay on my newsletter (and receive paid sponsorship opps), CLICK HERE to opt-out of my launch emails! No sweat either way.
What is Brand Deal Wizard ?
My proven 4-week LIVE course where I'll teach you how to find & negotiate your dream sponsorships so that you stop leaving thousands on the table
I will teach you my step-by-step process for how we made $850K+ last year, largely from sponsorships.
Brand Deal Wizard is bigger and better than ever. This will be my 9th time running the program and the results that my alumni have gotten are downright ridiculous. 👇
"Within 2 weeks, I signed $30K in contracts...now I'm making $40K-50K a month."
*This is an exceptional result; the typical creator will see a moderate increase in revenue.
Here's a breakdown of how the program works:
Week 1 - Creating a Sustainable Sponsorship Strategy & Pitch Plan
Why? So that you can become more disciplined with the brands you work with
Week 2 - Ninja Negotiation Strategies and Pricing Power Moves
Why? So that you can maximize your profits *and* strengthen your relationships with brands
Week 3 - Flawless Partnership Execution Framework
Why? So that brands & companies constantly say you're the most professional creator they've ever worked with
Week 4 - Nurturing Brands for Income Stability & Long-Term Relationship Building
Why? So that previous brands hire you again and new brands pay you more since you deliver results
​
I'll send you some more info tomorrow but just a heads up, I'm expecting demand for this cohort to be the highest yet.
There are 817 creators on the waitlist and because it's very, very important to me that the cohort is intimate...
I'm capping enrollment at 50 creators this time to provide the best possible experience for those who secure a spot.
Ready to grab yours? 👇
Talk tomorrow!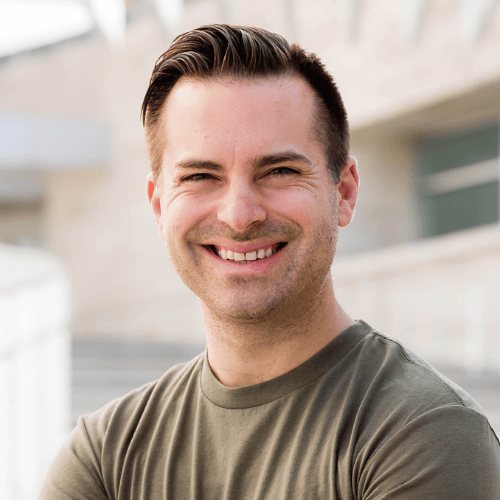 Justin Moore | Creator Wizard
7172 Regional St. #140, Dublin, CA 94568
Not getting what you need?

Unsubscribe

Key phrases
Older messages
🧙‍♂️ "You made $878K last year?!"
Monday, June 12, 2023
breakdown of our income from last year ‌ ‌ ‌ ‌ ‌ ‌ ‌ ‌ ‌ ‌ ‌ ‌ ‌ ‌ ‌ ‌ ‌ ‌ ‌ ‌ ‌ ‌ ‌ ‌ ‌ ‌ ‌ ‌ ‌ ‌ ‌ ‌ ‌ ‌ ‌ ‌ ‌ ‌ ‌ ‌ ‌ ‌ ‌ ‌ ‌ ‌ ‌ ‌ ‌ ‌ ‌ ‌ ‌ ‌ ‌ ‌ ‌ ‌ ‌ ‌ ‌ ‌ ‌ ‌ ‌ ‌ ‌ ‌ ‌ ‌ ‌ ‌ ‌ ‌ ‌ ‌ ‌ ‌ ‌ ‌ ‌
🧙‍♂️ FREE Brand Deal Wizard Masterclass!
Monday, June 12, 2023
Hey there, If you're wondering whether Brand Deal Wizard will be a good fit for you... I'm doing a super in-depth FREE masterclass on what you can expect 👇 What: Brand Deal Wizard Masterclass​
🧙‍♂️ Paid Sponsorships with Danone, eSalon, FURminator, Nature's Miracle, aden & anais, More Labs, and many more [June 1]
Thursday, June 1, 2023
PLUS Secret research on California Prunes, Now Foods, and Huel ‌ ‌ ‌ ‌ ‌ ‌ ‌ ‌ ‌ ‌ ‌ ‌ ‌ ‌ ‌ ‌ ‌ ‌ ‌ ‌ ‌ ‌ ‌ ‌ ‌ ‌ ‌ ‌ ‌ ‌ ‌ ‌ ‌ ‌ ‌ ‌ ‌ ‌ ‌ ‌ ‌ ‌ ‌ ‌ ‌ ‌ ‌ ‌ ‌ ‌ ‌ ‌ ‌ ‌ ‌ ‌ ‌ ‌ ‌ ‌ ‌ ‌ ‌ ‌ ‌ ‌ ‌ ‌ ‌