The U.S. government said Americans should avoid traveling to Japan, with the country under a state of emergency over a widening Covid-19 outbreak that has sown doubt about Tokyo's plan to host the Olympics in less than two months. Coronavirus infections in the U.S. rose last week at the slowest pace of the pandemic, but at the same time, the Centers for Disease Control and Prevention warned that under-vaccinated areas could become hot spots for a mutation of the virus first detected in India. In Singapore, Changi Airport will impose stricter measures at its terminals to safeguard against further Covid-19 transmission there. Here is the latest on the pandemic. —David E. Rovella
Bloomberg is tracking the progress of coronavirus vaccines while mapping the pandemic globally and across America. 
Here are today's top stories  
China's corporate bond tab currently stands at a mind-numbing $1.3 trillion of domestic debt payable in the next 12 months. That's 30% more than what U.S. companies owe, 63% more than in all of Europe and enough money to buy Tesla—twice. What's more, it's all coming due at a time when Chinese borrowers are defaulting on onshore debt at a record-breaking pace. This could get messy.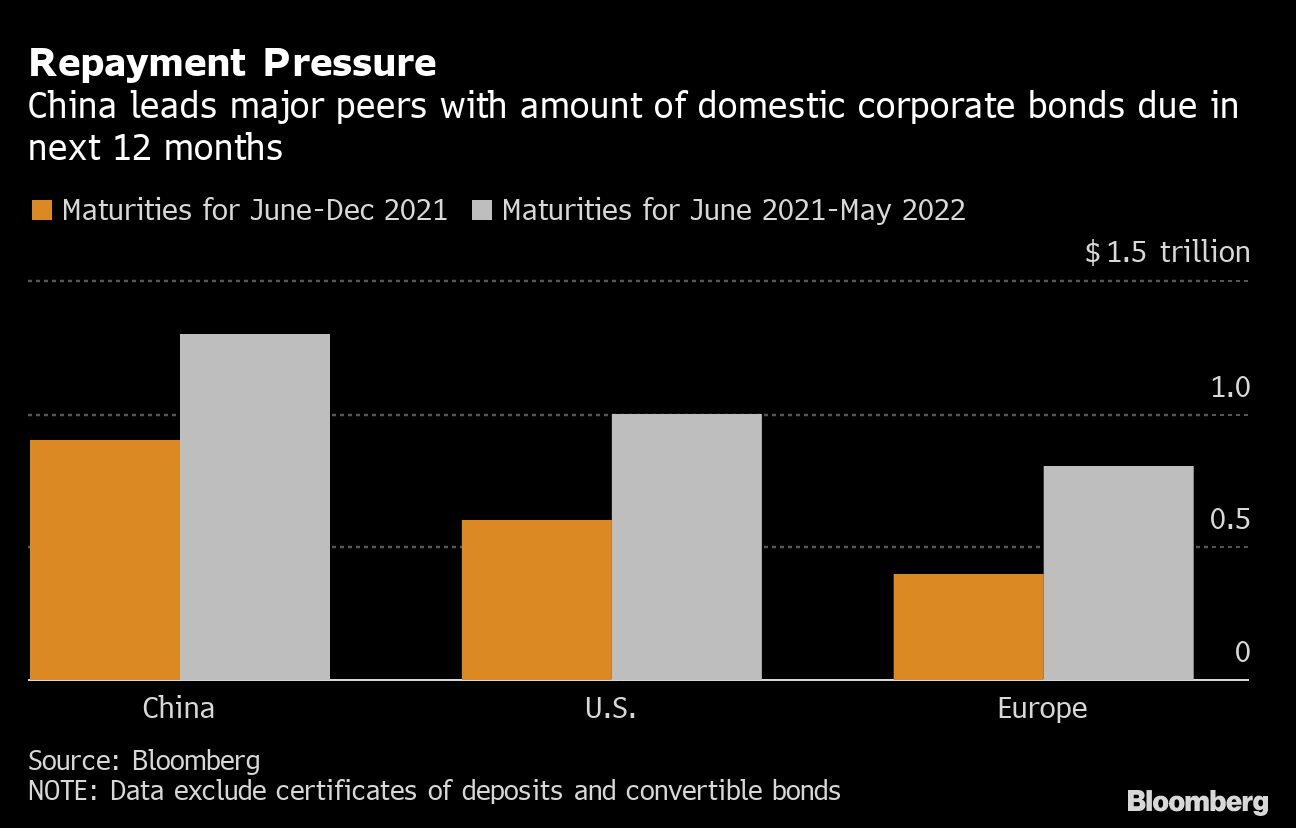 Belarus is coming under intense pressure after the forced landing of a commercial airliner in what various governments (except Russia) deemed an unprecedented effort by the nation's autocratic leader to capture a dissident journalist. European Union leaders urged airlines to avoid Belarus airspace and are looking to ban flights from the country over its diversion of a Ryanair Holdings plane and detention of Belarusian journalist Raman Pratasevich. The 27 leaders are considering further sanctions against President Alexander Lukashenko's administration at a two-day summit in Brussels. German Chancellor Angela Merkel called the incident "without precedent" and said explanations from Belarus weren't credible. The president of Lithuania called the move, which included military aircraft, "state terrorism."
Technology shares led gains in U.S. stocks. Ten out of the 11 groups in the S&P 500 rose, while the Nasdaq 100 outperformed major equity benchmarks amid a rally in giants such as Apple, Amazon and Tesla. But the big news on Monday was reserved for battered Bitcoin: The world's largest cryptocurrency soared after plunging as much as 18% on Sunday. Here is your markets wrap.
Ray Dalio said he would rather own Bitcoin than a bond. Should cryptocurrencies continue to gain traction, investors might decide to invest in them rather than government debt, the hedge fund giant said.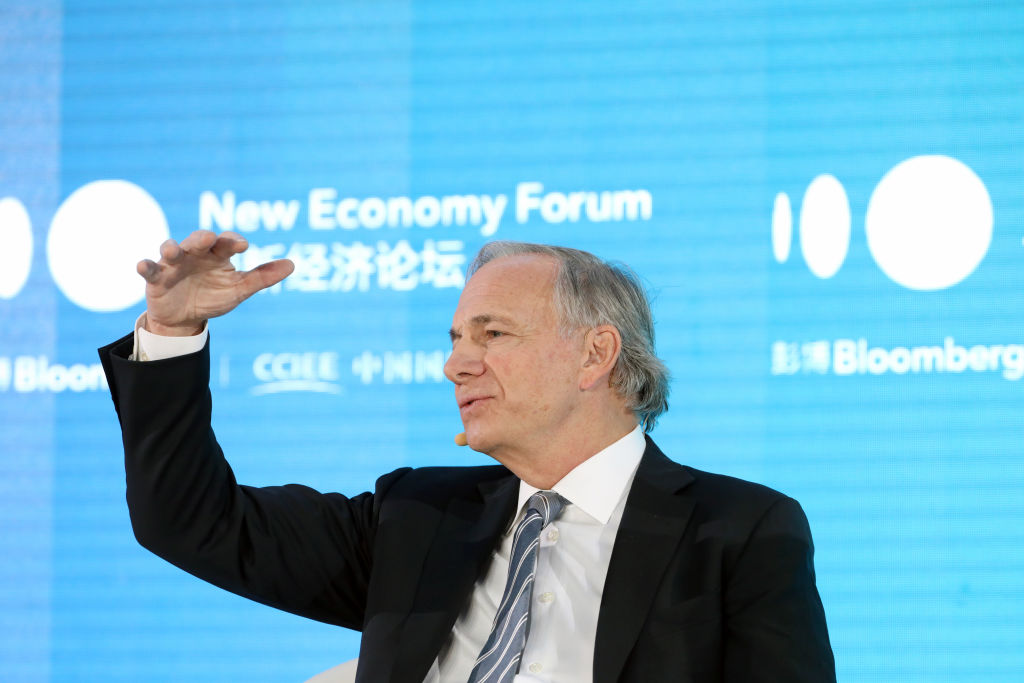 Ray Dalio  Photographer: Bloomberg 
Chia Network, a blockchain and digital currency platform founded by BitTorrent creator Bram Cohen, has more than doubled its valuation after raising $61 million from investors including Richmond Global Ventures and Andreessen Horowitz.
Amazon is poised to announce an acquisition of the Metro-Goldwyn-Mayer movie studio as soon as Tuesday, marking the e-commerce giant's biggest push yet into Hollywood.
Elon Musk says Tesla can develop a fully self-driving car without using laser-sensor technology. Which is strange, since the electric automaker has a contract for those kinds of sensors from Luminar Technologies for testing and development.
What you'll need to know tomorrow 
Paid Post
LinkedIn is rated #1 in delivering quality hires. Get $50 off your first job post on the world's largest professional network and only pay for results.
The main thing Ferrari will tell you about the 2021 Ferrari SF90 Stradale is how much of a bargain it is, reports Bloomberg Pursuits. The two-door coupe is the second hybrid from Modena's famed carmaker, the first being the La Ferrari of 2013. That car, which had 950 horsepower, cost more than $1.2 million when it debuted, and now goes for $4 million ($5 million for the convertible version). So maybe this new hybrid is a blue light special after all.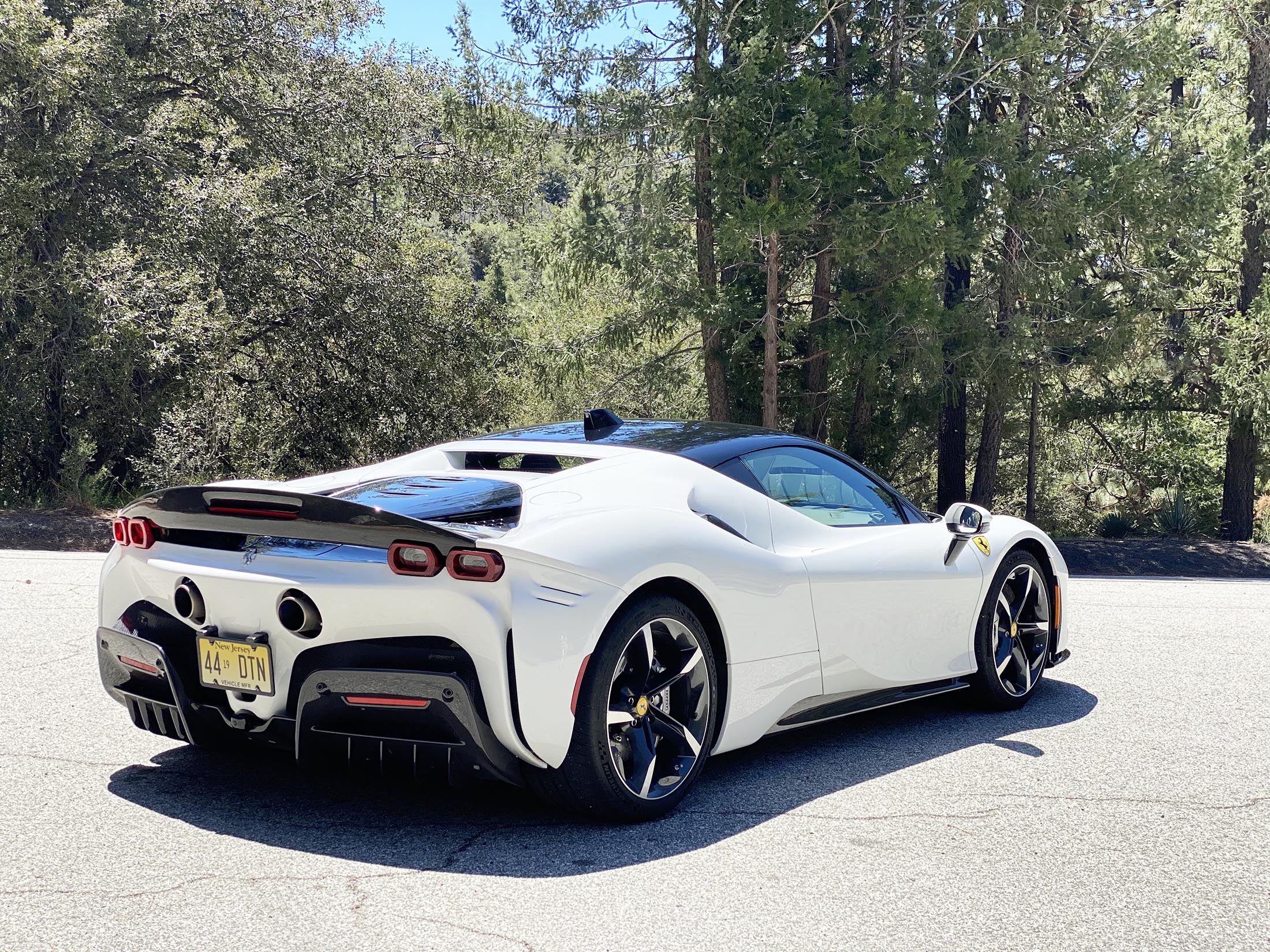 Like getting the Evening Briefing? Subscribe to Bloomberg.com for unlimited access to trusted, data-driven journalism and gain expert analysis from exclusive subscriber-only newsletters.
The CIO Exchange—Transforming Government Workspaces: Governments are undergoing a rapid digital transformation. Join us May 25 and hear from state and city chief information officers as they discuss how they're implementing and using new technology, with details on actual use cases, lessons learned and what's next. Register here.
Download the Bloomberg app: It's available for iOS and Android.
Before it's here, it's on the Bloomberg Terminal. Find out more about how the Terminal delivers information and analysis that financial professionals can't find anywhere else. Learn more.
Before it's here, it's on the Bloomberg Terminal. Find out more about how the Terminal delivers information and analysis that financial professionals can't find anywhere else. Learn more.
Download the Bloomberg app: It's available for iOS and Android.
Older messages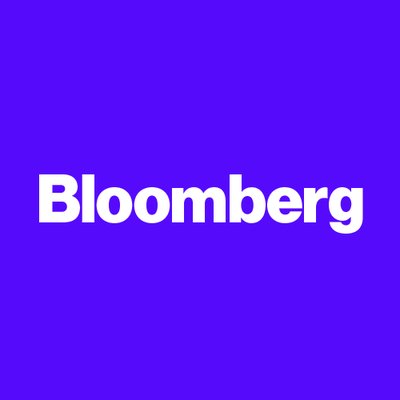 Elon 1, Bitcoin 0
Saturday, May 22, 2021
Bloomberg Follow Us Get the newsletter The wild ride of Bitcoin this week, fueled by Elon Musk's tweets, snuffed out speculative excesses and led to a broader reckoning for the troubled asset.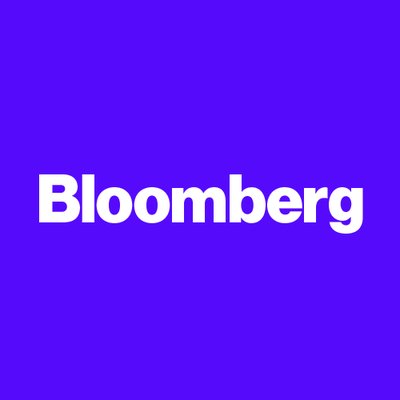 The billionaires' loophole
Friday, May 21, 2021
Bloomberg Among the richest on Wall Street, members of the rarefied world of private equity are wringing their hands over looming taxes and the closing of the "billionaires' loophole," as proposed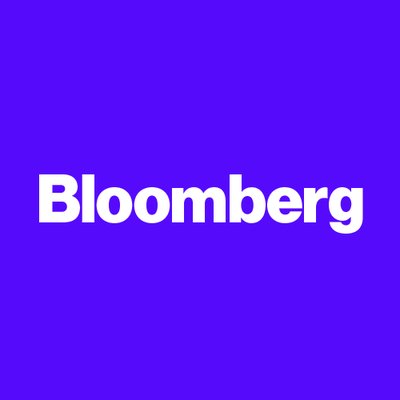 A bigger ransomware attack
Thursday, May 20, 2021
Bloomberg Technology companies led a rebound in US equities on Thursday after a report showing unemployment applications fell last week to a fresh pandemic low. The latest jobs report comes after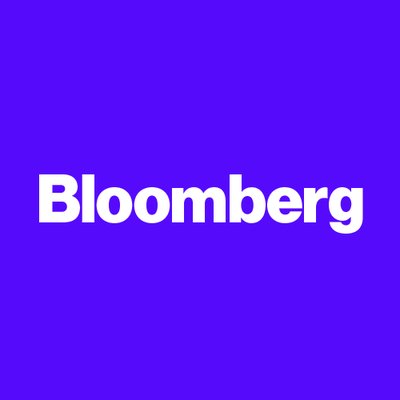 Bitcoin rises again
Wednesday, May 19, 2021
Bloomberg A 31% plunge in the morning. A 33% surge in the afternoon. Such was the wild ride Bitcoin took investors on Wednesday, lopping off billions of dollars in value before comments from some big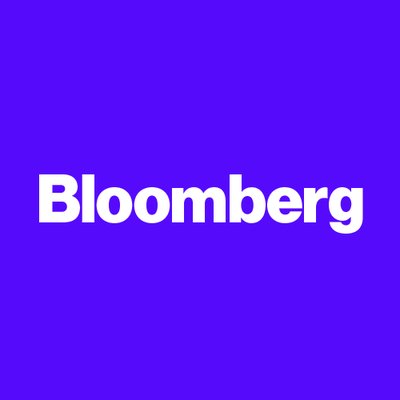 Crypto gets hammered
Tuesday, May 18, 2021
Bloomberg The Colonial Pipeline, the crucial US fossil fuel conduit debilitated by what federal authorities said was a foreign cyberattack, ran into trouble again, leaving customers in the dark about