At the direction of U.S. Senator Mitch McConnell of Kentucky and the urging of former President Donald Trump, Senate Republicans blocked a bill to create a 9/11-style, bipartisan commission to investigate the Jan. 6 insurrection by Trump's followers. The move avoids a high-profile review of the deadly siege by far-right extremist groups and others that could extend into 2022, when midterm elections are scheduled. Senate Majority Leader Chuck Schumer accused Republicans of seeking a political shield by blocking an independent probe of the unprecedented attack on Congress and the U.S. Capitol. He said "Trump's big lie," the Republican's false statements about the 2020 election, had enveloped the GOP party completely. — Margaret Sutherlin
Bloomberg has launched a new section called Odd Lots, an expansion of our popular markets podcast with Executive Editors Joe Weisenthal and Tracy Alloway. Become a Bloomberg.com subscriber to get access to Odd Lots exclusives on the latest market crazes, the weekly newsletter and much more. Evening Briefing subscribers get 40% off.
Here are today's top stories  
President Joe Biden issued his first full $6 trillion budget proposal, detailing ambitions to dramatically expand the size of the government. New spending would be paired with significant tax increases on corporations and the wealthy, which are predicted to bring in $3.6 trillion over a decade. But Congress controls the purse strings, and with Republicans almost uniformly opposed to Biden's budget priorities and tax proposals, he and Congressional Democrats face a tough road to passage.
Retail trading favorite AMC, which topped a $10 billion valuation Thursday, lost momentum Friday. Bitcoin slumped 7%, nearing levels seen in last week's crypto meltdown, and U.S. traders are bracing for fresh volatility over the long weekend. Markets overall were higher Friday after consumer spending numbers rose in April. Here's your markets wrap.
A new probe is uncovering how badly Brazil botched its Covid-19 response. Last August, when the country emerged as one of the worst hit nations, Pfizer offered to set aside as many as 70 million doses of the BioNTech vaccine it was helping develop. It got no answer. So it made the offer again. And then a third time. And still, no answer.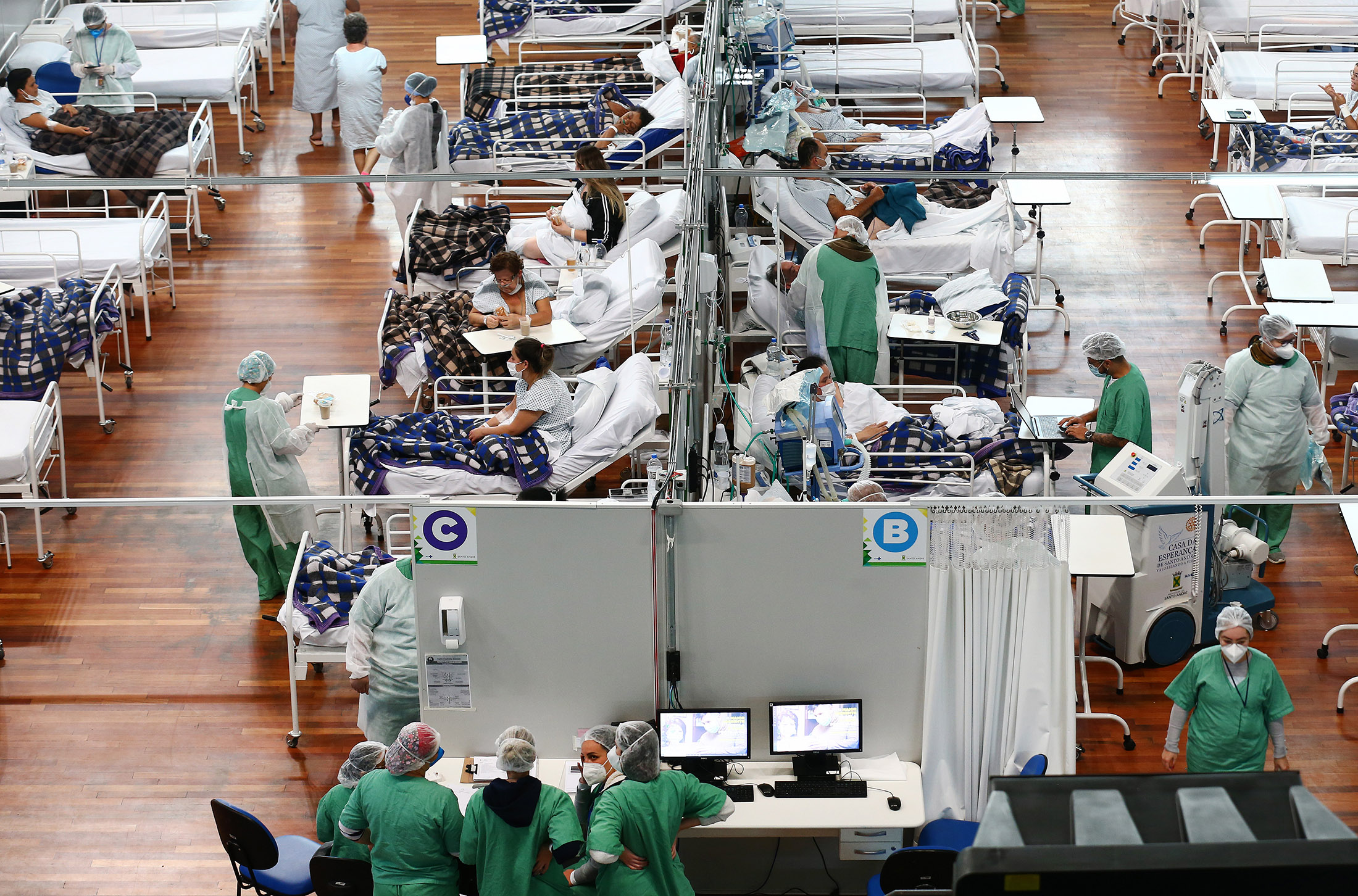 Healthcare workers treat Covid-19 patients on May 17 at a field hospital set up in Santo Andre, Brazil. Photographer: Mario Tama/Getty Images South America
Credit Suisse is cutting ties with SoftBank, distancing itself from a key backer to Lex Greensill's collapsed supply-chain finance empire following allegations of conflict of interest. The bank is reviewing its risk and client relationships after being hit by the twin collapses of Greensill and Archegos Capital Management, the latter of which is now under investigation by the U.S. Justice Department. 
Few infrastructure projects better highlight the scope of the problem facing the U.S. than the Gateway project. Amtrak's proposed $11.6 billion passenger-rail tunnel between New York and New Jersey received long-delayed environmental clearance Friday. It's the project's biggest step forward in years.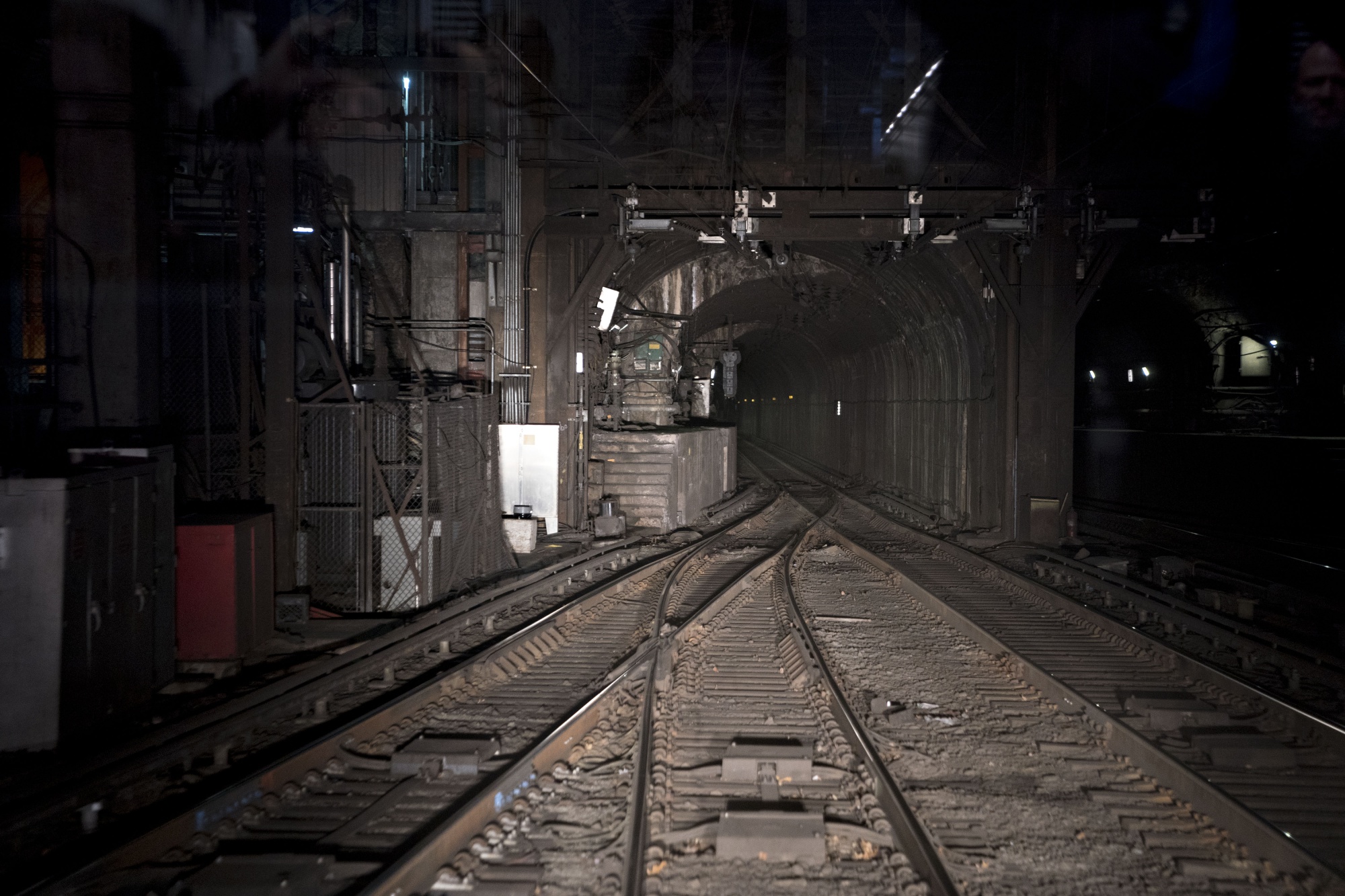 Train tracks run through the North River Tunnel on Amtrak's northeast corridor line between Weehawken, New Jersey, and Manhattan. Photographer: Andrew Harrer/Bloomberg
Health regulators in the European Union approved the Pfizer-BioNTech Covid-19 vaccine for children aged 12-15, the first approved for use in kids in the bloc. The U.S. is taking a closer look at vaccine "passports" for international travel, Homeland Security Secretary Alejandro Mayorkas said, opening the door to voluntary measures to prove vaccination status abroad. Here's the latest on the pandemic. 
A small northern suburb of Chicago became the first city in the U.S. to promise reparations. Now, a flood of questions have arisen in the Illinois community, including whether the payments should be called reparations at all.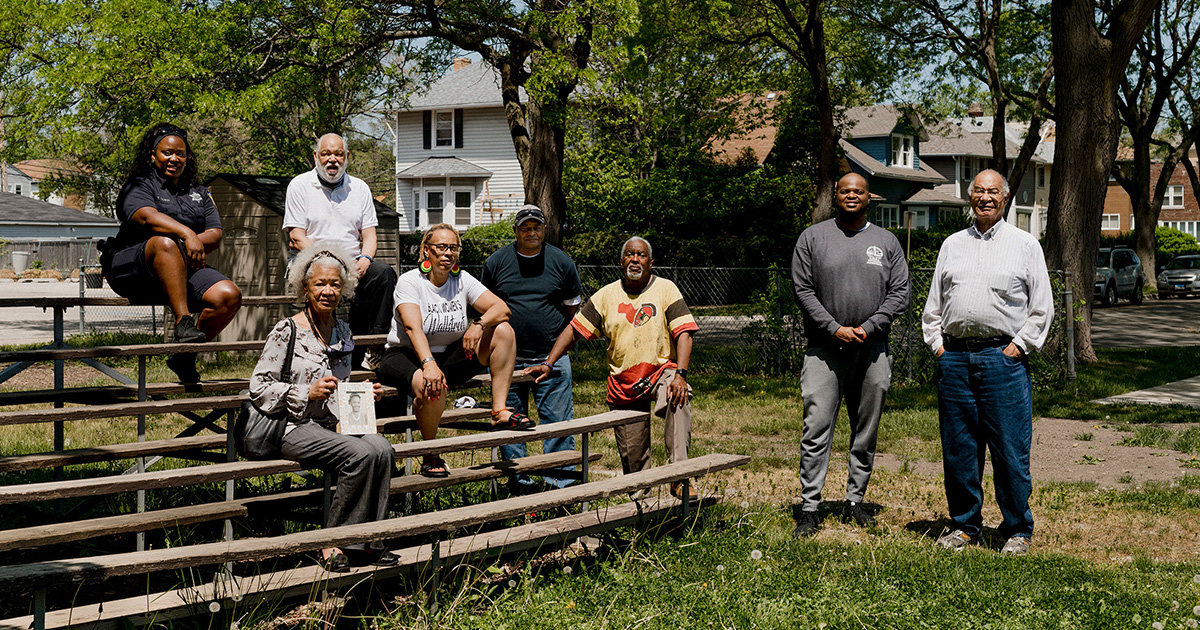 Some of the residents eligible for Evanston, Illinois, reparations program.  Photographer: Lyndon French for Bloomberg Businessweek
What you'll need to know tomorrow 
Paid Post
LinkedIn is rated #1 in delivering quality hires. Get $50 off your first job post on the world's largest professional network and only pay for results.
Despite bans in China and the U.S., the global ivory trade is still flourishing at $23 billion annually. The EU's proposed near total ban might help build momentum toward a global clampdown, but conservationists worry the recent surge in elephant killings isn't a last gasp by poachers, but rather the final chapter for an iconic mammal that will soon cease to exist.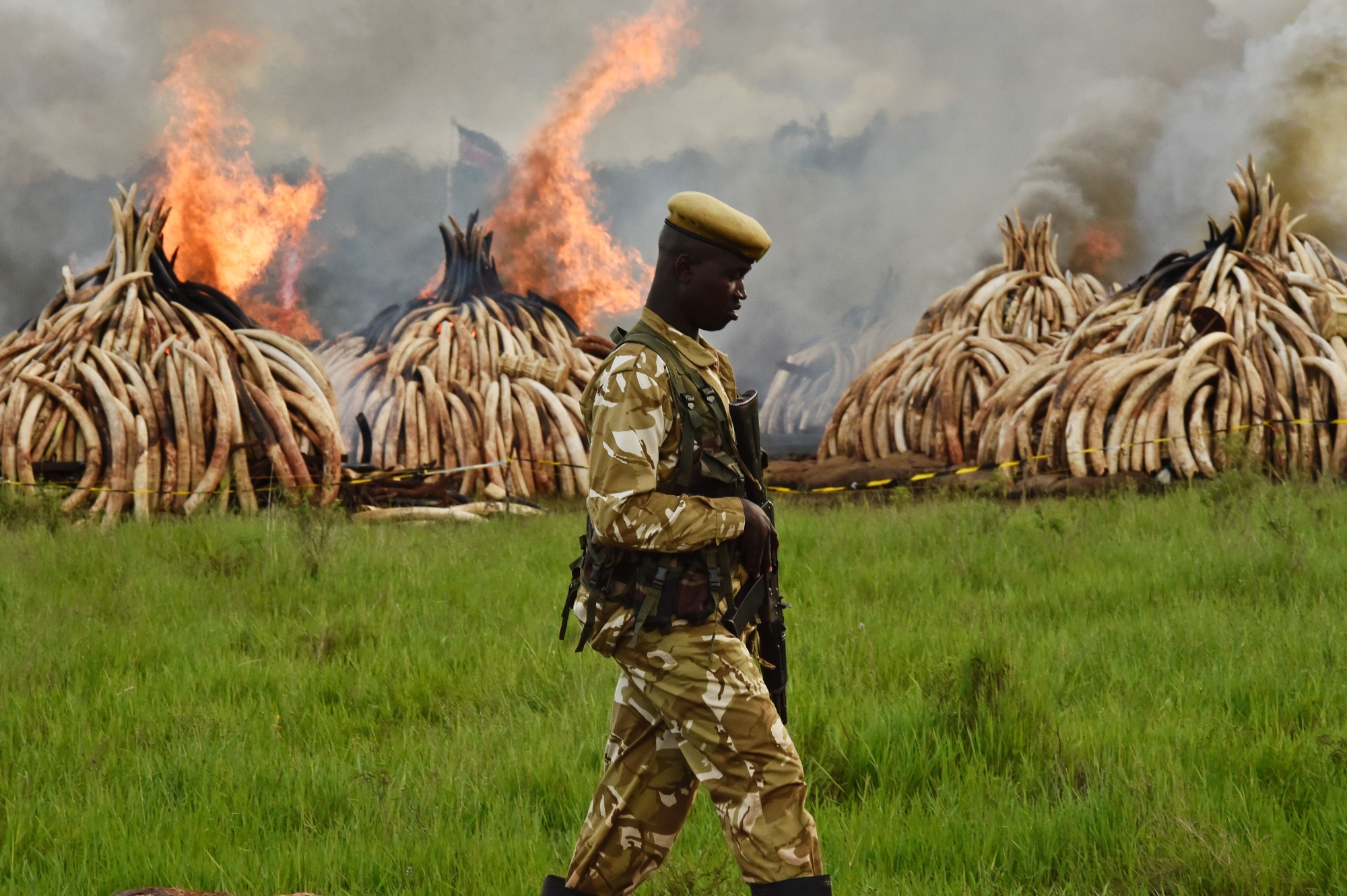 As countries like Kenya and Tanzania stepped up anti-poaching patrols and smuggling enforcement, criminals shifted their activity to other regions. Photographer: Carl de Souza/AFP
Like getting the Evening Briefing? Subscribe to Bloomberg.com for unlimited access to trusted, data-driven journalism and gain expert analysis from exclusive subscriber-only newsletters.
The Qatar Economic Forum, Powered by Bloomberg: Join the world's top policymakers and business leaders June 21-23 as they lay out a blueprint for the next stage of global growth. This virtual event centered on Doha will feature more than 100 decisionmakers, including H.E. Akbar Al-Baker, Group CEO of Qatar Airways; Clare Akamanzi, CEO of the Rwanda Development Board; and Stephen Schwarzman, co-founder of The Blackstone Group. Register here with code BNEWS
Download the Bloomberg app: It's available for iOS and Android.
Before it's here, it's on the Bloomberg Terminal. Find out more about how the Terminal delivers information and analysis that financial professionals can't find anywhere else. Learn more.
Before it's here, it's on the Bloomberg Terminal. Find out more about how the Terminal delivers information and analysis that financial professionals can't find anywhere else. Learn more.
Download the Bloomberg app: It's available for iOS and Android.
Older messages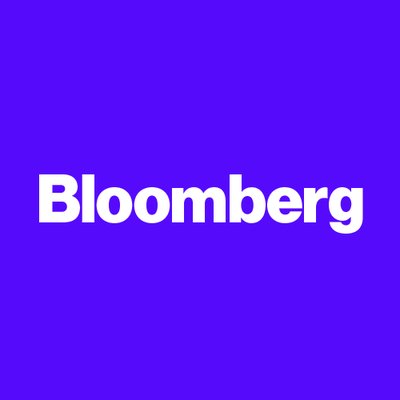 Rise of the 'dead zones'
Thursday, May 27, 2021
Bloomberg AMC Entertainment Holdings capped its best trading session in four months, pushed higher by eager retail investors who celebrated vaulting the company's market value to a record $13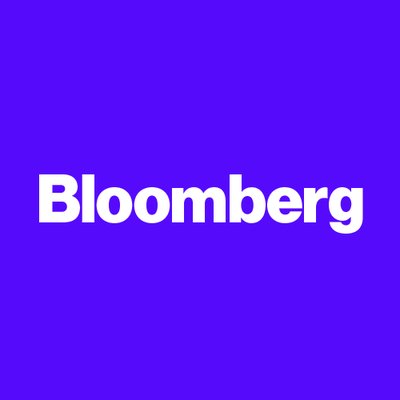 Where Covid came from
Wednesday, May 26, 2021
Bloomberg US President Joe Biden said he ordered the US intelligence community to "redouble" its effort to determine the origin of the coronavirus, including whether it came from a Chinese lab accident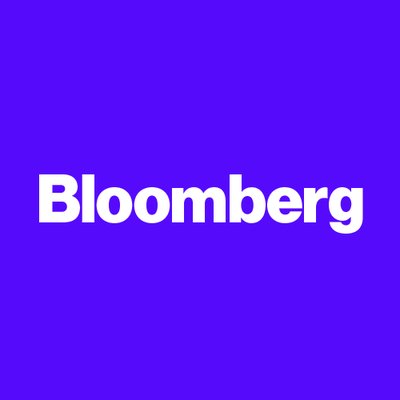 Biden versus Putin
Tuesday, May 25, 2021
Bloomberg One year after George Floyd was murdered in broad daylight by Minneapolis cop Derek Chauvin, America from its boardrooms to Congress continues to grapple with its response. In Washington,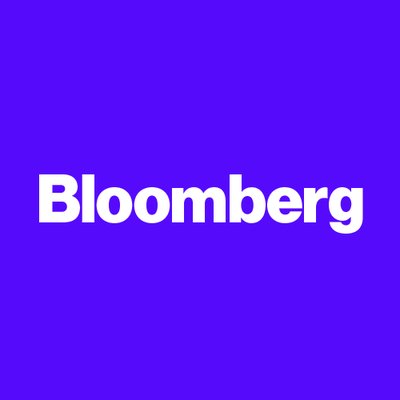 China's debt threat
Monday, May 24, 2021
Bloomberg The US government said Americans should avoid traveling to Japan, with the country under a state of emergency over a widening Covid-19 outbreak that has sown doubt about Tokyo's plan to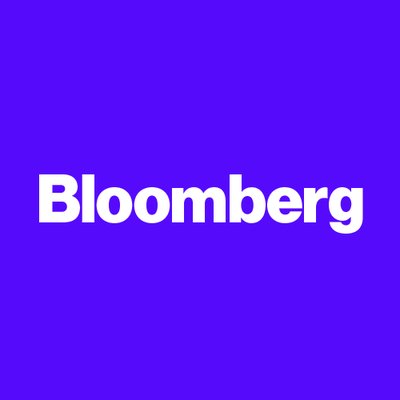 Elon 1, Bitcoin 0
Saturday, May 22, 2021
Bloomberg Follow Us Get the newsletter The wild ride of Bitcoin this week, fueled by Elon Musk's tweets, snuffed out speculative excesses and led to a broader reckoning for the troubled asset.