SEO Digest #3: Google Link Spam Update, SERP Experiments and more

Hi Reader,
We've handpicked top pieces of content from all around the SEO community from the past week. Here's everything you need to stay up to date on new developments in search.
Search updates straight from the source
Google is rolling out link spam update
Google's been continuously fighting shady link-building schemes and this week they've introduced a change big enough to warrant a name — link spam update. From the post, it looks like the main focus is on affiliate links and guest posts, which Google asks us to tag as paid links.
FAQ schema, product pages, and more questions from office-hours
John Mueller addresses audience questions in weekly Google SEO office-hours. Of particular interest this week were questions about why Google would suddenly remove FAQ schema from a website and how to rank product pages.
Core Web Vitals replace page speed factors
Perhaps stating the obvious, but, in case you needed a confirmation, John Mueller replies on Twitter that yes, page experience factors have now replaced page speed factors.
How does user feedback impact search results?
It doesn't. Here are 3 minutes and 37 seconds of John Mueller saying absolutely nothing as a part of the #AskGooglebot series on YouTube. Do not check it out unless you specifically enjoy John Mueller doing what he does best.
Cool stuff from the rest of the SEO world
The dos and don'ts of link building
On this week's episode of SEO Rant Podcast, Judith Lewis rants about bad links, good links, and how to approach link-building outreach properly.
Secrets of effective SEO discovery
An often overlooked part of onboarding new SEO clients is the process of discovering a client's true needs. Take a look at this discovery guide — it provides a list of detailed questions that'll help you align with your client's expectations.
Do Google posts affect local pack rankings? (experiment)
A small-scale experiment of regularly publishing Google posts for three GMB listings has seen no improvement in local pack rankings. Although it should be noted that Google posts' primary value is engagement, not rankings.
Adding "with video" to titles — surprising result (experiment)
Although the post does not reveal all the details of this experiment (duration, scale, etc.), it's still a curious insight into the ranking impact of adding "with video" to the title tags.
How to audit content on your website (template)
Christina Brodzky shares a handy template for auditing your website's content. Use it to decide whether to update, merge, remove, or monitor each piece of content — handy tool for prioritizing tasks for your content team.
How to optimize tags and tag managers for Core Web Vitals
Katie Hempenius discusses best practices for tags and tag managers, particularly how tags relate to page performance and individual Core Web Vitals metrics.
Take the survey on the state of technical SEO
If you have a minute, take this survey on the current state of technical SEO. The survey is run by Women in Tech SEO and Aira, it's fun to fill out, and the more of us do the more reliable the results.
Hottest threads from SEO forums
Reddit: How to deal with broken links on your website
It's been quiet on Reddit this week, so how about this thread on managing broken links on your website. Although the thread fails to mention WebSite Auditor, it's my duty to remind you that we offer broken link audit as a part of the technical optimization process.
BHW: How to get a do-follow link from Disqus
Rachmaninoff of BlackHatWorld shares a trick for getting do-follow links from Disqus, which usually automatically tags all links as no-follow and is not considered suitable for link-building.
Meme of the week
The sheer cuteness.. I can't.. Credit goes to Izzi Smith of Twitter.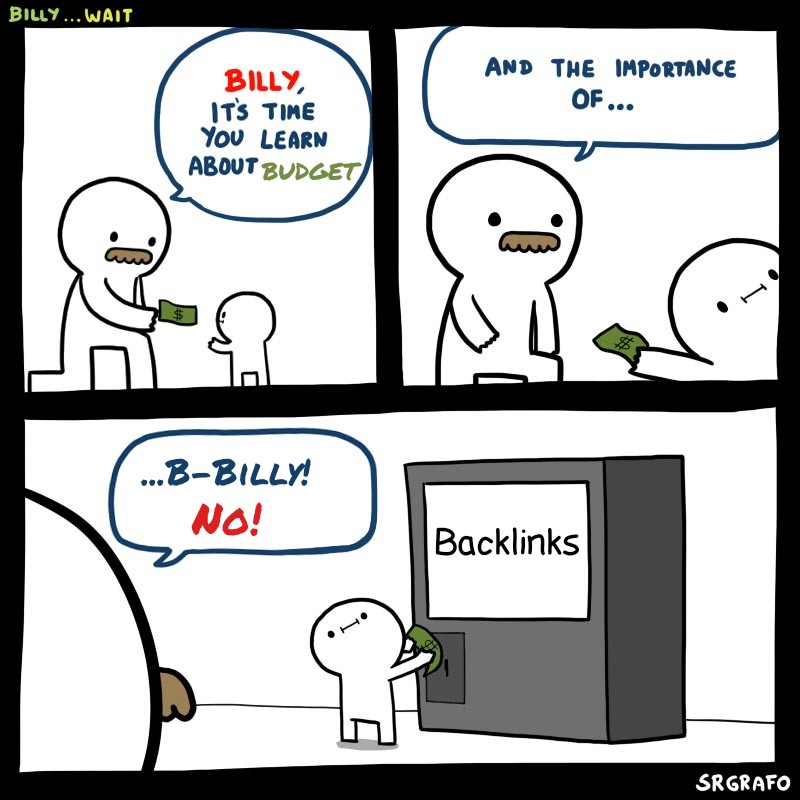 That's it for this week. Till next time!
---
Liked the digest? Share it with your friends:
Facebook | Twitter | LinkedIn | WhatsApp | Email
You are receiving this email because you subscribed to Link-Assistant.Com news. If you do not want to receive our email again, click to unsubscribe.

If you want to unsubscribe exclusively from this SEO digest, please contact our support in reply to this email.
Older messages

9-Step Guide to Pinterest SEO
Tuesday, July 27, 2021
Drive tons of traffic from Pinterest by following these optimization tips Hi Reader, With its 450M active users, Pinterest is your go-to place for boosting brand awareness and driving tons of traffic

SEO Digest #2: Google Explains Traffic Drops, Local SEO Checklist and more
Monday, July 26, 2021
Handpicked SEO news of the week straight from the source Hi Reader, We've handpicked top pieces of content from all around the SEO community from the past week. Here's everything you need to

Google My Business SEO: The Ultimate Guide for 2021
Wednesday, July 21, 2021
Claim your GMB listing now to boost your brand's online visibility, get more customers, and increase sales Hi Reader, Google My Business listing is the best (and free) way to boost your brand's

SEO Digest #1: Core Update Insights, GoDaddy Merchants, 101 SEO Tips and more
Sunday, July 18, 2021
Handpicked SEO news of the week straight from the source Hi Reader, We've handpicked top pieces of content from all around the SEO community from the past week. Here's everything you need to

Page Speed Optimization Checklist
Friday, July 16, 2021
Boost your site's page speed to minimize the impact of Google's Core Web Vitals Hi Reader, While Core Web Vitals is still rolling out, it's likely that page speed will now play a bigger