SEO Digest #6: Google Title Tag Update, New YouTube SERP + Freebie Inside

Hi Reader,
We've handpicked top pieces of content from all around the SEO community from the past week. Here's everything you need to stay up to date on new developments in search.
A freebie from SEO PowerSuite
We've put together a free Data Studio template for assessing your Core Web Vitals performance at a glance. The template consists of three segments: performance overview, performance by page, and opportunities for improvement.
Search updates straight from the source
The next phase for searching on YouTube
YouTube is introducing some new features in its SERP. The main one is that now there are chapter previews available on mobile — you can preview video chapters from the search results. This makes it especially important that your YouTube videos are optimized for search and its advanced features.
Why lab and field data can be different
Just in case you are still confused, here is a clarification on the differences between field and lab data. In particular when it comes to measuring Core Web Vitals. Both types of data are actually important, but they do have different applications in SEO.
Why does a site: query not show all my pages? (video)
As a part of the #AskGooglebot series, John Mueller explains why you shouldn't rely on the site: query when checking how many of your pages are indexed. Basically, the query is not meant to be comprehensive and a better way is to check your indexing in the Coverage section of Google Search Console.
Monetized websites, search experiments, and more! (podcast)
A bunch of Google folk exchange friendly banter, discuss website monetization, search experiments, and something about sheep. It's about as informative as you can expect a podcast to be, but perhaps you've got time to kill.
Cool stuff from the rest of the SEO world
Google title tag update: a highlight for extraction methods
Brodie Clark explores what is claimed to be a recent Google update on title tags. We already know that Google doesn't always use title and description tags to create our snippets. But now it seems Google can source titles from even more places on our websites: header tags, internal links, image alt text, or it can even make them up.
Fired to $165K in 8 months — SEO freelancing story
Nick LeRoy gives a detailed account of his journey from being fired to making an above decent living with freelance work. Of particular interest to me personally was the revenue breakdown by month as well as by the type of task/project.
How to create user & SEO friendly FAQs
Adam Riemer shares five best practices for creating FAQ pages that satisfy user intent, appeal to Google's algorithm, and fit the format of the People Also Ask block in SERP.
How to do keyword research in a language you don't speak
Lidia Infante puts together a step-by-step guide and a template on how to do keyword research in a language you don't speak.
Hottest threads from SEO forums
Reddit: What was the biggest mistake in your SEO strategy?
A few good insights from practicing SEOs. My favorite case was prioritizing desktop conversions over mobile conversions based on faulty data interpretation.
BHW: Three websites for placing high-authority backlinks
Although we do not endorse shady backlink practices, it's what most of the BlackHatWorld is about. This week, the most popular threads had to do with creating quick backlinks from high-authority websites: one, two, three.
A bit of SEO humor
Credit goes to @izzyonfire.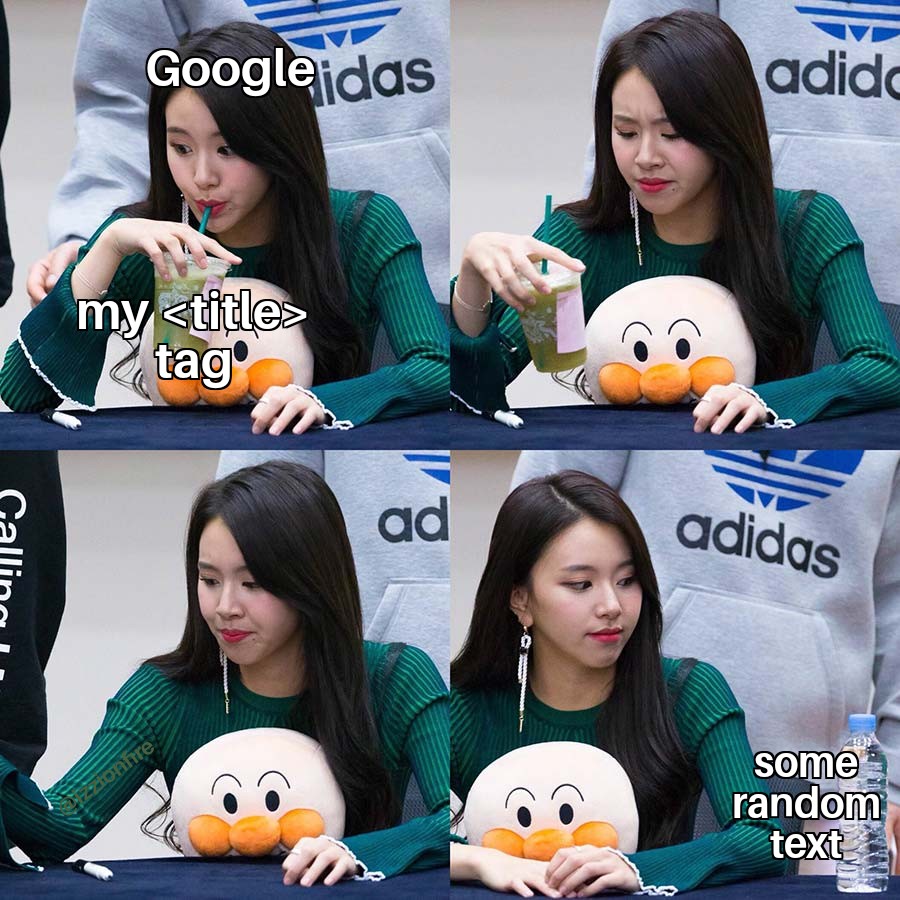 That's it for this week. Till next time!
---
Liked the digest? Share it with your friends:
Facebook | Twitter | LinkedIn | WhatsApp | Email
You are receiving this email because you subscribed to Link-Assistant.Com news. If you do not want to receive our email again, click to unsubscribe.

If you want to unsubscribe exclusively from this SEO digest, please contact our support or reply to this email.
Older messages

9 Ways to Sneak Your Product into a SERP
Wednesday, August 18, 2021
Learn about the 9 types of content you can build around your product to conquer the modern SERP Hi Reader, There are at least nine types of content you can use to sneak your products into a SERP. Often

SEO Digest #5: Core Web Vitals Workflow, Page Experience Tips and more
Sunday, August 15, 2021
Handpicked SEO news of the week straight from the source Hi Reader, We've handpicked top pieces of content from all around the SEO community from the past week. Here's everything you need to

SERP Analysis – Now in Rank Tracker
Friday, August 13, 2021
Analyze up to 50 competitors in SERP for any keyword, instantly Hi Reader, Want to know more about your search competitors? And factors, which helped them rank for a certain keyword? From now on, Rank

SEO Digest #4: Search Console Changes, CWV Disparities and more
Sunday, August 8, 2021
Handpicked SEO news of the week straight from the source Hi Reader, We've handpicked top pieces of content from all around the SEO community from the past week. Here's everything you need to

Search Intent & SEO: The Ultimate Guide for 2021
Thursday, August 5, 2021
Learn the 4 types of search intent and how to optimize for each of them Hi Reader, Creating content that matches search intent is critical if you want to dominate Google today. In this week's post,