👟 Unboxed This Week: Remembering Virgil Abloh's Legacy
Unboxed
This Week:

Remembering Virgil Abloh's Legacy
The world lost an icon yesterday. The sneaker and fashion industries and popular culture as a whole will never be the same. RIP Virgil Abloh.
adidas Yeezy 350 V2 "Blue Tint" returns

Union and Nike are dropping a Dunk Low soon

SoleSavy x Portland Trail Blazers partnership

Our conversation with Don C
Industry News
Virgil Abloh Passes Away after Private Battle with Cancer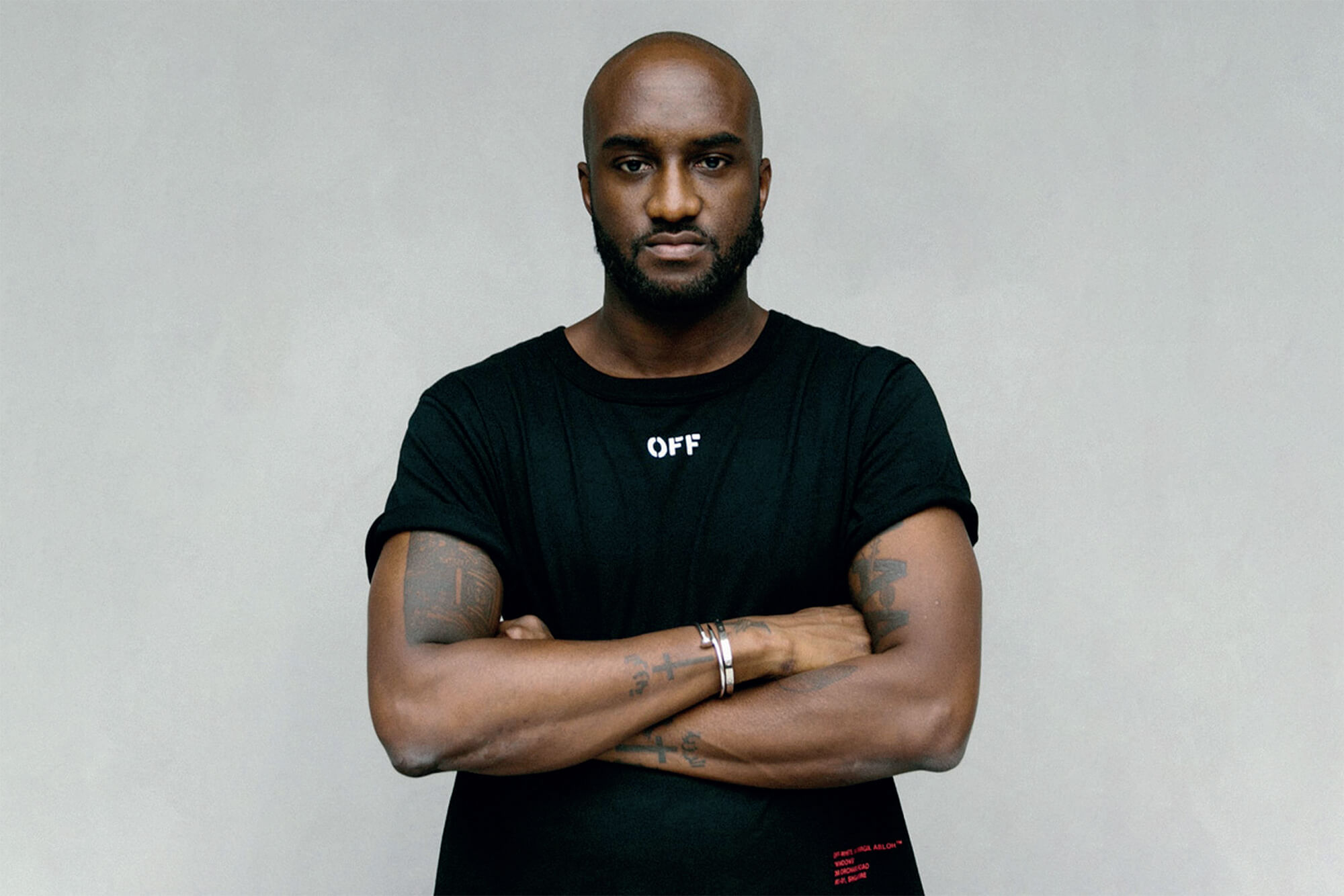 Time froze on November 28. The news that Virgil Abloh had passed away broke the internet and in a matter of seconds, the world reacted. Not the fashion world. Not the sneaker world. Not the music world. But the world. Virgil, 41, had been battling cardiac angiosarcoma, a rare form of cancer, since 2019.

It's still difficult to properly write the right words to capture who Virgil was and what he did. He was a visionary. He was an artist. He was a game-changer. He was a force. He was a once-in-a-lifetime creative. It started way before The Ten in 2016. From Pyrex Vision, to creative director of some of the best rap albums, to OFF-WHITE, to becoming the first Black artistic director at Louis Vuitton, and so much more, Virgil Abloh shifted the paradigm.

He merged music, streetwear, fashion, and sneakers in a nuanced way that celebrated the past while still having a visionary lens. He inspired a generation. He put his people on the runway. He took things apart to make them new. And sure, not all of his creations were loved, but that only adds to his legacy that challenged each and every one of us to look and appreciate things in a new light.

Rest in power, Virgil Abloh.

–Luis T.
SoleSavy News
SoleSavy x Portland Trail Blazers Partnership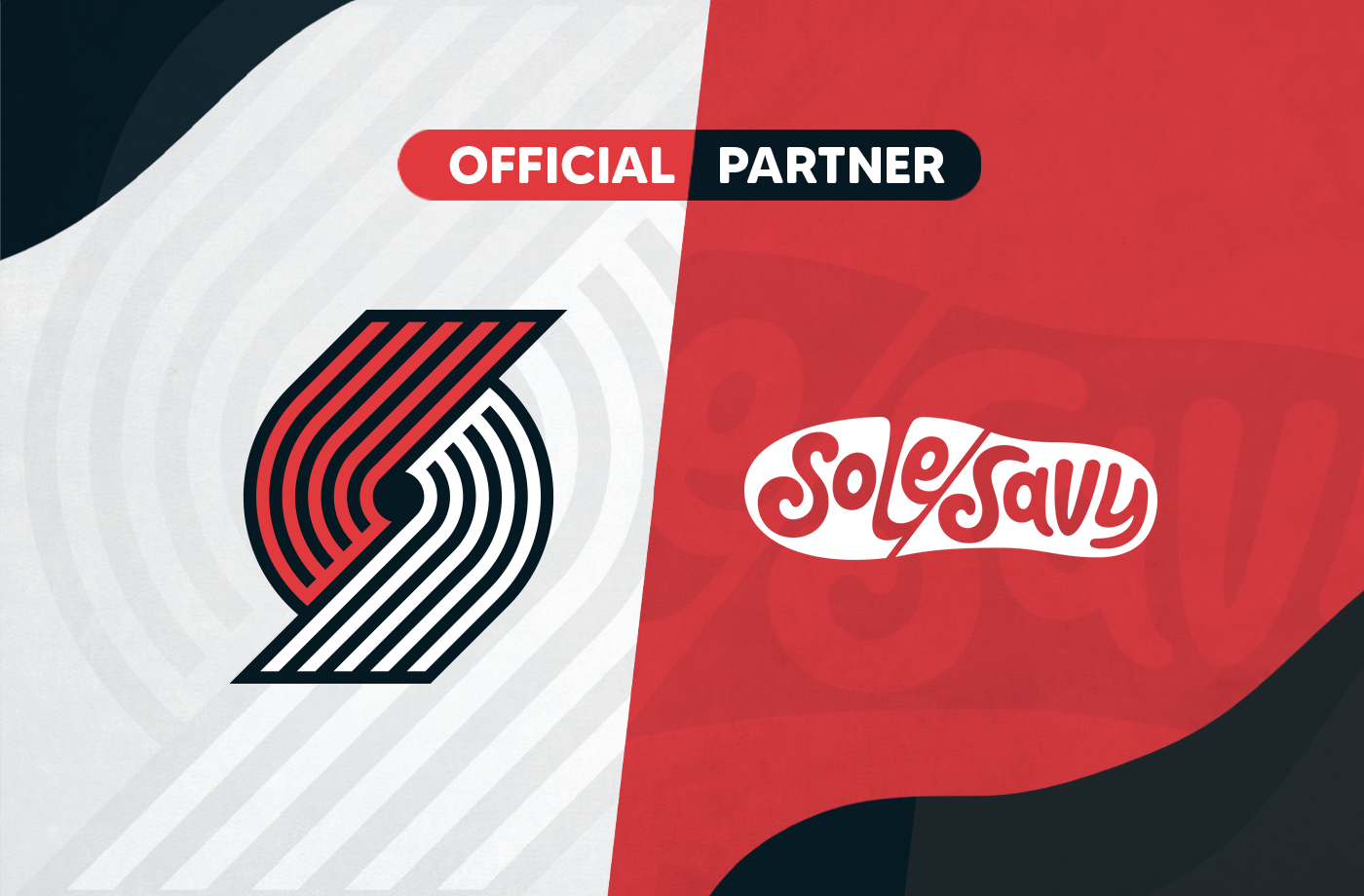 RIP CITY! On the heels of partnerships with the Philadelphia 76ers and FanDuel, we're proud to announce that we're partnering with the Portland Trail Blazers for the remainder of the 2021-22 NBA Season and Blazer5 Gaming. A franchise rich in history, the Trail Blazers also call the unofficial sneaker capitol of the world home. We're thrilled to partner with another storied franchise and work together to bring new experiences to members, sneakerheads, and Portland fans. Here's a little peek at what you can expect:

- Trail Blazers x SoleSavy co-branded sneaker (77 pairs will be made to honor Portland's '77 NBA Championship)
- Gameday sneaker coverage for all Trail Blazers road games
- In-arena sneaker experience for a home game (date tba)
- Suite Night for select members (12/4 vs. Boston Celtics), 10 members will be flown into Portland w/ accommodations for free
- Signed merchandise for giveaways
- Blazer5 gaming video series
- Amplification of the Doernbecher Freestyle Freestyle XVII Program for which SoleSavy is the presenting sponsor

Learn more about the SoleSavy x Portland Trail Blazers partnership here.

–Alijah L.
Upcoming Releases
Union has a Nike Dunk Low On The Way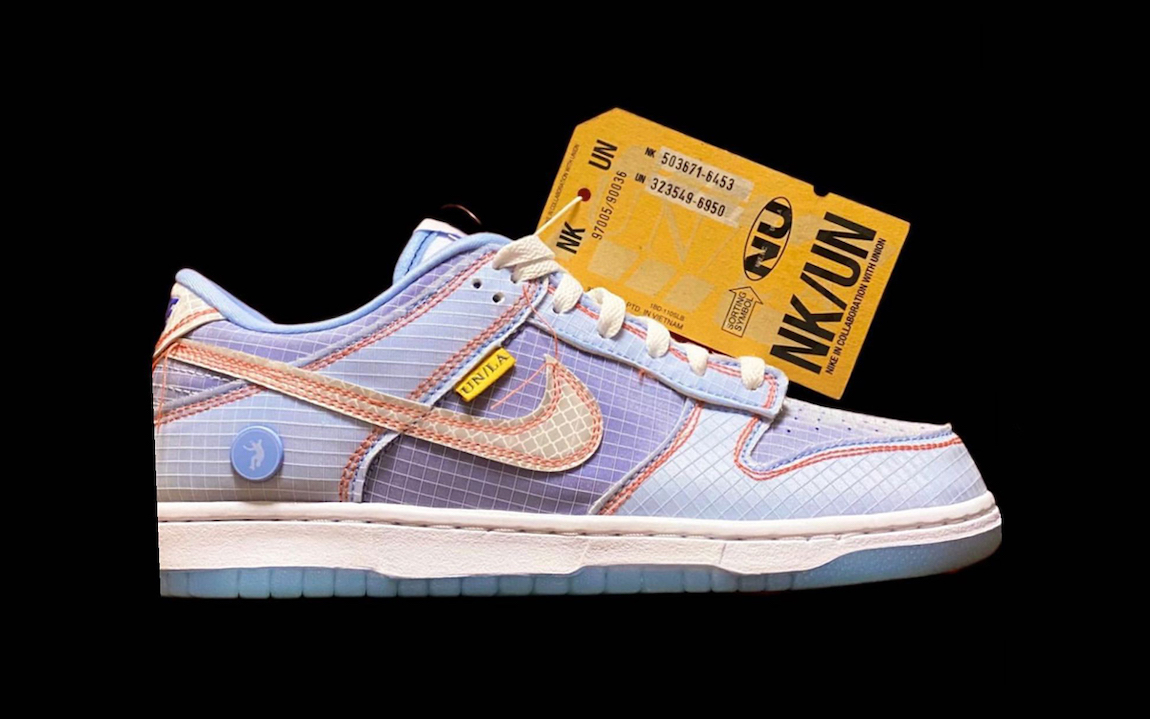 Union and the Swoosh have more on the way. Following the rumors of the upcoming Union x Air Jordan 2 collection, the Los Angeles staple is getting a chance to take on the Nike Dunk Low.

The Union x Nike Dunk Low is constructed with a gridded, ripstop-like texture upper in a light blue hue that's paired with a white midsole and semi-translucent blue outsole. The pair also includes the details includes signature UN/LA tag and also includes Union's halo man logo near the heel of the shoe and on the outsole's forefoot.

A release date for the Union x Nike Dunk Low has yet to be announced, but we expect the pair to release at some point in 2022. As always, our sneaker monitors and release day strategy will have members ready for drop day. Join SoleSavy to stay ahead of releases like the Union x Nike Dunk Low and others.

–Luis T.
Past Releases
Deadstock Coffee Brewed Up adidas ZX Collab for Black Friday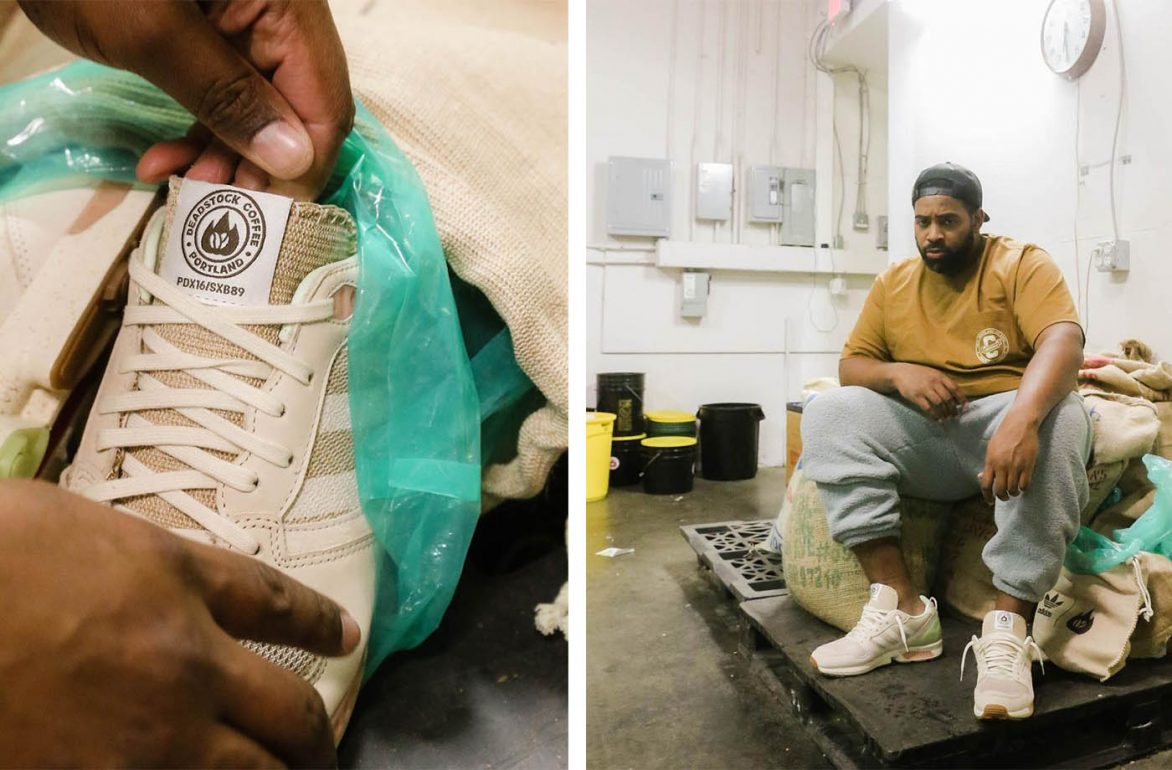 Deadstock Coffee, grounded in Portland, has been a hub for both coffee enthusiasts and sneakerheads alike. Renowned for their sneaker-inspired stencil art, the coffee shop has become a beacon of the PDX community, whether you're a sneakerhead or a coffee aficionado.

Late last week, Deadstock Coffee officially announced its first-ever sneaker collaboration. The iconic adidas ZX series meets the Portland-based coffee shop as Deadstock's ethos of mixing kicks & sips comes to fruition with the help of the Three Stripes.

The recipe for the Deadstock Coffee x adidas ZX resides with a light brown base with light beige overlays. A light green translucent accent is found on the rear cage of the ZX silhouette and outsole — the hue is also implemented on the shoe's lining. A dark brown outsole and a speckled midsole are also added to a mix. Lastly, Deadstock Coffee branding lands on the shoe's tongue, heel, and insoles. The collaborative pair is packaged in a special, co-branded burlap for an authentic coffee bean look and feel.

While the Deadstock Coffee x adidas ZX collab sold out, we hope this is just the beginning for Deadstock Coffee's sneaker collaborations.

–Luis T.
Features
Don C and Foot Locker Blend Community & Culture with "All City" Collection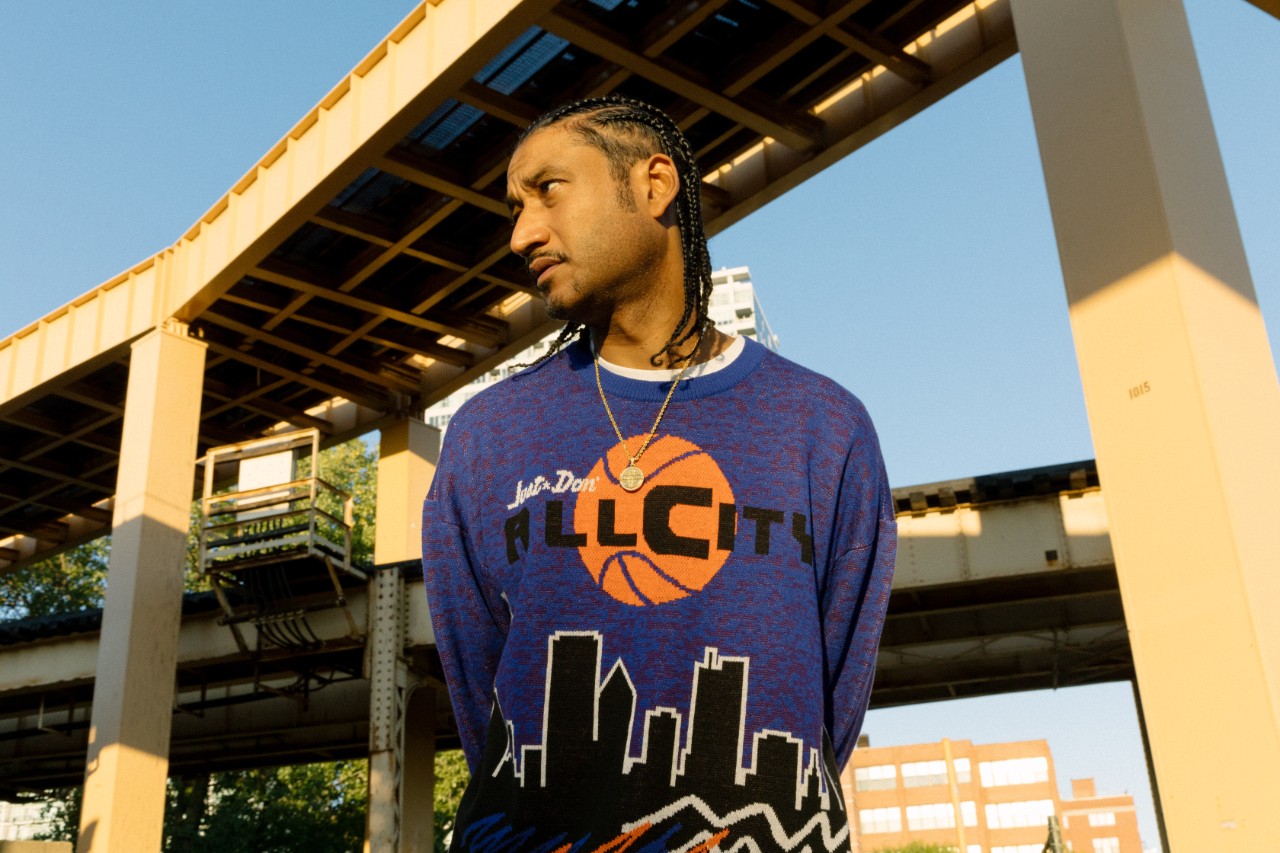 From the Windy City to the runway, Don C can be found in every streetwear, sneaker, and music niche. Whether through his sneaker creations and collaborations, his Just Don label, or even his influence in the music industry, Don C has effectively transcended style, music, sneakers, and culture.

It's been a decade since Don C launched into the fashion world with his streetwear & sports-inspired Just Don label. Now, the Chi-Town legend and Foot Locker have announced the "All City" by Just Don collection, exclusively available at Foot Locker. The "All City" collection is just as accessible as it is high-quality by carrying the same principles of sport and culture that are rooted in the renowned Just Don label.

We had a chance to talk to Don C upon the release of the "All City" by Just Don collection. Read our exclusive interview here.

–Luis T.
Upcoming Releases
JJJJound x New Balance 990v3 is On The Way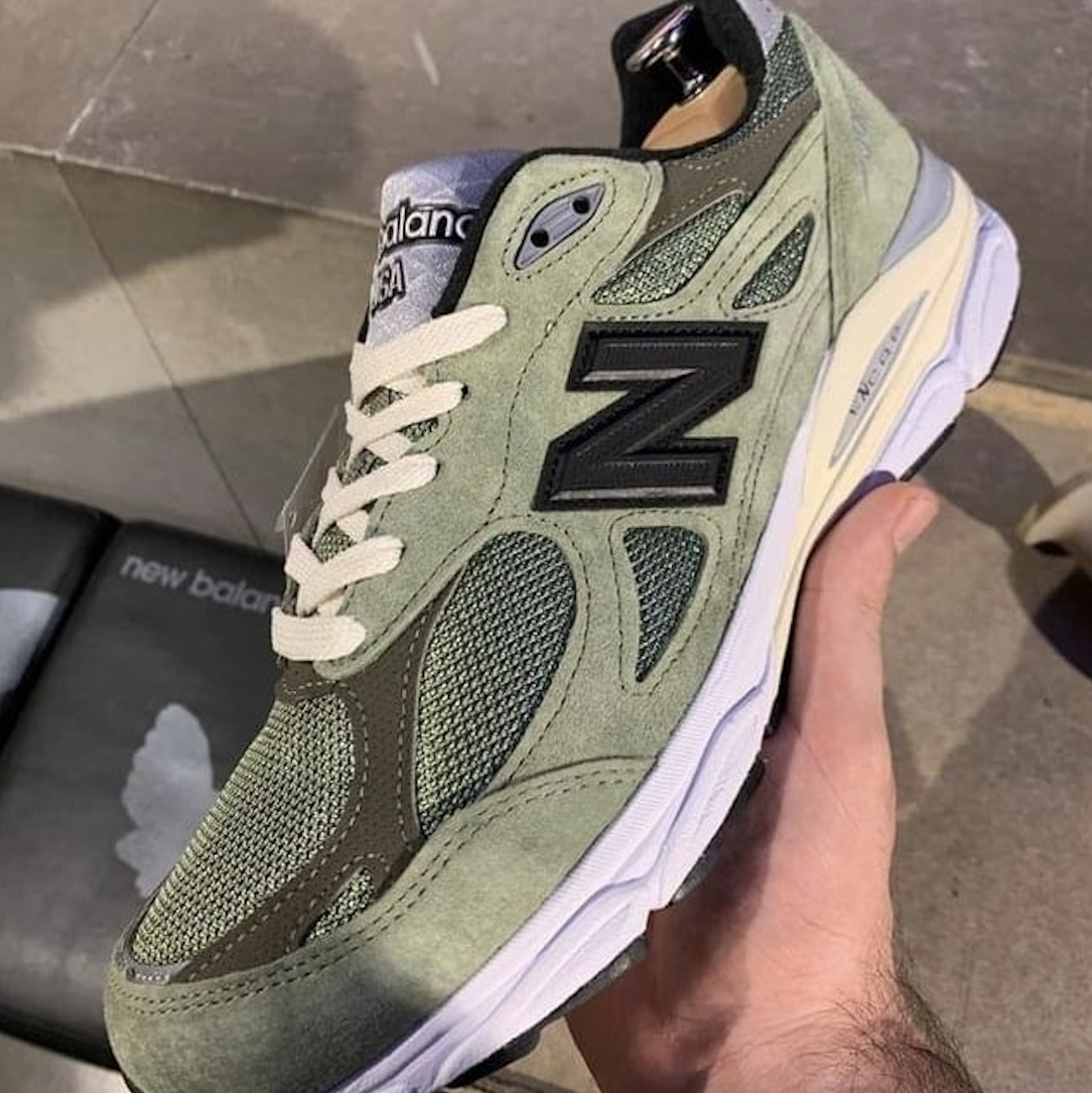 JJJJound and New Balance continue their well-established relationship. The Boston-based footwear brand and the Montreal-based retailer have already teamed up for an array of hits. But they're not done quite yet. With New Balance still showing love to the 990v3 through Bodega, Joe Freshgoods, and others, JJJJound will now take on the third iteration of the 990v series.

The JJJJound x New Balance 990v3 features a faded green look across the suede upper accented with a deeper green suede, green mesh panels, silver details on the tongue, heel, and midsole, and cream hits on the laces and midsole. JJJJound branding appears on the heel of the shoe as well.

Take a detailed look at the pair here as we await official release information.

–Luis T.
SoleFly is taking the AJ1 Low into its own hands as the upcoming SoleFly x Air Jordan 1 Low taps inspiration from Swoosh classics as the Air Carnivore and the SB Dunk Low "Bison" inspire the boutique's collaborative AJ1 Low. The black, red, and beige combination on the Air Jordan 1 encompasses an elevated look thanks to hate materials, colorblocking, and even the unique packaging. Detailed look

here

.

🌴

Nike LeBron 9 Low "LeBronold Palmer" Releases in 2022
T

he half-and-half lemonade and sweet-tea-inspired colorway was exclusively brewed for The King in 2012. Now, Nike is bringing back the colorway for all to enjoy. The

Nike LeBron 9 Low "LeBronold Palmer"

is created with tropical Hyperfuse upper paired with palm trees alongside orange and green accents for a flavor-filled look. Learn more

here

.
Upcoming Releases
adidas Yeezy Boost 350 V2 "Blue Tint" Rumored to Return in December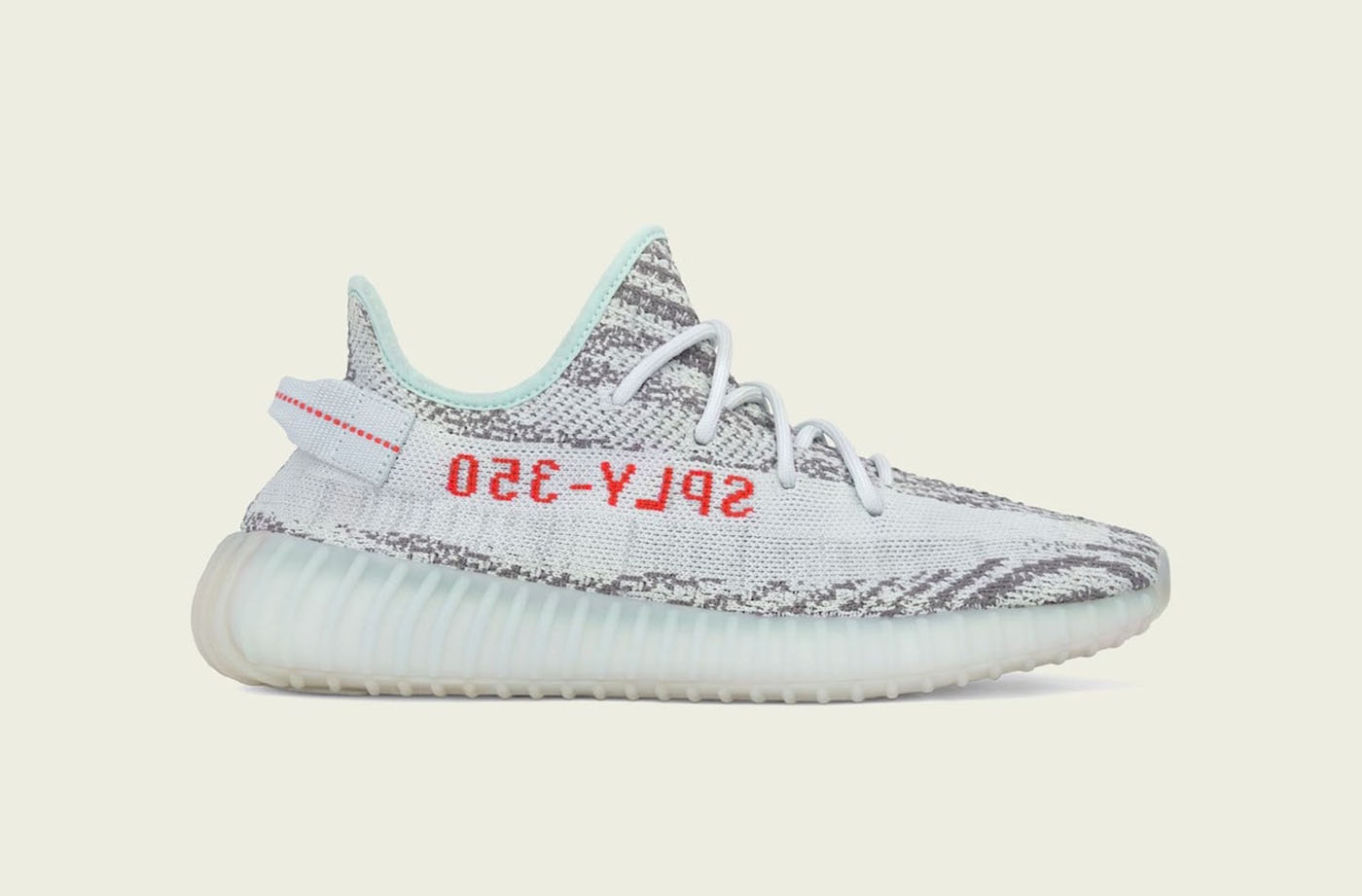 The adidas Yeezy Boost 250 V2 "Blue Tint" is reportedly returning in December. First seen in December 2017, the icy 350 V2 was a hit. The colorway contains its pristine light grey and white Primeknit upper with a red "SPLY-350" text on the side in reverse. The shoe features a blue tint lining and pastel-like blue laces to complete the look.

The adidas Yeezy Boost 350 V2 "Blue Tint" is rumored to return on December 22 for $200 on adidas.com/Yeezy and select retailers. As always, our sneaker monitors and release day strategy will have members ready for drop day.

Take a detailed look at the pair here ahead of next month's release.

–Luis T.
In Memory
Remembering A Superhero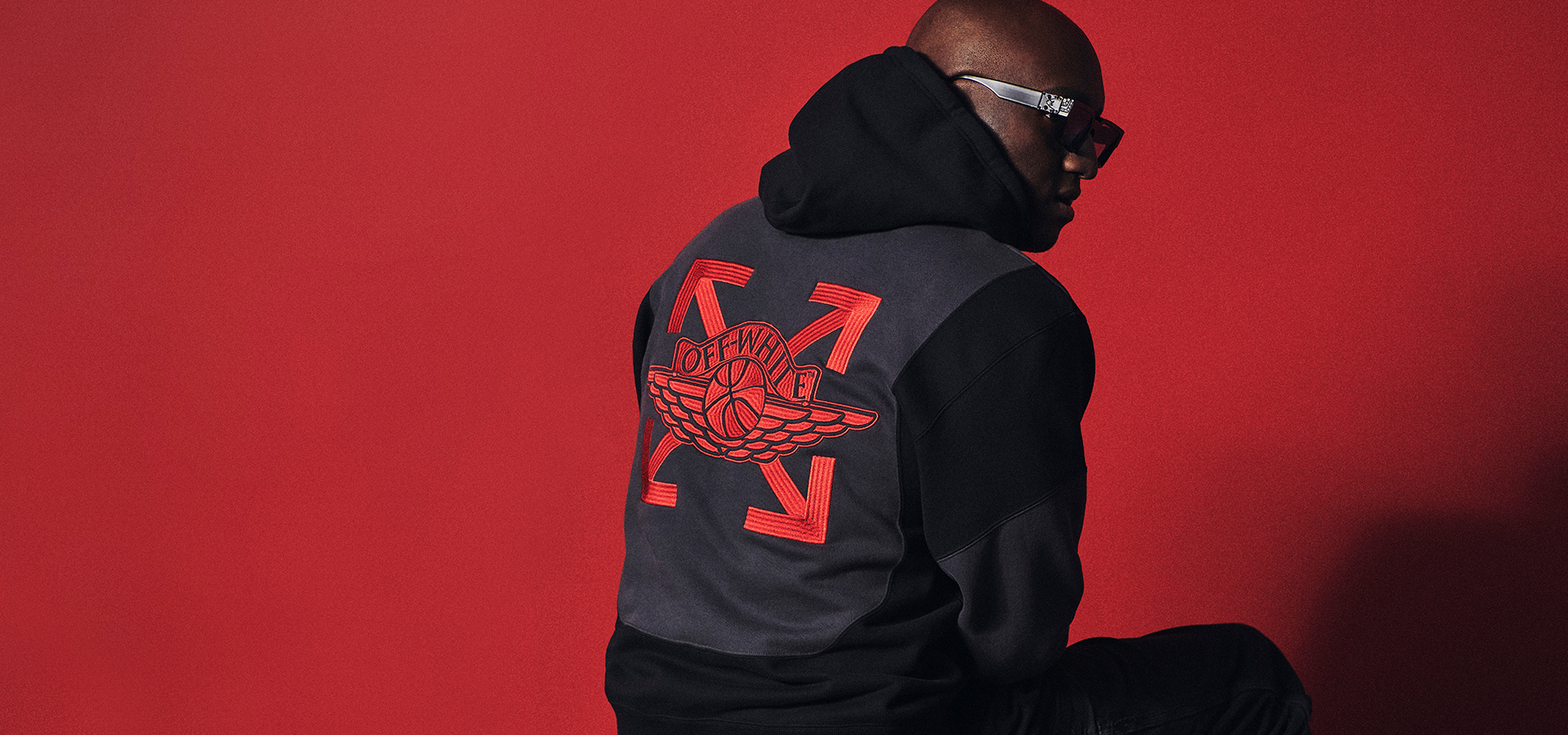 Like everyone else, I'm still trying to process the loss of the great Virgil Abloh. A fan since the early DONDA and Pyrex Vision days, I thought I had a decent grasp on his influence and the way he inspired people, but I've been blown away by the stories, conversations, and photos shared across the internet. From fashion to sports to music, there wasn't a culture he didn't contribute to. From the biggest celebrities and brands in the world to everyday sneakerheads and aspiring creatives, everyone seems to have a Virgil story.

For much of my career, I've kept the behind the scenes work and privileges private for a variety of reasons, but if Virgil taught us anything, it's to share our experiences, knowledge, and ideas with the world unapologetically. I started at Jordan Brand in May 2017, a year that would later be defined as the official birth of the collab era, thanks largely to his groundbreaking "The Ten" collection with Nike. I can still remember holding promo pairs of the "Chicago" Off-White x Air Jordan 1 in the office. I immediately texted my friend Rich MaZe Lopez and said the following over the course of a few ecstatic texts: "I hope I never lose this feeling about sneakers lol. Feeling is exact same as when I was a kid. Shit hasn't faded." Virgil understood how powerful a shoe can be to one's confidence, happiness and drive because he felt that way about sneakers, too.

I had the honor of interviewing him about the first colorway of his Air Jordan V collaboration and I'll never forget that conversation in Chicago. My nerves about talking to one of the most important creatives of our lifetime were eased when the conversation turned to one I've had thousands of times— two sneakerheads geeking our about Air Jordans. The way he described Air Jordans as a metaphor for a superhero cape perfectly summed up how I think about sneakers. Reflecting on this and the other opportunities I had to be in his presence feels like for a few brief moments in time, I got to play pickup with the GOAT, or at least be on the bench for it. I'll never forget those moments and am thankful to have lived during the same era of history as him. One of my favorite quotes from the story was him saying "MJ was a man who became a superhero."

Virgil did, too.

–Marco Henry
👟 SNEAKERS TO BUY FOR RETAIL OR LESS
Nike Free Run 2 $88

One of the most iconic running silhouettes returned this year in the Free Run 2. And now it's available on sale through Nike's Cyber Monday event.
Nike Air Force 1 Boot $160

The snow is starting to hit most places and it's time to put those white on whites on ice. These AF1 boots will keep you warm and dry throughout the winter months and make you look good doing it too.
Nike Air Max 97 $102

The Persian Violet rendition of the AM97 is as close as you can get to the Silver Bullets, and it's on sale over at Noter for an incredible price.
Reebok Question Mid "Pink Toe" $150

The Question Mid is donned in this soft White and Pink combo fitting for both on and off court scenarios. The translucent outsole is just icing on the cake.
F U N   F A C T

The Portland, OR. area is home to a number of sneaker brand corporate facilities including Nike, Jordan Brand, adidas, Under Armour, Keen, and more.
SHARE THIS EMAIL
If not, give us your feedback and we will do our best to become better...
...and take a moment and share our newsletter ❤️
Key phrases
Older messages
👟 Unboxed This Week: How Members Copped the Air Jordan 1 "Bordeaux"
Monday, November 22, 2021
Plus: Travis Scott x Nike Release Update, and adidas Launched an NFT, and More ‌ ‌ ‌ ‌ ‌ ‌ ‌ ‌ ‌ ‌ ‌ ‌ ‌ ‌ ‌ ‌ ‌ ‌ ‌ ‌ ‌ ‌ ‌ ‌ ‌ ‌ ‌ ‌ ‌ ‌ ‌ ‌ ‌ ‌ ‌ ‌ ‌ ‌ ‌ ‌ ‌ ‌ ‌ ‌ ‌ ‌ ‌ ‌ ‌ ‌ ‌ ‌ ‌ ‌ ‌ ‌ ‌ ‌ ‌ ‌ ‌
👟 Unboxed This Week: How to Cop the A Ma Maniére x Air Jordan 1 for Retail
Monday, November 15, 2021
Plus: Gatekeeping the Air Jordan 2, NBA Players Struggling to Get Kobe's, and More ‌ ‌ ‌ ‌ ‌ ‌ ‌ ‌ ‌ ‌ ‌ ‌ ‌ ‌ ‌ ‌ ‌ ‌ ‌ ‌ ‌ ‌ ‌ ‌ ‌ ‌ ‌ ‌ ‌ ‌ ‌ ‌ ‌ ‌ ‌ ‌ ‌ ‌ ‌ ‌ ‌ ‌ ‌ ‌ ‌ ‌ ‌ ‌ ‌ ‌ ‌ ‌ ‌ ‌ ‌ ‌ ‌
👟 Unboxed This Week: Carmelo Anthony Showed Us His AJ36 PEs Early
Monday, November 1, 2021
Plus: Nike NBA City Edition Jerseys, How Members Copped the Patta x Nike AM1, and More ‌ ‌ ‌ ‌ ‌ ‌ ‌ ‌ ‌ ‌ ‌ ‌ ‌ ‌ ‌ ‌ ‌ ‌ ‌ ‌ ‌ ‌ ‌ ‌ ‌ ‌ ‌ ‌ ‌ ‌ ‌ ‌ ‌ ‌ ‌ ‌ ‌ ‌ ‌ ‌ ‌ ‌ ‌ ‌ ‌ ‌ ‌ ‌ ‌ ‌ ‌ ‌ ‌ ‌ ‌ ‌ ‌
👟 Unboxed This Week: New KB24 Trademark Doesn't Include Sneakers
Monday, October 25, 2021
Plus: Revisiting Drake's Sneaker Hits, 76ers x SoleSavy Recap, and More ‌ ‌ ‌ ‌ ‌ ‌ ‌ ‌ ‌ ‌ ‌ ‌ ‌ ‌ ‌ ‌ ‌ ‌ ‌ ‌ ‌ ‌ ‌ ‌ ‌ ‌ ‌ ‌ ‌ ‌ ‌ ‌ ‌ ‌ ‌ ‌ ‌ ‌ ‌ ‌ ‌ ‌ ‌ ‌ ‌ ‌ ‌ ‌ ‌ ‌ ‌ ‌ ‌ ‌ ‌ ‌ ‌ ‌ ‌ ‌ ‌ ‌ ‌
👟 Unboxed This Week: How Members Copped the Social Status Dunks
Monday, October 18, 2021
Plus: Jordan x SoleSavy Recap, Candace Parker Brings a Championship Home, and More ‌ ‌ ‌ ‌ ‌ ‌ ‌ ‌ ‌ ‌ ‌ ‌ ‌ ‌ ‌ ‌ ‌ ‌ ‌ ‌ ‌ ‌ ‌ ‌ ‌ ‌ ‌ ‌ ‌ ‌ ‌ ‌ ‌ ‌ ‌ ‌ ‌ ‌ ‌ ‌ ‌ ‌ ‌ ‌ ‌ ‌ ‌ ‌ ‌ ‌ ‌ ‌ ‌ ‌ ‌ ‌ ‌ ‌ ‌