The Profile: The billionaire who thrives in crisis & the refugee who went from rags to riches (twice)
In today's edition, find out why Peter Thiel searches for reality-bending secrets.

Good morning, friends!

David Perell is a sharp writer whose words will absorb you. He writes, hosts a podcast, and runs a writing school called Write of Passage. In this guest column, David recounts how a recent dinner with Peter Thiel got him thinking about Thiel's obsession with 'secrets.' I hope you enjoy.

---

Why Peter Thiel Searches for Reality-Bending 'Secrets'

By: David Perell

I recently had dinner with Peter Thiel, arguably the world's most influential technology investor. We met at a restaurant in Los Angeles, where he sat at the head of the table in a plain black T-Shirt. At some level, I knew what to expect: A dinner with Peter is an intellectual dinner. There's no nonsense. Instead of talking about the hot new Netflix show, you debate ideas and how the future will unfold.

Though the contents of our conversation will remain private, I can talk about big-picture learnings. Everything here is public information that I now place a heavier emphasis on when trying to learn from Thiel.

Never before was I so prepared for a first meeting. I've read all his public essays, listened to more than 100 hours of his speeches and interviews, and published a 15,000-word essay about how Christianity shaped his worldview. And yet, something about the dinner surprised me: I under-estimated Thiel's obsession with looking for secrets.

His definition of secrets isn't the one you grew up with. He's not talking about spreading gossip or talking behind people's backs. Rather, Thiel defines secrets as important truths about the world that other people don't yet realize. They are keys into hidden chambers of knowledge, free from the distortions of lies and propaganda.

His obsession with secrets is evident in his famous interview question: "What important truth do very few people agree with you on?"

But where does his obsession with secrets come from?

…..

—

THE PROFILE DOSSIER: On Wednesday, premium members received The Profile Dossier, a comprehensive deep-dive on a prominent individual. It featured Nims Purja, the mountaineer who summited the world's 14 'death zone' peaks. Become a premium member & read it below.

🎁 GIVE THE GIFT OF THE PROFILE: Need a last-minute Christmas gift? Help someone improve their content diet by gifting a Profile subscription to those you love. (And you can schedule it to arrive whenever you want!)

—

The following is the fourth and final edition of "The Best of The Profile" series, including some of my all-time favorite profiles, podcasts, documentaries, interviews, and podcasts.

PROFILES.

— The billionaire who thrives in crisis [**HIGHLY RECOMMEND**]
— The refugee who went from rags to riches (twice)
— The most determined person in business
— The only human in Antarctica
— The woman defending Woody Allen
— Fashion's most powerful artist
— The music giant betting on podcasts

PEOPLE TO KNOW.

The billionaire who thrives in crisis: Billionaire Orlando Bravo has been called "Wall Street's best dealmaker," but few outside of finance know his name. He's the driving force behind Thoma Bravo, a dominant private equity firm with $60 billion in assets. Orlando has argued for years that software is so essential to business that companies won't stop paying for it, even in a crisis. The coronavirus pandemic has proven him out. Here's his secret to success. (WSJ)

The refugee who went from rags to riches (twice): If you walk into a donut shop in California, chances are it's owned by a Cambodian family. That's because of Ted Ngoy, a refugee who built up an empire, sponsored more than 100 other Cambodian shop owners, and became known as the Donut King ... only to lose it all. "If you could turn the clock around, I would do that," he says. "The past I cannot change, but I learned the heavy way." If you read one thing this week, let it be this. (BBC)

"I never back down. Never give up. Never surrender.

The most determined person in business: This original headline for this profile was "Why the World Loves Mellody Hobson." And that's not an exaggeration. Oprah, Howard Shultz, Bill Bradley, Sheryl Sandberg, and Jeffrey Katzenberg are all members of the Mellody Hobson fan club. When you read this article, you'll understand why. It explains how Hobson's tough upbringing and relentless spirit are what made her one of the most determined, successful, and likable people in business. If you read just one thing today, let this be it. (For more, read Mellody's Profile Dossier here.)

"When I think of her, I think of grace. She's the most unique individual. I love Mellody Hobson."

The only human in Antarctica: Henry Worsley was a modern-day explorer who set out to walk alone across Antarctica. The reason for this quest? To prove to himself he could be limitless. While obsession, drive, & persistence can propel you to greatness, they can just as easily lead you to your deathbed. The feature is long, but well worth your time. (The New York Times)

"We had seen God in his splendors, heard the text that Nature renders. We had reached the naked soul of men."

The woman defending Woody Allen: Buckle up before you read this roller-coaster of a profile. As controversies swirled around her, Soon-Yi — the daughter of Mia Farrow and wife of Woody Allen — stayed silent for decades. Now, more than 25 years after the stepfather/teenage daughter affair that "broke every taboo," Soon-Yi is ending her silence. And she has quite a lot to say. Once you start, you won't be able to put this one down.

"I'm not a retarded little underage flower who was raped, molested, and spoiled by some evil stepfather — not by a long shot."

Fashion's most powerful artist: Legendary makeup artist Pat McGrath made her mark on beauty by crafting makeup looks for close to 100 runway shows every year since the 1990s. McGrath has been responsible for many merch-moving, money-making trends. Remember the 2012 resurgence of colored mascara? That was her. Ombré lips in 2013? Also her. Then, in 2015, Pat hit beauty world gold. She launched her own line, Pat McGrath Labs, which reached a $1-billion valuation within three years of its launch. Meet the powerhouse who stays out of the limelight. (Allure)

"In my career, I have chosen to embrace freedom over fear."

COMPANIES TO WATCH.

The music giant betting on podcasts: In the past two years, Spotify has spent close to $900 million acquiring podcast production and technology companies. The company has already converted more than 20% of its 320 million total users into podcast listeners. But many of Spotify's biggest partners and competitors question if it's wasting money on a niche business. For all the time and money spent on this initiative, has the strategy worked? (Bloomberg)

"We believe that over time more than 20% of all listening on Spotify will be nonmusic content."

---

✨ This installment of The Profile is free for everyone. If you would like to get full access to all of the recommendations, including today's audio and video sections, sign up below.

---

AUDIO TO HEAR.

The Navy SEAL who went to Harvard before space: What a wild ride. Jonny Kim is a former Navy SEAL, who went on to earn a doctorate of medicine at Harvard Medical School. Now, he's a NASA astronaut. You would think this type of career path belongs to someone naturally fearless, but Kim didn't fit that bill. For the first time ever, Kim opens up about his difficult childhood growing up with an abusive, alcoholic father and what that's taught him about cultivating mental strength and emotional intelligence. "When my father died, I feel it was the day I was reborn into someone else," he says. This conversation is four hours long, and once you start listening, you won't be able to stop. (Link available to premium members.)

Hilaree Nelson on being confident in chaos: Hilaree Nelson is the most prolific ski mountaineer of her generation. She made history after completing the first ski descent of Lhotse, the fourth-highest mountain in the world. In this conversation, Nelson shares some key takeaways from her expeditions, where the wrong decision could mean the difference between life and death. She also explains how she conjures up confidence and manages her anxiety. (Link available to premium members.)

Rory Sutherland on embracing the irrational: The trouble with market research is that, well, most people don't know what they want. Although we like to think that we can predict our future behavior, we're often wrong. In this fascinating episode, Alchemy author Rory Sutherland explains that the way you frame a product can completely change consumer perception and behavior. In this masterclass of branding and behavioral economics, Sutherland explains how you can succeed in a world of irrational and emotion-driven human behavior. (Link available to premium members.)

VIDEOS TO SEE.

Elon Musk on the merits of Bitcoin: Despite his prior comments about Bitcoin, billionaire Elon Musk disclosed that he personally owns the digital currency and has held it for a long time. "I would like to see bitcoin succeed," he said. In this panel conversation, Musk and two other panelists discuss their outlook on the future of bitcoin. (Link available to premium members.)

Manoush Zomodori's boredom prescription: The average person shifts their attention every 45 seconds, checks email 74 times a day, and switches tasks on their computer 566 times a day. To cure our anxiety and burnout, journalist and podcaster Manoush Zomodori has a prescription: boredom. "Take a break, stare out the window and know that by doing nothing you are actually being your most productive and creative self," she says. (Link available to premium members.)

---

The Profile is a reader-supported publication. To receive new posts and support my work, consider becoming a paid subscriber.
Key phrases
Older messages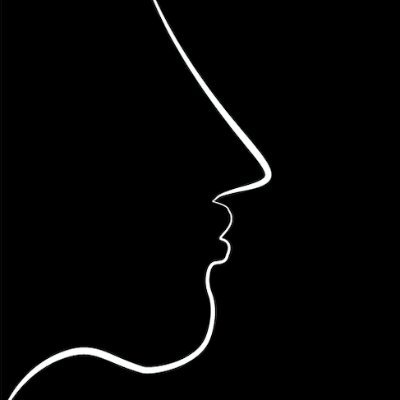 The Profile: The most likable man in America & the pizza empire
Sunday, December 12, 2021
From sports biographies to moving memoirs to classic novels, check out what 16 of the world's most successful people are reading. ‌ ‌ ‌ ‌ ‌ ‌ ‌ ‌ ‌ ‌ ‌ ‌ ‌ ‌ ‌ ‌ ‌ ‌ ‌ ‌ ‌ ‌ ‌ ‌ ‌ ‌ ‌ ‌ ‌ ‌ ‌ ‌ ‌ ‌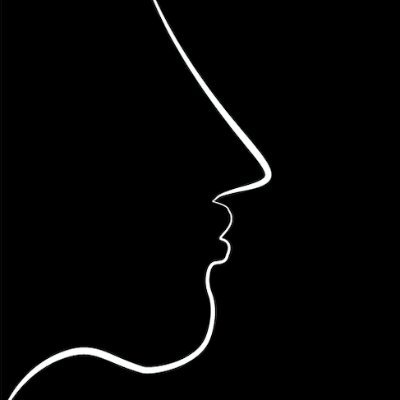 The Profile: The billion-dollar horse gambler & the rock climber who can't feel fear
Sunday, December 5, 2021
Stories make knowledge memorable and practical. They give us heroes we want to emulate. ‌ ‌ ‌ ‌ ‌ ‌ ‌ ‌ ‌ ‌ ‌ ‌ ‌ ‌ ‌ ‌ ‌ ‌ ‌ ‌ ‌ ‌ ‌ ‌ ‌ ‌ ‌ ‌ ‌ ‌ ‌ ‌ ‌ ‌ ‌ ‌ ‌ ‌ ‌ ‌ ‌ ‌ ‌ ‌ ‌ ‌ ‌ ‌ ‌ ‌ ‌ ‌ ‌ ‌ ‌ ‌ ‌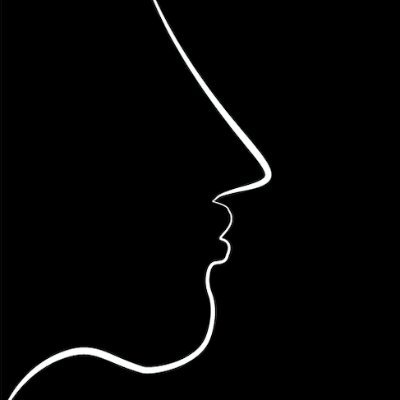 The Profile: The world's most feared investor & the godfather of modern surveillance
Sunday, November 28, 2021
"Letters are among the most significant memorial a person can leave behind them." ‌ ‌ ‌ ‌ ‌ ‌ ‌ ‌ ‌ ‌ ‌ ‌ ‌ ‌ ‌ ‌ ‌ ‌ ‌ ‌ ‌ ‌ ‌ ‌ ‌ ‌ ‌ ‌ ‌ ‌ ‌ ‌ ‌ ‌ ‌ ‌ ‌ ‌ ‌ ‌ ‌ ‌ ‌ ‌ ‌ ‌ ‌ ‌ ‌ ‌ ‌ ‌ ‌ ‌ ‌ ‌ ‌ ‌ ‌ ‌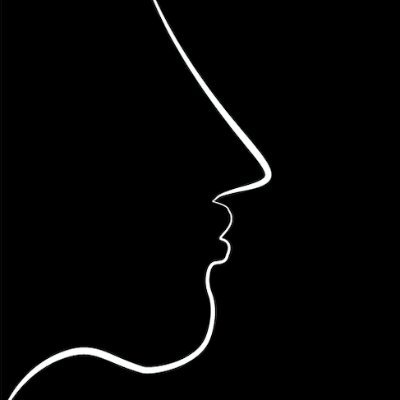 Introducing the Youngest Member of The Profile!
Sunday, November 21, 2021
Big news about a tiny person! ‌ ‌ ‌ ‌ ‌ ‌ ‌ ‌ ‌ ‌ ‌ ‌ ‌ ‌ ‌ ‌ ‌ ‌ ‌ ‌ ‌ ‌ ‌ ‌ ‌ ‌ ‌ ‌ ‌ ‌ ‌ ‌ ‌ ‌ ‌ ‌ ‌ ‌ ‌ ‌ ‌ ‌ ‌ ‌ ‌ ‌ ‌ ‌ ‌ ‌ ‌ ‌ ‌ ‌ ‌ ‌ ‌ ‌ ‌ ‌ ‌ ‌ ‌ ‌ ‌ ‌ ‌ ‌ ‌ ‌ ‌ ‌ ‌ ‌ ‌ ‌ ‌ ‌ ‌ ‌ ‌ ‌ ‌ ‌ ‌ ‌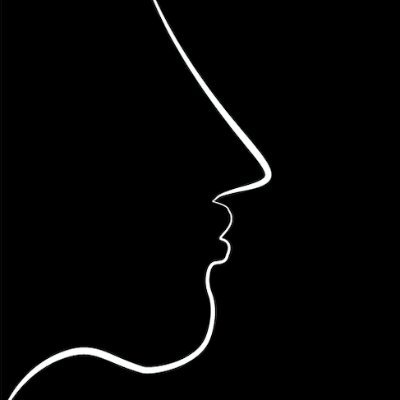 The Profile: The men who carry out executions for the state & the NBA's infamous trash-talker
Sunday, November 14, 2021
What happens when betting on yourself ... pays off ‌ ‌ ‌ ‌ ‌ ‌ ‌ ‌ ‌ ‌ ‌ ‌ ‌ ‌ ‌ ‌ ‌ ‌ ‌ ‌ ‌ ‌ ‌ ‌ ‌ ‌ ‌ ‌ ‌ ‌ ‌ ‌ ‌ ‌ ‌ ‌ ‌ ‌ ‌ ‌ ‌ ‌ ‌ ‌ ‌ ‌ ‌ ‌ ‌ ‌ ‌ ‌ ‌ ‌ ‌ ‌ ‌ ‌ ‌ ‌ ‌ ‌ ‌ ‌ ‌ ‌ ‌ ‌ ‌ ‌ ‌ ‌ ‌ ‌ ‌