5 Interesting Learnings from Confluent at $500M; Plus Weekly SaaS News and Updates
To view this email as a web page,
click here
Hey SaaStr Community,
So this is a seemingly simple post, and one with a title that is purposefully a bit binary. Yes, sometimes it's OK to hire a VP of Sales that everyone loves. But not usually. At least 9 times out of 10, if everyone on the team loves a VP of Sales, it's the wrong hire.
And this especially matters because I often see CEOs picking between 2 final VP of Sales candidates. The one that's more edgy, that's more opinionated, and/or the one that folks are less unanimous about … loses out. And almost always, that was a mistake.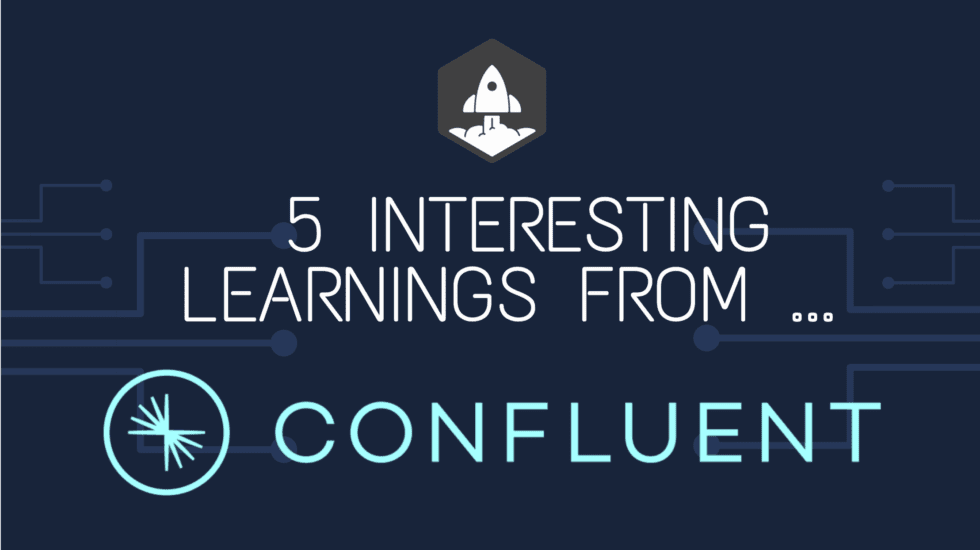 Confluent is a leader in the Commercial Open Source Market, with the founders of Apache Kafka reimagining it as a managed service. It worked. It's growing a stunning 71% at a $500m run-rate … and accelerating.
Confluent has been one of the top Cloud IPOs of the past year or two, crossing a $10B market cap at a $500m run-rate and importantly, holding up well during the multiple compression we've seen in 2022.
Put differently, Confluent is just the type of Cloud IPO the markets want right now.
This edition of the SaaStr weekly is sponsored in part by WorkOS
Join the best Cloud and SaaS Founders, VC and Execs, in-person, once again!
SaaStr Annual is the largest community gathering for Cloud and SaaS professionals in the world. Once a year, the top founders, VCs and execs in SaaS get together to share their best practices and learnings.
So everything changed in SaaS in February and March. The public markets were under stress before then, as we emerged into this new post-Covid restrictions, higher interest rate world. But it didn't fully hit startups and even many public companies until February.
And what I find is that most founders just don't know. They don't see the change directly, and they don't really know for sure if they are fundable or not.
This edition of the SaaStr weekly is sponsored in part by DuploCloud
It can be a tough situation.
If you're a critical resource and leave a struggling startup — would that increase the odds it fails? If so, do you have an obligation of some form to stay?
I've never failed as a CEO but I sure have come close. And most of the best folks stayed, but not all. Here's what I can share from that perspective.
Every sales leader struggles to retain their talent - especially in today's employee market. In this session, Alice Katwan, Twilio's SVP and GM of North America Sales, will reveal her strategies for building a high-performing sales team that sticks around for the long haul. If you are spending too many cycles recruiting, onboarding, and worrying about retaining your top sales reps — this session is for you.
SaaStr is seeking a VP of Digital Marketing to execute our global, digital marketing strategy from end-to-end, including: driving attendees, meeting or exceeding ticket revenue, leveling up communications to build awareness, website improvements, conversation rate improvements, community-building, and anything that will drive our community to the forefront of SaaS and Cloud.

Calendly is looking for a Head of Cloud Infrastructure to craft and lead the expansion of our continuous delivery ecosystem on a secure and highly available, self service infrastructure.
© SaaStr 2022
255 Kansas, Suite 300, San Francisco, CA 94103
If you'd like to stop receiving the SaaStr Weekly, click here
Key phrases
Older messages
The Latest from SaaStr: Are You Fundable in 2022?
Saturday, April 23, 2022
Plus, the latest from SaaStr To view this email as a web page, click here saastr daily Are You Fundable in 2022? Just Ask Your Existing Investors. Ask Them. By Jason Lemkin · Friday, April 22, 2022 |
The Latest from SaaStr: 5 Interesting Learnings from Confluent at $500M
Thursday, April 21, 2022
Plus, the latest from SaaStr To view this email as a web page, click here saastr daily 5 Interesting Learnings from Confluent at $500000000 in ARR By Jason Lemkin · Wednesday, April 20, 2022 | 5
The Latest from SaaStr: Top Startup Valuations Are Falling
Tuesday, April 19, 2022
Plus, the latest from SaaStr To view this email as a web page, click here saastr daily ForgeRock: Top Startup Valuations Fell 19.95% in February and March By Jason Lemkin · Monday, April 18, 2022 |
With Stocks Under Pressure Founders are Turning to Private Equity; Plus Weekly SaaS News and Updates
Sunday, April 17, 2022
The latest SaaStr articles and Cloud news To view this email as a web page, click here saastr weekly Hey SaaStr Community, Public Cloud and SaaS stocks continue to be under a lot of pressure, with many
The Latest from SaaStr: Here's Why VCs Don't Really Ghost You
Saturday, April 16, 2022
Plus, the latest from SaaStr To view this email as a web page, click here saastr daily VCs Don't Really Ghost You. They are Just Prospects. Treat Them as Such. By Jason Lemkin · Friday, April 15,