Wisconsin Supreme Court race - Tesla returns to California - Banning caste discrimination
23 FEB 2023
Facts, not fear.
TRENDING TOPICS
Banning caste discrimination • Wisconsin Supreme Court race • ISIS bride repatriation rejected • South Korea gay rights • Tesla returns to California
FEATURED UNDER-REPORTED STORIES
Carter's craft beer legacy • Prison gerrymandering • Syphilis's resurgence
You are on the free plan of The Factual


Get a free month of Premium for referring just 1 friend.


TRENDING TOPICS, MOST CREDIBLE STORIES
#1 in U.S. News • 20 articles
Why did Seattle ban caste-based discrimination?
Source: Pew Research Center
Summary

In a 6-1 vote, Seattle's City Council made their city the first in the U.S. to outlaw discrimination based on South Asia's caste system. Although India officially abolished its 3,000-year-old caste system in the 1940s, its effects linger. It is most commonly linked to Indian Hinduism, but variations of it can be found across South and Southeast Asia, and in other religions.

Councilmember Kshama Sawant, herself an Indian American of upper-caste descent, sponsored the resolution. Council Member Lisa Herbold argued that even though the population affected by the resolution is small, "that doesn't make it any less important." Some critics expressed concern the move could increase discrimination against South Asians, such as by making employers afraid to hire South Asian workers.

Although data on U.S. caste discrimination is limited, one 2016 survey found 2 out of 3 Dalits (those of the lowest caste) in the U.S. reported being treated unfairly in the workplace. The University of California system and Brown University have also banned caste discrimination.

Highly-rated - last 48 hrs
Seattle becomes first city to outlaw caste discrimination.
The Hill (Center) • Factual Grade 76% • 2 min read

Different political viewpoint


Seattle is the first U.S. city to ban caste discrimination. Here's what that means.
Deseret News (Moderate Right) • Factual Grade 73% • 3 min read
Selected long-read


Why the West is reckoning with caste bias now. (2022)
BBC (Moderate Left) • Factual Grade 81% • 6 min read
#2 in U.S. News • 10 articles
Why is so much money being spent on the Wisconsin Supreme Court race?




Two candidates have emerged from an open primary for a Wisconsin Supreme Court seat: Daniel Kelly, backed by the GOP and pro-life groups, and Janet Protasiewicz, a progressive...


Full summaries, images, and headlines for subscribers only.
One payment. Once a year. $25

Upgrade Now


TODAY'S POLL
Should state supreme court justices be elected or appointed?
All votes are anonymous. This poll closes at: 9:00 PDT
Should tech companies face more legal liability for content generated by their users?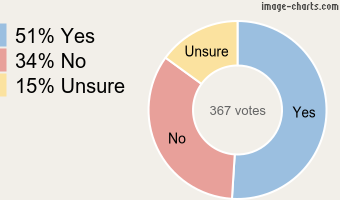 367 votes, 47 comments
Context: Supreme Court considers cases that will impact scope of Section 230.
HIGHLIGHTED COMMENTS
" Yes - The tech companies moderate their content as publishers do and should be responsible as publishers are. The fact that the moderation is done by automated processes should not excuse the tech companies from liability. The automated processes are controlled by the tech companies and should be expected to meet normal standards of moderation for the public good to avoid libel and misinformation. The targeting of content to particular users should raise the bar even higher as far as protecting the public good and causing no harm."
" No - As was intimated by the Court, such a ruling might apply to any organization of Internet d..."
" Unsure - The responsibility for speech-related crimes (defamation, incitement, etc...) must be placed somewhere, either on the internet service provider, or on the user...."
#1 in World News • 20 articles
Why did a British court decline to reinstate a former ISIS member's citizenship?




23-year-old Shamima Begum, who left the UK to join the Islamic State when she was 15, has lost her legal bid to get the British government to restore her citizenship....


Full summaries, images, and headlines for subscribers only.
Free your time. Get rid of multiple news feeds.

Upgrade Now


#2 in World News • 8 articles
How is the legal status of same-sex couples in South Korea changing?




A South Korean appeals court has ruled that government health insurance for spouses should extend to same-sex couples. It is the first instanc...


Full summaries, images, and headlines for subscribers only.
Just the facts. Just about $2/mth.

Upgrade Now


#1 in Business News • 15 articles
Why is Tesla establishing its engineering division headquarters in California?




On Wednesday Tesla CEO Elon Musk and California Gov. Gavin Newsom announced that Tesla's engineering division will be headquarte...


Full summaries, images, and headlines for subscribers only.
Multiple perspectives + Quick summaries = $25/yr

Upgrade Now


No more paywalls
When you share The Factual
Step 1: Refer friends to start a trial with The Factual
Step 2: At each reward level, get a free 1-year digital subscription or donate to a charity of your choice
Your referral count: 0
You can also copy & paste your referral link:
https://thefactual.com/?refid=27228436
UPDATES & BREAKING NEWS

HIGHLY CREDIBLE, UNDER-REPORTED STORIES

EDITOR'S PICKS

Got feedback? Just reply to this newsletter and we'll respond within 48 hours.
Was this email forwarded to you? Sign up now to get The Factual in your inbox.
You received this email because you signed up for The Factual newsletter. Unsubscribe here.
The Factual, 55 E 3rd Ave, San Mateo, CA 94401, USA
Key phrases
Older messages