Insulin prices cut - Expanded food stamps expire - West Bank settlement tensions
2 MAR 2023
Facts, not fear.
TRENDING TOPICS
Attorney General scrutinized • Insulin prices reduced • Expanded food stamps expire • West Bank settlement tensions • RSV vaccines
FEATURED UNDER-REPORTED STORIES
Utah's gondola plan • Veteran oxygen therapy • Pacific political apologies
You are on the free plan of The Factual


Get a free month of Premium for referring just 1 friend.


TRENDING TOPICS, MOST CREDIBLE STORIES
#1 in U.S. News • 28 articles
What issues did Senators press Attorney General Garland about on Wednesday?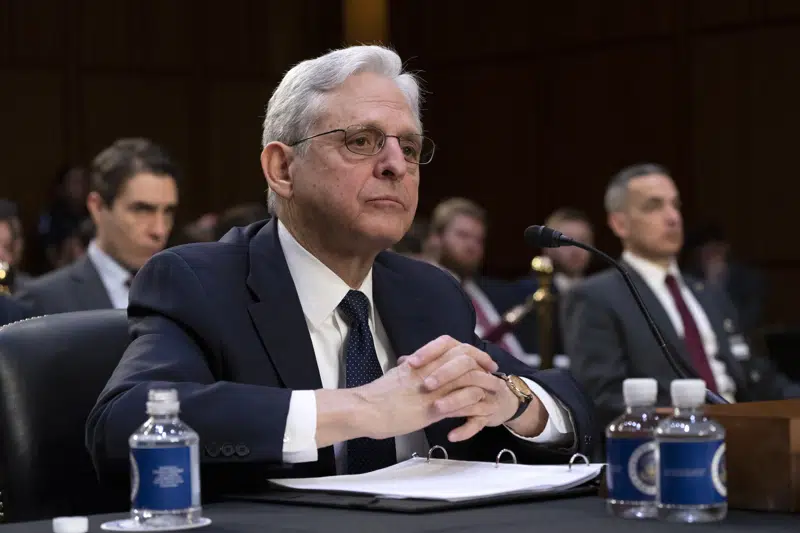 Source: Associated Press
Summary

On Wednesday Attorney General Merrick Garland was questioned by the Senate Judiciary Committee at an oversight hearing. Garland assured the panel that an investigation into President Biden's son, currently led by a Trump appointee, is operating independently. He also touched on issues of bipartisan interest, like the department's work addressing fentanyl deaths.

GOP senators asked Garland why there are more federal prosecutions of attacks on abortion clinics than of attacks on pregnancy centers. Garland acknowledged a disparity, but said it is not intentional. He said anti-abortion threats happen "during the daylight" and in view of cameras, but threats to pregnancy centers, while "horrid," happen in the dark.

GOP Senators also pressed Garland on why the department has not prosecuted those who protested outside Supreme Court justices' homes and argued the Justice Department failed to provide enough security to Justices. Garland argued he took the unusual step of deploying 70 members of the Marshals Service to protect the justices.

Highly-rated - last 48 hrs
Attorney General Merrick Garland testifies before Senate Judiciary Committee amid special counsel probes.
CBS News (Moderate Left) • Factual Grade 74% • 3 min read

Different political viewpoint


Garland says those attacking pro-life centers too "clever" for FBI: "They work at night."
Washington Times (Moderate Right) • Factual Grade 63% • 4 min read
Selected long-read


Reproductive rights activists charged under law intended to protect abortion clinics.
The Intercept (Left) • Factual Grade 76% • 8 min read
#2 in U.S. News • 20 articles
Why is a major drugmaker sharply cutting the prices of its insulin products?




Eli Lilly, one of three companies that dominate the U.S. insulin market, said it would cap the out-of-pocket cost of its insulin products at $35 a month. The 70% cost reduction takes...


Full summaries, images, and headlines for subscribers only.
One payment. Once a year. $25

Upgrade Now


#3 in U.S. News • 9 articles
How will the expiration of expanded food stamp benefits impact food insecurity?




The federal government's pandemic-era expansion of food stamps expired on March 1st. About 40 million Americans currently receive assistance under the Supplemental Nutrition Assistance Progra...


Full summaries, images, and headlines for subscribers only.
Free your time. Get rid of multiple news feeds.

Upgrade Now


TODAY'S POLL
Should the pandemic-era expansion of food stamp benefits be maintained?
All votes are anonymous. This poll closes at: 9:00 PDT
Should governments encourage research into solar geoengineering?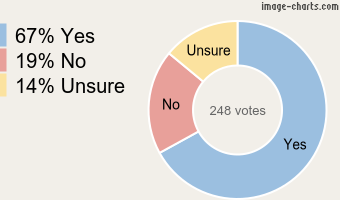 248 votes, 28 comments
Context: UN body calls for research into hypothetical technology that could potentially reduce global warming.
HIGHLIGHTED COMMENTS
" Yes - This technology could be a low-cost ($10 billion per year) way to arrest temperature increases around the world until carbon capture and reliable alternative energy technologies mature. Carbon reduction will still likely be needed (e.g., to arrest ocean acidification), but if we don't start looking at geoengineering in a collaborative way, individual countries will start doing their own thing, with possibly negative consequences."
" No - Solar geoengineering is a pipe dream. There is no practical way of governing such a system, which would span multiple countries..."
" Unsure - I want to say yes, because it wouldn't hurt at all to have a backup..."
#1 in World News • 36 articles
Why has there been a surge of violence in the West Bank?




Amid soaring tensions in the West Bank this week, on Wednesday Israeli armed forces arrested three Palestinians suspected of killing an American-Israeli. A fourth suspect was k...


Full summaries, images, and headlines for subscribers only.
Just the facts. Just about $2/mth.

Upgrade Now


#1 in Health News • 14 articles
How were two experimental RSV vaccines received by the FDA's advisory panel?




The Food and Drug Administration's advisory panel recommended approving two vaccines for respiratory syncytial virus (RSV) this week. The vaccines, produced by GlaxoSmithKline and Pfizer, are for those a...


Full summaries, images, and headlines for subscribers only.
Multiple perspectives + Quick summaries = $25/yr

Upgrade Now


No more paywalls
When you share The Factual
Step 1: Refer friends to start a trial with The Factual
Step 2: At each reward level, get a free 1-year digital subscription or donate to a charity of your choice
Your referral count: 0
You can also copy & paste your referral link:
https://thefactual.com/?refid=27228436
UPDATES & BREAKING NEWS

HIGHLY CREDIBLE, UNDER-REPORTED STORIES

EDITOR'S PICKS

Got feedback? Just reply to this newsletter and we'll respond within 48 hours.
Was this email forwarded to you? Sign up now to get The Factual in your inbox.
You received this email because you signed up for The Factual newsletter. Unsubscribe here.
The Factual, 55 E 3rd Ave, San Mateo, CA 94401, USA
Key phrases
Older messages