🧙‍♂️ [Starting in 24 hours] Brand Deal Wizard FREE Masterclass!
Hey there,
I noticed that you didn't register for my free masterclass yet (happening tomorrow).
Here's the deets 👇
What: Brand Deal Wizard Masterclass​
​When: Tuesday, June 13 @ 10:30am PST (view in your timezone)​
​Where: Click here to register​
Hope to see you there!
P.S. If you're not quite ready for the program but would still like to stay on my newsletter (and receive paid sponsorship opps), CLICK HERE to opt-out of my launch emails! No sweat either way.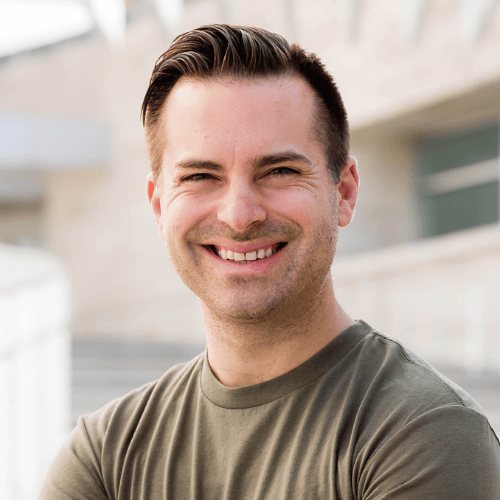 Justin Moore | Creator Wizard
7172 Regional St. #140, Dublin, CA 94568
Not getting what you need?

Unsubscribe

Key phrases
Older messages
🧙‍♂️ Why your audience demographics don't matter
Monday, June 12, 2023
Free preview of my Guest Expert session with Liron Segev ‌ ‌ ‌ ‌ ‌ ‌ ‌ ‌ ‌ ‌ ‌ ‌ ‌ ‌ ‌ ‌ ‌ ‌ ‌ ‌ ‌ ‌ ‌ ‌ ‌ ‌ ‌ ‌ ‌ ‌ ‌ ‌ ‌ ‌ ‌ ‌ ‌ ‌ ‌ ‌ ‌ ‌ ‌ ‌ ‌ ‌ ‌ ‌ ‌ ‌ ‌ ‌ ‌ ‌ ‌ ‌ ‌ ‌ ‌ ‌ ‌ ‌ ‌ ‌ ‌ ‌ ‌ ‌ ‌ ‌ ‌ ‌
🧙‍♂️ "You made $878K last year?!"
Monday, June 12, 2023
breakdown of our income from last year ‌ ‌ ‌ ‌ ‌ ‌ ‌ ‌ ‌ ‌ ‌ ‌ ‌ ‌ ‌ ‌ ‌ ‌ ‌ ‌ ‌ ‌ ‌ ‌ ‌ ‌ ‌ ‌ ‌ ‌ ‌ ‌ ‌ ‌ ‌ ‌ ‌ ‌ ‌ ‌ ‌ ‌ ‌ ‌ ‌ ‌ ‌ ‌ ‌ ‌ ‌ ‌ ‌ ‌ ‌ ‌ ‌ ‌ ‌ ‌ ‌ ‌ ‌ ‌ ‌ ‌ ‌ ‌ ‌ ‌ ‌ ‌ ‌ ‌ ‌ ‌ ‌ ‌ ‌ ‌ ‌
🧙‍♂️ FREE Brand Deal Wizard Masterclass!
Monday, June 12, 2023
Hey there, If you're wondering whether Brand Deal Wizard will be a good fit for you... I'm doing a super in-depth FREE masterclass on what you can expect 👇 What: Brand Deal Wizard Masterclass​