The best email content and news—handpicked and
delivered to your inbox every week.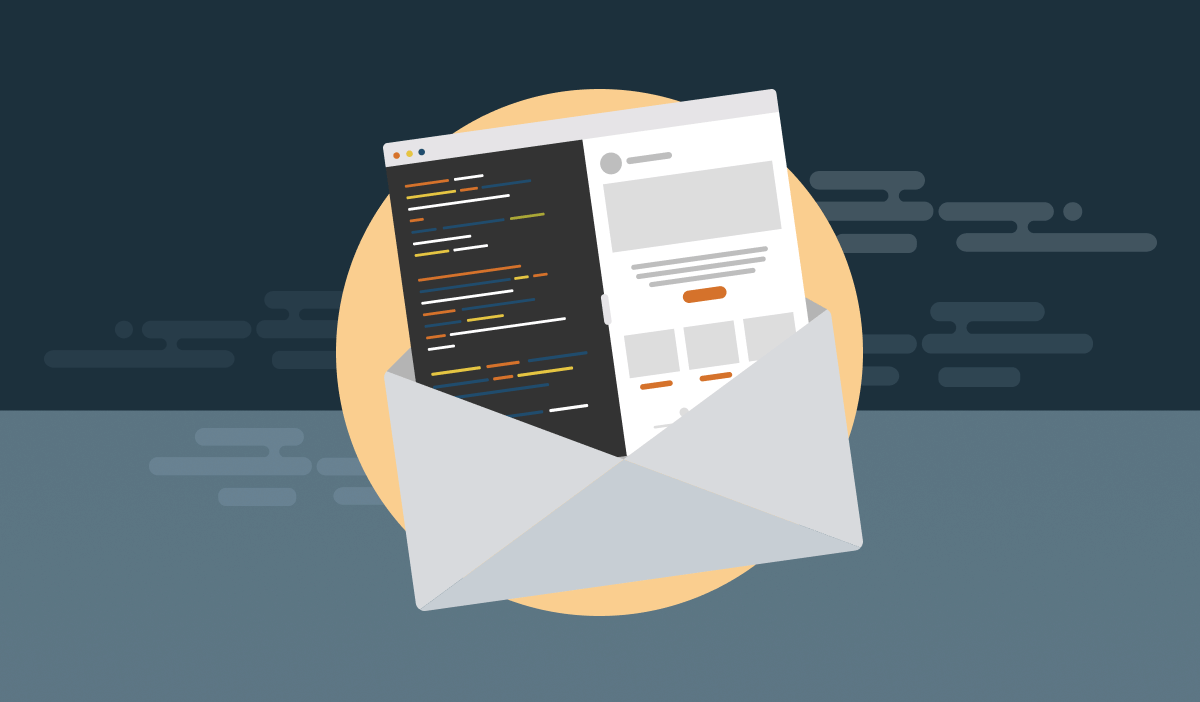 Guide
When I first started working in email, I quickly found that what I had learned from my basic coding days no longer applied. I'd get questions like, "Why does this look weird in Outlook?" and "Why is this link a different shade of blue than the other links?"

Coding for web is a whole different ballgame than coding for email. While similarities exist, beginners need to be aware of the nuances specific to email.

I had the pleasure of tapping into the brilliant mind of our email developer, Carin Slater, who graciously answered all my questions about email development.

We cover everything from guiding principles, coding essentials, and templates (from Mailchimp!).

Dive in!
Kimberly Huang (she/her)
Content Marketing Manager, Litmus
Kim's favorite links
Do you know the carbon footprint of your emails? Alice Li gave an incredible talk on this at Litmus Live—and Avi Goldman created a calculator for it.
The little newsletter that could. Here's how Hanna Raskin built a James Beard award-winning newsletter.
Gmail Tab myth: being in the primary tab doesn't generate more sales. Here are 5 truths about tabs in Gmail from Chad S. White.
Hey, hi, hello! It's Kim
Once upon a time, I was an email marketer, which led me to what I do now: a mix of content, social, and other cool projects (like this!) at Litmus.

My email marketing ick? Cold emails with excessive follow ups. What's your email marketing ick?
The answer is a. Every 1.2 days! We found that in a span of 5 months, there was an email client update equivalent to every 1.2 days across 6 different mobile apps.