Morgan Stanley cashed in on last quarter's hectic dealmaking, helping the firm post its second-most profitable quarter on record and weather a steep decline in trading. Investment banking hauled in $2.38 billion in revenue at the firm, mirroring similar bonanzas unveiled this week by JPMorgan and Goldman Sachs. —David E. Rovella
Bloomberg is tracking the progress of coronavirus vaccines while mapping the pandemic worldwide. 
Here are today's top stories  
On Wednesday, Wall Street responded positively when Jerome Powell told Congress the central bank gravy train would continue. When he said it again Thursday, investors weren't smiling as much. Concern is rising that Powell's persistent dovishness means the U.S. recovery will be short-lived. Asked about a second term for the Fed Chair, Treasury Secretary Janet Yellen demurred. Here's your markets wrap.
After some hesitation, U.S. money managers are rushing headlong into the fast expanding universe of exchange-traded funds. So much so that ETFs are on the brink of sucking in more money over seven months than in any calendar year on record. Already at $488.5 billion, they'll likely break the $497 billion full-year mark set in 2020 in just a few weeks, or maybe a few days.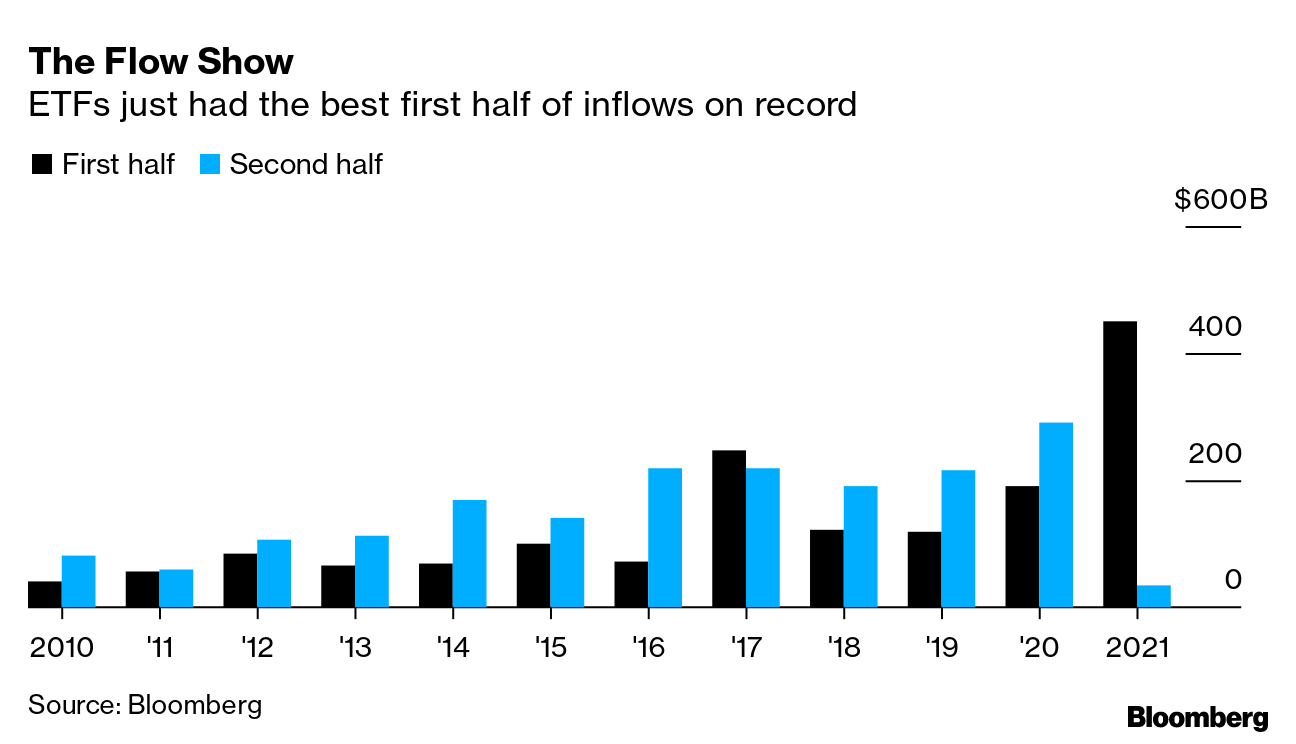 A formal warning from the Biden administration is coming to companies doing business in Hong Kong. U.S. officials are said to be worried that investors aren't taking the dangers of operating in the city seriously enough. The consequences of China's so-called national security law for businesses and the risk of a compromised legal system could spell trouble for foreign companies, U.S. officials contend. Beijing reacted to the news somewhat negatively.
Wall Street bosses are eagerly calling employees back to the office despite wide circulation of the more easily transmitted delta variant of Covid-19, and the unknown threat posed to vaccinated employees by future strains.
The World Health Organization called on China to cooperate in a second phase of studying the origins of the coronavirus. European governments are miffed about the Biden administration's continued reluctance to lift travel rules that keep most of their citizens out of the U.S. Most recently, the surge in delta variant cases in Europe has been cited as a reason. But all across the U.S., delta-driven caseloads are rising too, in what may be the beginnings of a fifth wave, albeit almost exclusively among those who have chosen not to be vaccinated. There were more than 33,000 new infections reported in the U.S. July 14. A month ago, that number was 8,000. For those who had their shots, there was good news on Thursday: Boosters may not be needed for months, or years, according to health officials in the U.S. and Europe. Here's the latest on the pandemic.
U.S. house hunters looking to stand out in a crowded market are increasingly making offers entirely in cash, giving them an edge over buyers who rely on mortgages. Here are the cities where cash is king.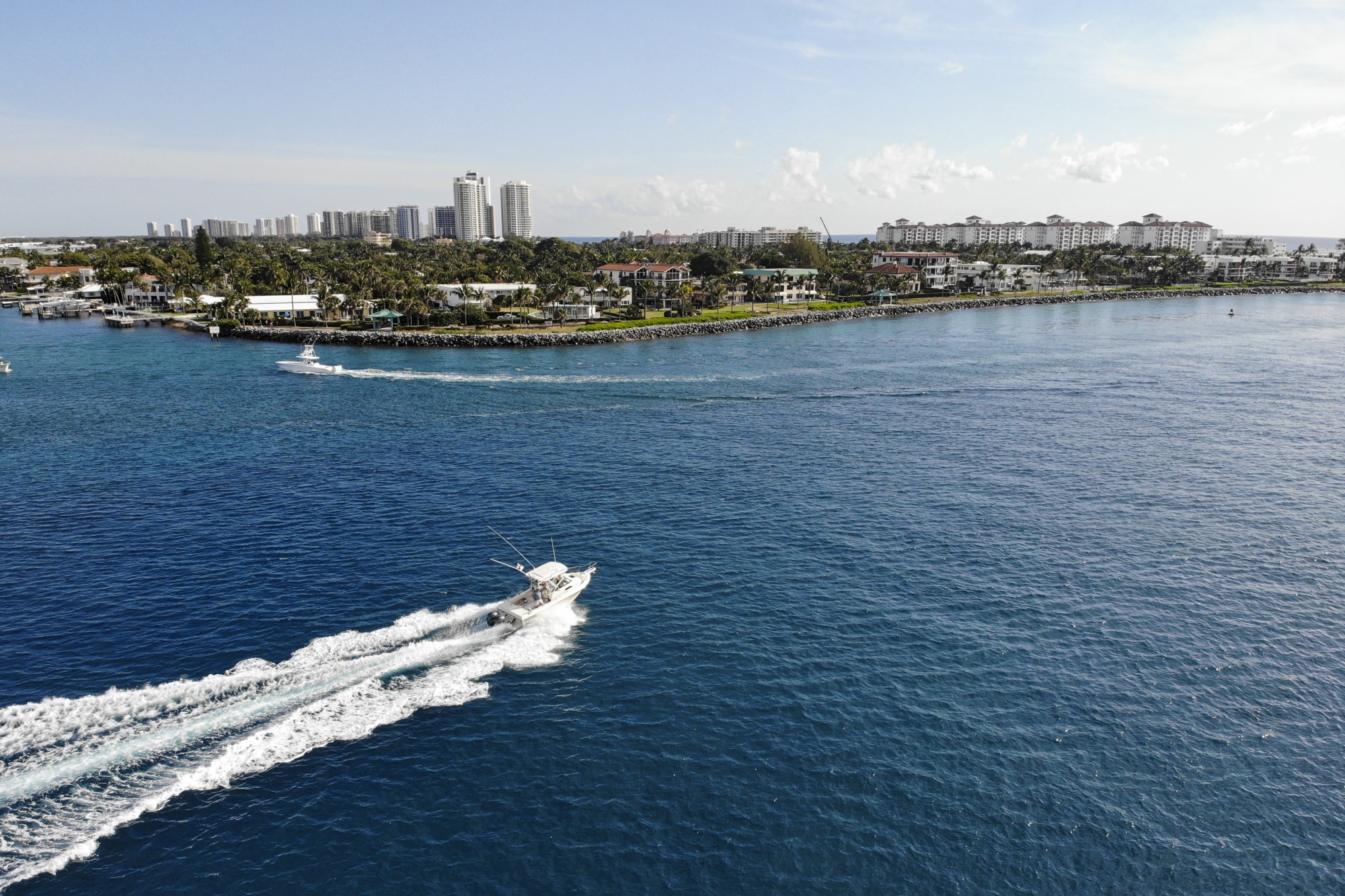 If you want to buy in this Florida city, think greenbacks. Photographer: Bloomberg 
Netflix is making its first big move beyond movies and television shows and jumping into video games. The entertainment company has even hired a former Electronic Arts executive to lead the charge.
What you'll need to know tomorrow 

Sponsored Content
We're making the future of work
Welcome to a new way of working. Go behind the scenes to see how we're helping businesses make the most of available workspace and keeping employees safer and more productive. Learn more.
Luxury outdoor brand Snow Peak has a cult following in Japan among the kind of campers who are willing to spend thousands of dollars on a tent. Now, the company is setting its sights on the country "where camping culture originated."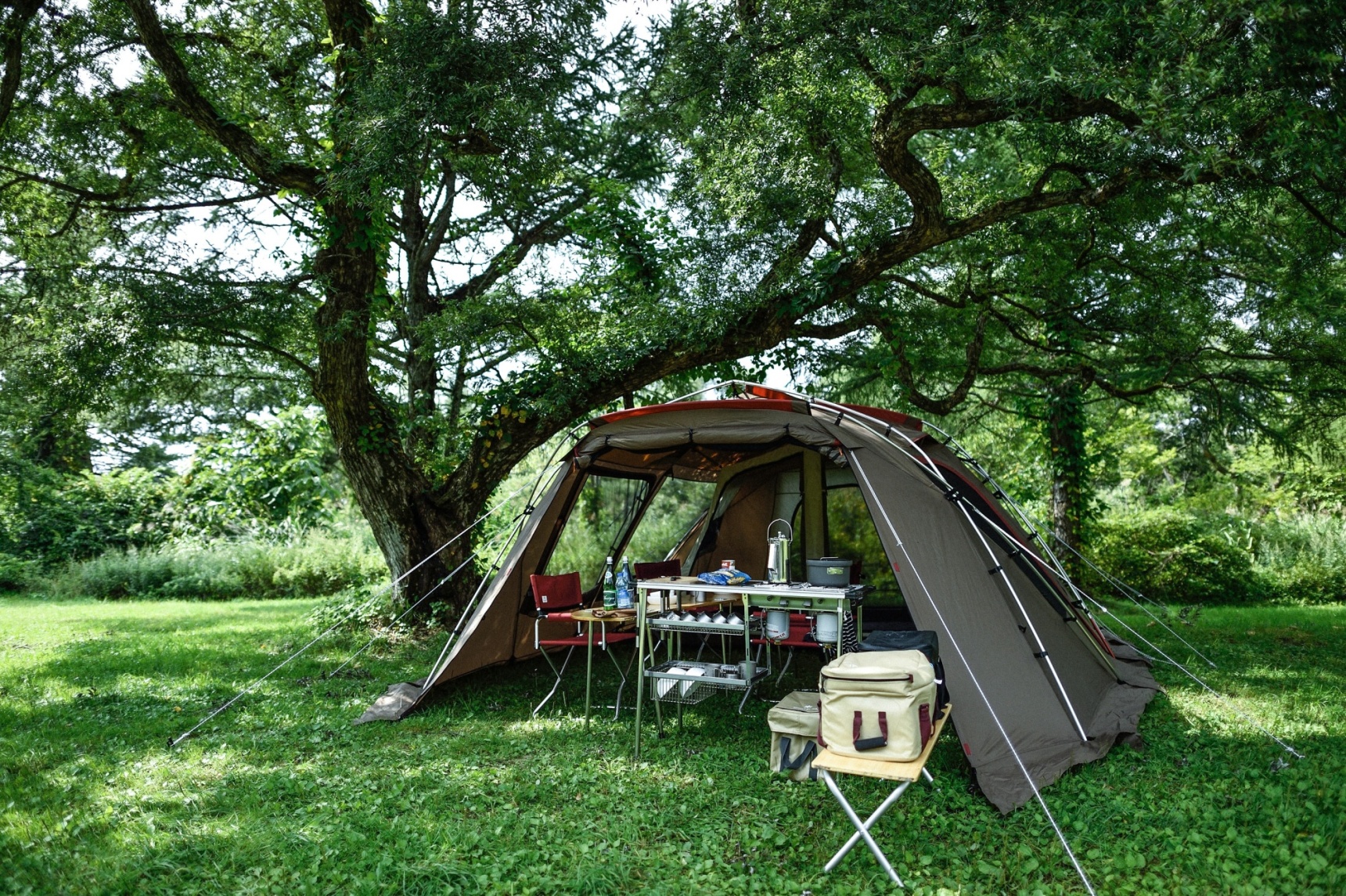 The Landlock tent, from Snow Peak.   Source: Snow Peak Inc. 
Like getting the Evening Briefing? Subscribe to Bloomberg.com for unlimited access to trusted, data-driven journalism and gain expert analysis from exclusive subscriber-only newsletters.
CEO Forum: The Future of Connectivity. The pandemic and its fallout for companies have increasingly motivated leaders to fully embrace digital connectivity and its ability to drive efficiency. Join Bloomberg on July 20 and hear from global telecommunications leaders from AT&T Business, Vodafone Business and more as they discuss cutting-edge and practical use cases of 5G, the Internet of Things and artificial intelligence. Sponsored by Accenture. Register here.
Before it's here, it's on the Bloomberg Terminal. Find out more about how the Terminal delivers information and analysis that financial professionals can't find anywhere else. Learn more.
Download the Bloomberg app: It's available for iOS and Android.
Older messages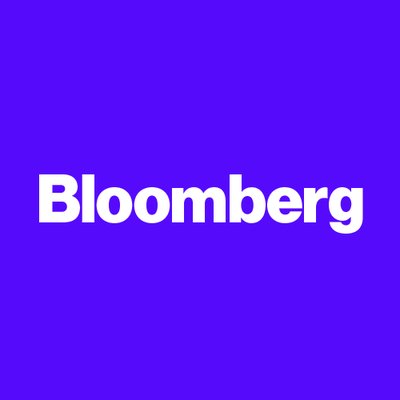 U.S. inflation just spiked
Tuesday, July 13, 2021
Bloomberg Prices paid by US consumers surged in June by the most since 2008, topping all forecasts and testing the Federal Reserve's commitment to monetary support for the economy. Excluding the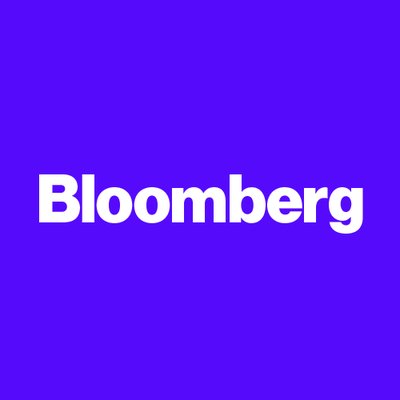 A bad sign
Monday, July 12, 2021
Bloomberg Social-distancing rules were tightened in Bangkok, Seoul and parts of Vietnam as the more easily transmitted delta variant of the coronavirus continues to spread. Tokyo entered its fourth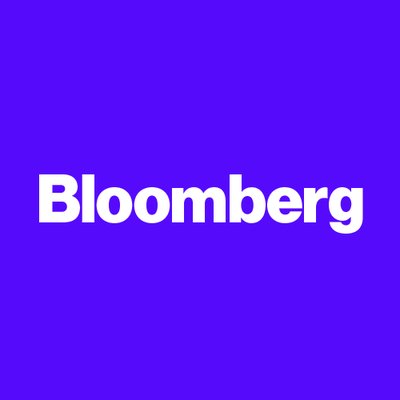 Where China and America agree
Saturday, July 10, 2021
Bloomberg Follow Us Get the newsletter Beijing and Washington have finally found something they agree on—neither likes Chinese companies going public in the US After cracking down on ride-hailing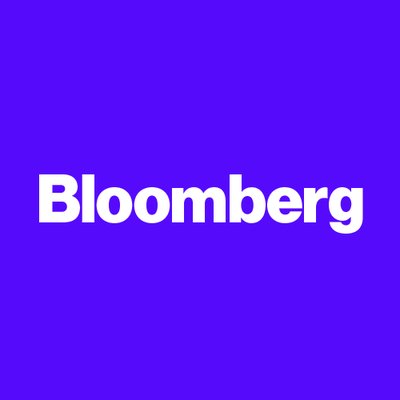 Google gets targeted
Saturday, July 10, 2021
Bloomberg Dozens of US states are poised to sue Google for allegedly abusing its power over developers that distribute apps through the Google Play store on mobile devices, people familiar with the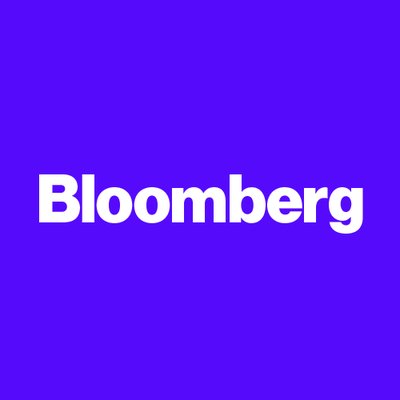 'Choose another living'
Saturday, July 10, 2021
Bloomberg Big banks have been trying to one-up each other in a bid to be the kindler, gentler workplace for aspiring masters of the universe. But some on Wall Street see things differently. Cantor