The Profile: The founder taking on Jeff Bezos & Airbnb's $10-billion engineer
Why are artificial beginnings so important?

Good morning, friends!

I opened my email on Jan. 1 to see a message from my dentist wishing me a happy new year. It got me thinking — the new year is a wonderful reminder to schedule your tooth-cleaning appointment and that you have yet another chance to do things differently.

There are few moments in life that genuinely feel like you're at the starting line of a new chapter. With every passing year, it becomes more and more rare to encounter moments that force you to feel like a novice.

For me, there are only three moments that have had this effect: The first day of first grade, the day we moved to the United States, and the day I became a parent. At one point in life, I was a student for the first time, I moved to a new country for the first time, and I had a baby for the first time. All three were a shock to the system.

But here's the thing: You don't need to move countries or have a child in order to feel totally incompetent. There are many ways to create an artificial beginning that creates a "before" and "after" effect in your life.

Every time the calendar flips to January 1, it marks an artificial beginning*.* Resolutions aren't effective because they're usually abandoned and forgotten in a matter of weeks. What's more effective is setting practical goals that are difficult to weasel out of.

For instance, on January 1, 2015, I signed up for a four-year-long mentorship program. On January 1, 2018, I signed up for a marathon, and I bought flights and paid entry fees. On January 1, 2021, I cut out alcohol and got rid of all the beverages in my home.

Creating artificial beginnings is especially important when you start to feel comfortable and complacent. When I interviewed endurance athlete Amelia Boone, I understood why mastering something new is so crucial to building mental toughness. She was a corporate attorney and had never run a race in her life. At age 28, she signed up for her first Tough Mudder, became obsessed, and went on to become a four-time world champion.

How? She created an artificial beginning that forced her to be the worst before she could become the best.

Here's how she describes the feeling of starting from scratch, learning a new skill, and mastering the art of suffering. "When you put yourself through situations that are very hard, and you do that on purpose, it helps you to deal with the messiness in life that is not voluntary," she says.

Anyway, if you've been looking for a sign to commit to mastering something new this year, consider this your wake-up call. Remember, being a novice will likely be jarring, terrifying, and horrible at first, but those are all prerequisites to building true and long-lasting confidence.

Today is only January 2 — it's the perfect time to find a new challenge, start over, and get closer to the person you want to be. As Matthew McConaughey says, "I'm a big fan of creating resistance to keep myself in check to make sure I'm feeling most alive. It's a daily routine to sober yourself up. Big moments in our life sober us up."

—

ASK ME ANYTHING: My favorite thing about writing The Profile is talking to you, the reader. So I want to invite you to ask me anything. What questions do you have for me? Nothing is off the table, so feel free to reply to this email and ask me about anything from what books I've been reading to what it's been like building a newsletter business. I'll compile the questions and publish them in a future edition of The Profile.

---

PROFILES.

— The founder taking on Jeff Bezos [**HIGHLY RECOMMEND**]
— Amazon's new chief
— Blackstone's heir apparent
— The world's greatest female freediver
— Airbnb's $10 billion engineer
— China's most famous propagandist
— The actress making peace with the past

The founder taking on Jeff Bezos: When businesses had to close en masse due to a global pandemic, Shopify armed them with the tools to become instantaneous online stores. While Amazon's reputation as a vampiric partner to merchants was reinforced in 2020, Shopify suddenly emerged as their biggest ally. Founder Tobi Lütke turned Shopify from a Canadian upstart into an e-commerce giant by being the anti-Bezos. Will he be able to take on Amazon — and win? (Bloomberg) (For more, read Tobi Lütke's Profile Dossier here.)

Amazon's new chief: Jeff Bezos's handpicked successor Andy Jassy wants the world to know he is humble and understated. Will running a $1.75 trillion company—in the midst of a changing labor landscape and seemingly inevitable regulatory onslaught—change that? Meet Amazon's new nice-guy CEO who is tasked with the tall order of sustaining the truly astounding growth trajectory of the company. (Vanity Fair)

"I know that there are a number of things I haven't encountered and I'm sure I'll encounter over time, but I feel grounded in who I am and what matters to me, and I'll remain true to that."

Blackstone's heir apparent: Blackstone is the world's largest private equity and alternative-asset management firm. Under chairman and CEO Stephen Schwarzman, there has been a slow-motion, drama-free passing of the baton to Jonathan Gray, 51, now the president and COO, without ruffling feathers among colleagues. Here's how Gray rose to the top. (Institutional Investor)

"He communicates and listens well, so he's hard not to like even when you're disagreeing with him."

The world's greatest female freediver: Sunken by grief, Alenka Artnik found herself alone on a bridge, contemplating suicide. Ten years later, she is the world's greatest female freediver and getting stronger with each record-breaking plunge. Here's how one woman emerged from mental health struggles to push the limits of the human body. (Long Lead)

"When you've been to the very edge of the abyss and found what makes you want to return to the surface — to live — you have everything to lose."

Airbnb's $10-billion engineer: Nate Blecharczyk, Airbnb's technical cofounder, created the $100 billion home-share phenom's software and marketplace blueprints. Now he's using his engineering mindset and an army of data scientists to solve the company's most challenging problems.

"As an engineer, I've always been good at taking something that's high level and abstract and boiling it down into a program."

China's most famous propagandist: Hu Xijin is the editor of the Global Times, China's chest-thumpingly nationalistic tabloid. In recent years, he has become the most influential Chinese propagandist in the west — a constant presence on Twitter and in the international media, always on hand to defend the Communist party line, no matter the topic. He has set a new tone for China on the world stage – but can he keep up with the forces he has unleashed? (The Guardian)

"My English is almost all self-taught, and in English, I'm most skilful at picking a fight."

The actress making peace with the past: Jennifer Aniston got her start as Rachel Green on NBC's runaway hit, Friends, two decades ago. But during the recent Friends reunion episode, she had to confront some uncomfortable memories of her past. In this longform Q&A, Aniston opens up about her long, winding road to this place in her life and career. (The Hollywood Reporter)

"Hi, past, remember me? Remember how that sucked?"

---

✨ This installment of The Profile is free for everyone. If you would like to get full access to all of the recommendations, including today's audio and video sections, sign up below.

---

AUDIO TO HEAR.

Kim Kardashian on turning fame into power: Say what you will about Kim Kardashian, but she's successfully reinvented herself from a sex symbol to reality TV star to a business mogul to a criminal justice reform advocate. Just in the last few weeks, she's helped to get a man off of death row and chartered a plane out of Afghanistan. Here's how she's used the power of celebrity to create meaningful change for causes she cares about. (Link available to premium members.)

Nims Purja on how purpose can overcome fatigue: When mountaineer Nims Purja was training for the British special forces team (Special Boat Service), he would wake up at 1 a.m, carry 80 pounds on his back, and run 40 kilometers every morning. At night, he would go to the gym and cycle 65 miles. "I never said, 'I'm tired' or 'It's raining today,'" he says. "It was never for money. It was for the love, and if you love something, you gotta commit to it." (Link available to premium members.)

David Swensen on how to invest for retirement: Even though he managed a complex portfolio for Yale, legendary money manager David Swensen had also become passionate about trying to teach individual investors how best to invest for retirement. In this podcast, Swensen describes his basic formula for creating an investment portfolio likely to give you good returns while still managing risk. (Link available to premium members.)

VIDEOS TO SEE.

DJ Shipley on losing – and finding – his identity: DJ Shipley joined the Navy at 17 years old and eventually worked his way to SEAL Team 6. In this longform interview, Shipley gives a descriptive and raw first-hand account of the physical, mental, and emotional ramifications after years of combat. (Link available to premium members.)

Melanie Perkins on growing Canva into a global unicorn: Melanie Perkins has grown Canva from a two-person company into a multi-billion software startup. Along the way, her team has encountered plenty of opportunities to pivot in various directions, but the company's greatest strength has been staying disciplined and strategic. "I don't really like distractions," Perkins says. "I like getting to build a company." (Link available to premium members.)

---

The Profile is a reader-supported publication. To receive new posts and support my work, consider becoming a free or paid subscriber.
Key phrases
Older messages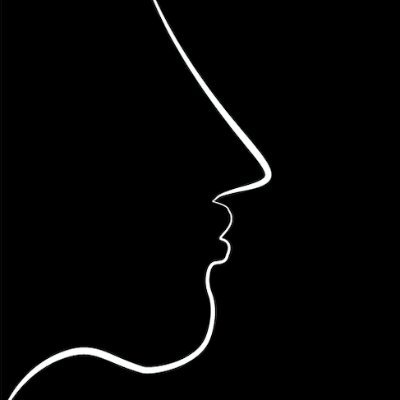 ✨ Improve Your Content Diet: 20% off The Profile!
Sunday, December 26, 2021
Limited time only! ‌ ‌ ‌ ‌ ‌ ‌ ‌ ‌ ‌ ‌ ‌ ‌ ‌ ‌ ‌ ‌ ‌ ‌ ‌ ‌ ‌ ‌ ‌ ‌ ‌ ‌ ‌ ‌ ‌ ‌ ‌ ‌ ‌ ‌ ‌ ‌ ‌ ‌ ‌ ‌ ‌ ‌ ‌ ‌ ‌ ‌ ‌ ‌ ‌ ‌ ‌ ‌ ‌ ‌ ‌ ‌ ‌ ‌ ‌ ‌ ‌ ‌ ‌ ‌ ‌ ‌ ‌ ‌ ‌ ‌ ‌ ‌ ‌ ‌ ‌ ‌ ‌ ‌ ‌ ‌ ‌ ‌ ‌ ‌ ‌ ‌ ‌ ‌ ‌ ‌ ‌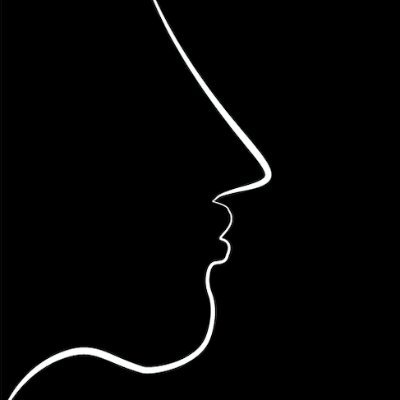 The Profile: The founder who wants to take humans to Mars & the startup recruiting teenage basketball stars
Sunday, December 26, 2021
Here is 2021 through the eyes of The Profile, featuring the best profiles, interviews, podcasts, and videos. ‌ ‌ ‌ ‌ ‌ ‌ ‌ ‌ ‌ ‌ ‌ ‌ ‌ ‌ ‌ ‌ ‌ ‌ ‌ ‌ ‌ ‌ ‌ ‌ ‌ ‌ ‌ ‌ ‌ ‌ ‌ ‌ ‌ ‌ ‌ ‌ ‌ ‌ ‌ ‌ ‌ ‌ ‌ ‌ ‌ ‌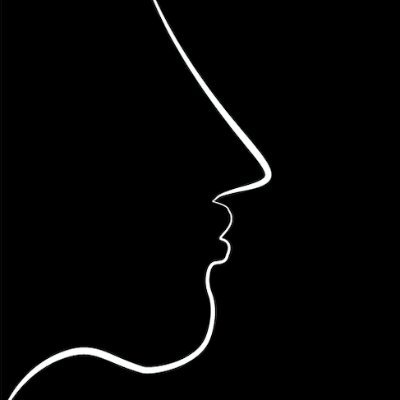 The Profile: The billionaire who thrives in crisis & the refugee who went from rags to riches (twice)
Sunday, December 19, 2021
In today's edition, find out why Peter Thiel searches for reality-bending secrets. ‌ ‌ ‌ ‌ ‌ ‌ ‌ ‌ ‌ ‌ ‌ ‌ ‌ ‌ ‌ ‌ ‌ ‌ ‌ ‌ ‌ ‌ ‌ ‌ ‌ ‌ ‌ ‌ ‌ ‌ ‌ ‌ ‌ ‌ ‌ ‌ ‌ ‌ ‌ ‌ ‌ ‌ ‌ ‌ ‌ ‌ ‌ ‌ ‌ ‌ ‌ ‌ ‌ ‌ ‌ ‌ ‌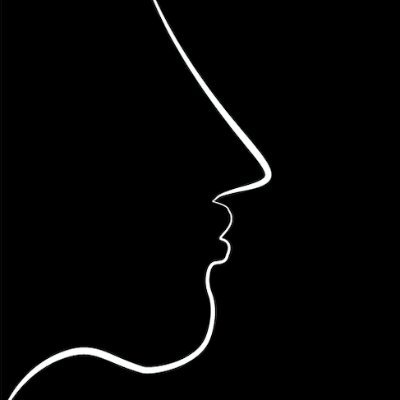 The Profile: The most likable man in America & the pizza empire
Sunday, December 12, 2021
From sports biographies to moving memoirs to classic novels, check out what 16 of the world's most successful people are reading. ‌ ‌ ‌ ‌ ‌ ‌ ‌ ‌ ‌ ‌ ‌ ‌ ‌ ‌ ‌ ‌ ‌ ‌ ‌ ‌ ‌ ‌ ‌ ‌ ‌ ‌ ‌ ‌ ‌ ‌ ‌ ‌ ‌ ‌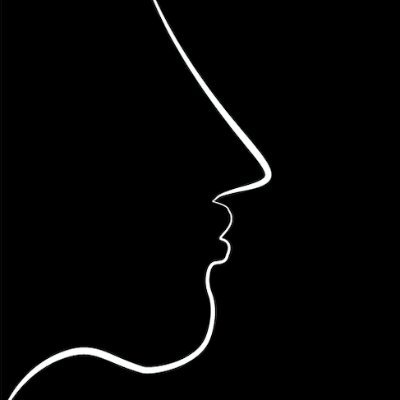 The Profile: The billion-dollar horse gambler & the rock climber who can't feel fear
Sunday, December 5, 2021
Stories make knowledge memorable and practical. They give us heroes we want to emulate. ‌ ‌ ‌ ‌ ‌ ‌ ‌ ‌ ‌ ‌ ‌ ‌ ‌ ‌ ‌ ‌ ‌ ‌ ‌ ‌ ‌ ‌ ‌ ‌ ‌ ‌ ‌ ‌ ‌ ‌ ‌ ‌ ‌ ‌ ‌ ‌ ‌ ‌ ‌ ‌ ‌ ‌ ‌ ‌ ‌ ‌ ‌ ‌ ‌ ‌ ‌ ‌ ‌ ‌ ‌ ‌ ‌