Hard-nosed Wall Street CEOs have been beating the drum of late about how burned out bankers need to stop whining and get back to their desks. Appeasing young stars with perks and flexible work schedules following 17 months of pandemic is the wrong strategy, they argue. But even at those financial firms that have been throwing money at employees—with big raises, bonuses, vacations and even free Pelotons—the worker bees have had enough. "Is it the best time to be a banker in terms of making money? Sure," says executive recruiter Dan Miller of True Search. "Is it a horrible time in terms of lifestyle? Absolutely." —David E. Rovella
Bloomberg is tracking the progress of coronavirus vaccines while mapping the pandemic worldwide. 
Here are today's top stories  
Don't read too much into the stock market's volatility Friday, especially when it comes to the technology giants. That's the advice from Goldman Sachs, which says it's probably just a short-term side effect of a record surge in options trading. Here's your markets wrap.
U.S. Treasury Secretary Janet Yellen will convene top financial-market and bank regulators on Monday to discuss rules for so-called stablecoins, a key part of the cryptocurrency market where government officials are increasingly fretting about a lack of oversight.
In the U.S., it's almost impossible to avoid news stories about how companies and cities are headed back to some form of pre-pandemic normal. But the reality is that infections are climbing again and that more than 330 Americans are dying every day from Covid-19. Even with half of the U.S. vaccinated, the virus is killing people faster than guns, car crashes and the flu combined. The difference now as compared with the first four waves is that the vast majority of victims are unvaccinated despite near-universal access to shots across the country. Social media platforms like Facebook are "killing people" by spreading false information, President Joe Biden said. Vaccinations have already prevented roughly 279,000 U.S. deaths and 1.25 million hospitalizations, according to an analysis published last week. Since the pandemic began, there have been almost 34 million confirmed infections in the U.S. (though the true number is likely higher) and 608,000 killed by the pathogen. Worldwide, there have been 189 million confirmed infections and more than 4 million deaths. And it's far from over.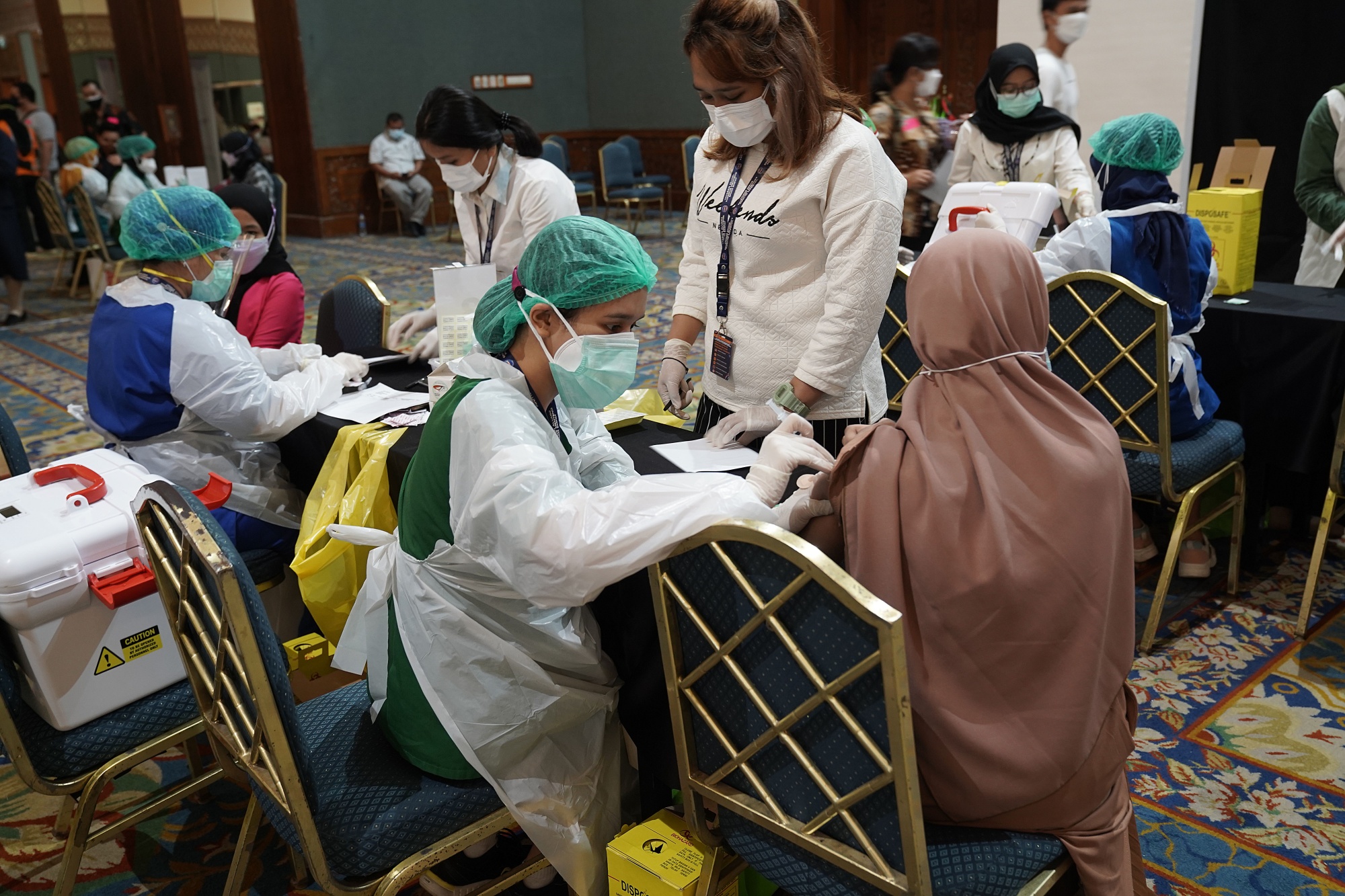 A health worker administers the Sinovac Biotech Covid-19 vaccine at the Jakarta Convention Center on July 15. Indonesia is speeding up vaccinations as the highly infectious delta variant tears across the country. Photographer: Dimas Ardian/Bloomberg
There's a big gap when it comes to Covid-19 antibodies generated by mRNA vaccines like that of Pfizer-BioNTech and inactivated virus vaccines such as Sinovac Biotech's shot. The former can generate 10 times as many, according to a Hong Kong study. Elsewhere in Asia, the Philippines just reported its first confirmed case stemming from the delta variant while Singapore will close hundreds of nightlife venues and resume stricter measures for restaurants just days after relaxing them, following a jump in daily cases linked to karaoke clubs. And there's a new study by India health officials on "breakthrough cases," those in which fully vaccinated people become infected, and how a small percentage of those victims subsequently die. Here's the latest on the pandemic.
To investors hunting for the next Dogecoin, the more than 19,000% price gain cryptocurrency SafeMoon recently posted was like a fresh bone. More than 2.4 million have already bought it.
The European Union's climate plan might be the most ambitious attempt yet to force a major economy to abandon fossil fuels. But by some measures, it still won't be enough to keep global temperatures from rising.  
When a new obesity medication from Novo Nordisk began selling in the U.S. last month, it became the most effective weight loss drug on the market. Wegovy helps patients lose an average of about 15% of their body weight, almost double the rates demonstrated by other prescription treatments. With more than 100 million obese Americans, the market potential is huge—especially since it costs $1,350 for four weekly injections. But there's a big obstacle: insurance companies frown on weight loss treatments.
What you'll need to know tomorrow 

Sponsored Content
We're making the future of work
Welcome to a new way of working. Go behind the scenes to see how we're helping businesses make the most of available workspace and keeping employees safer and more productive. Learn more.
Buoyed by a rush of locked-down homeowners investing in high-end barbecue gear, grill makers are taking advantage of soaring sales to go public, Bloomberg Businessweek reports. Traeger and Weber, the biggest American manufacturers of barbecue grills, will tap public investors for the first time this summer after decades of being closely held.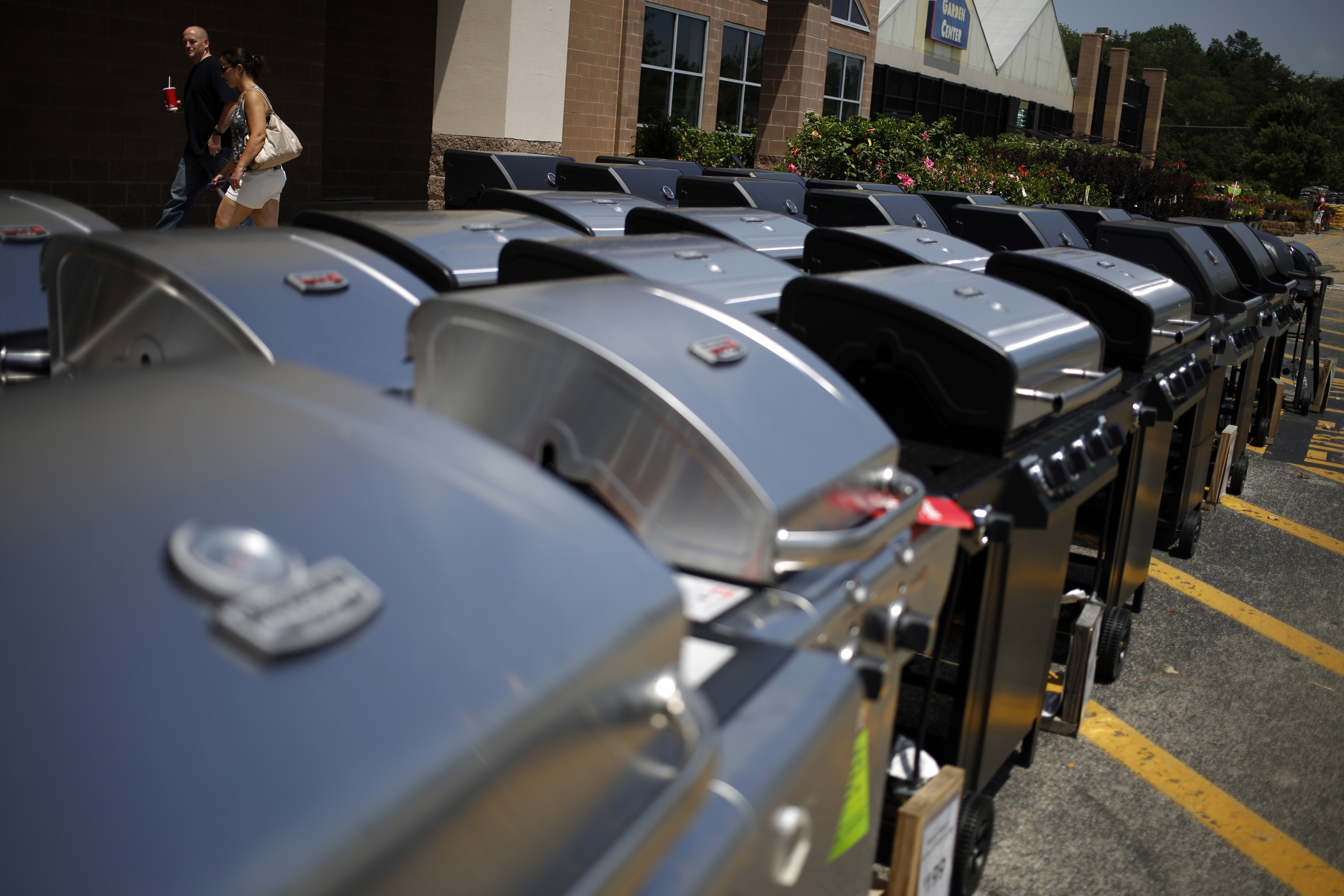 Like getting the Evening Briefing? Subscribe to Bloomberg.com for unlimited access to trusted, data-driven journalism and gain expert analysis from exclusive subscriber-only newsletters.
CEO Forum: The Future of Connectivity. The pandemic and its fallout for companies have increasingly motivated leaders to fully embrace digital connectivity and its ability to drive efficiency. Join Bloomberg on July 20 and hear from global telecommunications leaders from AT&T Business, Vodafone Business and more as they discuss cutting-edge and practical use cases of 5G, the Internet of Things and artificial intelligence. Sponsored by Accenture. Register here.
Before it's here, it's on the Bloomberg Terminal. Find out more about how the Terminal delivers information and analysis that financial professionals can't find anywhere else. Learn more.
Download the Bloomberg app: It's available for iOS and Android.
Older messages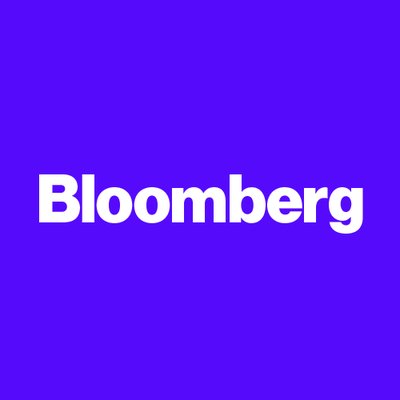 Yellen says no
Friday, July 16, 2021
Bloomberg Bank of America shares tumbled the most in eight months as Wall Street learned of its struggle to build back lending income in the second quarter. While government aid programs helped big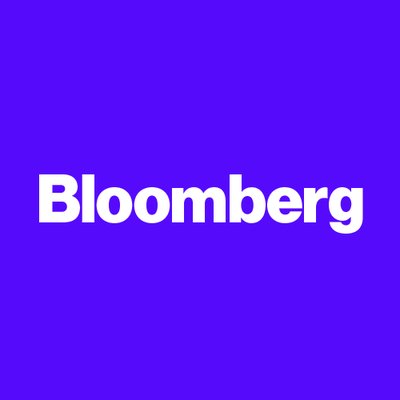 Wall Street cash bonanza
Friday, July 16, 2021
Bloomberg Morgan Stanley cashed in on last quarter's hectic dealmaking, helping the firm post its second-most profitable quarter on record and weather a steep decline in trading. Investment banking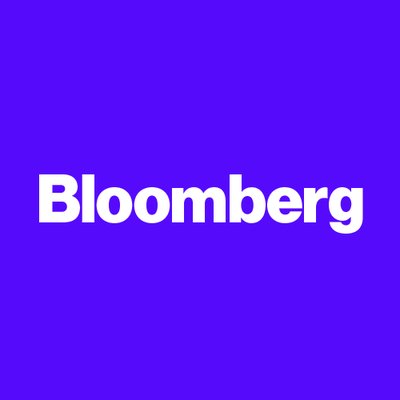 U.S. inflation just spiked
Tuesday, July 13, 2021
Bloomberg Prices paid by US consumers surged in June by the most since 2008, topping all forecasts and testing the Federal Reserve's commitment to monetary support for the economy. Excluding the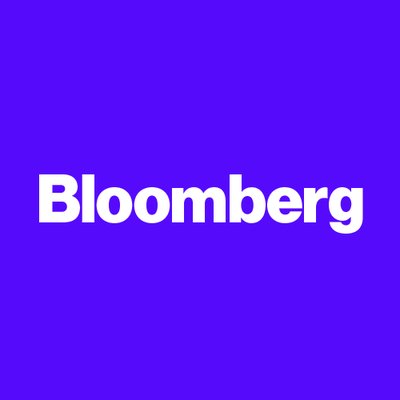 A bad sign
Monday, July 12, 2021
Bloomberg Social-distancing rules were tightened in Bangkok, Seoul and parts of Vietnam as the more easily transmitted delta variant of the coronavirus continues to spread. Tokyo entered its fourth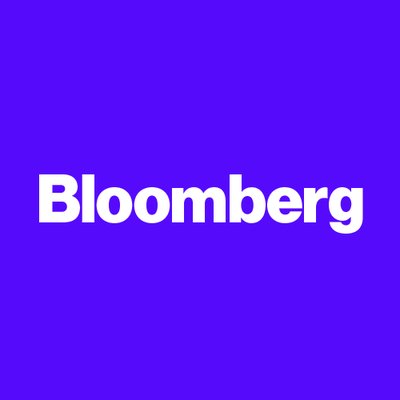 Where China and America agree
Saturday, July 10, 2021
Bloomberg Follow Us Get the newsletter Beijing and Washington have finally found something they agree on—neither likes Chinese companies going public in the US After cracking down on ride-hailing