For some time now, the stock market has been breaking and re-breaking records despite darkening skies. Now, investment strategists are wondering if the combination of Covid-19's fast-spreading delta variant, rising inflation and central banks eyeing tighter monetary policy means there truly is rain in the forecast. Markets felt more than a few drops on Monday. Here's your markets wrap. —David E. Rovella
Bloomberg is tracking the progress of coronavirus vaccines while mapping the pandemic worldwide. 
Here are today's top stories  
Day traders who fueled all those so-called meme stocks to crazy heights a few months back are getting fried. The sunny market optimism that pumped up trading in those few, now famous companies has been replaced by the biggest losing streak since the phenomenon first appeared.
Meanwhile, more technology companies are rushing out their initial public offerings while the market is still hot, including none other than retail trading platform Robinhood. It filed with the U.S. Securities and Exchange Commission Monday to start the roadshow of its $2.2 billion IPO. And there are a lot more coming.
The U.S., U.K. and their allies formally attributed the Microsoft Exchange hack to actors affiliated with the Chinese government while accusing Beijing of "malicious cyber activities," further escalating tensions between the White House and China. While Beijing was rattling its sabers again near Taiwan, its efforts to rule the waves in the South China Sea ran into some trouble, courtesy of the Philippines Coast Guard.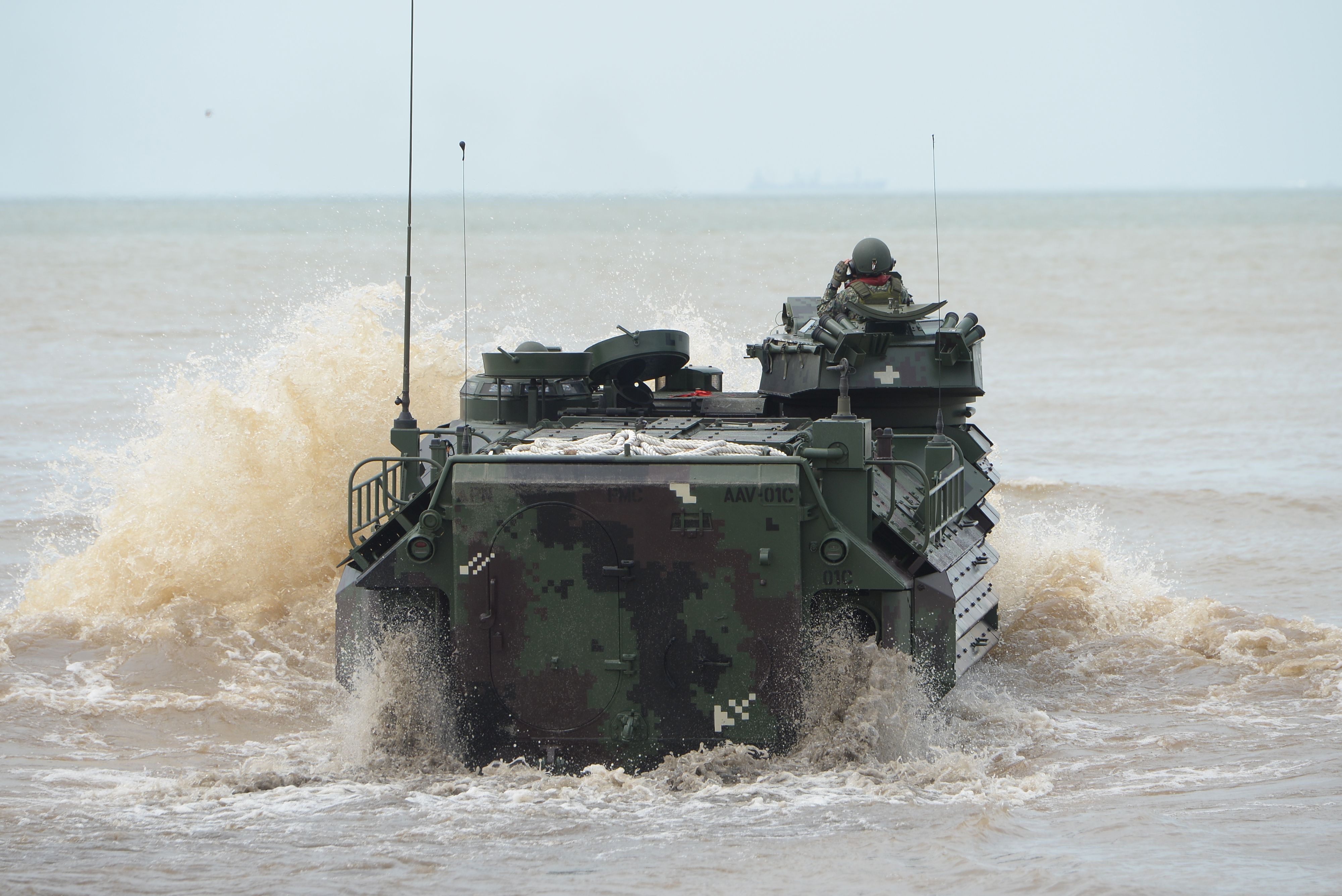 Philippine marines conducting maneuvers during an amphibious landing exercise north of Manila in 2019. Photographer: Ted Aljibe/AFP
Credit Suisse's top executive in the Middle East had a strange message at a May sales meeting: an apology. Bruno Daher said he was sorry about saying he'd put a gun to bankers' heads if they didn't shape up. The contrition was striking because it contrasted so sharply with his typical approach. Indeed, the executive who built a regional wealth powerhouse also fostered a brutal workplace for staff. A lot of them have quit.
She said she was raped by one of the most powerful men on Wall Street. Now private-equity billionaire Leon Black has responded to the allegations in astonishing detail, saying the former model from Russia professed her love during a years-long affair—and that he was later extorted for millions of dollars.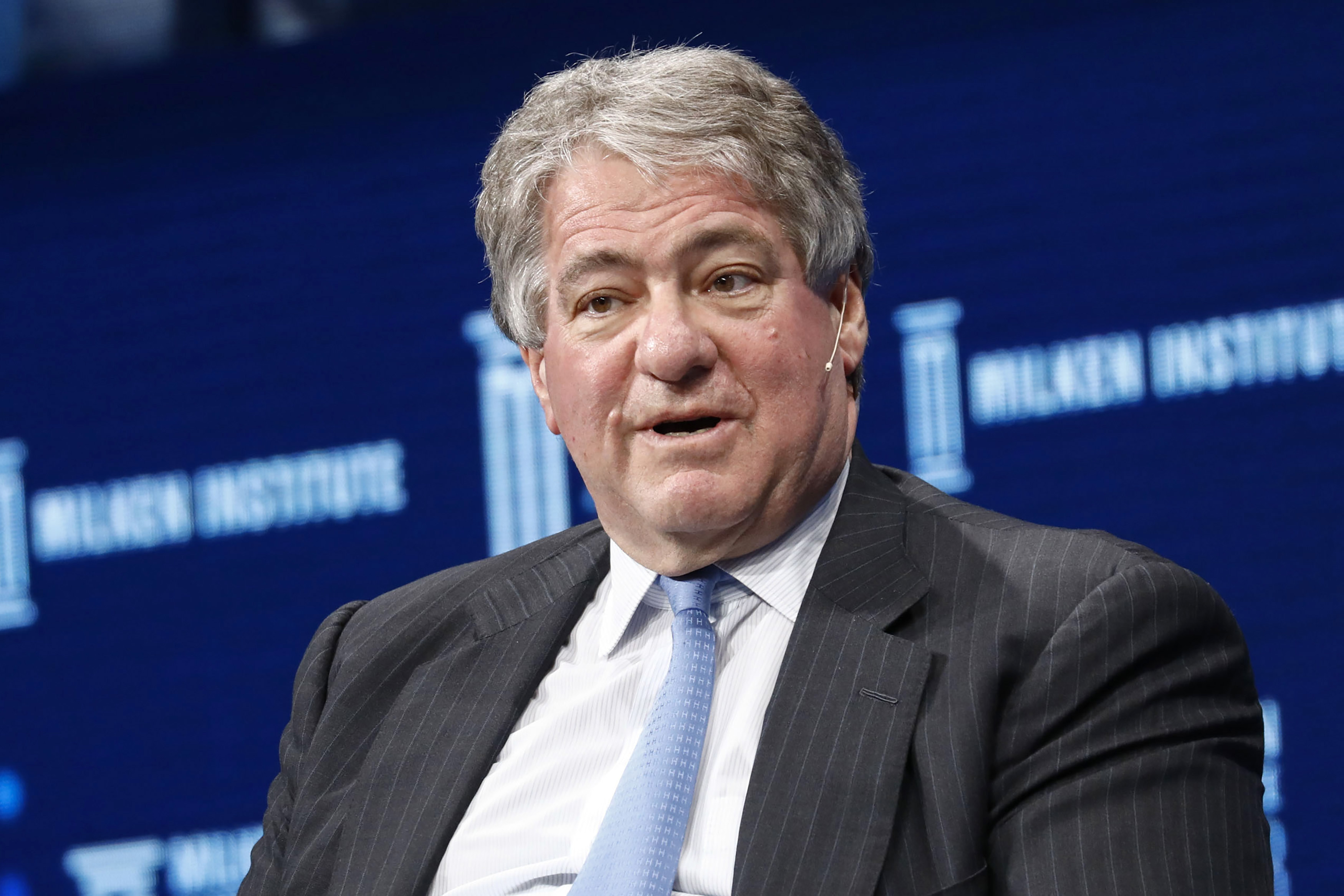 Leon Black Photographer: Patrick T. Fallon/Bloomberg
Covid-19 cases in the U.K. rose the most in the world as virus restrictions ended in England, while Prime Minister Boris Johnson's perceived attempt to dodge isolation rules sparked a public outcry. An American gymnast tested positive for coronavirus at the team's pre-Olympic training camp in Japan. Southeast Asia continues to reel from a fresh wave of the virus, with Indonesia surpassing India and Brazil in daily case numbers as the delta variant drives up infections. Here's the latest on the pandemic.
WeWork. Remember them? A new book reveals that as the company was burning through $11 billion and firing thousands of workers after its failed 2019 IPO, co-founder Adam Neumann was extracting even more wealth from the company than previously thought. Like $2.1 billion.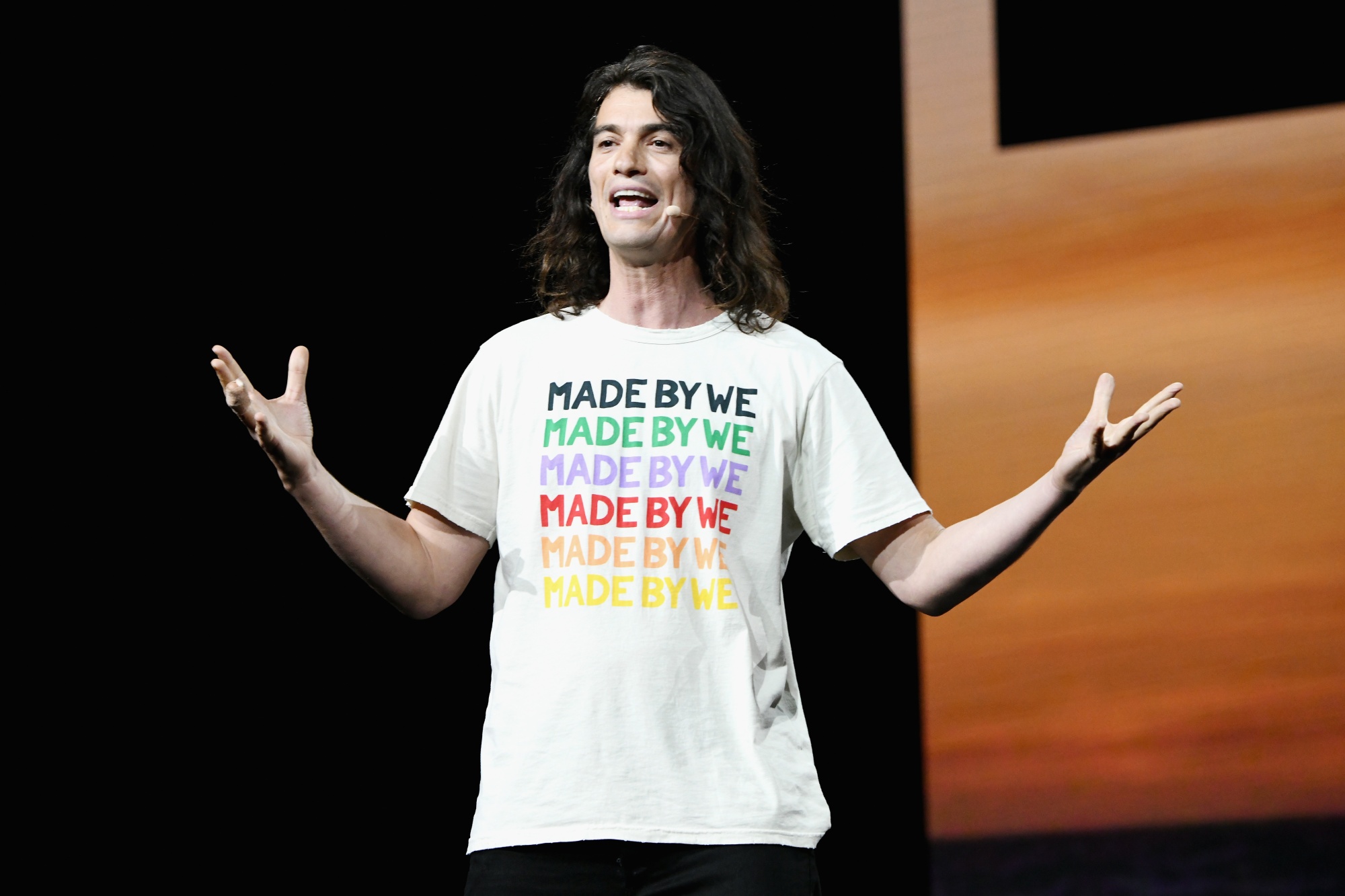 Adam Neumann Photographer: Michael Kovac/Getty Images North America
What you'll need to know tomorrow 
Sponsored Content
Executive presence can make a huge difference in your career. But it isn't a one-size-fits-all trait. Kellogg professor and executive coach Brooke Vuckovic unpacks the essentials of executive presence and explains how you can hone your own presence.
Kellogg School of Management at Northwestern University
Just a dot on the map along Interstate 10 between El Paso and San Antonio, Van Horn, Texas—with a population of less than 2,000—considers Jeff Bezos and his new space base a neighbor. From the town's main drag, it's just a 40-mile drive to Blue Origin's launch pad, where he intends to rocket into space for a few minutes in his Blue Origin spacecraft on July 20. But that's just part of the story of how a tiny town gets along with the richest person on Earth.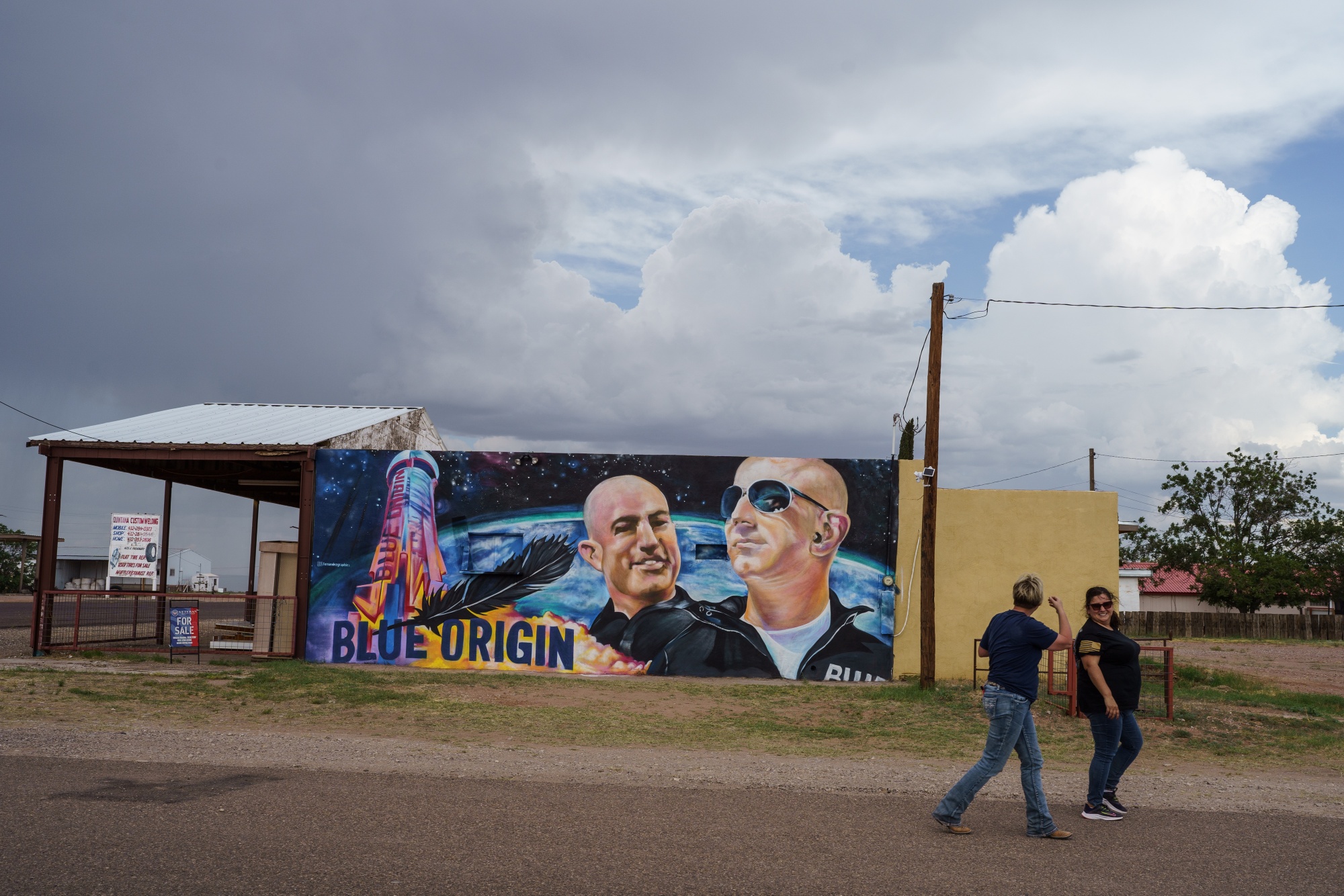 A Blue Origin mural of Jeff Bezos, and his brother Mark, on a building in Van Horn, Texas. Photographer: Paul Ratje/Bloomberg
Like getting the Evening Briefing? Subscribe to Bloomberg.com for unlimited access to trusted, data-driven journalism and gain expert analysis from exclusive subscriber-only newsletters.
CEO Forum: The Future of Connectivity. The pandemic and its fallout for companies have increasingly motivated leaders to fully embrace digital connectivity and its ability to drive efficiency. Join Bloomberg on July 20 and hear from global telecommunications leaders from AT&T Business, Vodafone Business and more as they discuss cutting-edge and practical use cases of 5G, the Internet of Things and artificial intelligence. Sponsored by Accenture. Register here.
Before it's here, it's on the Bloomberg Terminal. Find out more about how the Terminal delivers information and analysis that financial professionals can't find anywhere else. Learn more.
Download the Bloomberg app: It's available for iOS and Android.
Older messages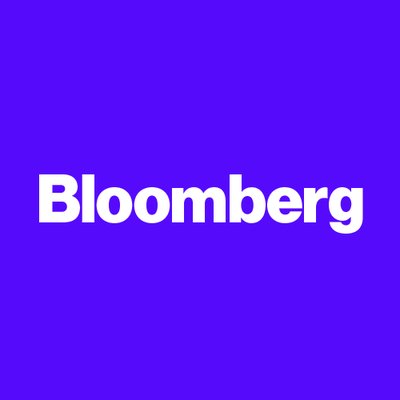 Choosing danger
Saturday, July 17, 2021
Bloomberg Follow Us Get the newsletter Huge swaths of the US population, mainly those living in Republican-leaning areas, are turning down vaccines against Covid-19, helping to inflate the number of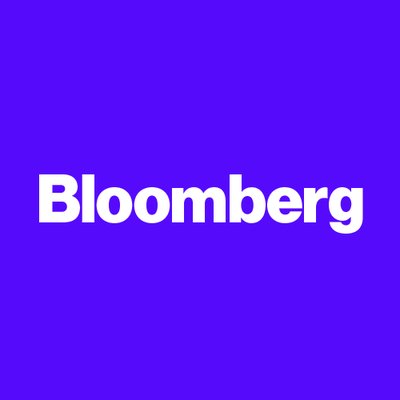 Burned out bankers
Friday, July 16, 2021
Bloomberg Hard-nosed Wall Street CEOs have been beating the drum of late about how burned out bankers need to stop whining and get back to their desks. Appeasing young stars with perks and flexible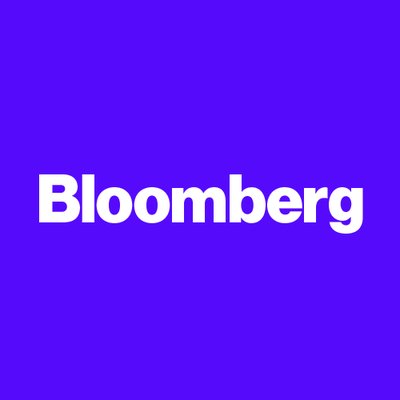 Yellen says no
Friday, July 16, 2021
Bloomberg Bank of America shares tumbled the most in eight months as Wall Street learned of its struggle to build back lending income in the second quarter. While government aid programs helped big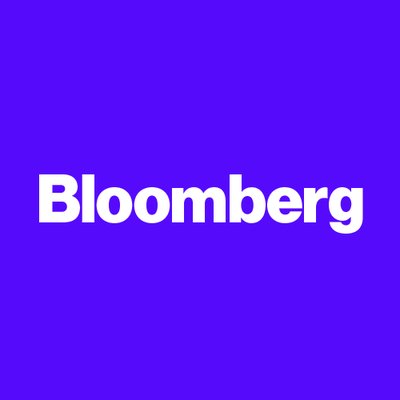 Wall Street cash bonanza
Friday, July 16, 2021
Bloomberg Morgan Stanley cashed in on last quarter's hectic dealmaking, helping the firm post its second-most profitable quarter on record and weather a steep decline in trading. Investment banking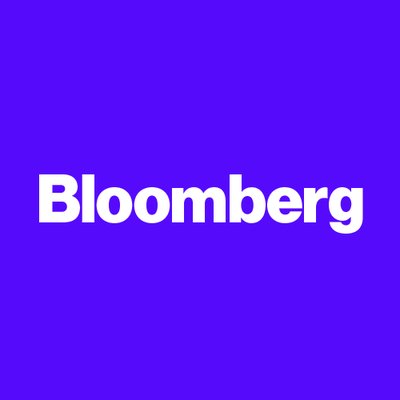 U.S. inflation just spiked
Tuesday, July 13, 2021
Bloomberg Prices paid by US consumers surged in June by the most since 2008, topping all forecasts and testing the Federal Reserve's commitment to monetary support for the economy. Excluding the