The Profile: The world's most advanced cyborg & the CEO shaping the future of the internet
What's the biggest mistake I've made? How do I get ideas? Will I retire?

Good morning, friends!

The Profile is a newsletter that features the stories of the world's most exceptional people. So it's only natural that when I interview figures like famed restaurateur Danny Meyer and Square co-founder Jim McKelvey, I'm the one asking the questions.

But now, the tables have turned.

I invited you — the readers of The Profile — to submit your own questions to me.

You asked about making mistakes, generating ideas, growing a newsletter, building daily habits, reading memoirs, and more. One person even asked if I had plans to retire … 🌴 👀

I appreciate everyone who took the time to submit a question. Below is an excerpt. Read the full AMA here.

What was the biggest blunder that you made when starting The Profile, and what did you learn from it?

I learned that there's no better gift than the feedback from total strangers who care about your work. They're willing to say what your friends and family aren't.

In the early days, the foundation of The Profile was there, but everything else was sloppy. If you look at the very first edition, you'll notice that the formatting is bad, the tone is way too casual, and there is an unnecessary gif in the middle of the newsletter.

Of course, that's partly because I was originally writing the newsletter as a personal email to send to family and friends, and I never thought of it going beyond my immediate network. Most of all, I never thought it would be a full-time business one day.

But it did venture out of my network and land in the inboxes of perfect strangers who were also looking for profile recommendations. The feedback seemed brutal at first. I was receiving emails with feedback like, "Here's a tip: Lose the gif," and "The tone is incredibly juvenile. Unsubscribe."

I once heard Kat Cole say that one of the biggest lessons she has learned after years of business experience is to put your ego aside and improve from criticism. She said, "Anytime you're criticized, assume first that it's correct." The act of simply considering that a fraction of the criticism may be accurate will keep you learning, unlearning, fixing, and ultimately, gaining respect.

So I professionalized my tone and got rid of the gif.

Remember that the most creative things in the world are typically horrible at first. It's better to start with a good idea that's poorly executed, iterate, and get feedback along the way than wait for the perfect idea to spring into your brain.

What are tangible tactics to growing newsletter subscribers that are not often talked about?

Before I answer this question, let's first address this simple truth: "Consistency + time = trust."

I've learned that the only way you can earn people's trust is by consistently keeping your word and delivering on what you've promised. So no matter what your business is, make sure that your users, readers, or customers know they can rely on you to send your product on time and consistently. Don't start something if you're unsure whether you can stick with it on a regular cadence.

Once you've made that commitment, you can start thinking about growth. Here are some of my thoughts:

Get in front of new subscribers. Partner with large newsletters that have like-minded audiences to do a link swap so you can get in front of their readers.

Find creative ways to showcase your expertise. I read thousands of profiles a year, so I wanted to prove that claim while adding value to potential new subscribers. So I played a game in which people gave me random topics or ideas they wanted to learn more about, and I replied with a profile. We've got everything from "dyslexia" to "solo cups."

One reader said, "If this tweet thread suddenly went behind a paywall, I would pay a heavy price to get access." So many new people learned about The Profile simply because of this one tweet.

James Clear did something similar a few months later, but with tweets.

Jack Butcher did it with designs. It was amazing.

Turn to your own readers for help: If you have smart, interesting people who subscribe to your newsletter, make them part of the conversation. This is great for building community, but it also increases the chances that the people you included in the article will share your work with others in their network.

Get your work in front of the right eyes: Dwayne "The Rock" Johnson tweeted about The Profile four separate times. It's not something that I could've ever expected, but I had taken the extra step of sharing my article on him and tagging him on Twitter. Who knew that he actually paid attention to his notifications? Anyway, it reminds me of this great quote by David Perell: "Every article is a serendipity vehicle." You never know whose eyes your work will land in front of. The only thing you can control is taking that extra step of sending it to/tagging the right people in hopes of maximizing your luck.

Be the best at what you do: Finally, remember that the best growth tactic will always be, "Produce high-quality content, and bring value to the reader." If you have a bad product, you won't be able to grow no matter how many growth tactics you use.

—

THE PROFILE DOSSIER: On Wednesday, premium members received The Profile Dossier, a comprehensive deep-dive on a prominent individual. It featured Stacy Madison, the creator of a pita chip empire. Become a premium member & read it below.

PROFILES.

— The world's most advanced cyborg [**HIGHLY RECOMMEND**]
— The CEO shaping the future of the internet
— The actress who refuses to give up
— The Microsoft Excel influencer
— The tech unicorn factory

PEOPLE TO KNOW.

The world's most advanced cyborg: In 2017, Peter Scott-Morgan, a prominent British-American robotics scientist, was diagnosed with ALS (the same degenerative disease that afflicted physicist Stephen Hawking). At this point, Scott-Morgan is almost completely "locked-in," unable to move except for his eyes and a few facial muscles. He now uses technologies like GPT-2, OpenAI's generative deep-learning model for text, pushing the boundaries of what it means to be human. This one is a must-read. (Input Magazine)

"There are rare moments where you see the real power and potential of technology, where the possibilities both seem endless and essential."

The CEO shaping the future of the internet: Matt Mullenweg is the CEO of Automattic, one of the web's largest platforms and the company that runs WordPress. Mullenweg is one of the most powerful CEOs in tech, and one of the most important voices in the debate over the future of the internet. Mullenweg believes that open-source software will underpin everything, and he's betting on it every way he can. This is a must-read. (Protocol)

"People's natural desire for freedom starts to get more and more of the best and brightest in the world working on open, distributed, decentralized systems."

The actress who refuses to give up: Nicole Kidman, 54, has been acting since she was 14. For a while, she considered going off the grid and living with her kids on a farm. But her mom advised her not to give up. So Kidman pledged to star in a female-directed film or show every 18 months. She has exceeded that. "It was my way of going, 'Hold me accountable,'' she says. "My commitment to this industry is that I will give a platform for new voices to come forward and they can piggyback on me… That's part of the 'paying it forward'."

"I'm in the midst of it, a woman in her 50s, with a whole lot of things, circling."

The Microsoft Excel influencer: Kat Norton is a Microsoft Excel influencer. She has over a million followers on TikTok and Instagram, where she goes by the name Miss Excel, and she's leveraged that into a software training business that is now generating up to six figures of revenue a day. And she's only been doing this since June 2020. We live in wild times.

"I formed an LLC. I ordered a green screen and a ring light and set it up in my childhood bedroom."

COMPANIES TO WATCH.

The tech unicorn factory: The tech startup accelerator Y Combinator has launched companies whose total valuation tops $400 billion; its alumni include such luminaries as Dropbox, Airbnb, Stripe, CoinBase, and DoorDash. "We're sort of like CRISPR for startups," says Geoff Ralston, YC's president. "Startups come into YC with raw DNA. We edit the DNA so that they have the alleles that make it more likely for them to be successful." Here's why YC continues to be a lucrative option for experienced founders from all over the globe. (Wired)

"We've seen investors willing to do deals they wouldn't have considered a decade ago."

---

✨ This installment of The Profile is free for everyone. If you would like to get full access to all of the recommendations, including today's audio and video sections, sign up below.

---

AUDIO TO HEAR.

Tory Burch on pairing patience with explosive speed: When building a business, do you need patience or speed? Although the two may seem at odds with one another, Burch has mastered the art of speeding forward while simultaneously showing watchful patience. In this, wide-ranging conversation, she explains how she's done both. (Link available to premium members.)

David Sinclair on slowing down the aging process: Aging begins on a cellular level, but what exactly causes it and can we slow it down? In this podcast episode, longevity expert David Sinclair gets into the nitty-gritty of some popular fads — intermittent fasting, cold showers, and keto diets. What actually matters when it comes to longevity? (Link available to premium members.)

Issa Rae on the importance of owning your work: Issa Rae, the actress and creator who is best known for her work on HBO's "Insecure," understands the value of owning your work. She has equity stakes in companies, and she owns her production and media companies. "I think about the Oprah model a lot," she says. Here's how ownership plays a role in the creative decisions she makes. (Link available to premium members.)

VIDEOS TO SEE.

George Soros on how he became a billionaire: This video recounts the fascinating life of George Soros. After launching his own hedge fund in 1973, he went on to become one of the most successful investors in the history of the United States. He created an empire using unorthodox tactics and doing something none of his peers did — betting it all ... multiple times. (Link available to premium members.)

Kyle Maynard on his road to Kilimanjaro: In this mini-documentary, quadruple amputee Kyle Maynard explains how the multitude of his experiences led him to Mount Kilimanjaro. His parents made sure that he was able to live an independent life from a very young age by allowing him to figure out challenges on his own. When he decided to ascend Mount Kilimanjaro, he used the same mindset and will to achieve that has served him his entire life. This is a must-watch. (Link available to premium members.)

---

The Profile is a reader-supported publication. To receive new posts and support my work, consider becoming a free or paid subscriber.
Key phrases
Older messages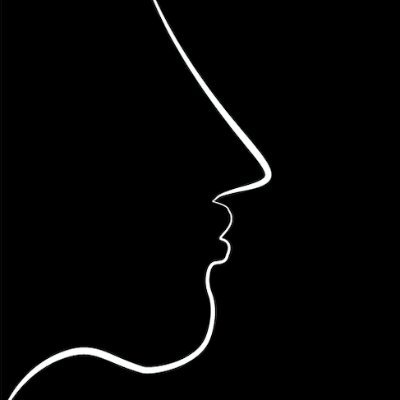 The Profile: The founder taking on Jeff Bezos & Airbnb's $10-billion engineer
Sunday, January 2, 2022
Why are artificial beginnings so important? ‌ ‌ ‌ ‌ ‌ ‌ ‌ ‌ ‌ ‌ ‌ ‌ ‌ ‌ ‌ ‌ ‌ ‌ ‌ ‌ ‌ ‌ ‌ ‌ ‌ ‌ ‌ ‌ ‌ ‌ ‌ ‌ ‌ ‌ ‌ ‌ ‌ ‌ ‌ ‌ ‌ ‌ ‌ ‌ ‌ ‌ ‌ ‌ ‌ ‌ ‌ ‌ ‌ ‌ ‌ ‌ ‌ ‌ ‌ ‌ ‌ ‌ ‌ ‌ ‌ ‌ ‌ ‌ ‌ ‌ ‌ ‌ ‌ ‌ ‌ ‌ ‌ ‌ ‌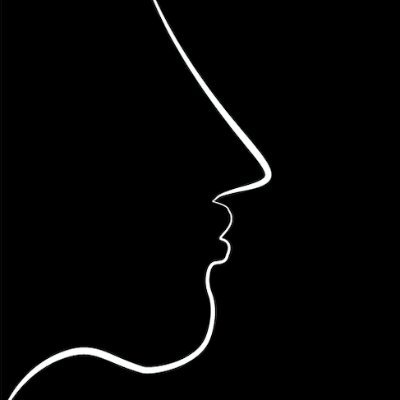 ✨ Improve Your Content Diet: 20% off The Profile!
Sunday, December 26, 2021
Limited time only! ‌ ‌ ‌ ‌ ‌ ‌ ‌ ‌ ‌ ‌ ‌ ‌ ‌ ‌ ‌ ‌ ‌ ‌ ‌ ‌ ‌ ‌ ‌ ‌ ‌ ‌ ‌ ‌ ‌ ‌ ‌ ‌ ‌ ‌ ‌ ‌ ‌ ‌ ‌ ‌ ‌ ‌ ‌ ‌ ‌ ‌ ‌ ‌ ‌ ‌ ‌ ‌ ‌ ‌ ‌ ‌ ‌ ‌ ‌ ‌ ‌ ‌ ‌ ‌ ‌ ‌ ‌ ‌ ‌ ‌ ‌ ‌ ‌ ‌ ‌ ‌ ‌ ‌ ‌ ‌ ‌ ‌ ‌ ‌ ‌ ‌ ‌ ‌ ‌ ‌ ‌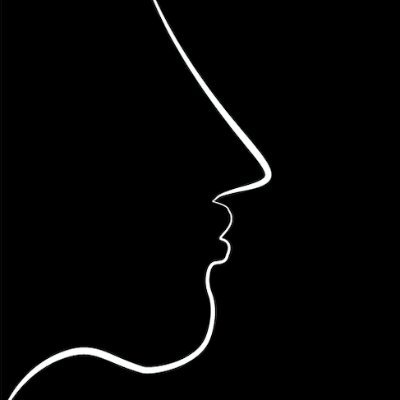 The Profile: The founder who wants to take humans to Mars & the startup recruiting teenage basketball stars
Sunday, December 26, 2021
Here is 2021 through the eyes of The Profile, featuring the best profiles, interviews, podcasts, and videos. ‌ ‌ ‌ ‌ ‌ ‌ ‌ ‌ ‌ ‌ ‌ ‌ ‌ ‌ ‌ ‌ ‌ ‌ ‌ ‌ ‌ ‌ ‌ ‌ ‌ ‌ ‌ ‌ ‌ ‌ ‌ ‌ ‌ ‌ ‌ ‌ ‌ ‌ ‌ ‌ ‌ ‌ ‌ ‌ ‌ ‌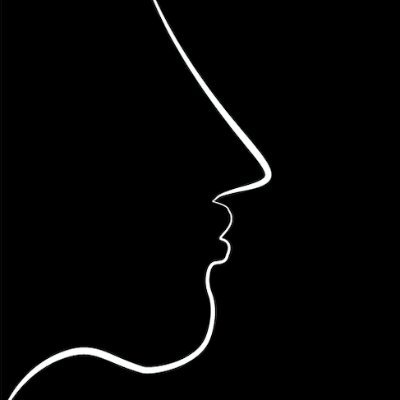 The Profile: The billionaire who thrives in crisis & the refugee who went from rags to riches (twice)
Sunday, December 19, 2021
In today's edition, find out why Peter Thiel searches for reality-bending secrets. ‌ ‌ ‌ ‌ ‌ ‌ ‌ ‌ ‌ ‌ ‌ ‌ ‌ ‌ ‌ ‌ ‌ ‌ ‌ ‌ ‌ ‌ ‌ ‌ ‌ ‌ ‌ ‌ ‌ ‌ ‌ ‌ ‌ ‌ ‌ ‌ ‌ ‌ ‌ ‌ ‌ ‌ ‌ ‌ ‌ ‌ ‌ ‌ ‌ ‌ ‌ ‌ ‌ ‌ ‌ ‌ ‌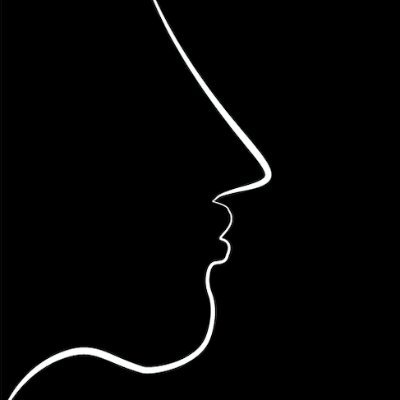 The Profile: The most likable man in America & the pizza empire
Sunday, December 12, 2021
From sports biographies to moving memoirs to classic novels, check out what 16 of the world's most successful people are reading. ‌ ‌ ‌ ‌ ‌ ‌ ‌ ‌ ‌ ‌ ‌ ‌ ‌ ‌ ‌ ‌ ‌ ‌ ‌ ‌ ‌ ‌ ‌ ‌ ‌ ‌ ‌ ‌ ‌ ‌ ‌ ‌ ‌ ‌