360Learning - Netflix, MTV…360Learning?
As human beings, we all learn through stories. It's how we capture the things that really matter to us, and how we communicate the ideas we most want others to know about.

That's what we were hoping to achieve with our docu-series Learning Audrey, which followed our new Senior Learning Manager Audrey Jarre as she navigated the choppy waters of her new role and found out what it really means to follow her dreams.

So we're beyond thrilled to announce that Learning Audrey is a nominee for the 2022 Webby Awards! And now, we need your help.

We're up against Netflix, MTV, and even the History Channel–and given this stiff competition, we need all the support we can get. So, please consider voting for Learning Audrey in the Reality category, and help us prove that you don't need big-name stars, a slick studio, or massive funding to tell stories that really matter.

And speaking of stories that matter, we're here to showcase how five healthcare L&D experts are meeting industry challenges head-on, and why virtual mentoring is so great for small businesses. We've got a fantastic collection of tips from L&D leaders on proving learning impact, and a recap of some truly nifty product updates (including AI-powered training!).

Finally, we're recapping the highlights of our Great Resignation reports for the United States, France, and the United Kingdom, so you can find out what your teams need to stay happy, engaged, and motivated at work.

While you're here, consider joining the L&D Collective and connecting with us on LinkedIn, Facebook, and Twitter!

🤓🤓🤓🤓🤓🤓

Learning Audrey is a 2022 Webby Award Nominee!




Netflix, MTV…and 360Learning? In this year's Webby Awards celebrating the best of the internet, we're up against the big names with our docu-series Learning Audrey, and we need your vote! If you loved following our story about what it really takes to step into a new role and prove yourself while everyone is watching, then come and show us some love. And while you're at it, why not start back at episode one and relive the magic of the series?
--------------------------------

The Healthcare Industry is Facing More Challenges Than Ever–These 5 L&D Remedies Can Help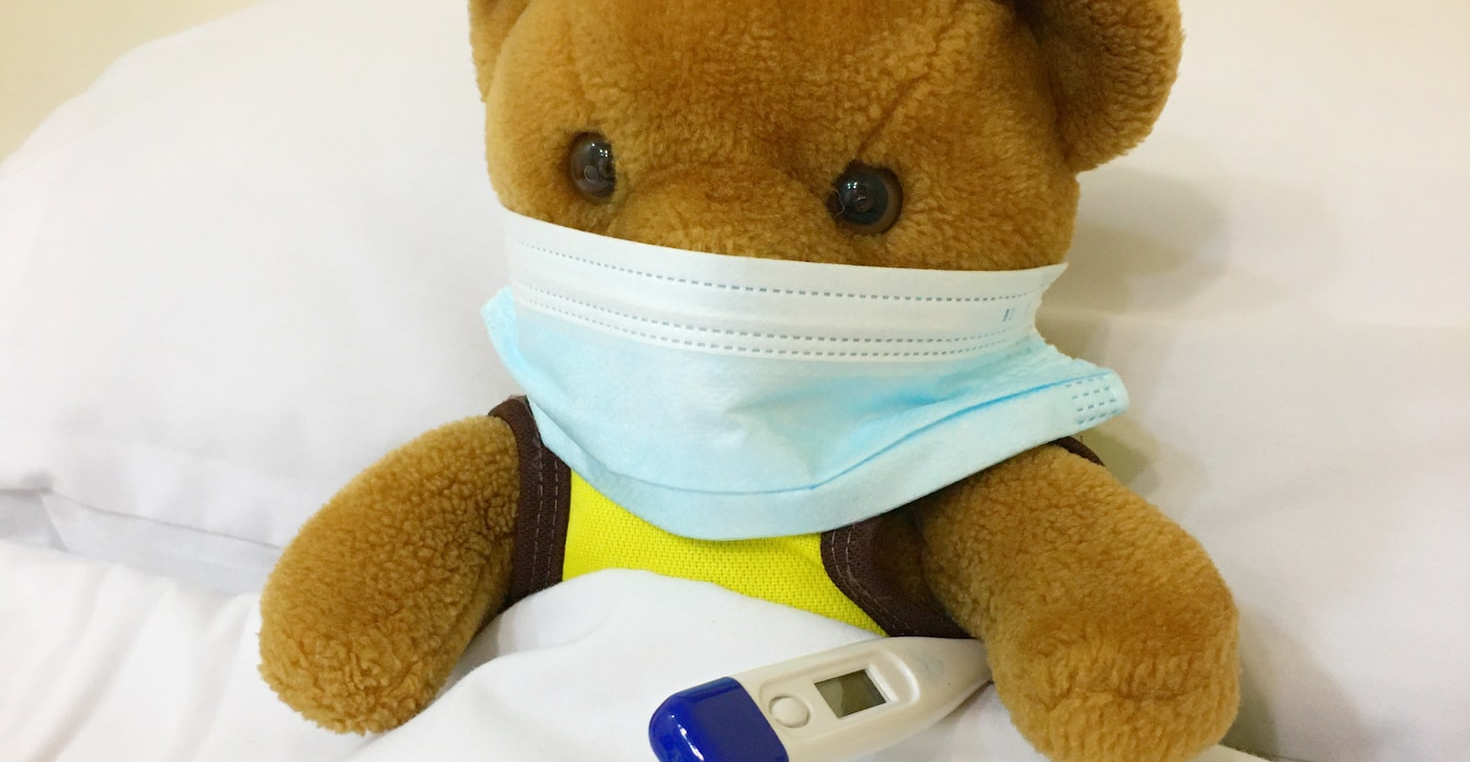 Right now, healthcare organizations are facing challenges around labor shortages, stresses on employee mental health, and the shift to remote consultation environments. Over the last two months, we've been speaking with L&D leaders across the US healthcare industry to find out how we can overcome these challenges with great learning. From Boston Children's Hospital to Stanford University School of Medicine, here are five great tips.
A learning strategy a day keeps the doctor away
--------------------------------

The One Question Driving Our Expert Panel's Pivot to Performance-Driven L&D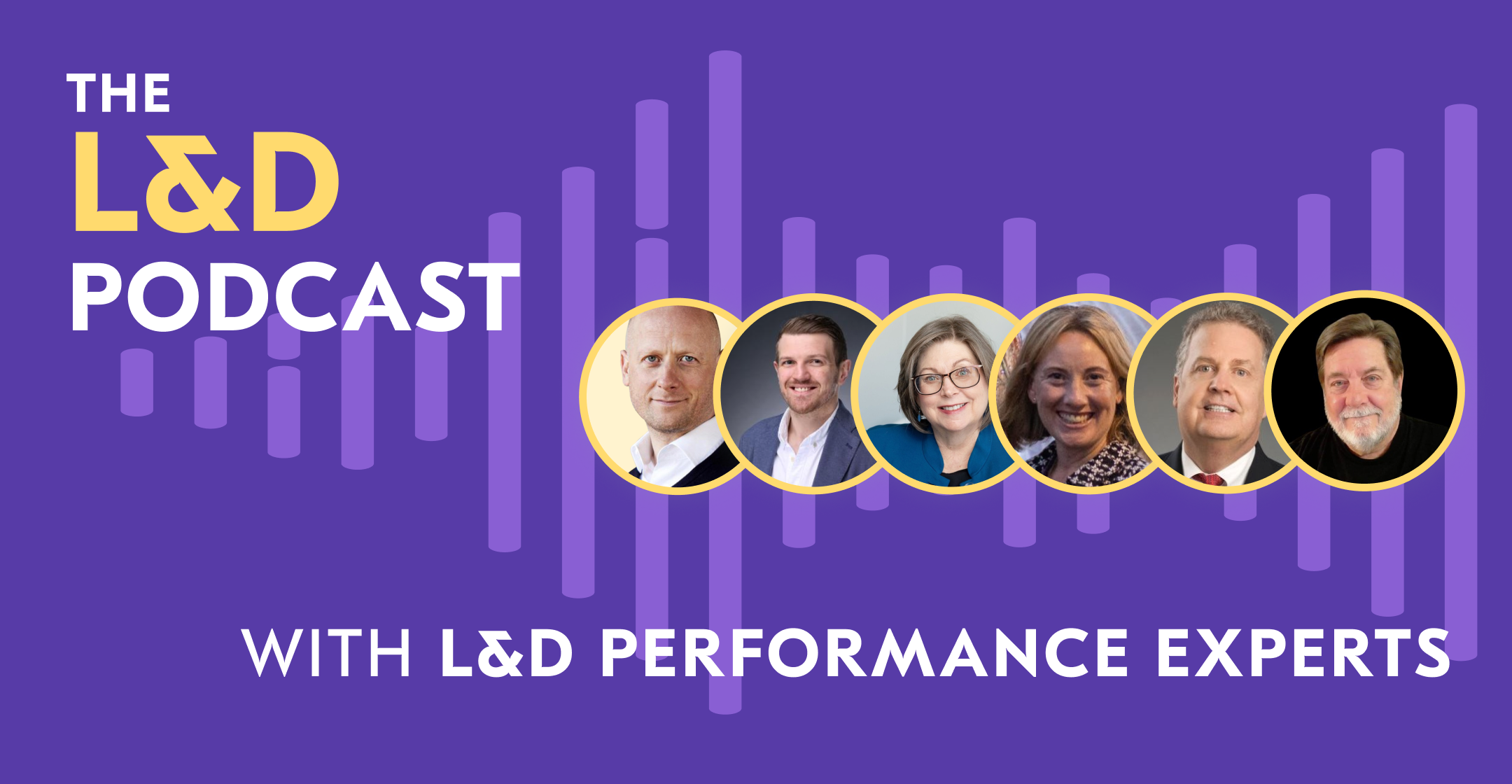 Over the last few months, CLO David James and his podcast guests have been exploring how to make the pivot to performance-driven L&D. Now, it's time to push forward. In our seventh and final recap post of the series, David is joined by an expert panel to answer the question: 'what can I do to start igniting business conversations with stakeholders rather than learning conversations?' Spoiler alert: the answer is way simpler than you might think.
--------------------------------

Churn, Disengagement, Opportunity: What Do Our Great Resignation Studies Have to Say About Your Business?


We surveyed over 2,600 people to get to the bottom of what the Great Resignation really means for businesses in the US, UK, and France. From gender disparities in advancement opportunities to leaders feeling ill-equipped to navigate our changing times, here's our data-driven analysis of what all the buzzwords and hyperboles really mean. Forget the opinion pieces–we've got the hard analysis and resources you really need to support your teams.

Oh say can you click this link (US report)

Keep calm and carry on clicking (UK report)

Cliquez ici mon ami (FR report)

--------------------------------

The Benefits of Virtual Mentoring for Small Businesses




When hunting for work, many candidates are drawn to startups and small businesses because of the intimate setting and the opportunity for collaboration. In these modern times of remote and hybrid work, virtual mentoring is a key part of creating a learning environment that will keep employees engaged, motivated, and loyal. We'll run through how you can get started setting up your own virtual mentoring program.
The opportunities are virtually endless!
--------------------------------

Product Update: AI-Powered Training Recommendations, Mobile Dashboard, and More Collaborative Learning Features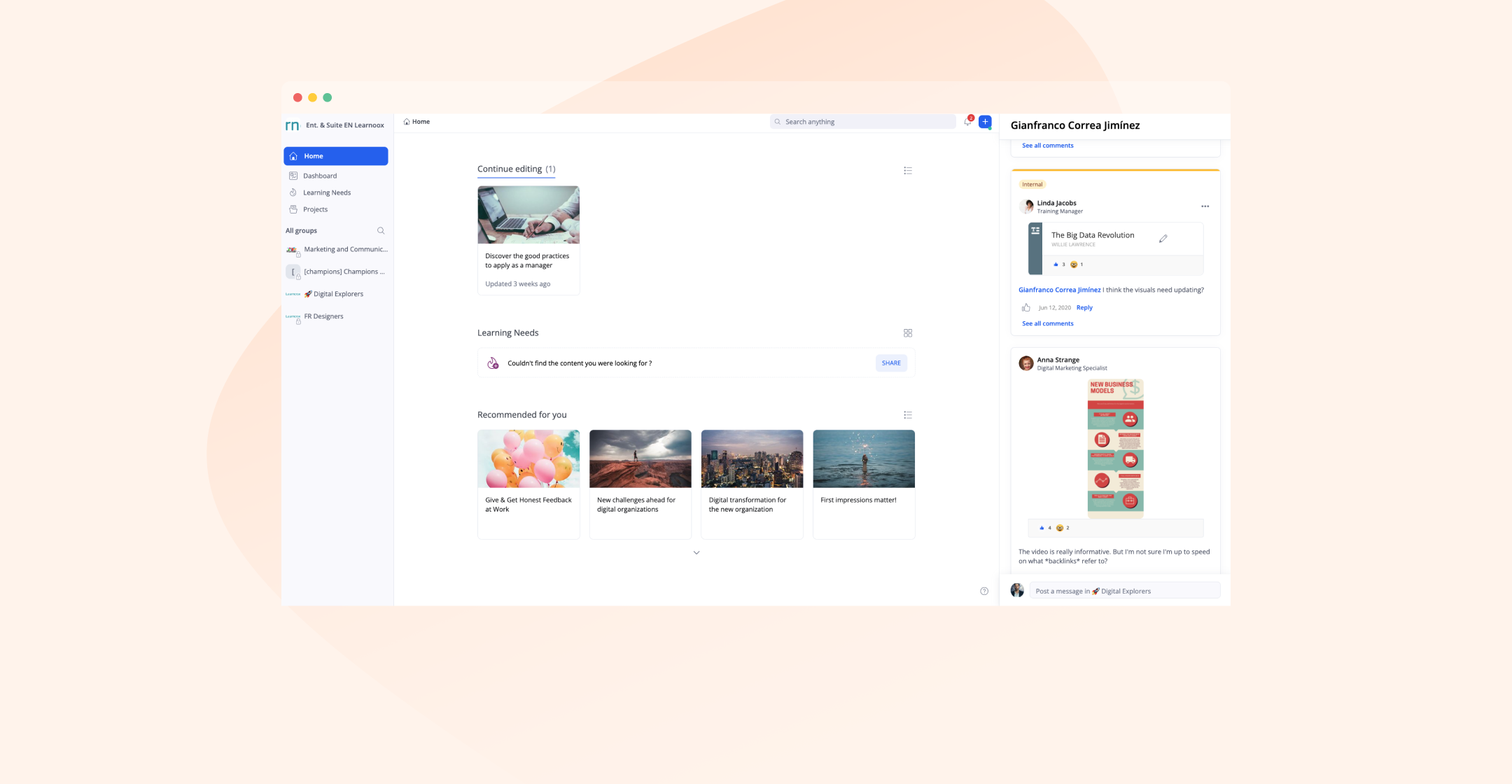 We couldn't be more excited to share with you what we've been working on behind the scenes to help you upskill from within and equip your teams for the next business challenge. Let's dive into this round of product updates, which will help you improve internal communication, empower managers in the field, save HR admin time, and a whole lot more.

Update me

And that's it from me this week! 💛,
Joei from 360Learning
P.S. If you have any questions or feedback, hit reply – I read every email and will get back to you personally.

What does 360Learning do? | Have a real person show you live
If you no longer wish to receive these emails, click on the following link: Unsubscribe

Key phrases
Older messages
Your Invitation to 360Learning's Upcoming Events
Tuesday, April 5, 2022
If this email is not displayed correctly, click here 360Learning April Events Newsletter Spring Has Arrived! As you welcome the warmer weather and wait for spring to be in full bloom, join us at our
Get everybody up to speed, now
Thursday, March 31, 2022
Everyone's got something to share. In L&D, we spend a lot of time (and budget!) hiring consultants and trainers, or buying off-the-shelf content to help ship our learning programs. And while
Should we fall back on springing forward?
Thursday, March 24, 2022
The debate rages on… Some of you might still be feeling more tired than usual. Others will be dreading losing an hour of sleep this weekend. Yes, it's that funny time of year when our Paris office
Thursday, March 17, 2022
Who's your Mr. Miyagi? As a rule, we humans aren't such great judges of our own potential. We can't always see what we're capable of. And when faced with a new opportunity to grow and